🌟Now grilling food all DONE in ONE. Combine foods like never before. This recipe is simply amazing. Everything tastes better in the Greatest Grilling Basket Ever!😄👍
Features:
🔥【High Quality Materials】- Rolling grilling basket is made of high quality stainless steel mesh, round edge design is durable and rust-free, and can withstand high temperature without deformation.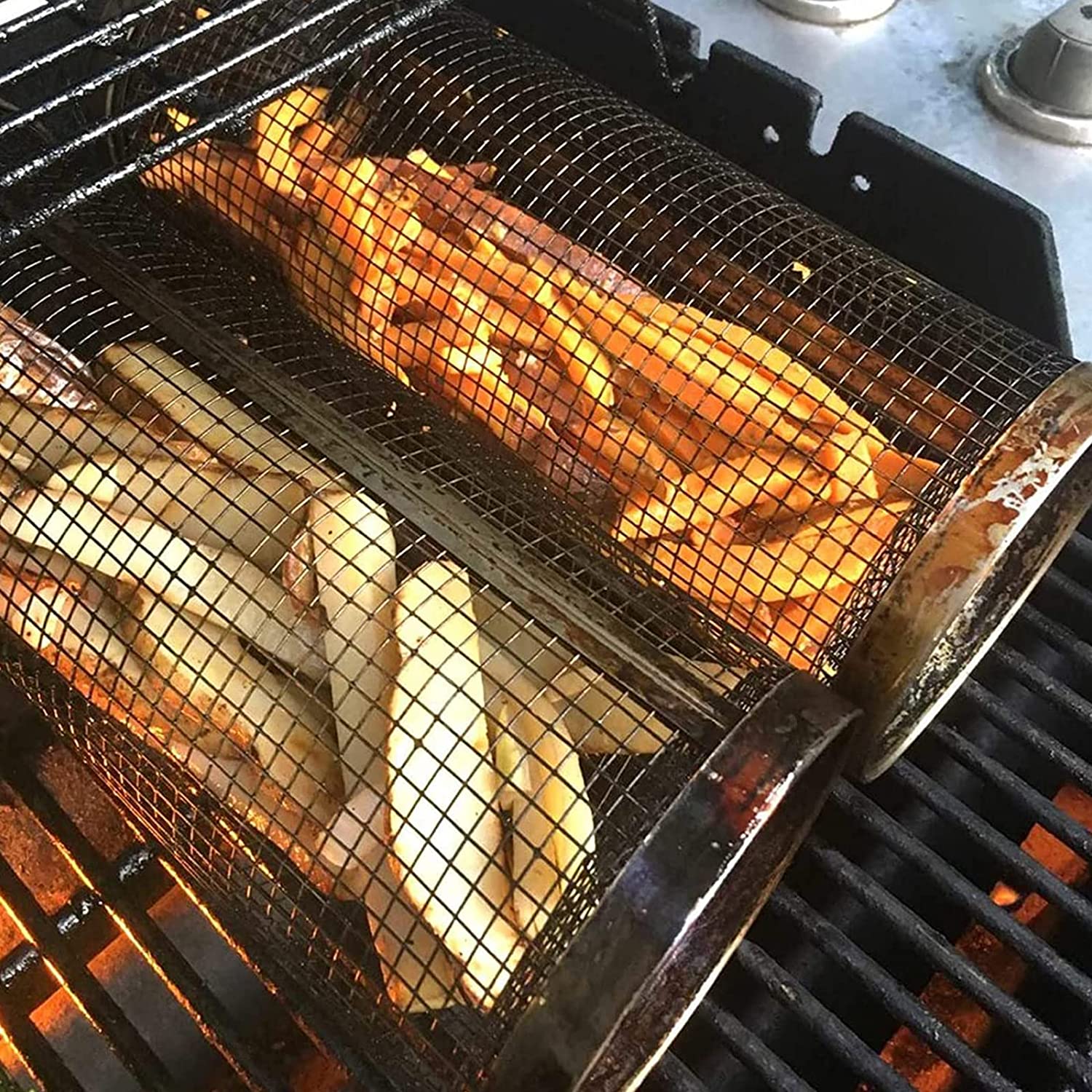 🔥【Easy Cleaning】- Rolling Grill is dishwasher safe! Helps to keep the grill clean,at the same time, it is very convenient to clean,You need only to scrub and rinse in your sink or place in your dishwasher.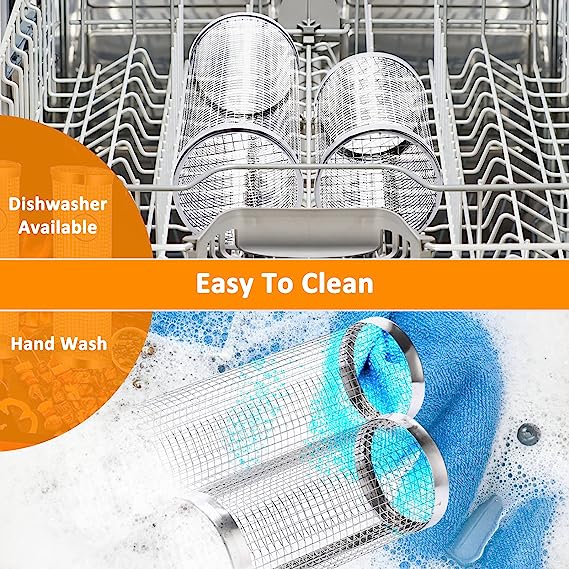 🔥【Removable Cover】- Each barbecue net pipe is equipped with a main body - a barbecue net pipe cap and a barbecue net pipe key that can be removed from the cover.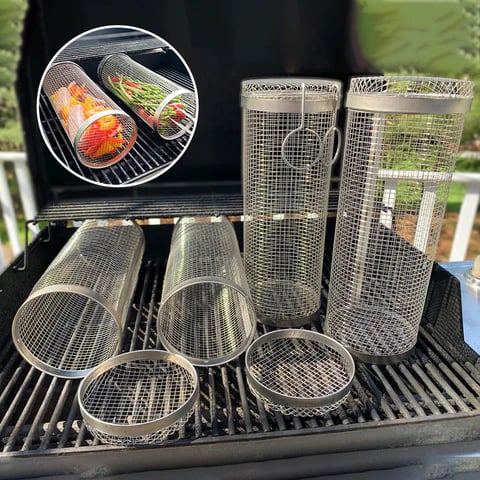 🔥【Multifunctional use】- This basket can also become a kind of wok to prepare a healthy stir-fry. It can even be pre-loaded with food and kept in the refrigerator until ready for use Perfect for picnics, tailgating, camping etc.
Specification:
Material: Stainless Steel
Size: Small: 9x9x20cm/3.5x3.5x7.8 inch Large: 9x9x30cm/3.5x3.5x11.8 inch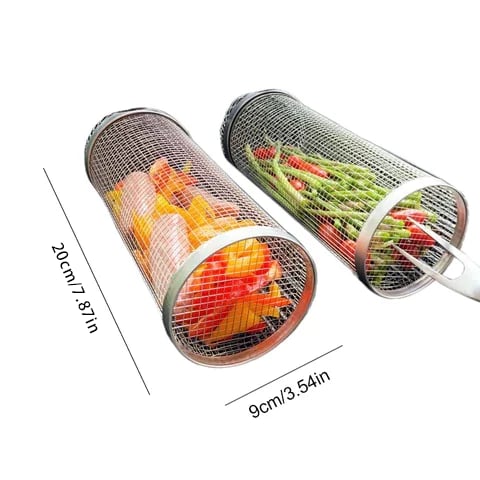 Package Include:
1/2/3 pcs x BBQ Grill Basket