😺【Middle Finger Cat Statue】- This is a Cat with middle fingers. The Cat will always draw stares to your window or door if you put it there.Want to say everything you think about a bad person, but shy? This Cat will do everything for you!🐾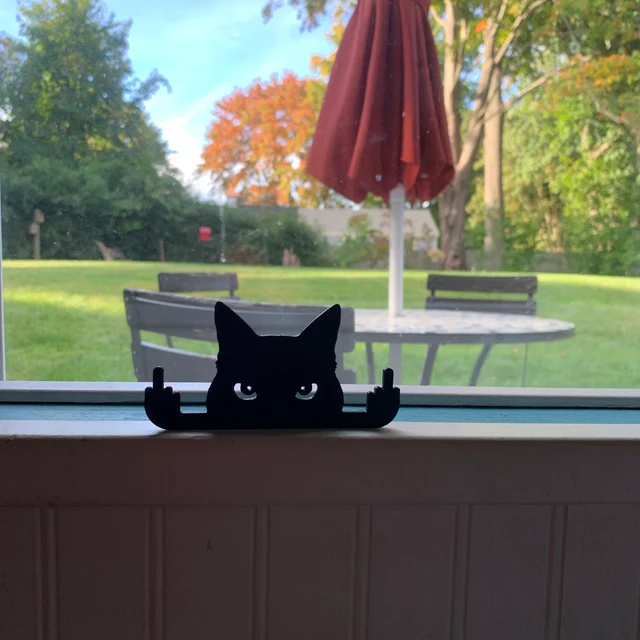 Are the neighbourhood cats terrorising the inhabitants of your fishpond?!
Are you fed up with pesky birds eating your veggie plot seeds?!
Well, here at Furbaby Friends we have an environmentally friendly solution for you: a choice of two beautifully designed, laser-cut cat shaped pest-scarers! Attach to fence posts or trees to deter unwelcome visitor all year round - or to just give your neighbours a laugh!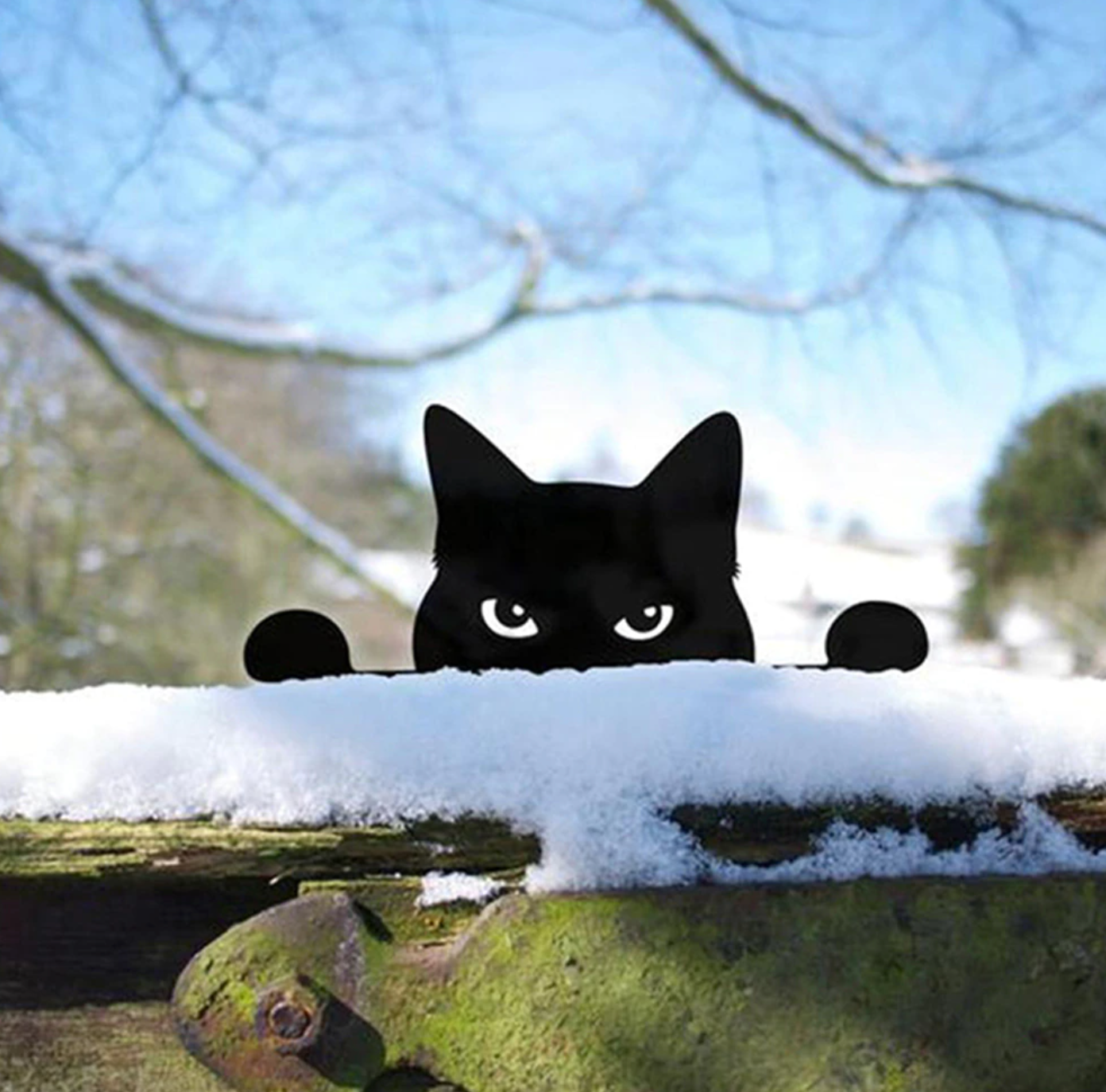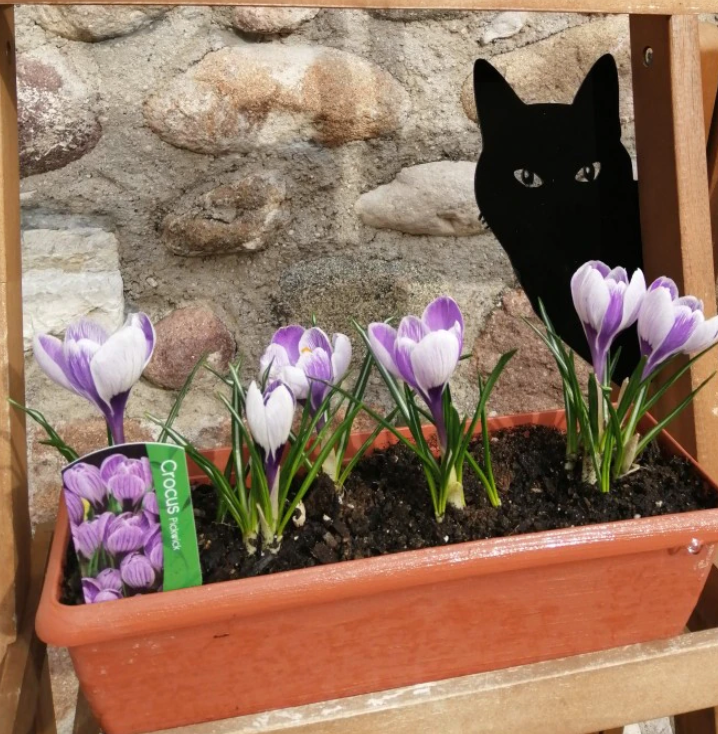 😺【Unique Shape】-This cat garden statue features a vivid design to add joy to the holiday. Exquisite sculpture is suitable for every scene. Garden, courtyard, lawn, desk, living room, bedroom and wherever you like can be used to decorate.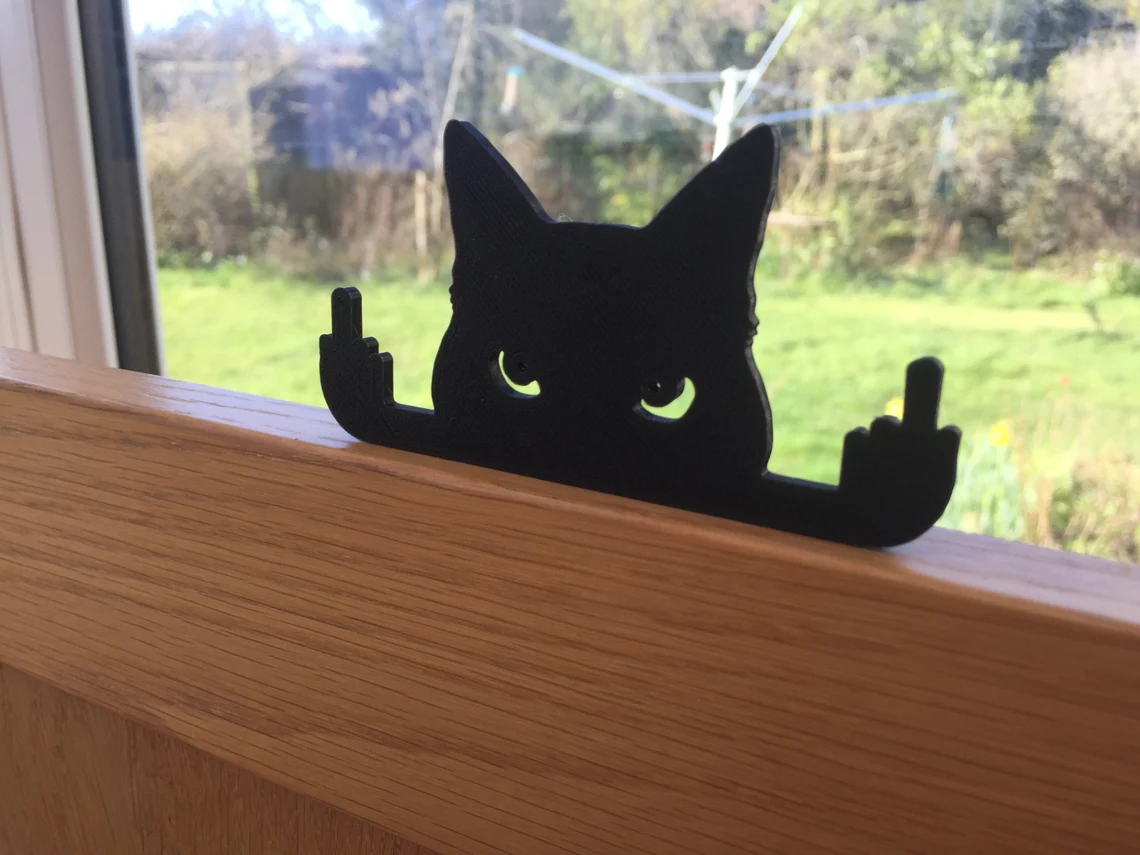 😺【Nice Gift】-An ideal gift for cat lovers or garden enthusiasts, it is beautiful and delicate to place in the garden, it is the best gift for children, friends and families. Beautifully decorated for a festive atmosphere
😺【Available Styles】-Available in three styles, rude cat 10cm x 5cm, Peeping Pussy, 20cm x 15cm, Tilted Head Cat, 22cm x 13.5cm, beautify your home or garden with this cute black cat silhouette.