The Origins Of Saint Benedict
The Saint Benedict of Nursia engraved on Saint Benedict Holy Amulet is an Italian Catholic hermit and the ancestor of the Benedictine Order.
He represents a strong affinity, but it also has a unique balance, moderation and rational spirit.
Saint Benedict Holy Amulet is engraved with 8 characters on the back respectively symbolizes peace and light.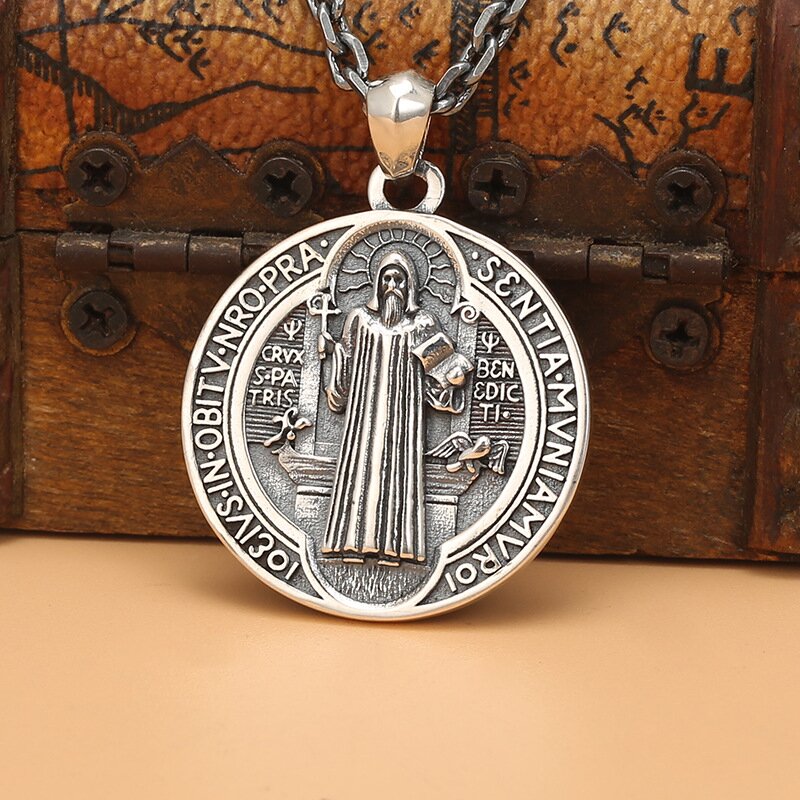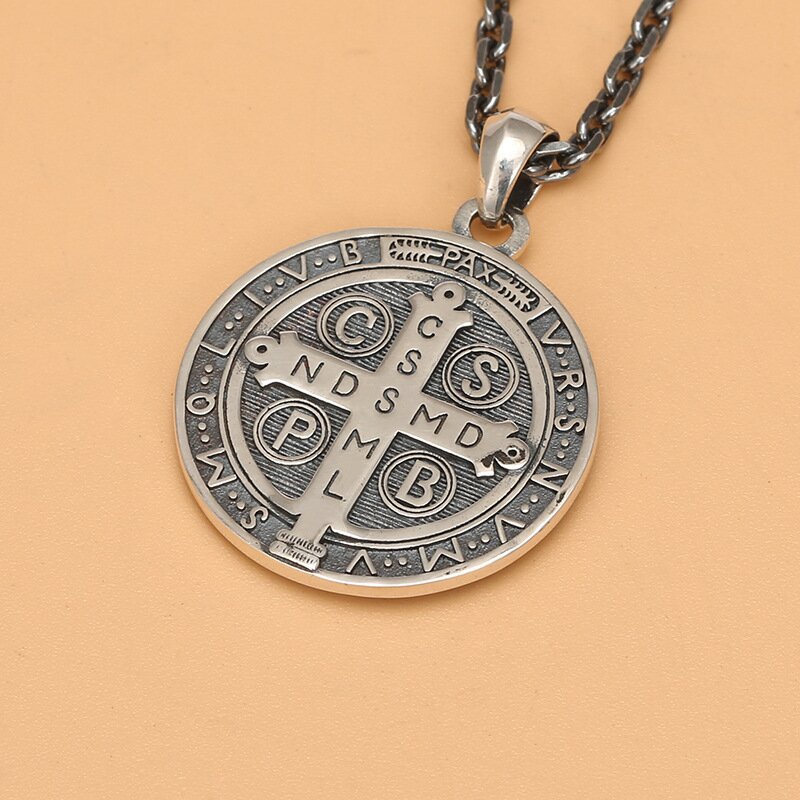 About Product
Handmade item

Pendant height: 1.26 Inches; Pendant width: 1.26 Inches

Materials: Silver

Style: Minimalist
Your Saint Benedict Medallion is stylish and pretty ideal for everyday use. Engraving details of 925k handmade silver necklace are very detailed and eye-catching. This meaningful necklace with high quality handwork will be a legacy you can leave to your family with its quality.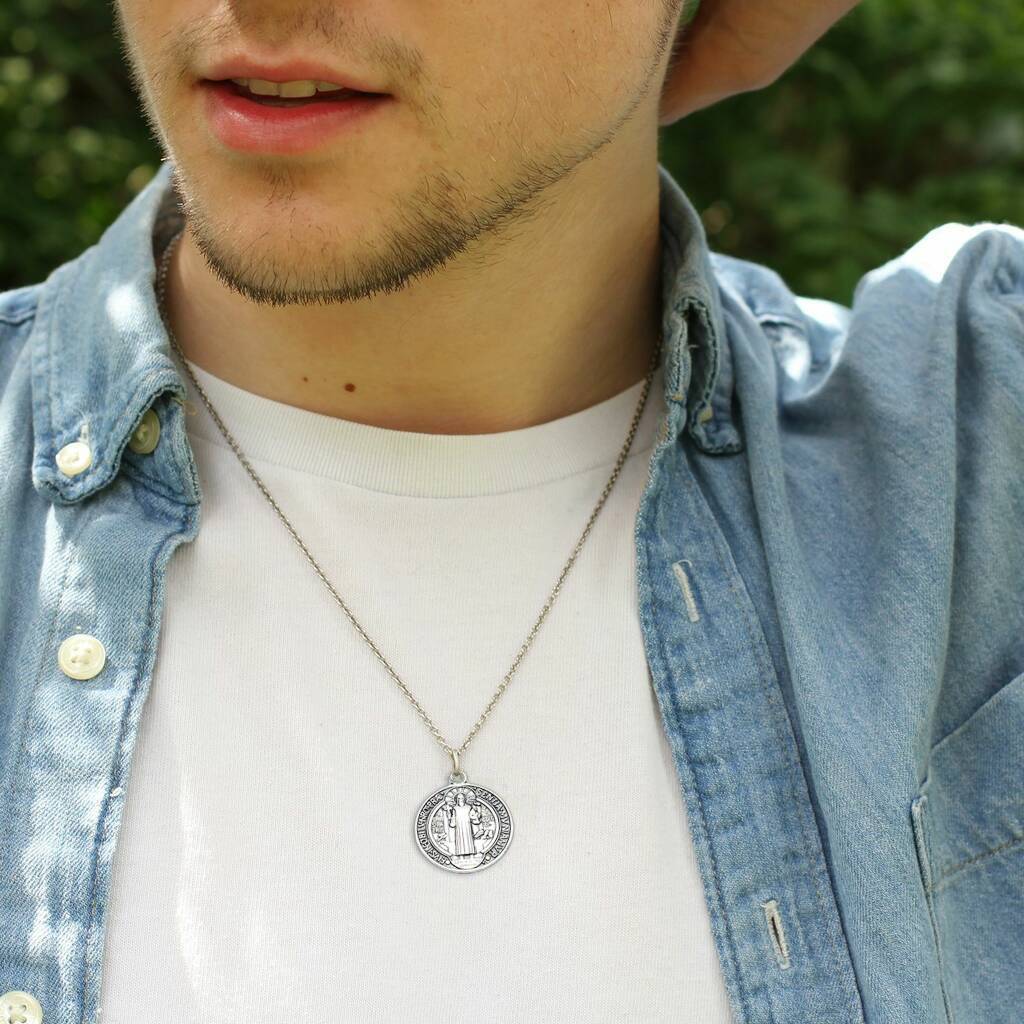 ★Item Details
Gender : Male / Female
Material : 925S Sterling Silver
Pendant : weight : 11- 12 Grams
Pendant Diameter : 3,20cm x 3,20cm (1.26 x 1.26 inc)
Bail Width : Suitable for up to 0.15 Inc (4.00 mm) Chain
Chain Thickness : 0.06 Inches (0.15 mm)