My Mood Rainbow Mood Scale Pin with Moveable Heart Slide is great for sharing your sliding scale of feelings throughout the day or week.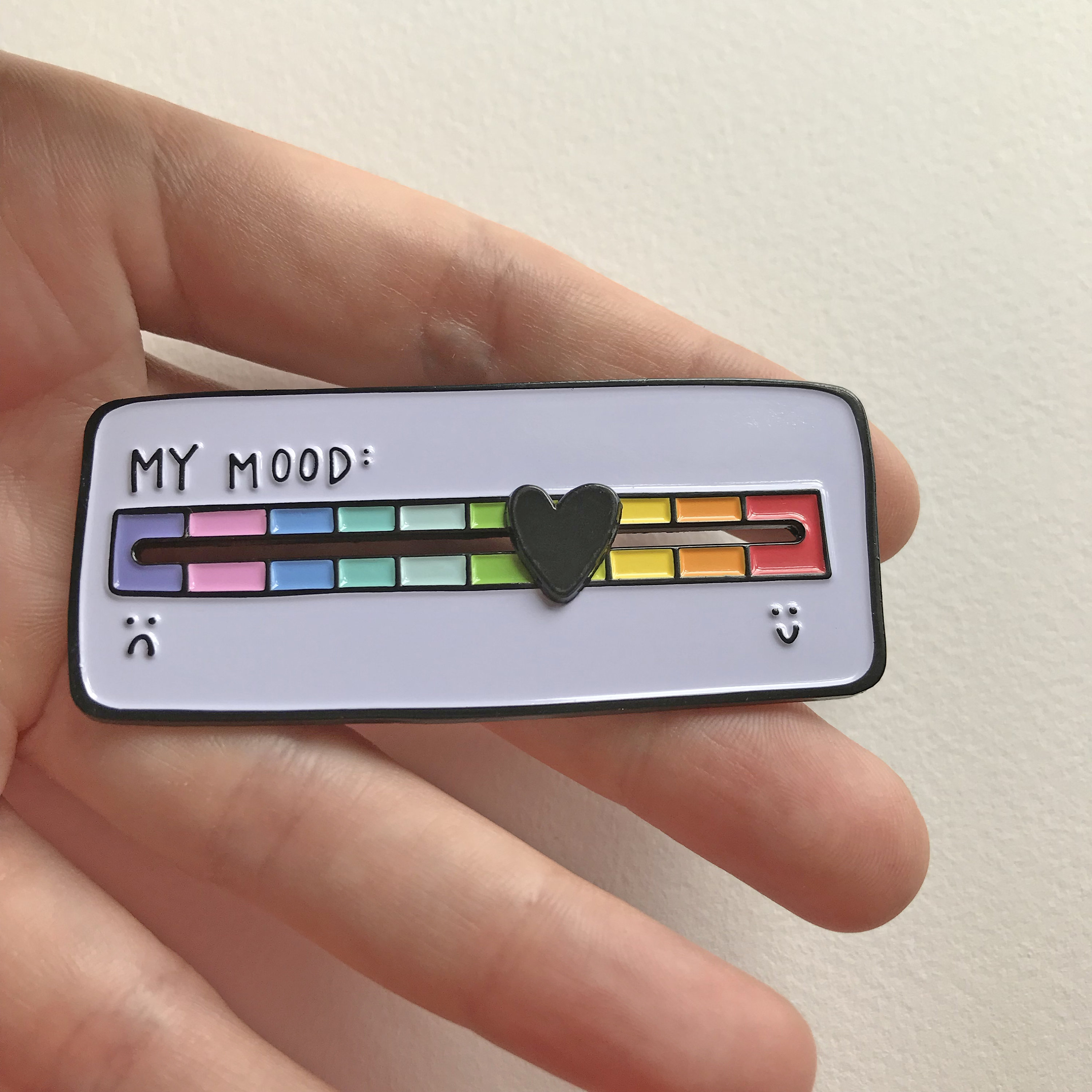 Simply pop on to your favourite top, bag or jacket and use the moveable heart slide to move up and down the scale according to your mood.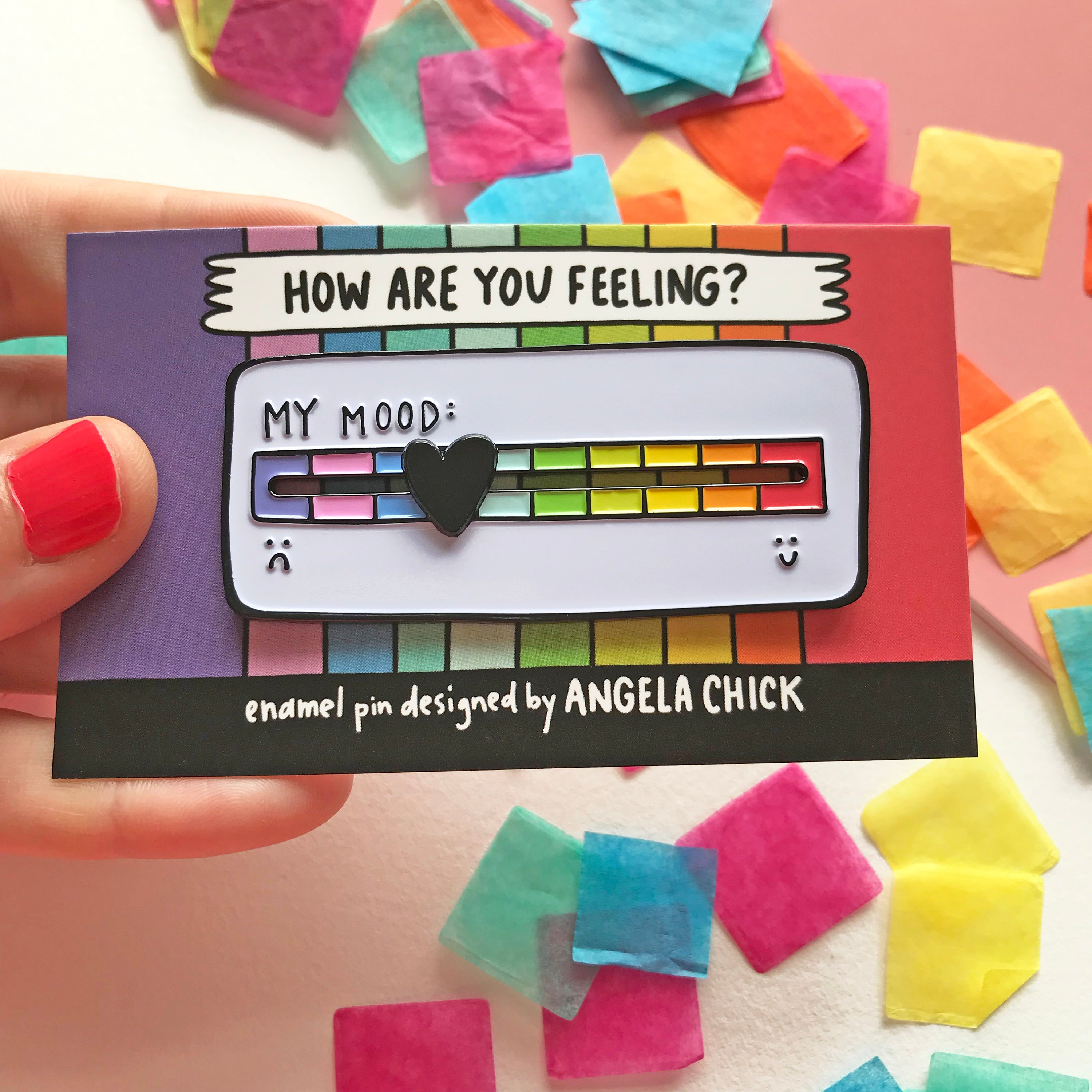 Pin Details
It measures approximately 7cm x 3cm
Hard enamel, gold plated
2 butterfly clutch fastenings
Each pin comes on a backing card with a rainbow background as shown in the photos.