Imagine the smile on your sister's face when you present her with this thoughtful Bracelet.
The perfect gift for your sister who also happens to be your best friend.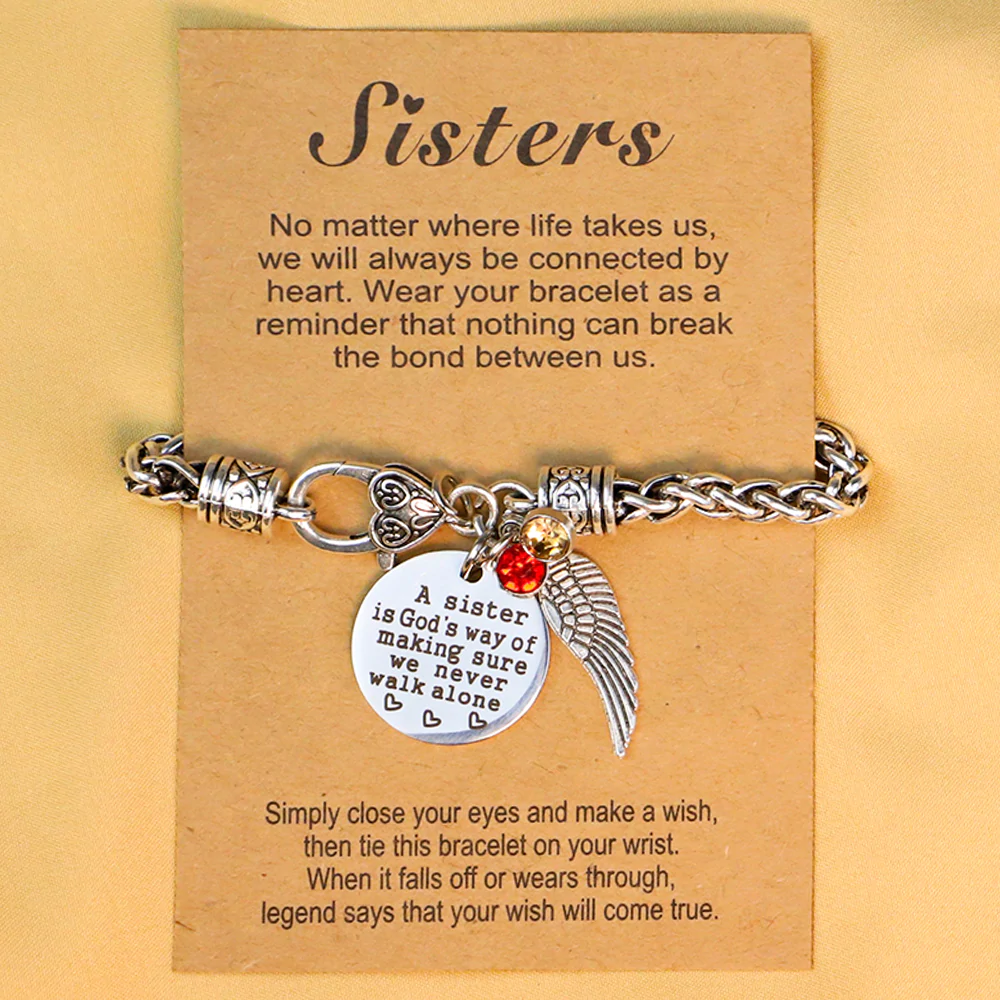 Add the birthday crystal of you and your sister to the bracelet.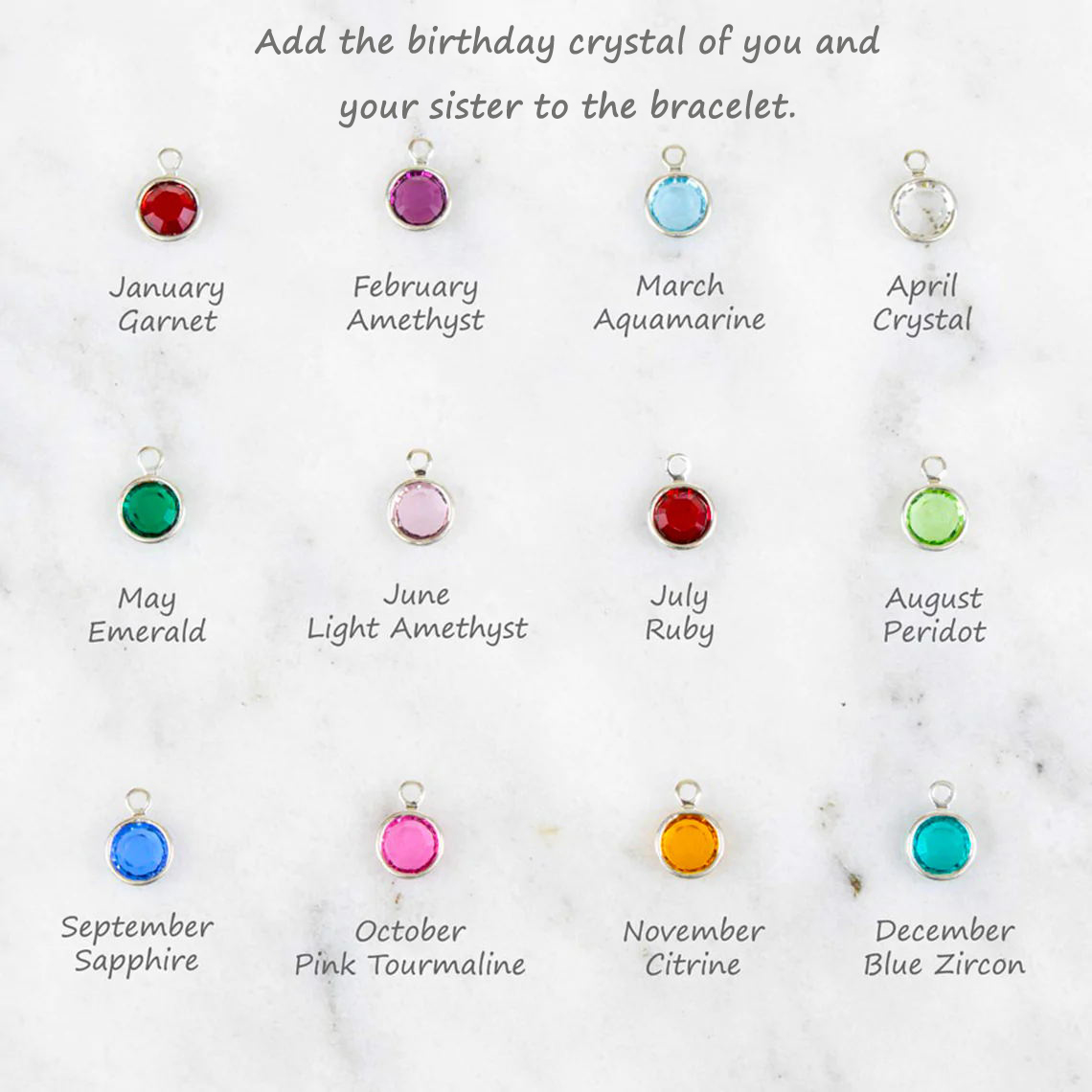 "My sisters actually cried. I had paired this bracelet with some charms." - Shirley
"This is a gift for my sister to remind her of how special she is. Dear sis, I want to tell you—I know you will hear me—do not fear failure, because if you live in fear you will never reach out of your comfort zone to your future success. Don't be afraid of being alone, because I will always be here for you to fall back on. I feel so lucky to call you my sister. Just like this bracelet, God's way of making sure we never walk alone." - Sue
Details for Bracelet:
💗 Silver Byzantine Antique Silver Bracelet
💗 One Stainless Steel Pendant with Phrase Shown
💗 One Angel Wing Charm
💗 OPTIONAL: Birthstones (select up to 6 during checkout)
High Quality Antique Silver Love Bracelet with Heart Clasps
Chain Length: 20cm (7.8 inches)
Chain Width: 6 mm
Color: Antiqued Silver
Material: Metal Alloy, Nickel free, Lead free
Product include:
Bracelet * 1
Sister Card * 1
Note:
1. Due to the hand measurement, there may be a size error of about 1-2 mm.
2. Item color displayed in photos may show slightly different.
HOW TO ORDER?

Add the item you want to the cart and enter your shopping cart to checkout.
Fill in your delivery address information as required, please double-check whether the address information is correct, we will send the product according to this address.
Choose shipping method
Proceed to checkout and click "Pay with PayPal". At the PayPal checkout page, you can either pay with your PayPal account or pay with a credit/debit card if you do not have a PayPal account.

If you do not note the birthday stone, customer service will take the initiative to contact you, please write down the accurate email information when ordering.