Save a life, and share a smile!
50% of people who see a smile will return it.
We want to spread as many smiles as possible and help those that may need an extra one. Make a difference, spread smiles, and save lives, while adding a fun bag to your collection!
Spark conversation and raise awareness to help save others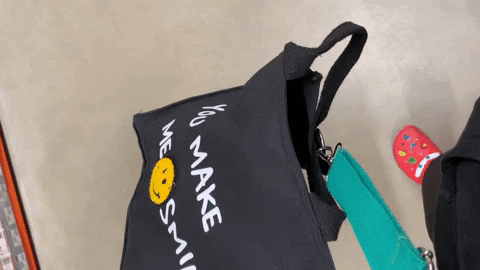 Why do you NEED this bag?
We can all agree that everyone needs to smile more.
Whenever you wear this bag you feel the love! We guarantee someone will compliment you on your bag.
Not only does this bag empower others to smile, but it also has a great cause behind it so you can feel good about your purchase.
This bag is the perfect size for everyday use. It can fit anything and everything you need, and it even comes with a built-in zip-up pocket to fit your smaller items!
Length: 32cm (12.5 Inches)

Height: 29cm (11.5 Inches)

Width: 13cm (5.1 Inches)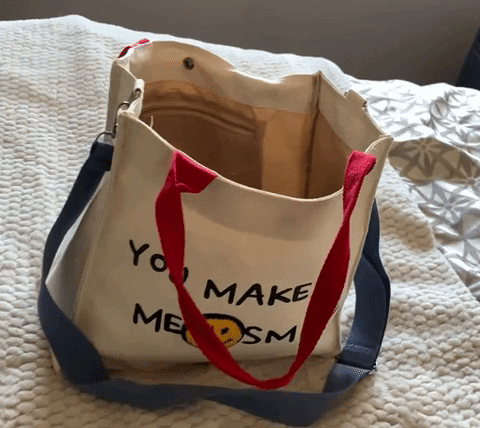 How does it help others?
For every bag sold, we will have more smiles. When you smile, your brain releases tiny molecules called neuropeptides to help fight off stress. Then other neurotransmitters like dopamine, serotonin, and endorphins come into play too. Endorphins act as mild pain relievers, whereas serotonin is an antidepressant.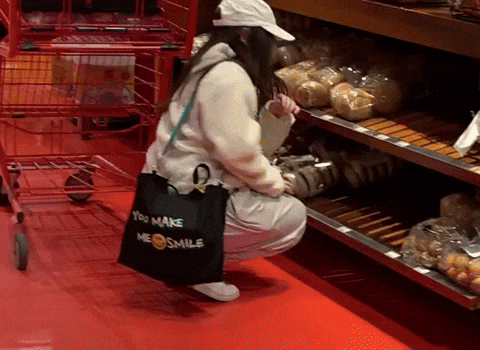 This is what you'll get!
This bag symbolizes kindness, love, and happiness. Standing true to its meaning, this bag is meant to show off your true colors and make someone's day better.
Support a great cause

Receive an awesome bag

Look and feel better than ever