Just enjoy the fun of waching squirrels trying to get past the soligt baffle!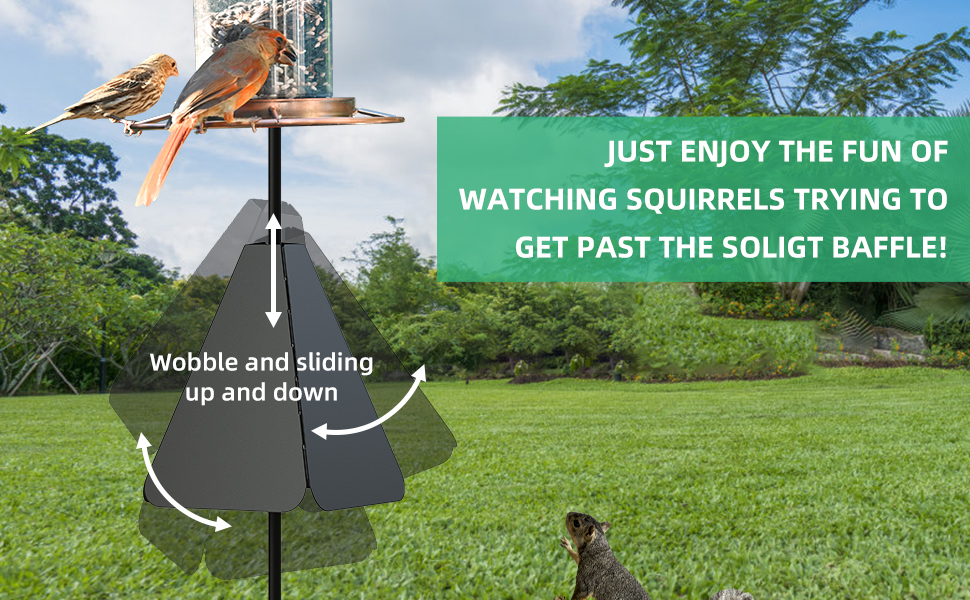 Stop Squirrels from Bird Feeder Effectively
No matter from the bottom or jumping on from the ground!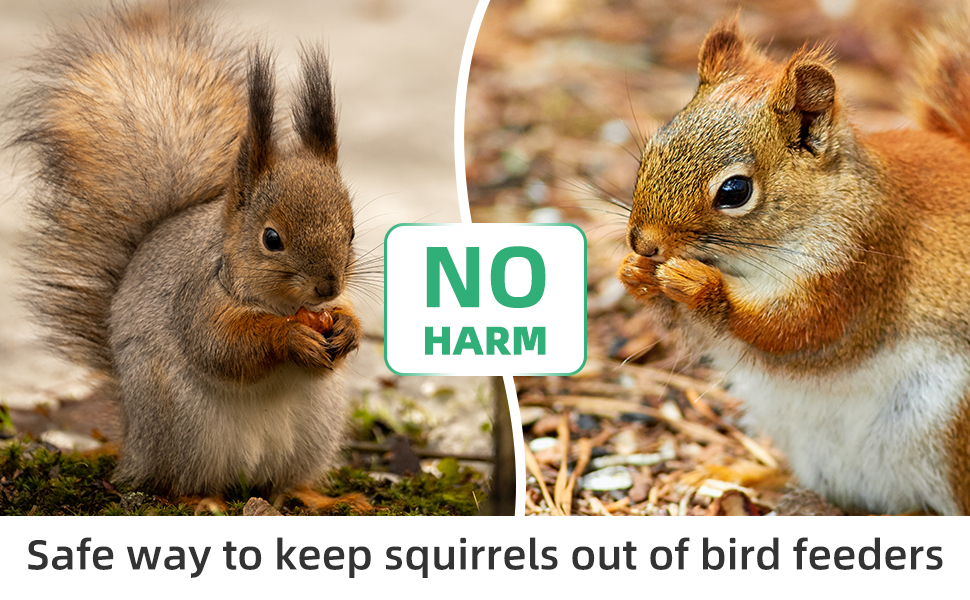 Features
Effective Dual Defense:The Soligt Squirrel Baffle features an ingenious wobble design with built-in springs, providing extra sliding up and down protection. This unique rocking motion deters squirrels from reaching your bird feeders, ensuring the birds get their fill.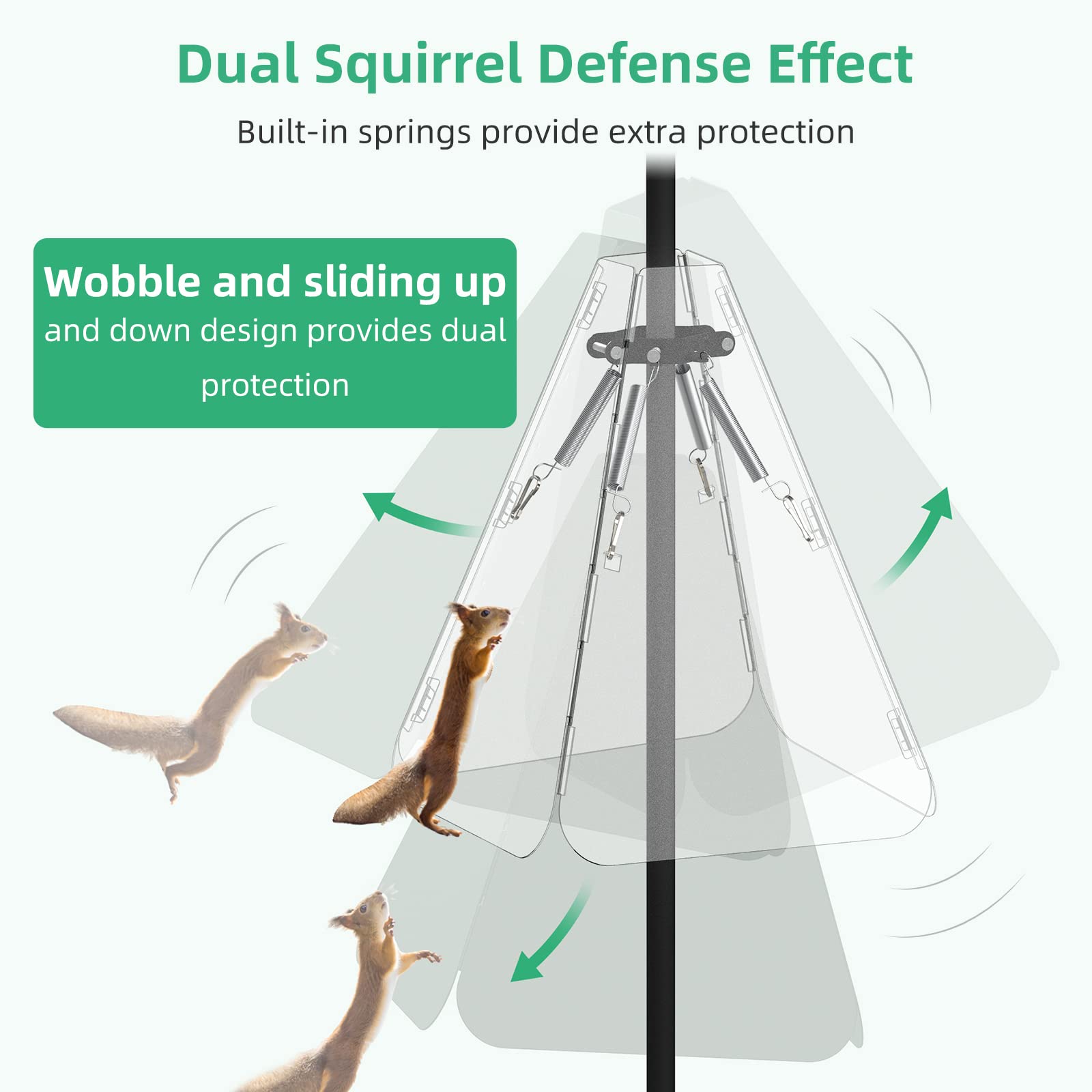 Durable Galvanized Steel Shield:Made from high-quality rust-proof and chew-proof material, the protective shield withstands unfavorable weather conditions. It effectively deters squirrels, whether they attempt to access the feeder from the ground or jump onto it.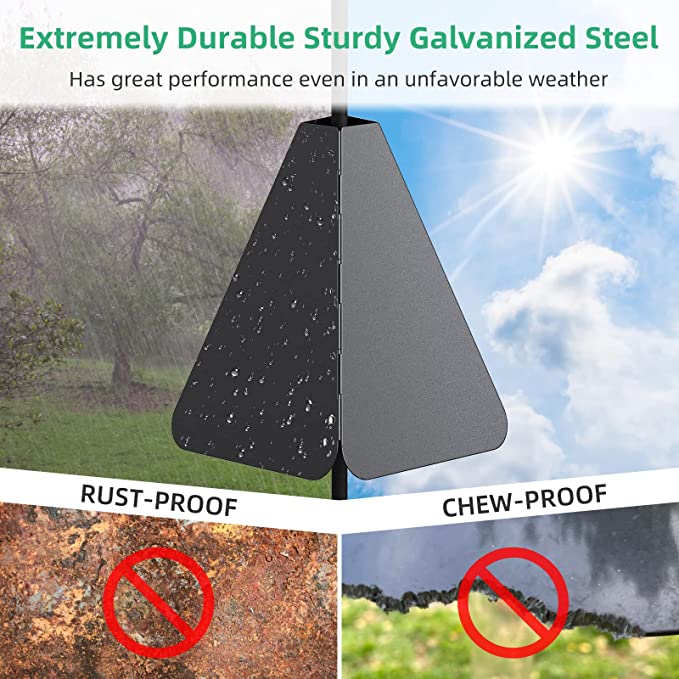 Slippery No Grip Surface:The tilting squirrel-resistant baffle is designed with a sleek surface that wraps around the pole. Squirrels are unable to grab onto or climb past it, ensuring your bird food remains safe from their relentless attempts.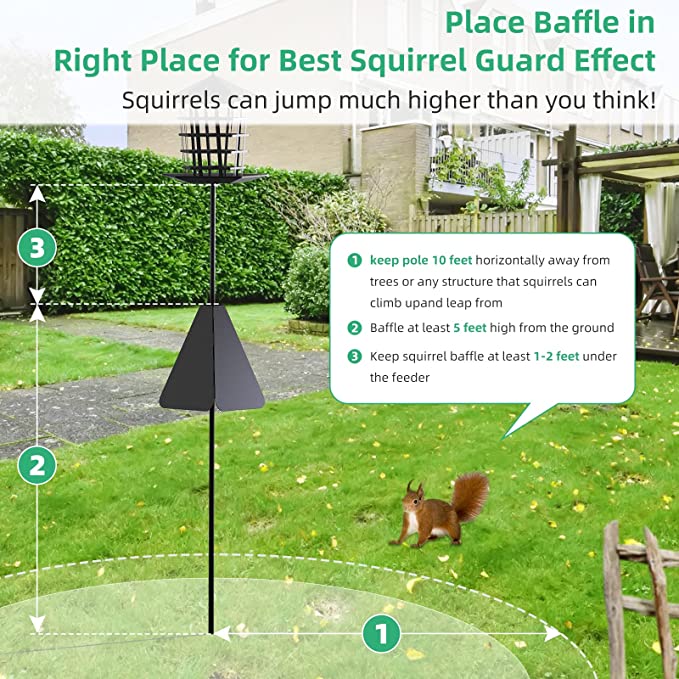 Flexible Clamp for Easy Installation:The Soligt Squirrel Baffle comes with a flexible pole clamp that fits poles and shepherd's hooks ranging from 1/4 inch to 1 3/4 inches in diameter. The clamp securely attaches to the pole, and all necessary accessories are included for hassle-free installation, requiring no additional tools.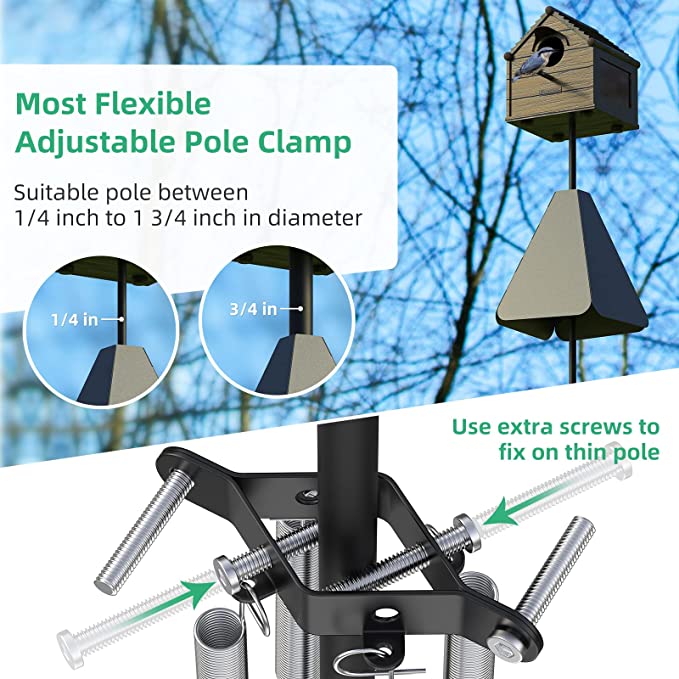 Multipurpose Protection:This baffle not only deters squirrels but also serves as a guard against raccoons and rodents. Its elegant design seamlessly blends with your yard decorations, providing both functionality and aesthetics.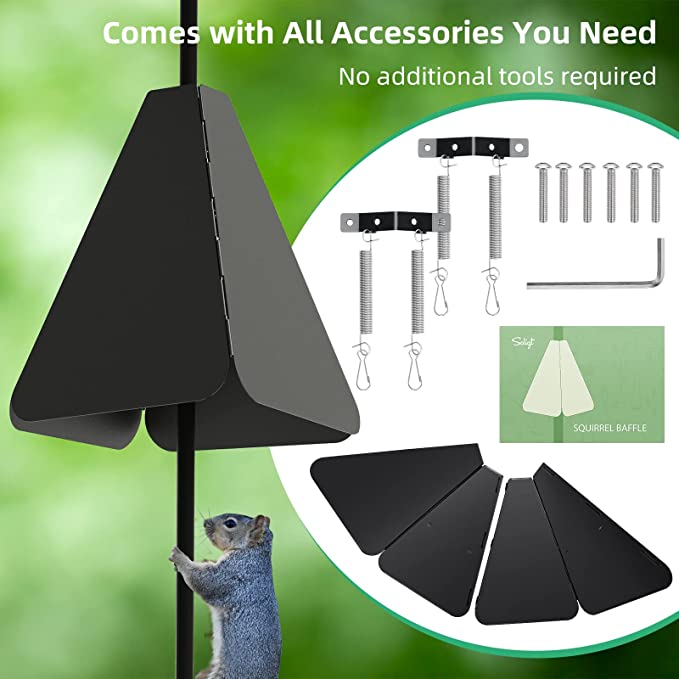 How To Use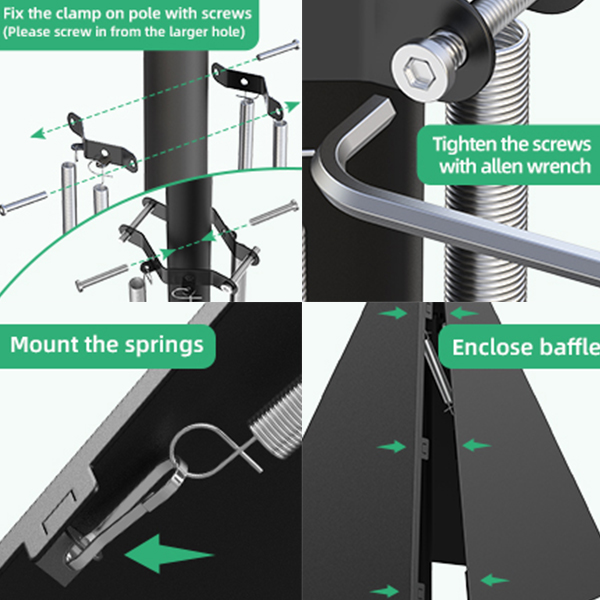 Specification:
Material: Galvanized steel
Pole Clamp Compatibility: Fits poles and shepherd's hooks from 1/4 inch to 1 3/4 inches in diameter