You can see the contents of the books when you use them. You can paste these transparent sticky notes on the smooth and flat surface to remind you of what you need to do or leave a message to someone.
FEATURES
Translucent Sticky Notes: Translucent sticky notes to see through notes without permanently covering or altering text but call attention to the remarks.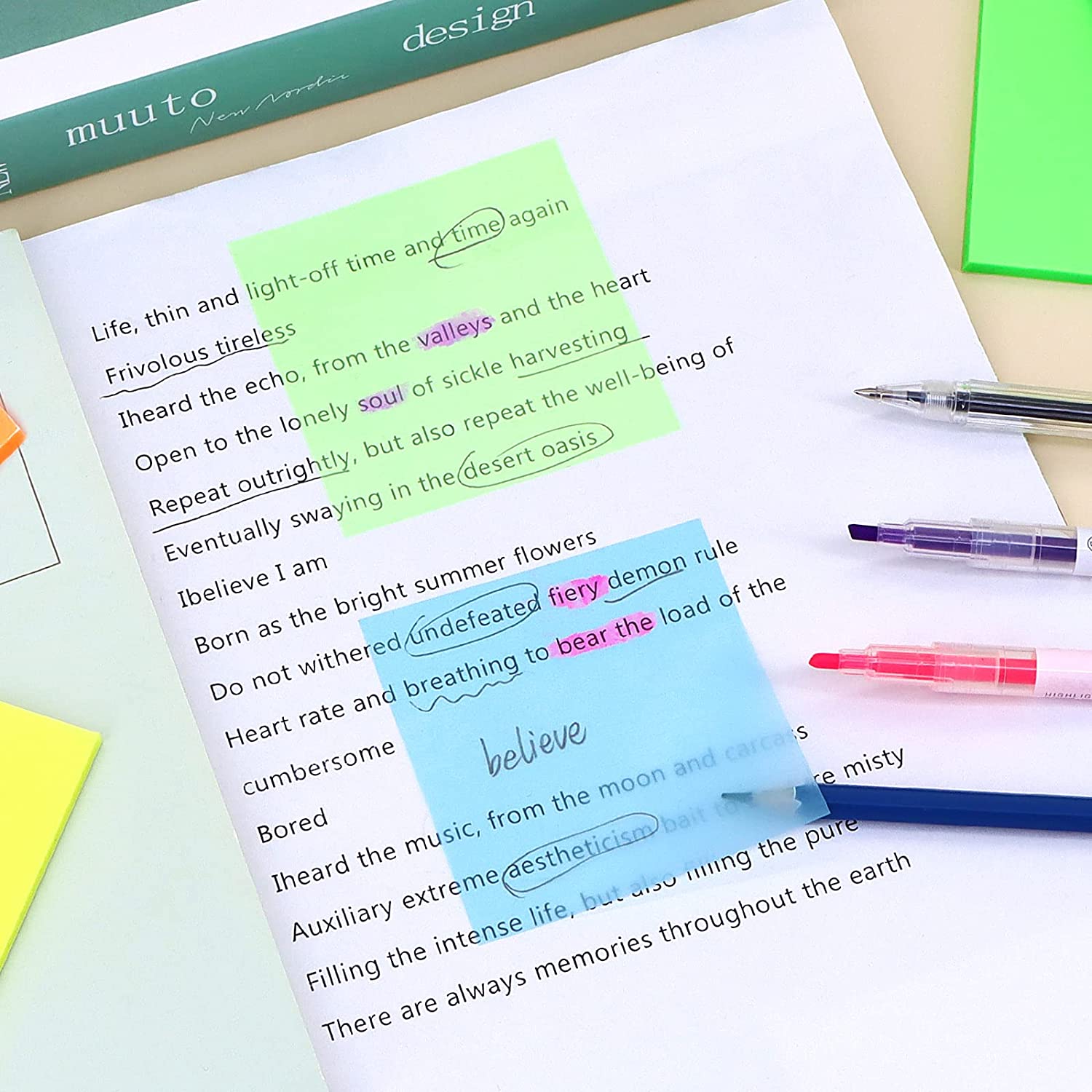 Wide Application: These clear notes can be used not only add notes on books or make marks on important documents, but also stick them on smooth surfaces to leave messages.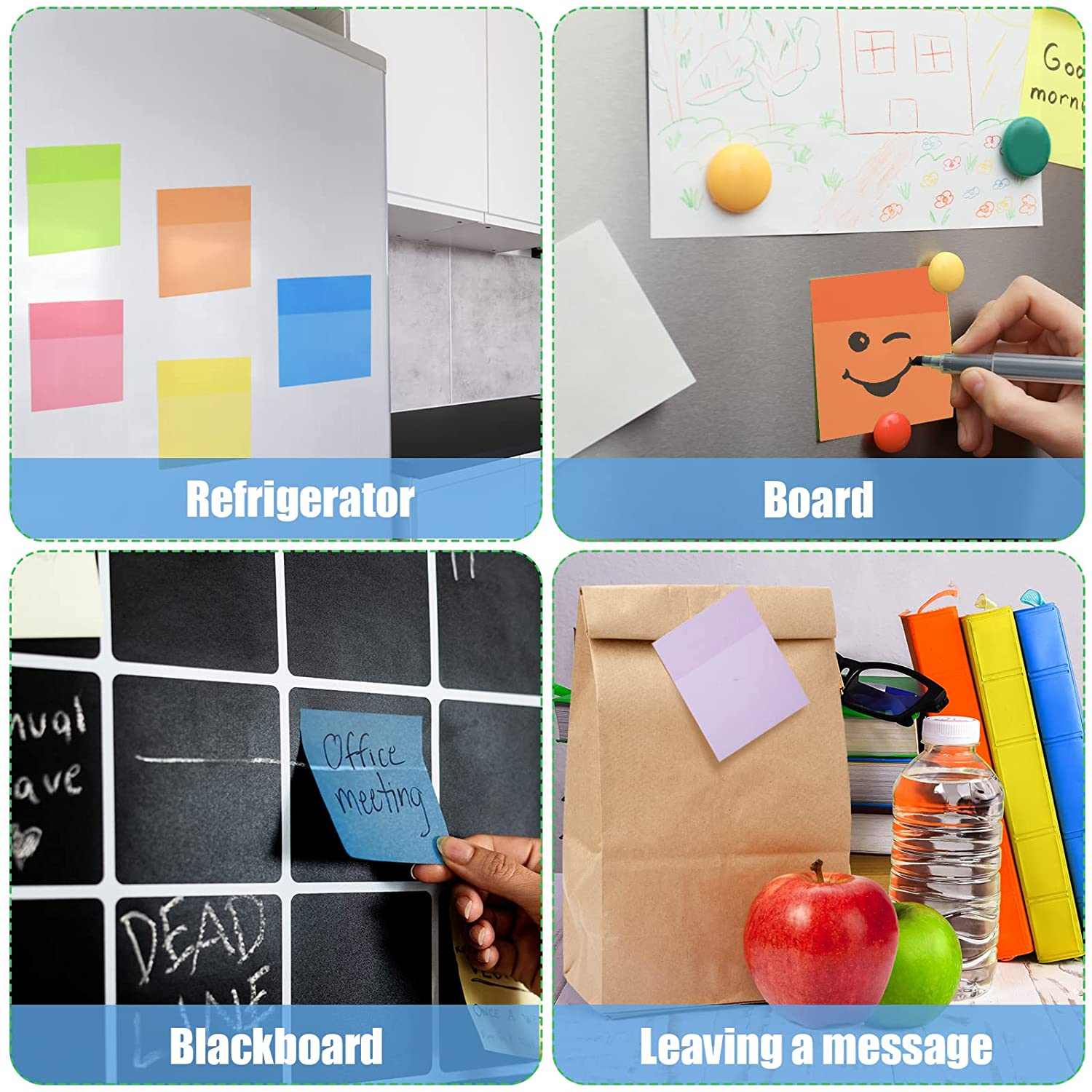 Removable Adhesive: Translucent stickies can be removed cleanly and reposition easily . It can be pasted on notebooks, books, desktops, computer screens and other items according to your actual needs, convenient to use.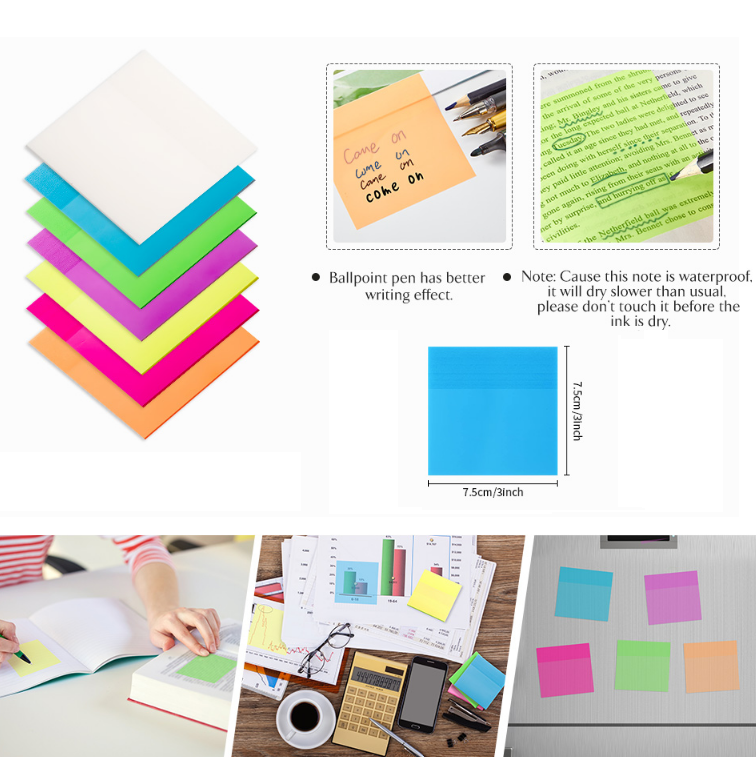 Made of premium PET : Material, which are strong and firm, can be applied for a long time without fading or wrinkling; Their surface is smooth, soft and comfortable to touch, giving you a good experience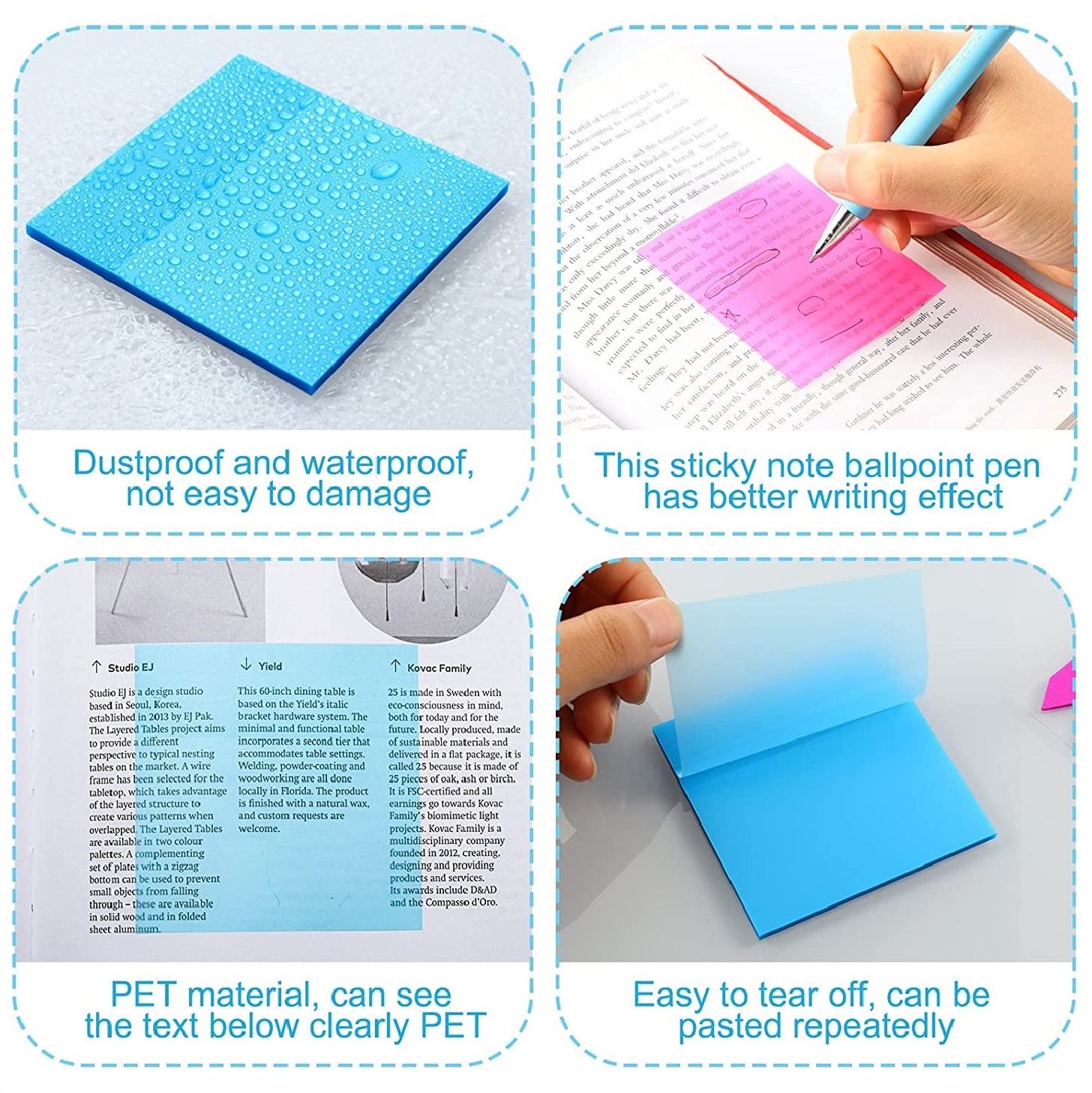 Waterproof Small Notepad: Made of transparent PET material which is waterproof and oil resistant, pocket sticky notes allows you to mark down important notes and preserved.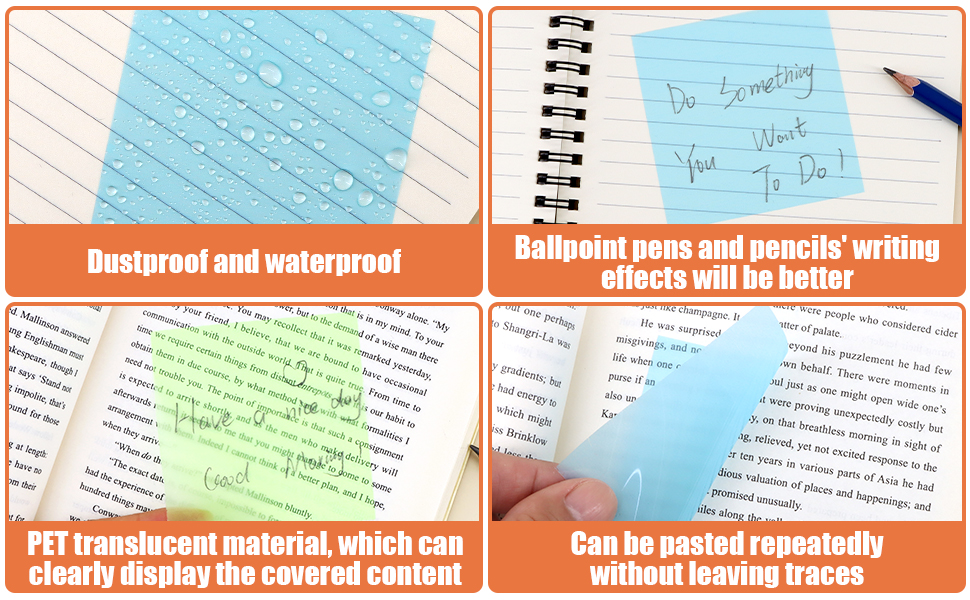 Warm Note
Use pens and sticky notes to highlight important information in the book instead of writing directly on the book;
since the self stick notes are waterproof, the ink will dry slowly, so please do not touch it with your hands after writing; It is recommended to write with a ballpoint pen or pencil
Specifications:
Color:white,red,orange,yellow,blue,green
Size:7.5cm*7.5cm
Weight:18g
Package Includes:
1*Multipurpose Translucent Visual Sticky Note(50 sheets)