Our sun hat is lightweight, portable, and breathable. Wide large brim, and UV protection, help protect your face from the sun's harmful rays. High-quality soft material for comfort and breathability.
With its big, bold bow that neatly rolls up, this hat is packable for on-the-go travel!
FEATURES
All-round Sun Protection
This roll-up summer sun hat has a wide brim that offers extra sun and UV ray protection, a better alternative to reapplying sunscreen.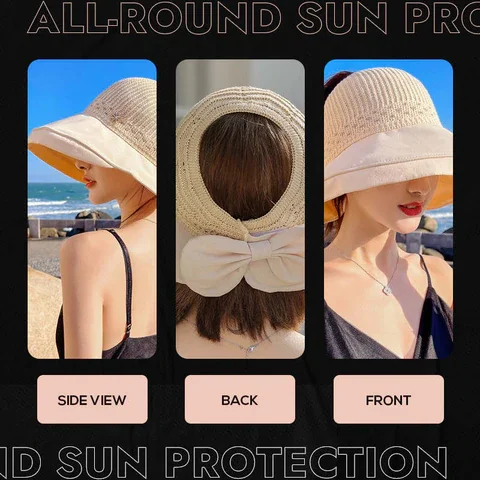 Comfortable & Breathable
The open-top design and knitted cutout design provide good ventilation and heat dissipation, ponytails can also be put on easily, and you don't have to worry about sweat soaking your hair.
Foldable Design
It has a roll-up function for easy storage or taking it with you when you go out or travel, it is very convenient to put in your luggage, purse, or bag.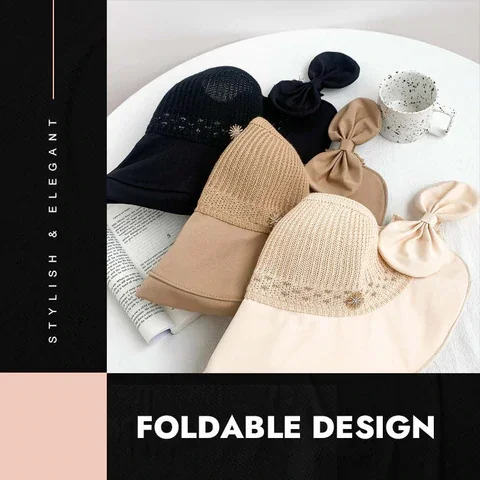 Stylish & Elegant
Stylish bow detail with hidden velcro closure allows you to freely adjust and customize the head circumference of the hat, sun-resistant while still giving you a beautiful adornment.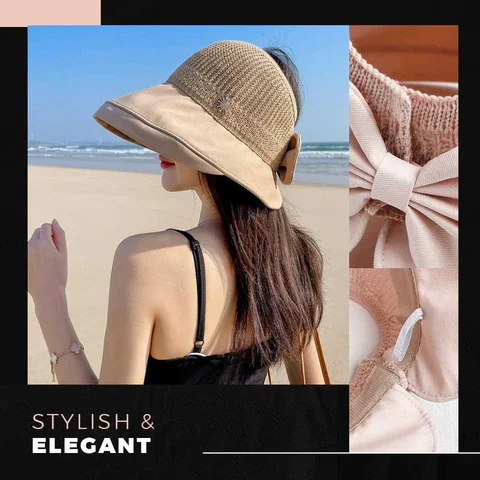 Your Summer Companion
Perfect for all your formal and casual events or a simple outfit at the beach, visiting the pool, walking your dogs, or going on vacation. Also a perfect gift for your friends and families.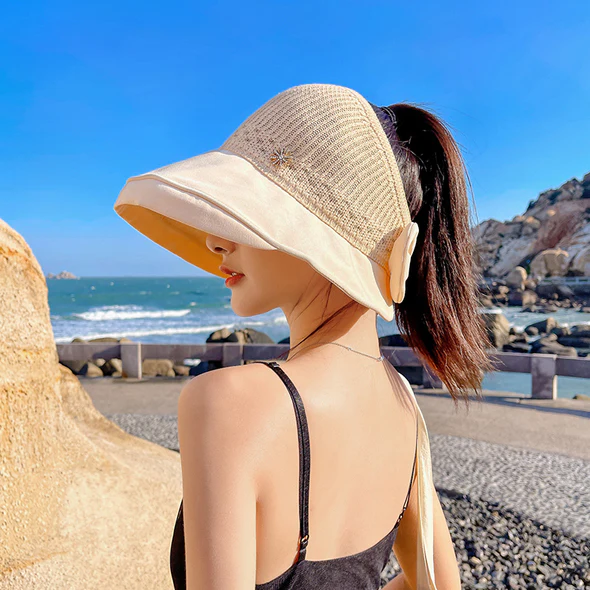 SPECIFICATIONS
Material: Cotton polyester
Weight: 0.26lbs
Color: Yellow/Khaki/Black/Pink/Beige/Orange