Discount (Buy 3 Get 1 Free): This discount is suitable for any combination.
Add the 4th item to the shopping cart, and get the 4th for free!!!
---
Elevate your oral care experience with our expertly designed silicone tongue scraper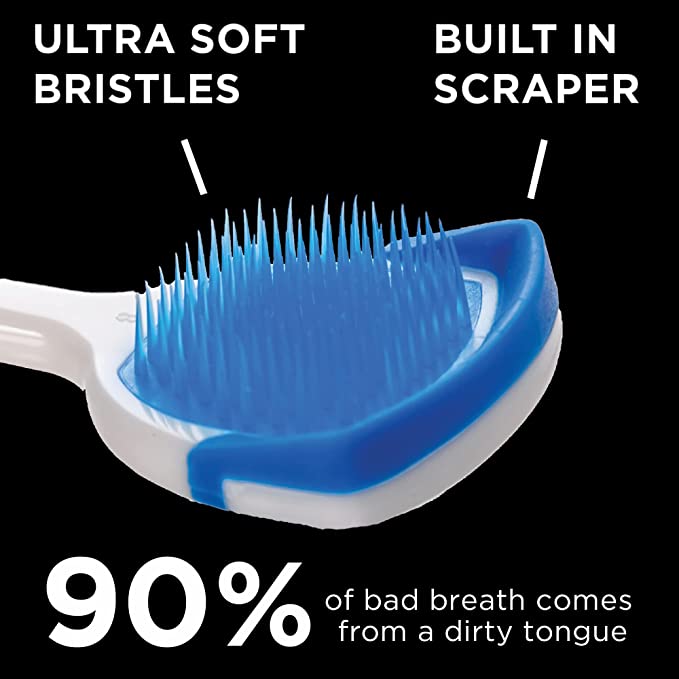 Micro-Pointed Silicone Bristles
Our gentle yet effective bristles delve deep into the surface of your tongue, lifting away trapped bacteria and debris, while the scraper collects and removes it with ease. Get ready to say goodbye to bad breath!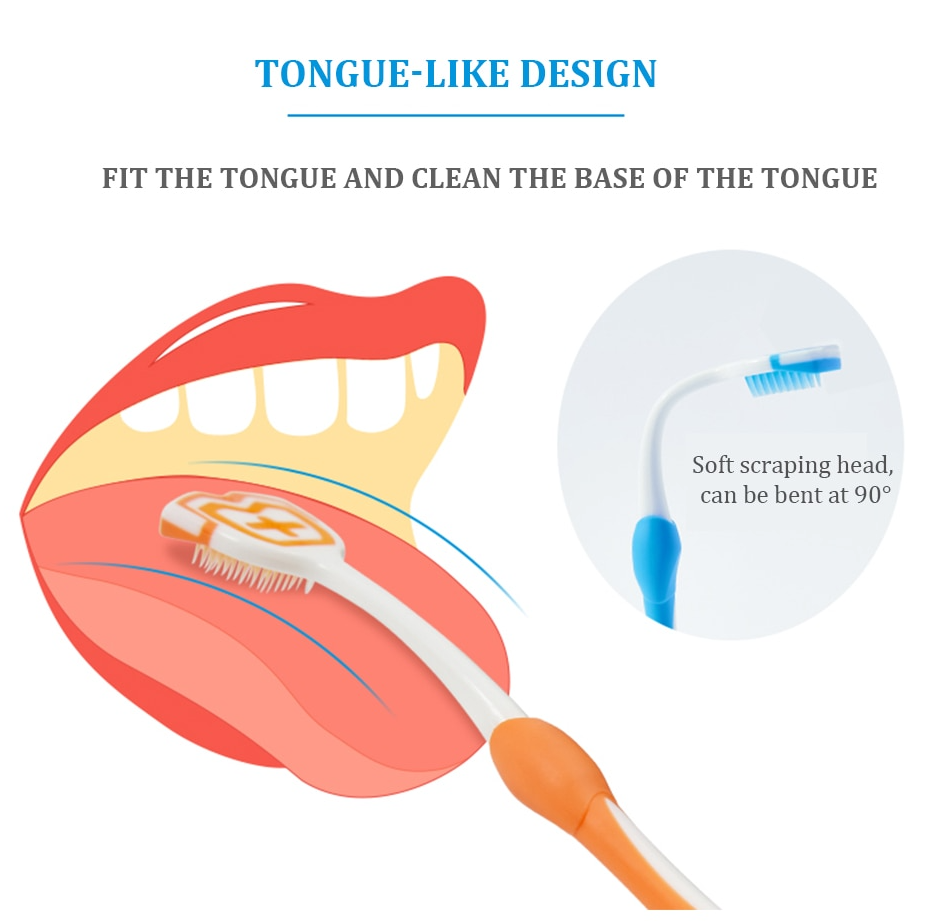 Enhanced Oral Health Benefits
Our silicone tongue scraper not only freshens your breath but also helps prevent oral infections, reduces bacterial load, and improves the effectiveness of your oral care products.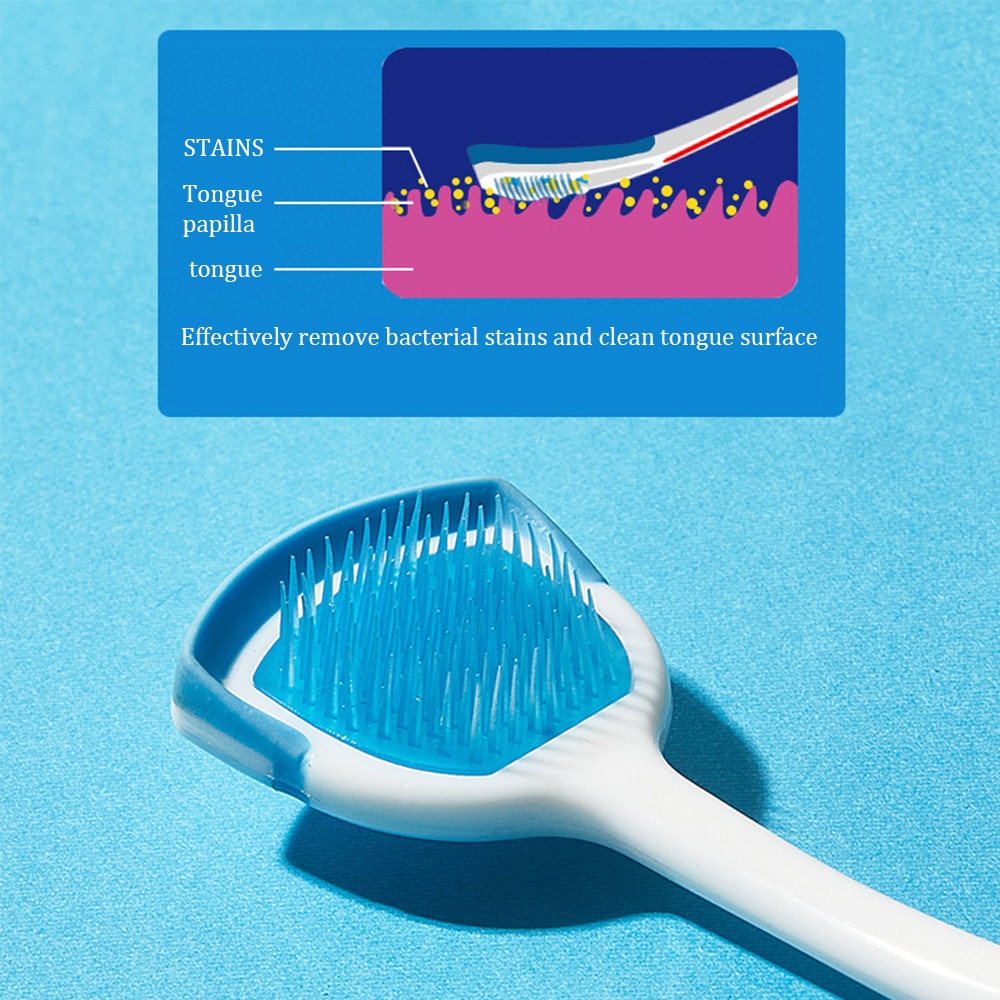 Dual-Action Cleaning Power
Our scraper doesn't just stop at the bristles. We've incorporated a built-in scraper for a thorough, all-in-one cleaning solution. This powerful combo ensures a pristine tongue and a fresh, confident smile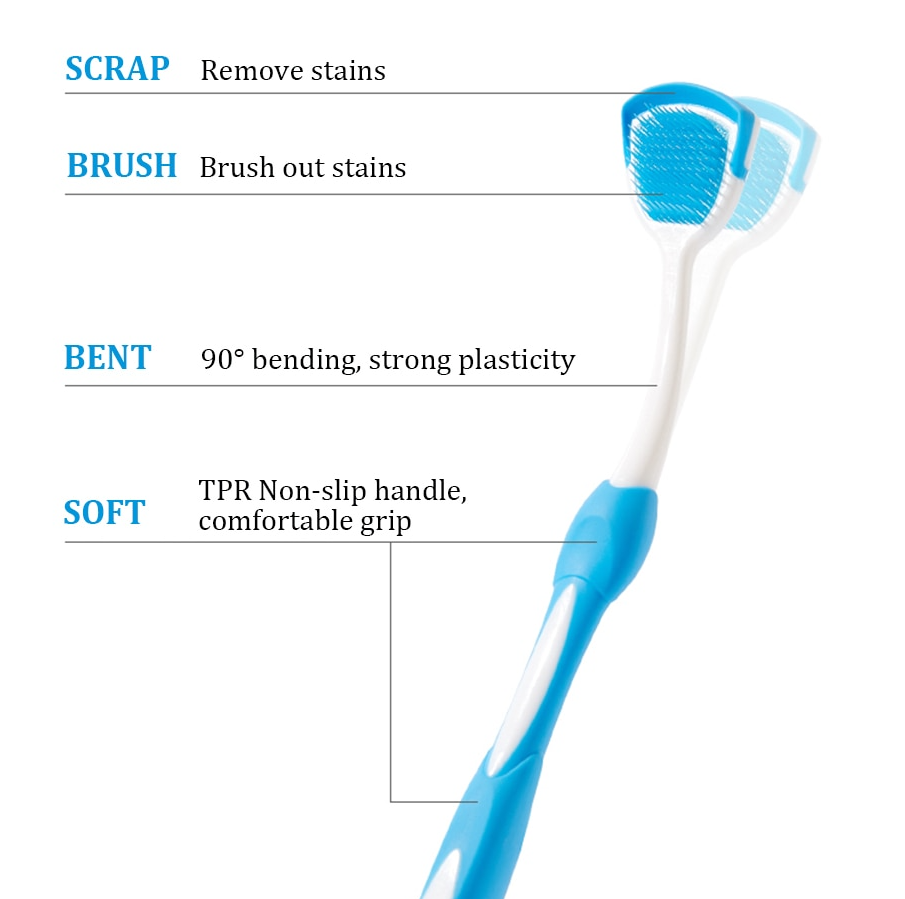 Gentle&Safe
Made from high-quality, food-grade silicone, our tongue scraper is gentle on your tongue and suitable for daily use. Its ergonomic design allows for a comfortable grip and hassle-free cleaning.
Easy to Use and Clean
Just hold the tongue cleaner with one hand to scrape from the back of your tongue to the front. Repeat several times, Done! Then clean the tools with water, very simple.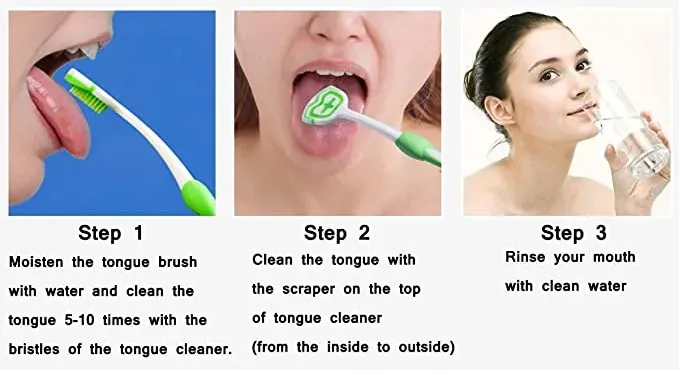 Specifications:
Material: Silicon+Plastic
Color: Blue, Red, Orange, Green, Black
Size: 7.6"*1.1"

Package Include:
1 x Silicone Tongue Scraper