🥦 Keeping food fresh, you'll be able to eat fresh food every day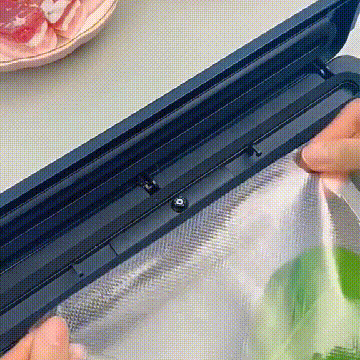 Features:
🍉【Save Money & Keep Fresh 】Food vacuum sealing can not onl-y effectively prolong food preservation time, but also make cooking and meal preparation easier and more economical.It's convenient for your life, you deserve it.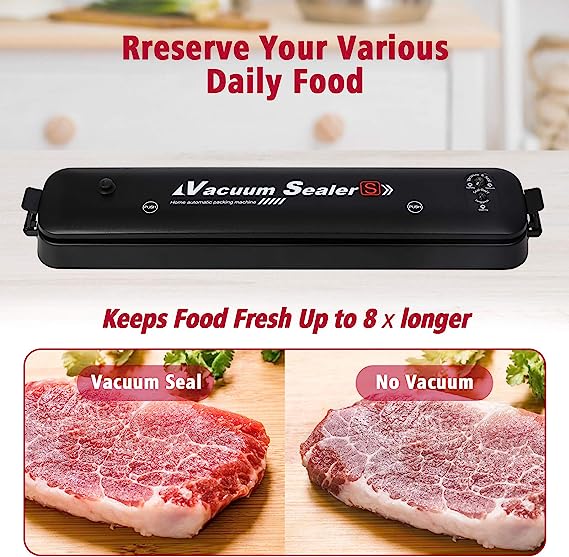 🍉【Multifunctional Food Vacuum Sealer】: The automatic vacuum sealer can keep the freshness of fruits, nuts, meat, sweets, and vegetables, preventing foods from getting molded, and spoiled, reduces spoilage and food waste.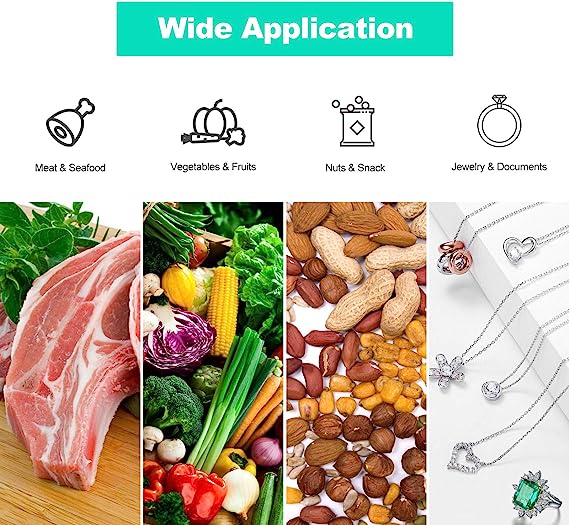 🍉【Compact Storage Space】The overall size is slim and the design is exquisite, which can save valuable space in the kitchen when storing.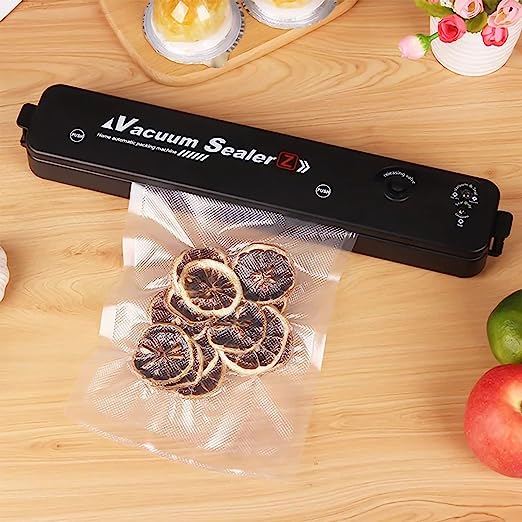 🍉【Simple Operation & Continuous Sealing】Automatic One-touch vacuum sealer operation, easy to use. Vacuum speed 5-8 seconds,continuous sealing and short coolin-g time, save your time.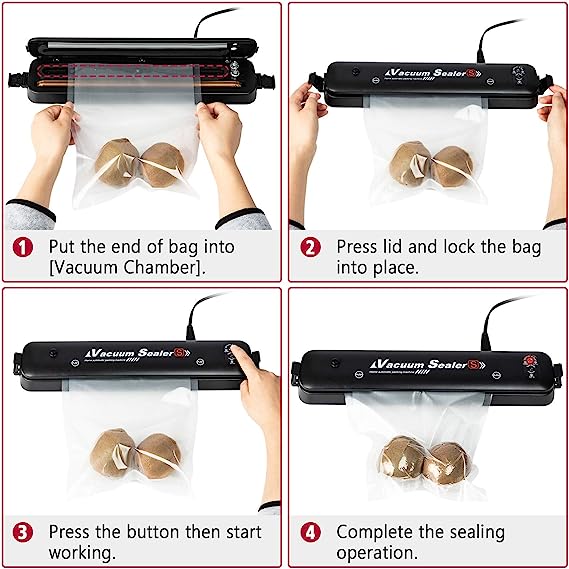 Specification:
Material:Acrylonitrile Butadiene Styrene
Color:Black
Size:14.4 x 1.8 x 3.1 inches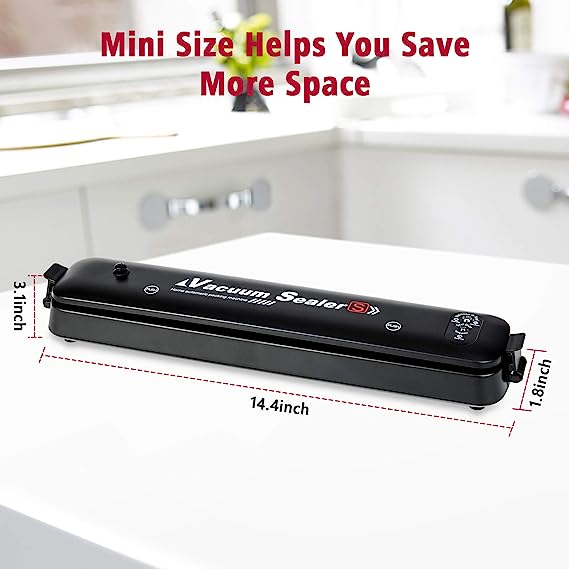 Package Include:
1 *Vacuum sealing machine
10 *Vacuum bag