🏳️‍🌈Draw Like Magic🏳️‍🌈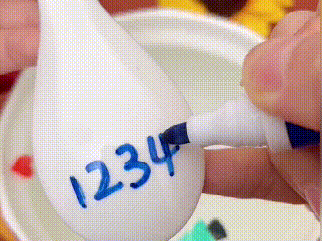 Use the magic pen to draw on the spoon. When it encounters the water, the drawn animals will float on their own, which is simply amazing to watch!!!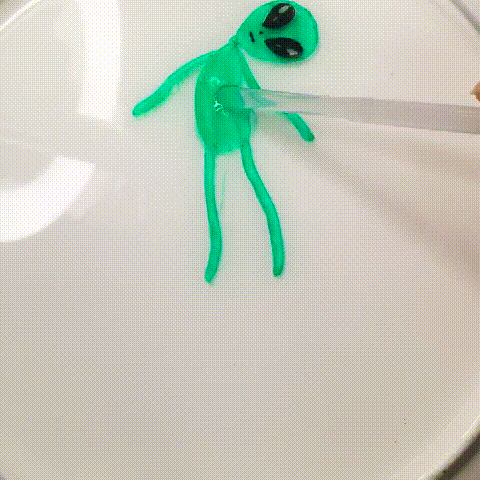 🌈[Boost Creativity Through Experiential Learning]
Help cultivate your kid's creativity in a truly unique way.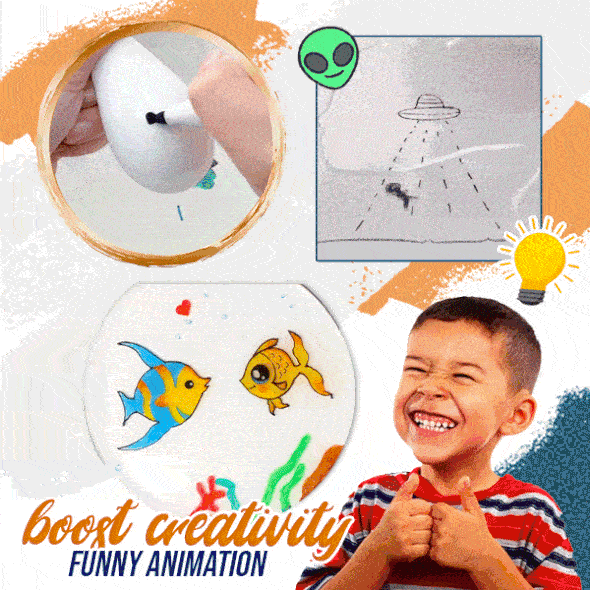 🌈It is suitable for all ages. You can try it out with your kids, families or friends and enjoy creating beautiful artwork pieces together.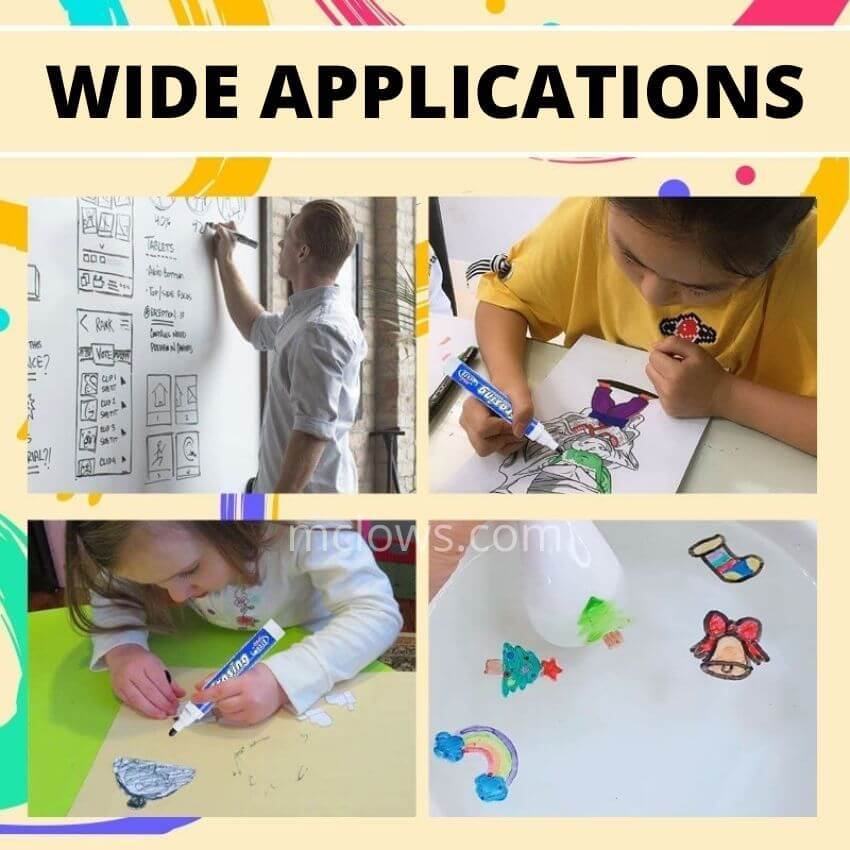 🌈[Multiple Applications & High-Quality]
Great for creating cute designs that can be floated on the water or transferred on to the back of your hand.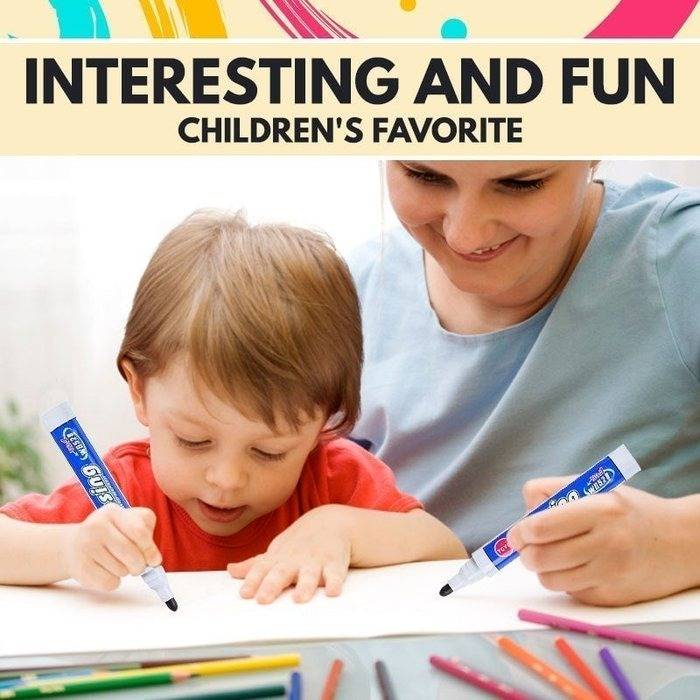 🌈Moreover, the bright colors make it suitable for children's graffiti on paper, writing and drawing in classroom lectures and office meetings.Ideal for kids, students, professors, and artists.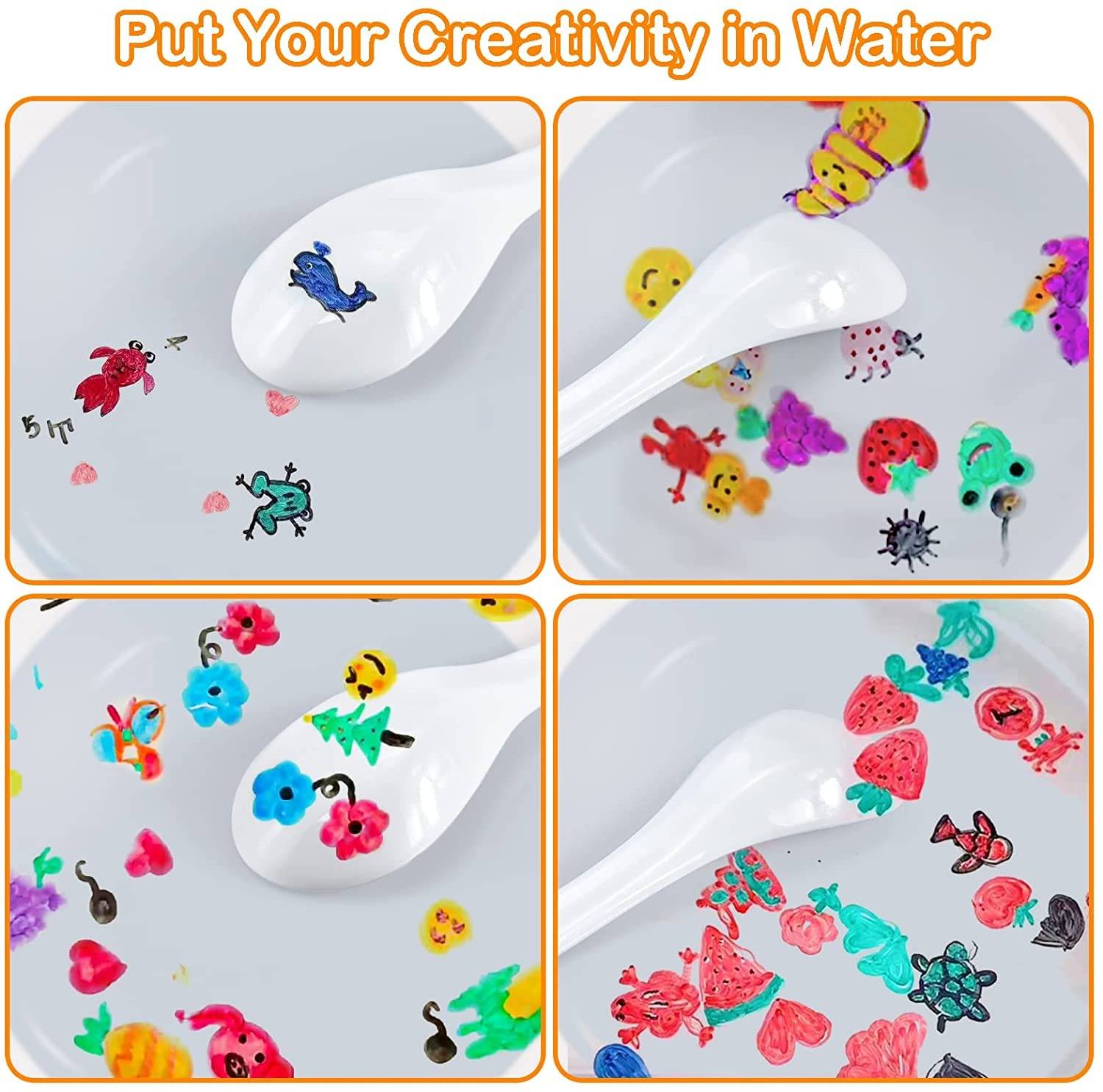 🌈Kids like doodling everywhere. The magic water painting kit allows your kids to doodle their creatives on the ceramic spoon just like magic! And thats without messing your wall or furniture, simply enjoying the irresistible fun of floating patterns.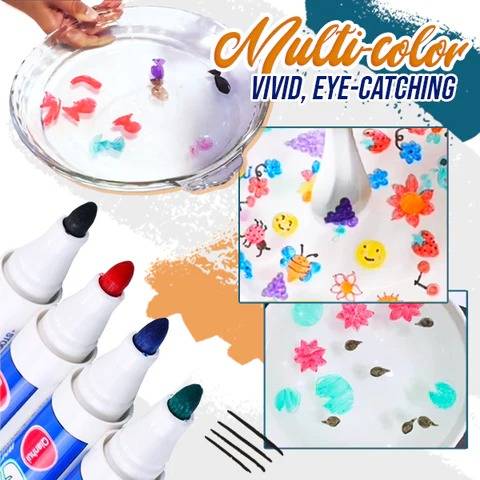 Please Note

:- The water painting only works when painted on a smooth porcelain spoon or mirror glass to achieve the effect in the video.
Plastic spoons won't work!! Do not swallow. Children under 2 years old should use it under parental supervision.
💡 Tips: Our data shows that more than 80% of parents choose to buy a Magical Water Painting Pens as Christmas gifts for their kids.
What a "novel concept" in this age of electronics and high-paced standards and curriculum! Awesome watching my baby enjoy herself...just being able to be a "kiddo"...and being able to 'create' something of her own!!'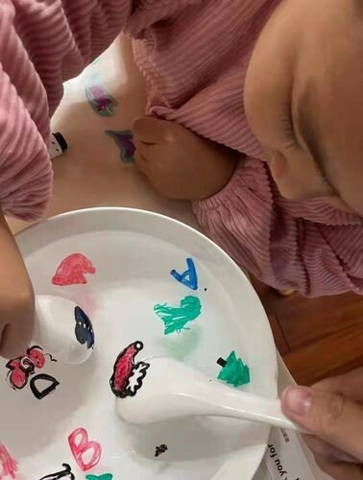 NOT BAD at all for 4-8 year-old children .....no videos, electronic devices.... but simply allowing children to do what they need more time to do... having fun conversation AND being able to imagine and create!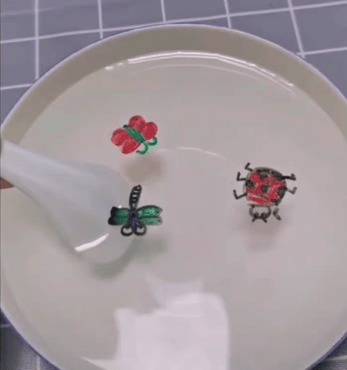 Bought for use in my lower grade elementary classroom on the last 2 days of school before summer break! Oh my what fun .... worked in pairs to experiment the pen. They LOVED it! They felt such ownership....one the times this year where they collaborated, shared creative ideas, had respectful and encouraging conversations....all when producing beautiful magical artwork..