Have a splashing water fight!💦
Get ready for splashing fun with the Watergun Backpack! This toy water gun is designed for 3-year-old kids and offers endless fun in the pool or on the beach.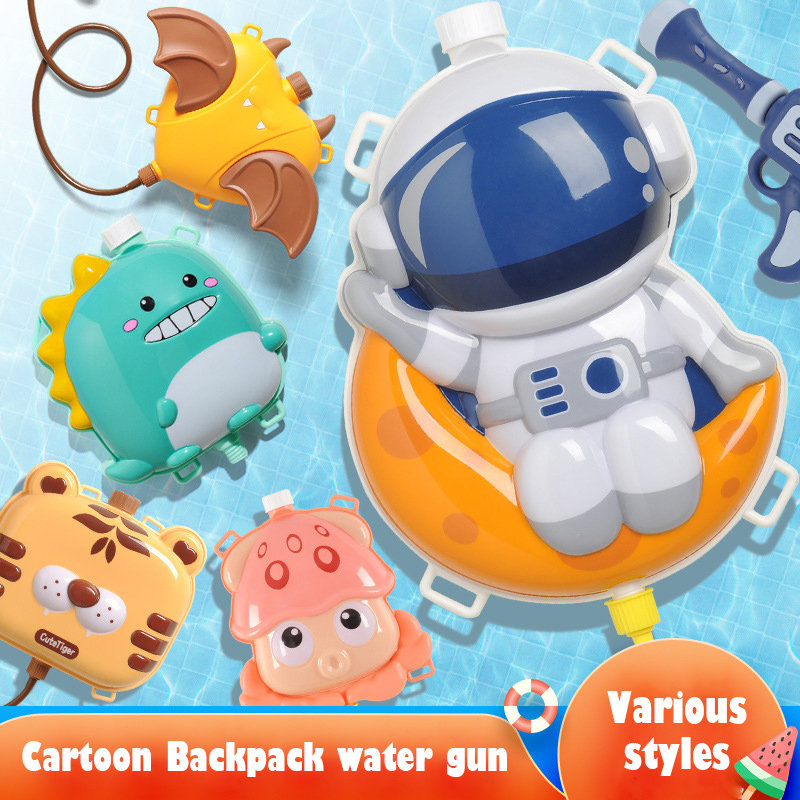 Features
Portable
This water gun comes with a handy water bag that can be carried as a backpack. Whether it's running, or jumping, your child can always experience water fun without interruption.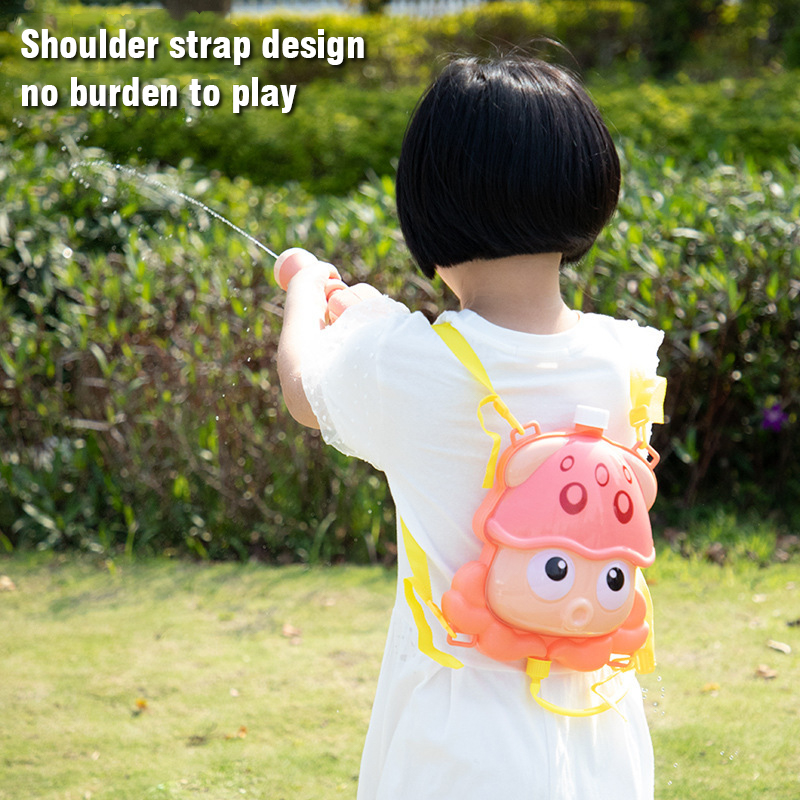 Active outdoor play
The Watergun Backpack encourages children to play actively outside. Playing with water guns stimulates movement, running, and developing motor skills.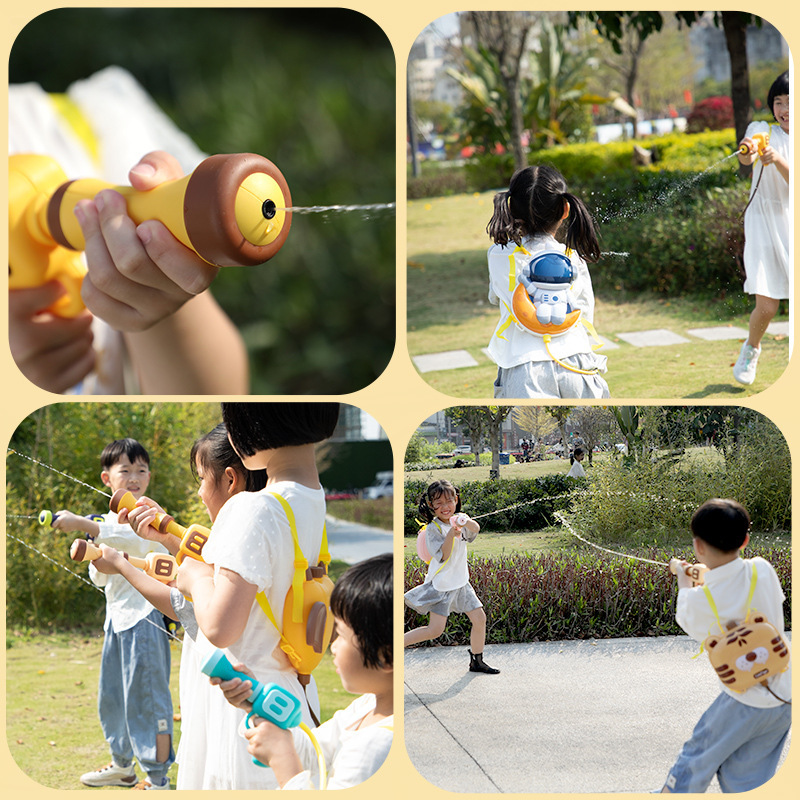 Enhances Social Interaction
This toy water gun is perfect for interactive play with friends, siblings, or other kids. It stimulates social interaction, teamwork, and communication skills.
Stimulates the imagination
With its colorful and attractive design, the Watergun Backpack stimulates the imagination of children. They can immerse themselves in exciting water adventures.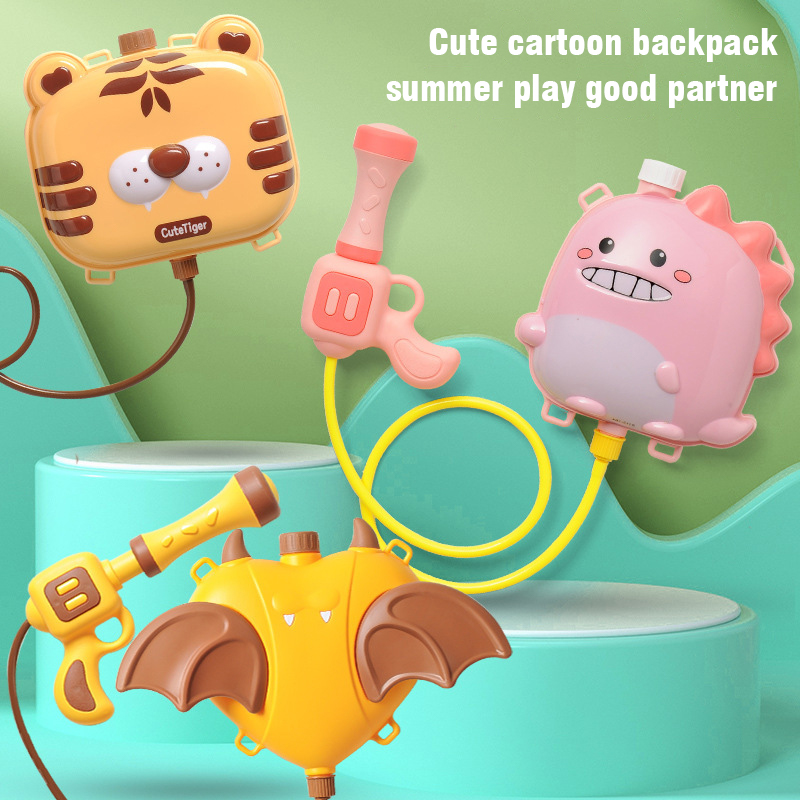 Hand-eye coordination
Aiming and spraying water with the water gun promotes children's hand-eye coordination. They learn to control their motor skills while aiming at targets.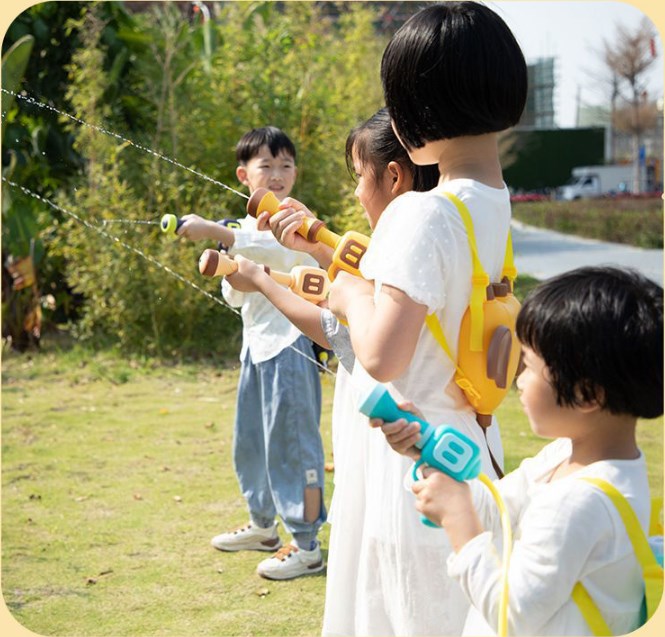 High-Quality Material
The water gun is made of high-quality and durable material that can withstand rough play and last for a long time. The materials used are safe, and non-toxic, making it ideal for toddlers.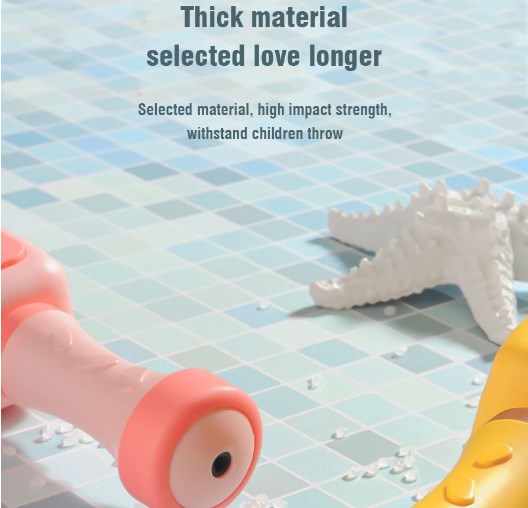 Specification
Length: 8.3 x 10.4 inch
Water Pipe Length: 29.5 inch
Material: Plastic
Capacity: 1200ml - 2500ml
Package Include