These Butterflies Sway in the Breeze Like the Real Thing!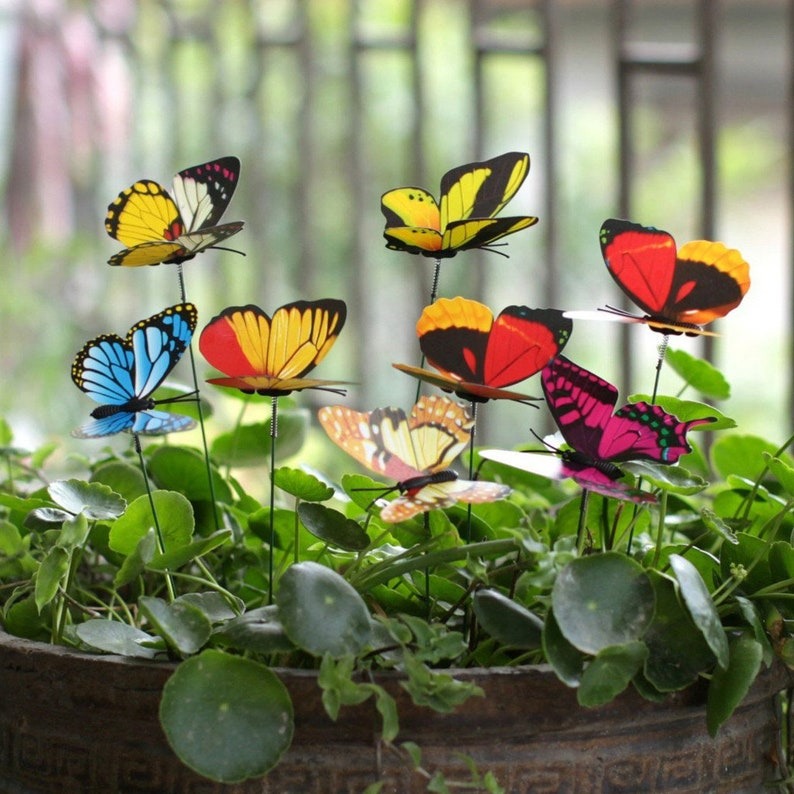 Butterflies are attached to their metal stake by spring,and the wings can be extended or closed for different types of display.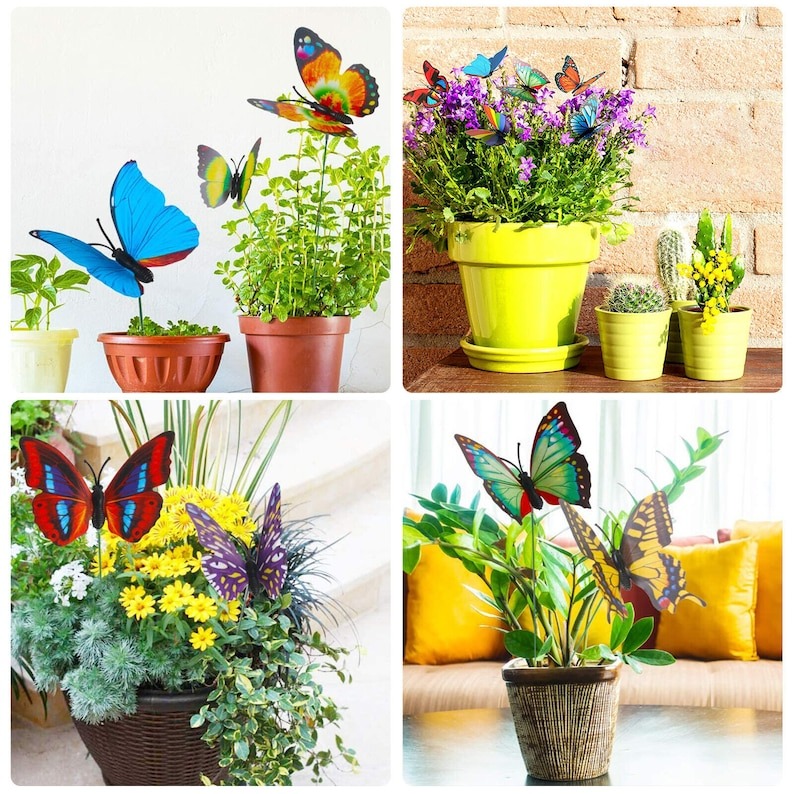 PVC material waterproof suitable for both indoor and outdoor. Commonly Used For Decorating; Flower Beds, Plant Pots & Patios, Garden, yard, lawn, Home and Party.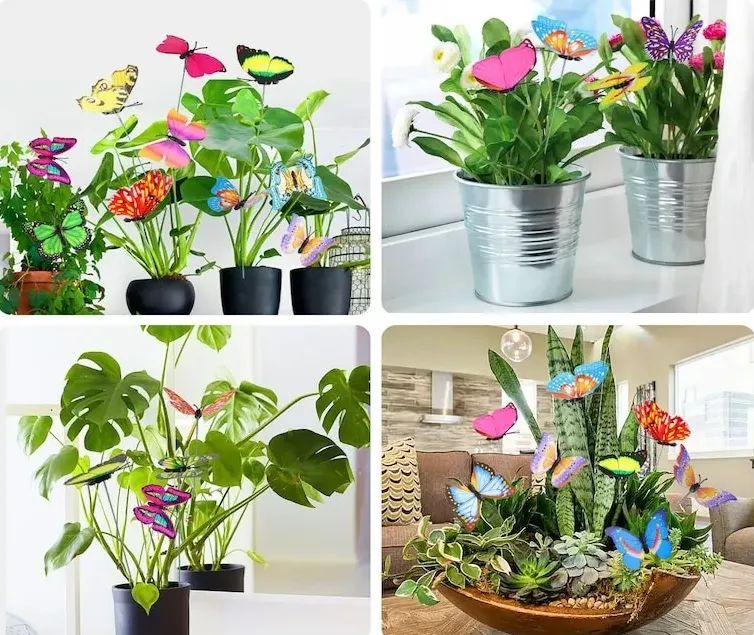 Each set contains six colors: purple, blue, green, yellow, red, pink.A pack of 50pcs to meet your needs.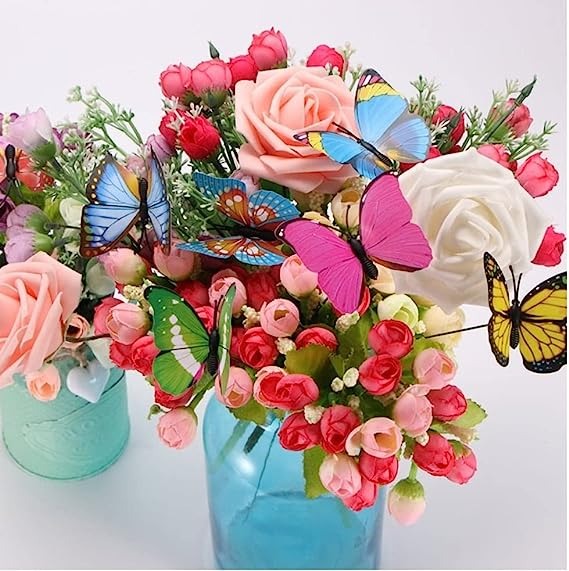 SPECIFICATIONS
Material:PVC
Butterfly width: Approx. 12cm/ 4.7inch, Sticks length is 25cm/9.84inch