🌟"I believe every family should have such a photo clip to capture every heartwarming memory of their loved ones."📷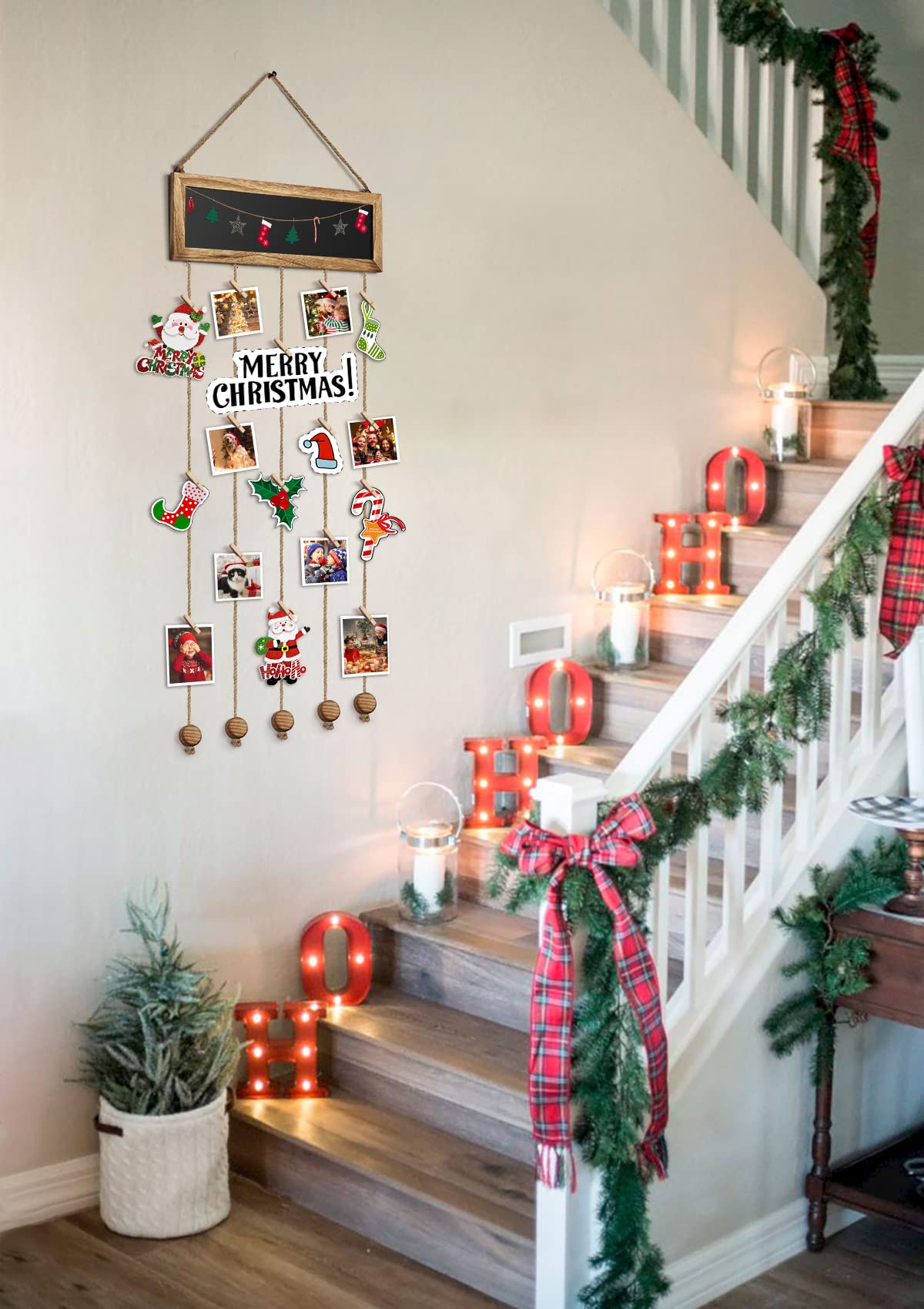 Key Features:
🖼️Simple and Aesthetic: The minimalist design adds a touch of elegance to any space. ✨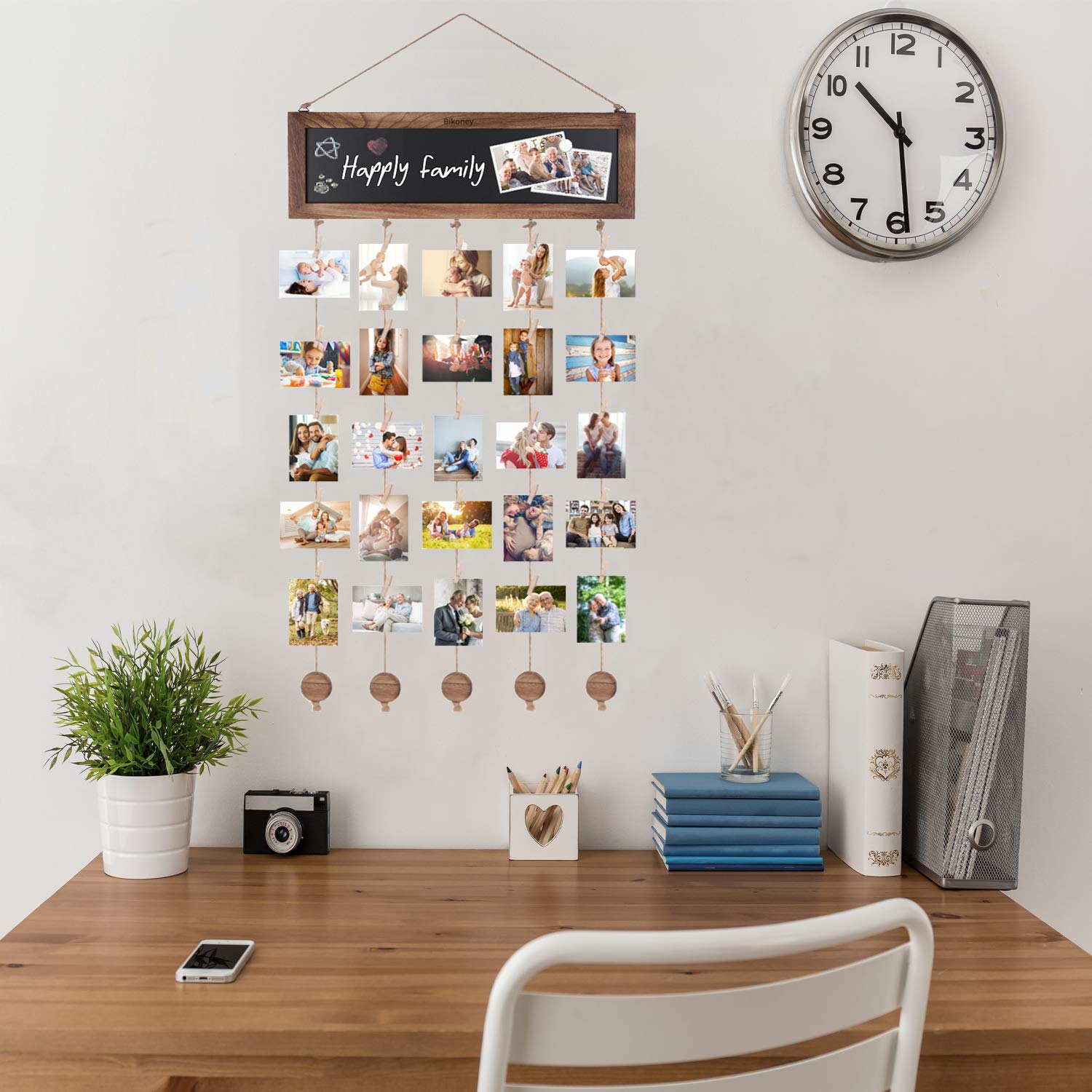 💪Durable and Long-lasting: Made from thick and stable wood, ensuring strength and durability. 🌳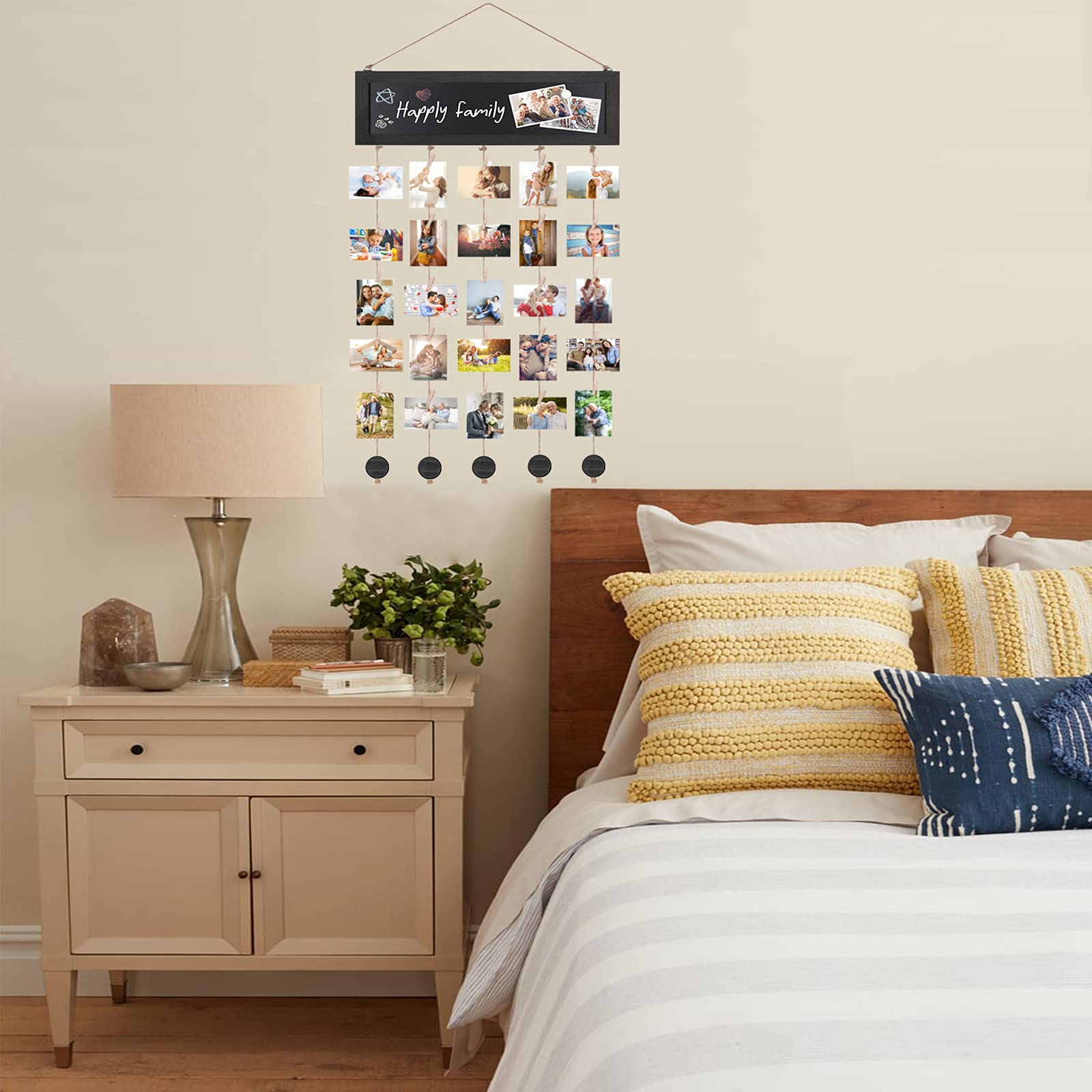 🏡Preserving Memories: Perfect for displaying and cherishing family memories captured in photographs. 📸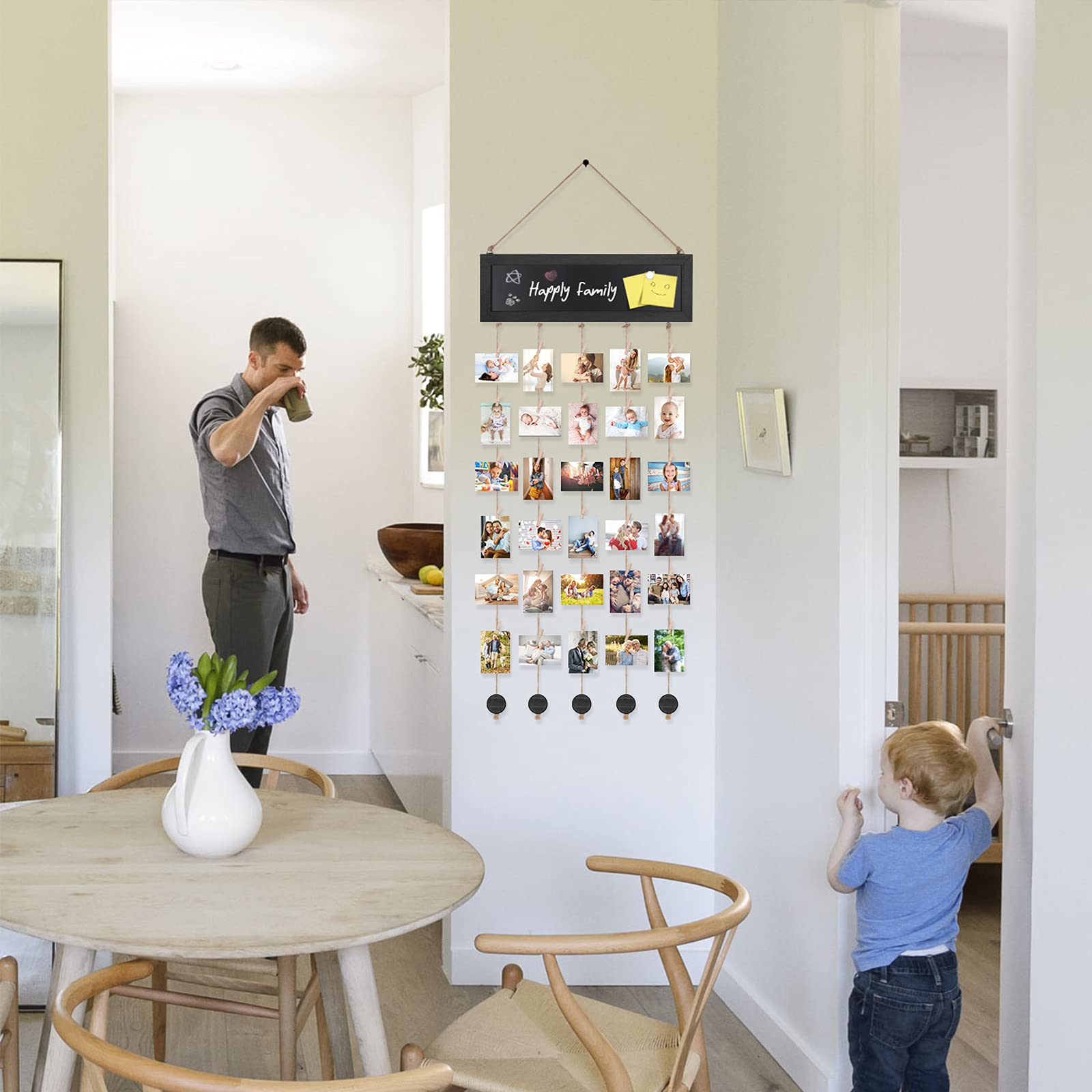 Specifications:
Material: MDF (Medium Density Fiberboard)
Dimensions: 15.7*35.4IN
Style: Modern Minimalist
Package includes: 30 clips, 5 ropes, 3 magnets, 1 blackboard.