The effect is incredibly beautiful, constantly moving and changing light reflections, in all kinds of beautiful colors.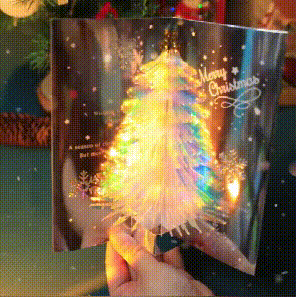 As if there are hundreds of lights in the tree! Again and again you see luminous decorations that, depending on the incidence of light, take on all kinds of sparkling colors. You can't see that very well in the photo, but in your home the Christmas tree glitters at you from all sides in ever-changing color patterns.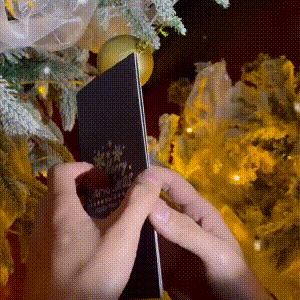 On the silver inside is a text with good wishes: "Merry Christmas. Wishing You a Season of Joy, A Season of Cheer, But most of all a Wunderful Year"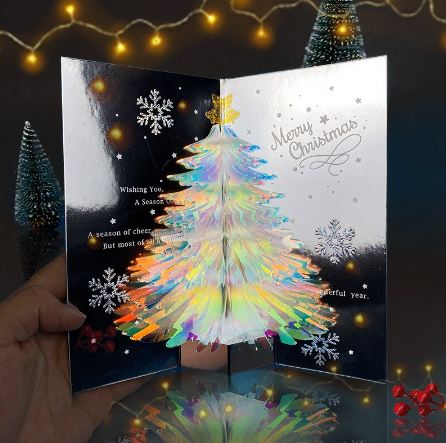 The distinguished dark green front with golden text contrasts beautifully with the light effects on the inside. There is space on the back to write your Christmas wish.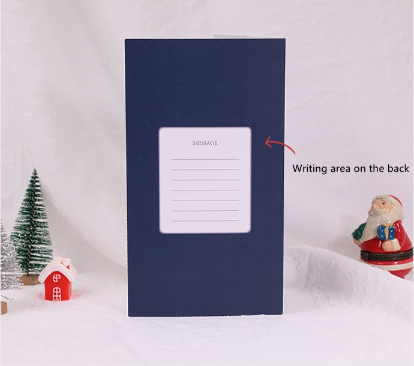 A festive sparkling Christmas card!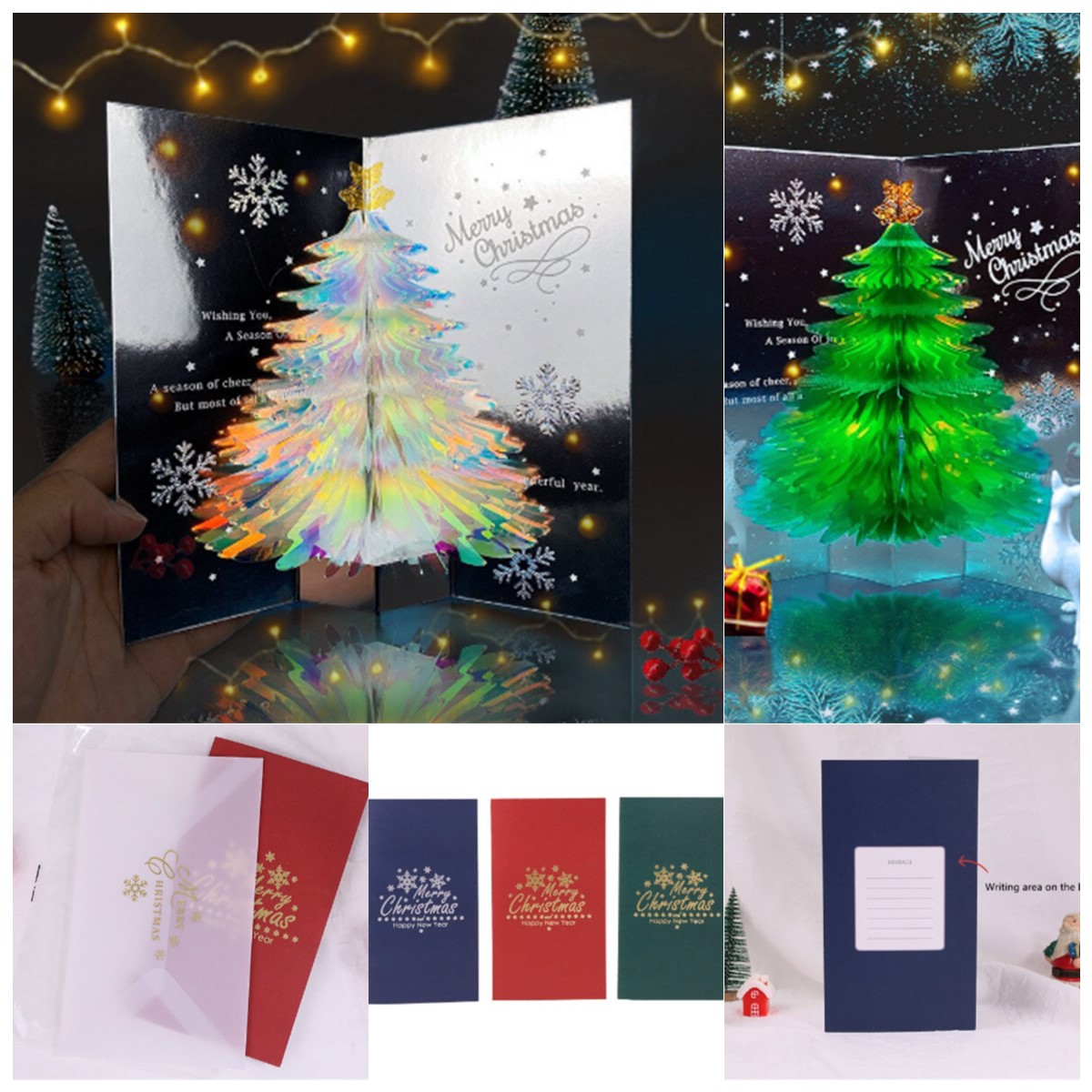 About the product
Size: 22×19.5 cm/8.66*7.68in, folded to 11×19.5 cm/4.33*7.68in.
Includes transparent cover and matching envelope, packed in cellophane bag.