Steal the spotlight anywhere with these trendy slightly out of place pens. You don't need to say how you feel, your pen will do the work to tell others which mood you are in.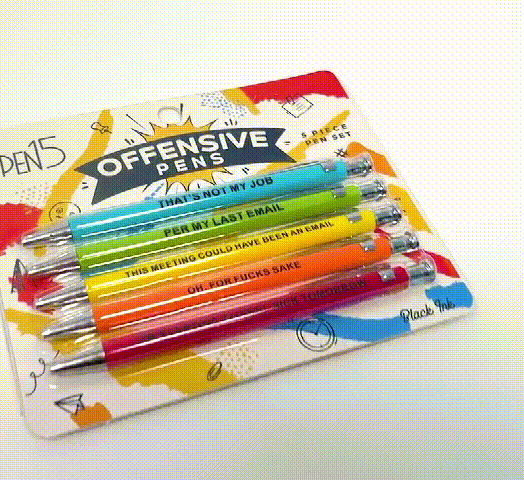 5 pens with that clicking thing that will annoy your co-workers if you won't stop pressing it.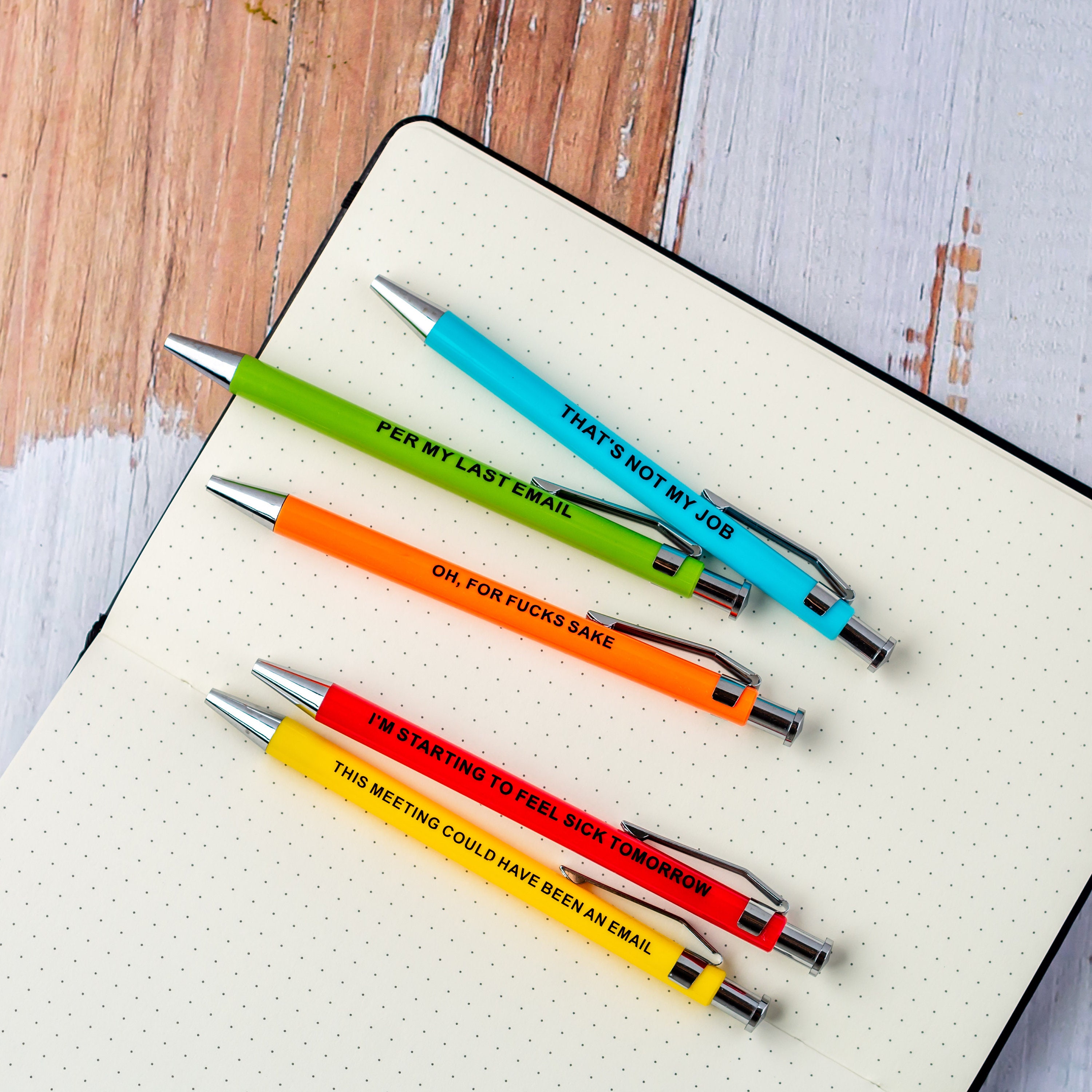 FEATURES
【Colorful Appearance】There are five different colored ballpoint pens representing the five days of the week, each with a colored look and mood phrase for the day. An elegant writing instrument designed for fashion-forward people.
【Smooth Writing】Durable click action pen, black ink is fast dry, will not smear and cause smudge, stable metal clip, easy to carry.
【Perfect Gift】There is nothing better than fun phrases on pen. You might get some laughs when you interact with people or lend someone a pen. Perfect for office mates, bachelorette parties, birthdays, co-workers, team gifts, spreading a relaxed vibe to friends.
Offensive Pen Set
That's Not My Job
Per My Last Email
I'm Starting To Feel Sick Tomorrow
This Meeting Could Have Been An Email
Oh, For F*cks Sake
Demotivational Pen Set
YOUCANBE REPLACED
IT WILL PROBABLY GET WORSE
EAILUREISALWAYS AN OPTION
YOU'RE GOING TO FUCK IT UP AT SOME POINT
DREAM BIG.THEN SETTLE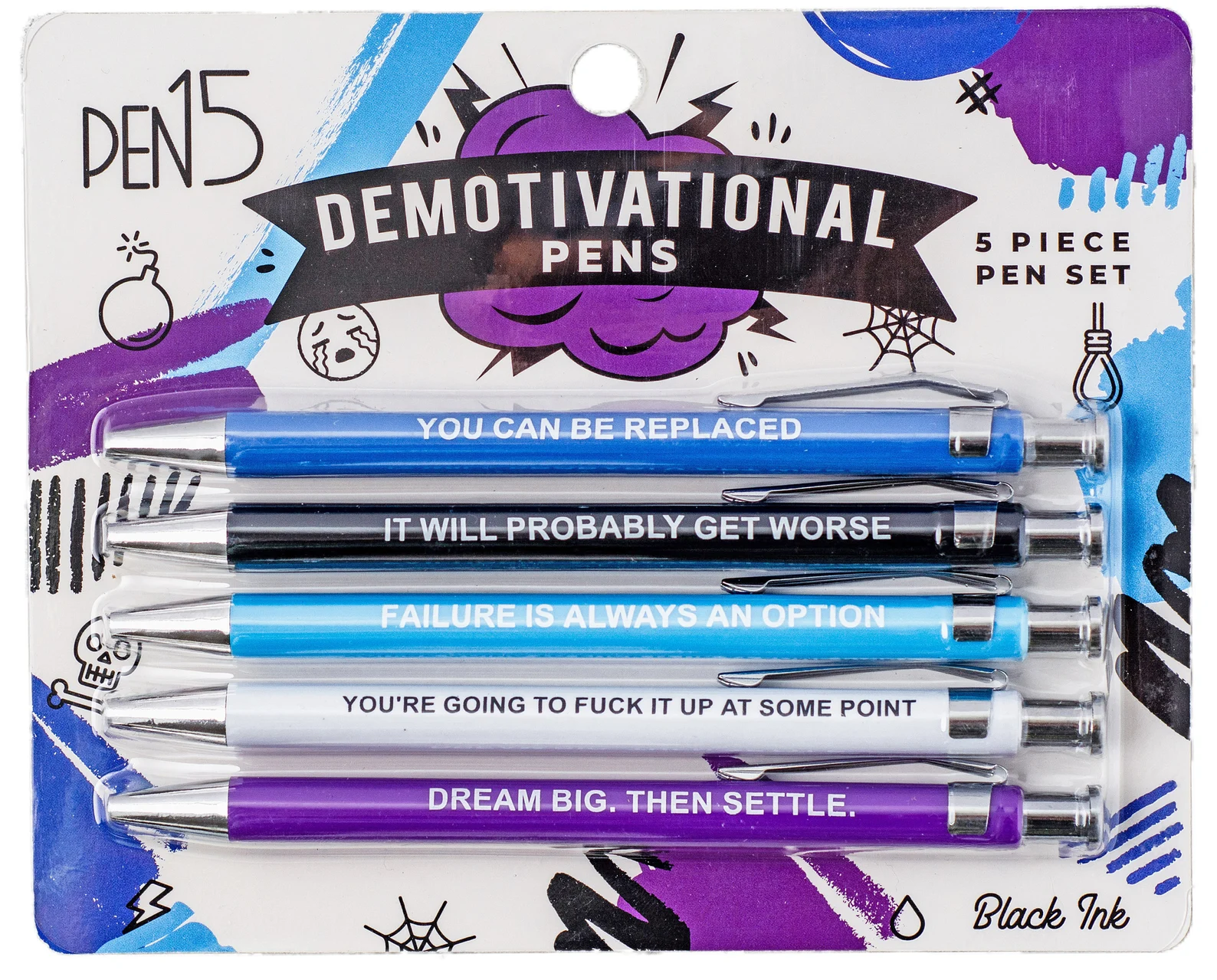 Specification:
Pen Type: Click-function
Engraving: Blunt and sarcastic messages
Set Includes: 5 pens
Reusable:Ink cartridges can be replaced.
Black Ink, 0.5mm
Length:5.5 inches