😀Children are the future of the family!
With over 200+ cards of animals, food, fruits, and more, this fun, educational device expands your little one's vocabulary and keeps them engaged.
Using this product can improve children's various abilities and help them grow faster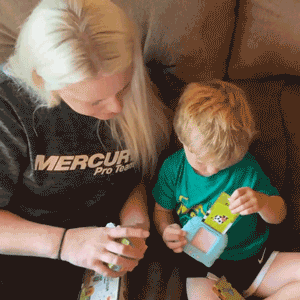 Feature
Promotes Development & Advanced Learning
This interactive toy creates the link between words, objects and sounds - allowing them to pair them together in their head, and improving pronunciation and vocabulary.
With just a few hours a week, this device gradually enhances your child's cognitive ability, exercises hearing and builds their vocabulary.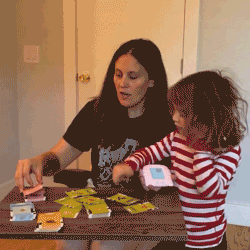 Reduces Risk Of Speech Disorders
Learning how to communicate and proper language skills at an early age reduces the risk of speech disorders such as stuttering, apraxia, and dysarthria.
The PocketSpeech was designed for your child's success by providing endless joy while learning new words and expanding their imagination.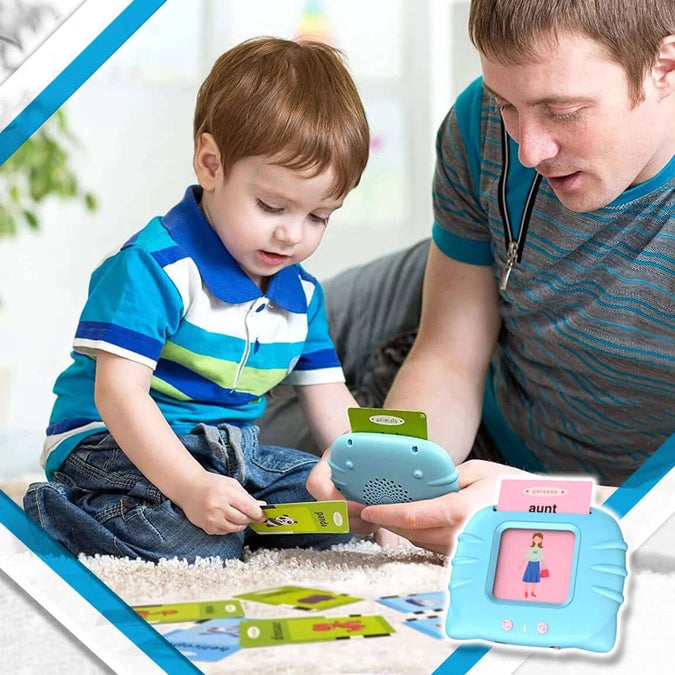 How to use
Insert the card into the device
Device will clearly pronounce the word and sound
Press the repeat button to repeat the pronunciation and sound effect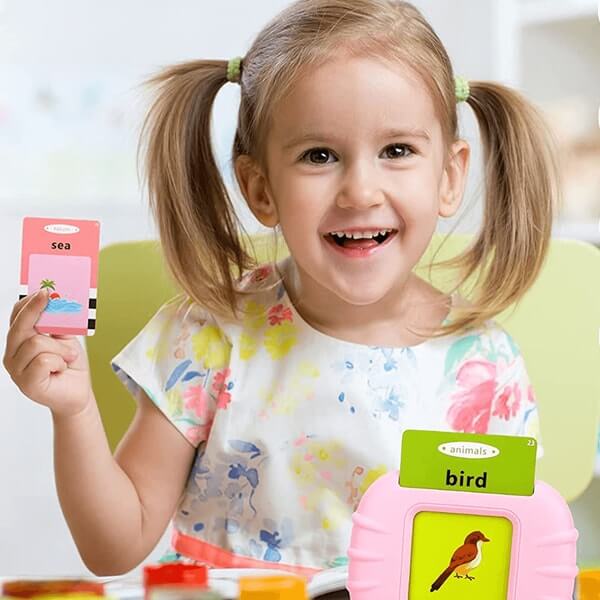 Specification
Material: Plastic
Package size: 178*96.4*47mm
Package Include
1*Audible Flashcards machine
112*cards