Just enjoy the fun of watching squirrels trying to get past the baffle!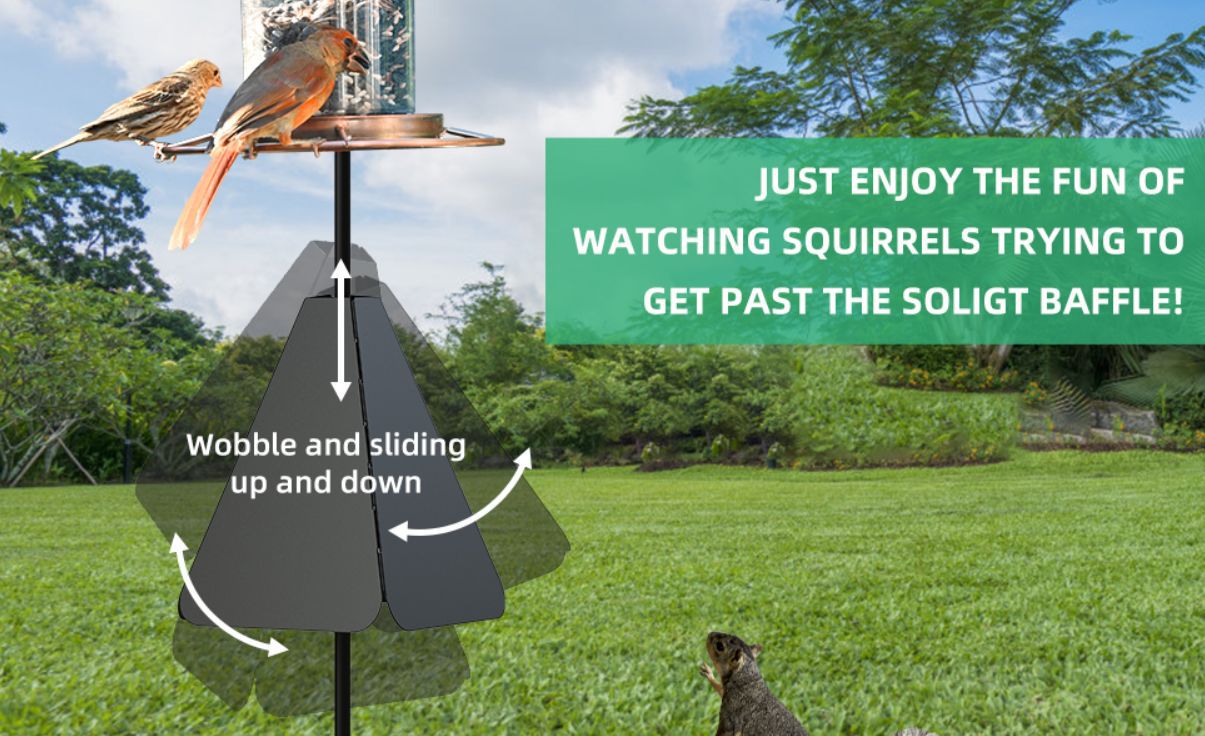 Effective Dual Defense Squirrels Design
Ingenious wobble design with built-in springs provides extra sliding up and down protection. Baffles from side to side and floats up and down at the same time, extraordinary squirrels guard effect.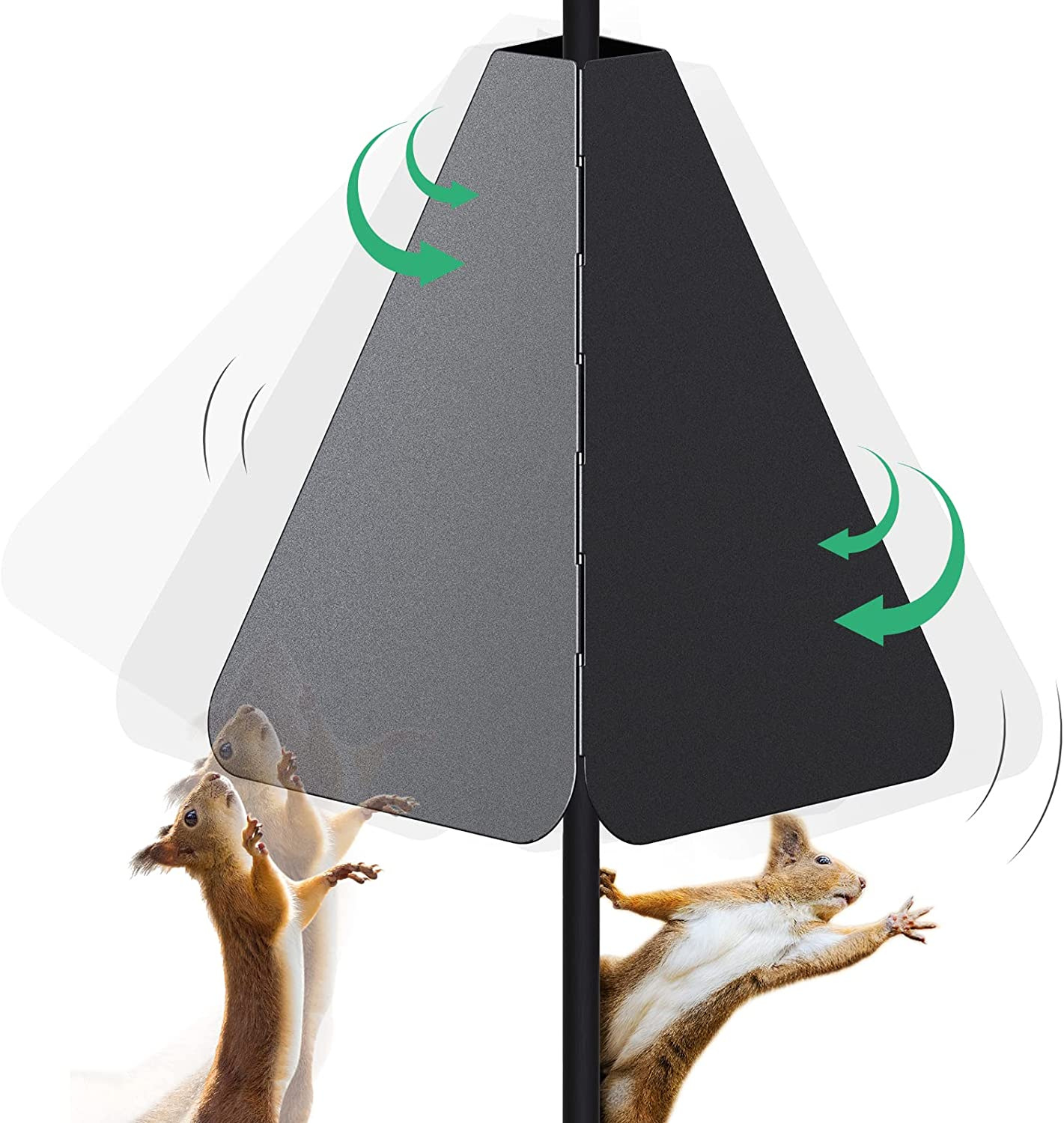 Durable Galvanized Steel Protective Shield
Quality rust-proof & chew-proof material for outside has great performance even in unfavorable weather, a useful tool for deterring squirrels from entering bird feeders from any direction.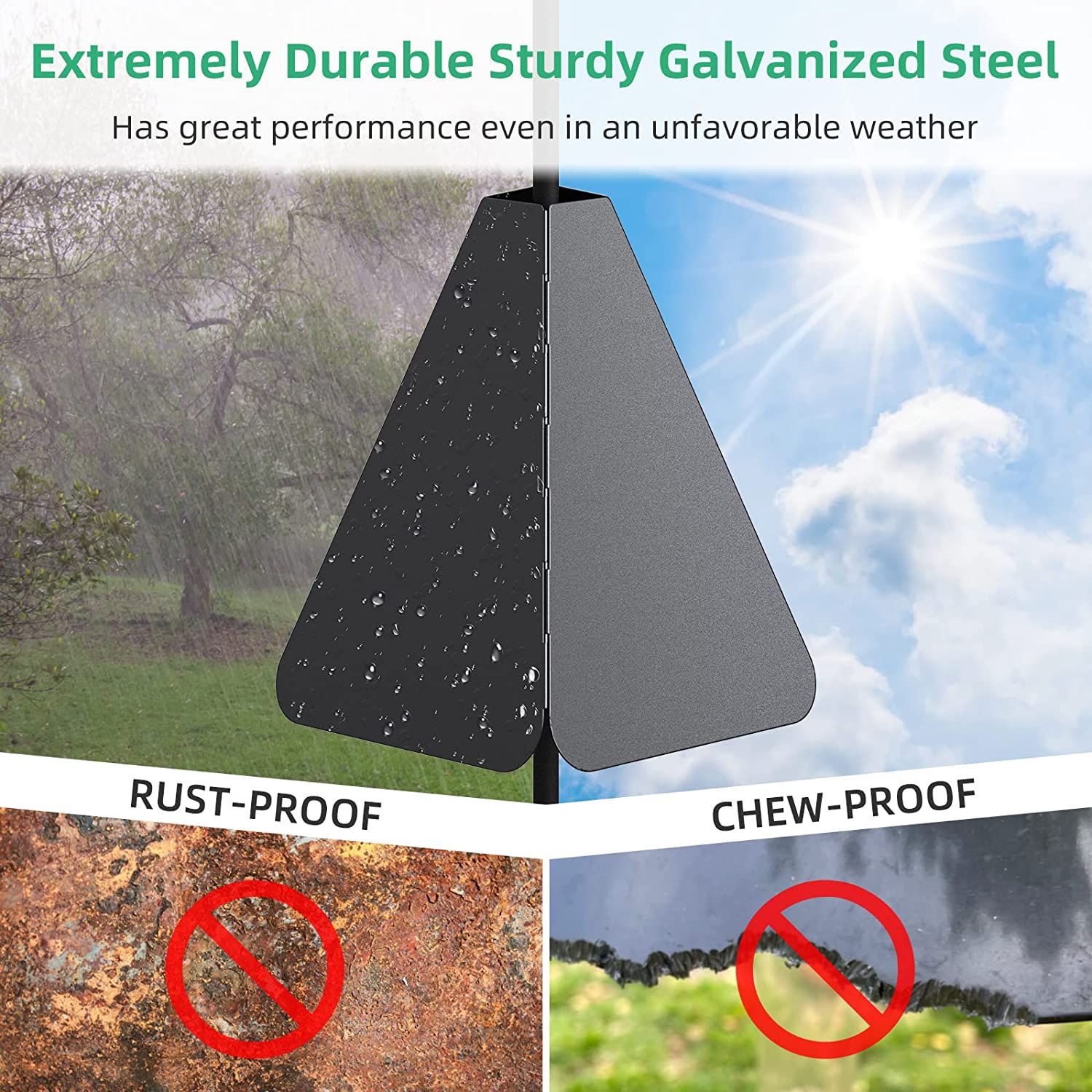 Slippery No Grip Surface
Tilting Squirrel resistant baffle with a sleek surface wraps around the pole, squirrels can not grab onto it or climb past it, great for protecting your bird food from squirrels robbery.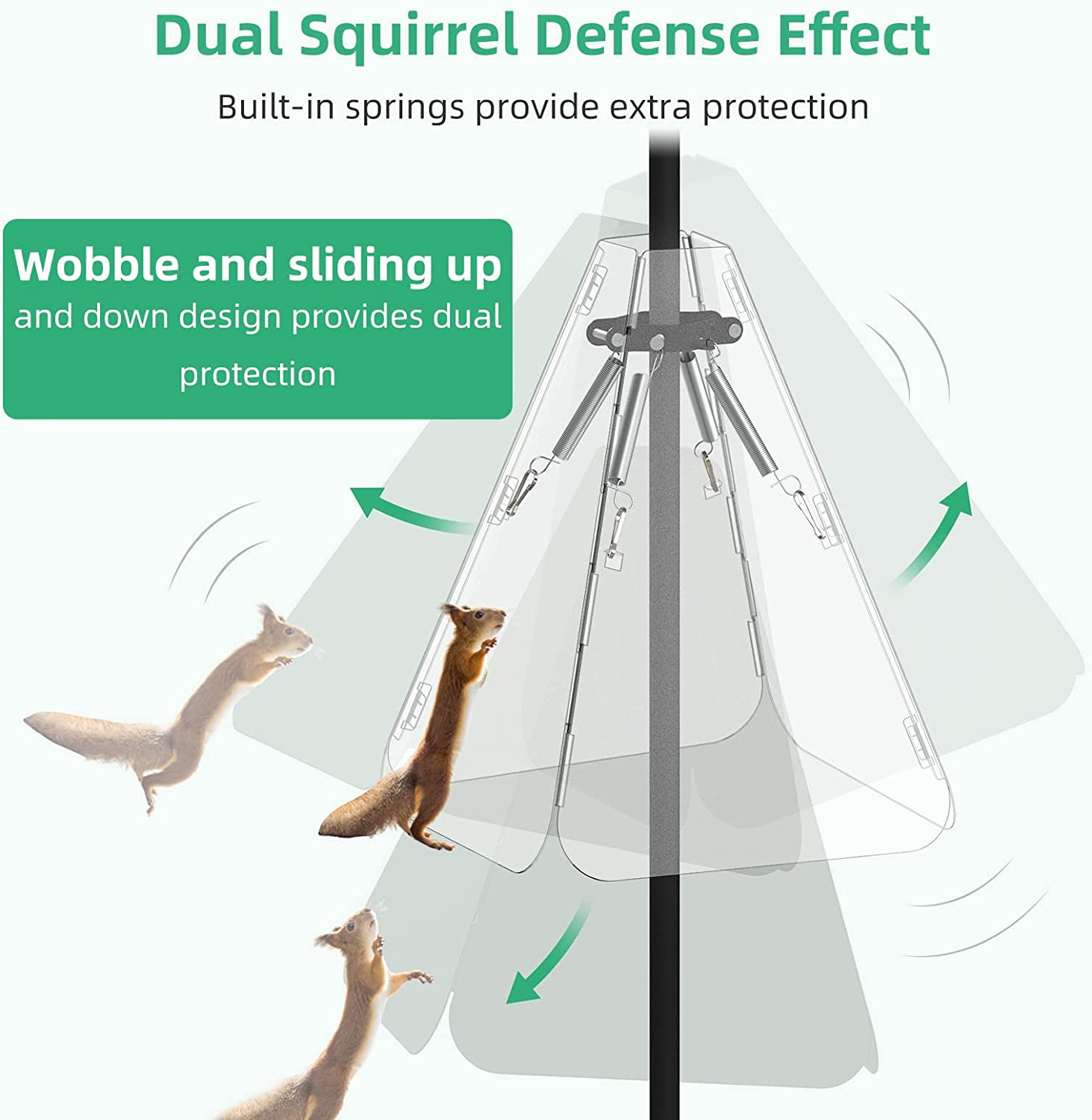 Most Flexible Clamp
The most flexible pole clamp is suitable for most of the pole and the shepherd's hook, which can be fixed on the pole firmly, comes with all accessories you need, and no additional tools are required.
Installation suggestion
Keep pole 10ft horizontally away from trees or any other structure that squirrels can climb up and leap from
Baffle at least 5ft high from the ground
Keep squirrel baffle at least 1-2ft under the feeder