Dress up your home for winter with these adorable bees!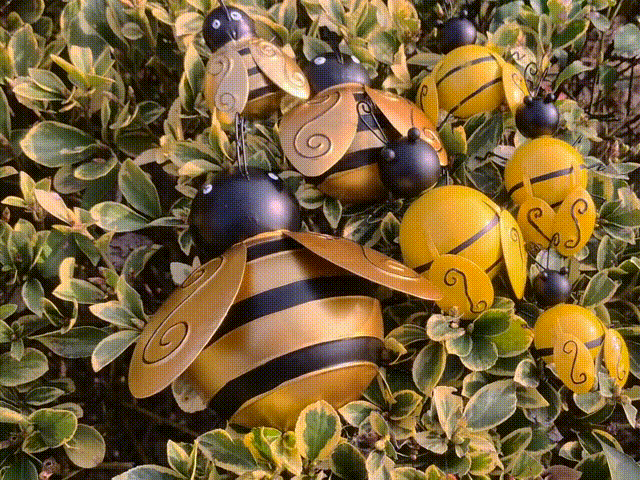 🐝🌸
Garden Decoration
--
Adorn your greenhouse, yard, and general landscaping with these cute metal bumblebees for the garden.
They add a stylish lawn accent for any time of the year and you use them inside.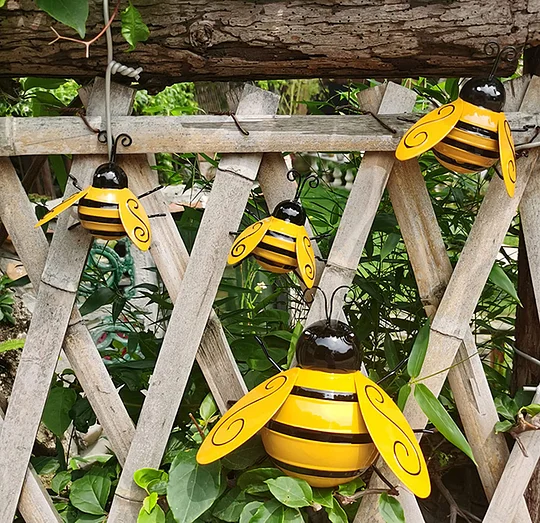 🐝🌸
Nature Inspired Decoration
--These metal garden decorations can be hung on fences and posts throughout the yard throughout the yard or placed on the lawn.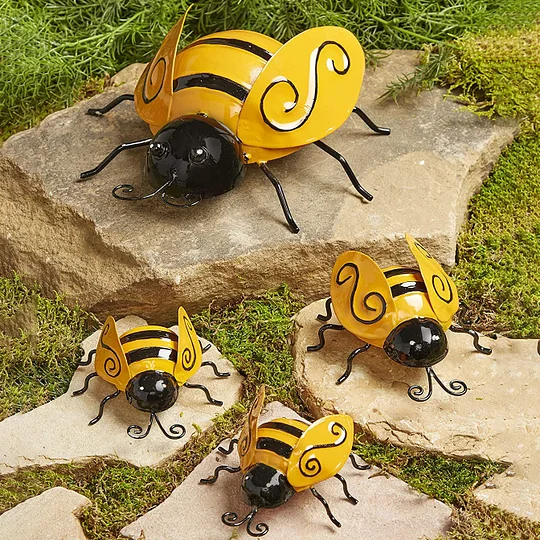 🐝🌸
Metal Bee Wall Art
--Because these metal bumble bee ornaments are so stylish and have a versatile design scheme, you can use them inside the home too. Place them through the home for an outdoors vibe.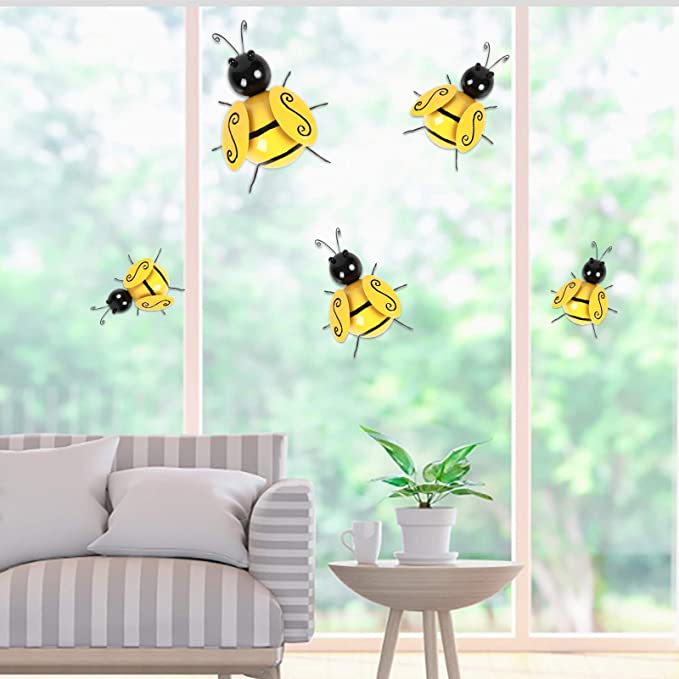 🐝🌸Cute Gift--Place these cute little metal garden critters around your own gardening areas and fences or give them as a planting season gift for the home gardener with a green thumb.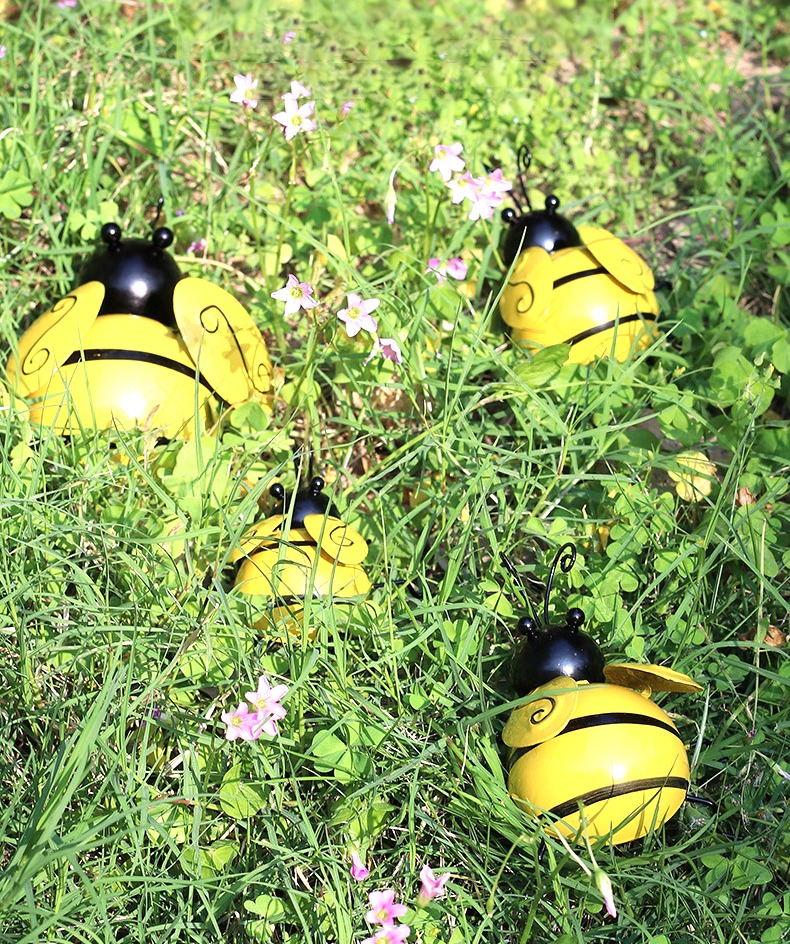 Size:
Contains 3 different sizes of bees-S (3.15"x3.54") M(4.33"x5.51") L(7.08"x7.48") Suitable for decoration in most places.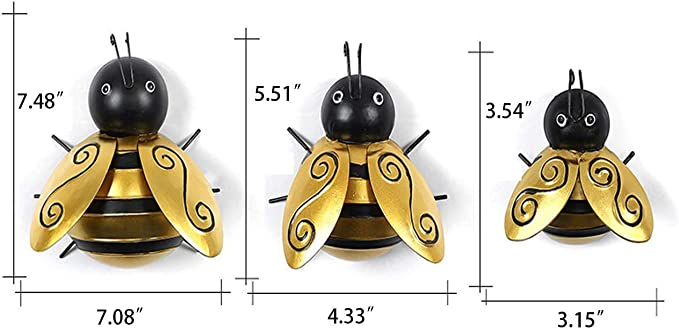 *Only SETB is yellow, the rest are gold.*