Playing is the nature of kids , with playing the magnetic toys could deeply catch your kids eyes and interesting in the process of playing and learning the skills of science.🥰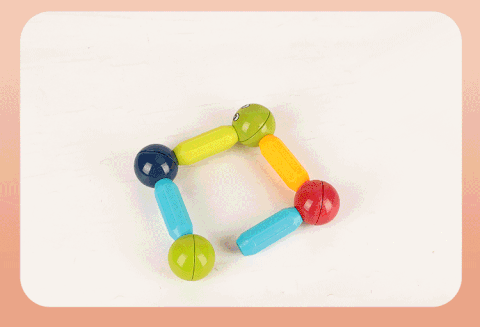 Feature
Limitless Possibilities for Countless of Models
Educational Magnet Building Sticks & Balls Kit gives your children the experience they deserve – with different shapes, your child can choose between curved & straight shapes in different lengths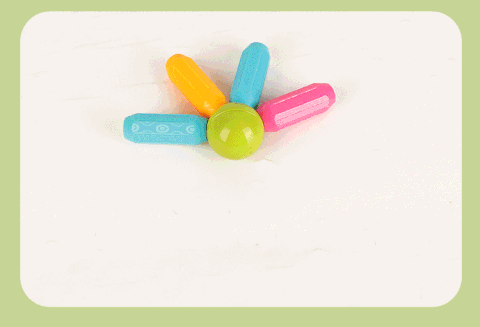 Develops Creativity & Confidence
Use high quality magnets – Feel the joy of seeing your kid successfully assemble a model.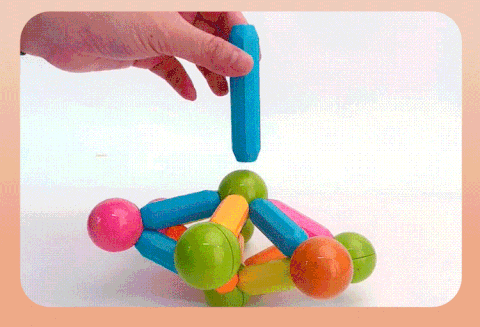 Enjoy Family Quality Time & Learn Together
With Sticks and Balls Magnets Set, your children and you can bond for hours and experience together with the joy of turning your imagination into reality.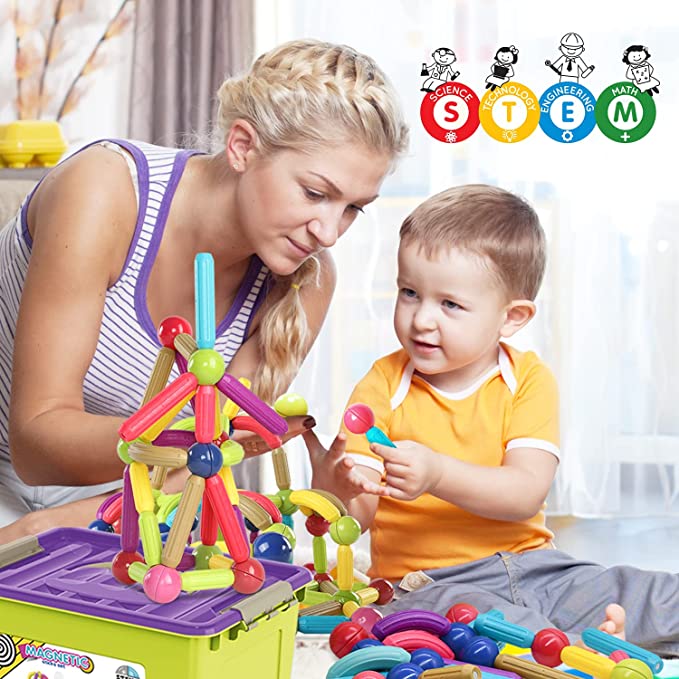 A Gift That Every Child Will Cherish
Astounding Pastel colors, shapes & models that mesmerize and everyone loves. With children-friendly rounds edges, your children. Quality durable materials that will withstand countless hours of playing.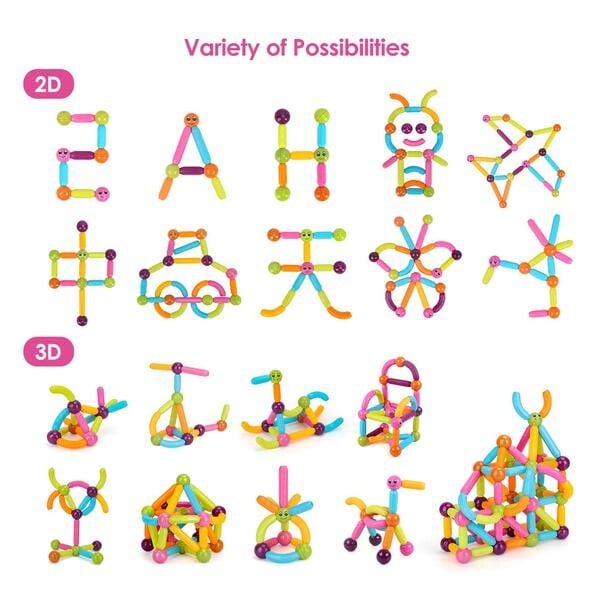 Specifications
Age Range: Age Range: above 3 years old children
Size: 2*5.3cm/2*8.8cm/3.5*3.5cm/2*7.5cm
Weight( with packaging ):200g / 350g / 480g / 710g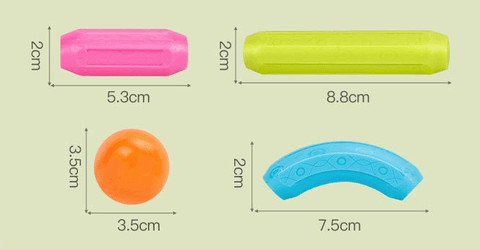 Package:
1 * Magnetic Building Blocks Set
1 * Storage Box