Butterflies are loyal to lovers and have only one partner in their life. They are one of the faithful representatives of the insect world.
Butterflies are regarded as auspicious symbols.
✔How do we make them? - Carefully mechanical engraved from premium multi-layer boxwood with forest scene, the art sculpture boasts a unique look, fine in details and safe without burrs.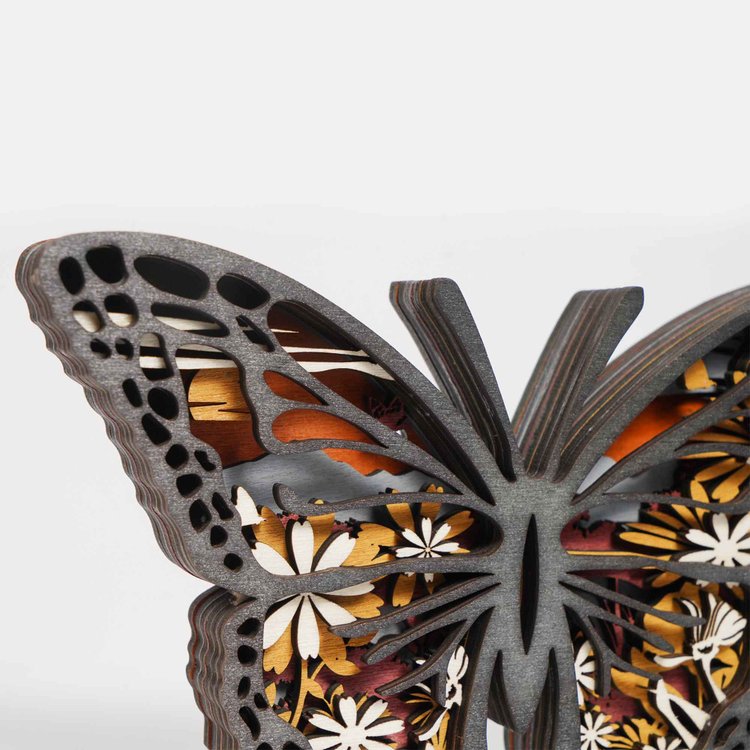 ✔Where will you place them? - These charming animal wooden crafts add a natural forest accent to your personal space. They feature a beautiful, hollowed out hardwood front. Our vivid wooden animal figurines are perfect decoration for shelves, cabinets, tables and fireplaces, etc.
✔The design that we conceived - From plane to three-dimensional, from contour to details, the high-spiritual ornament will integrate into any home, office, shop and bar decorations and lights up people's life.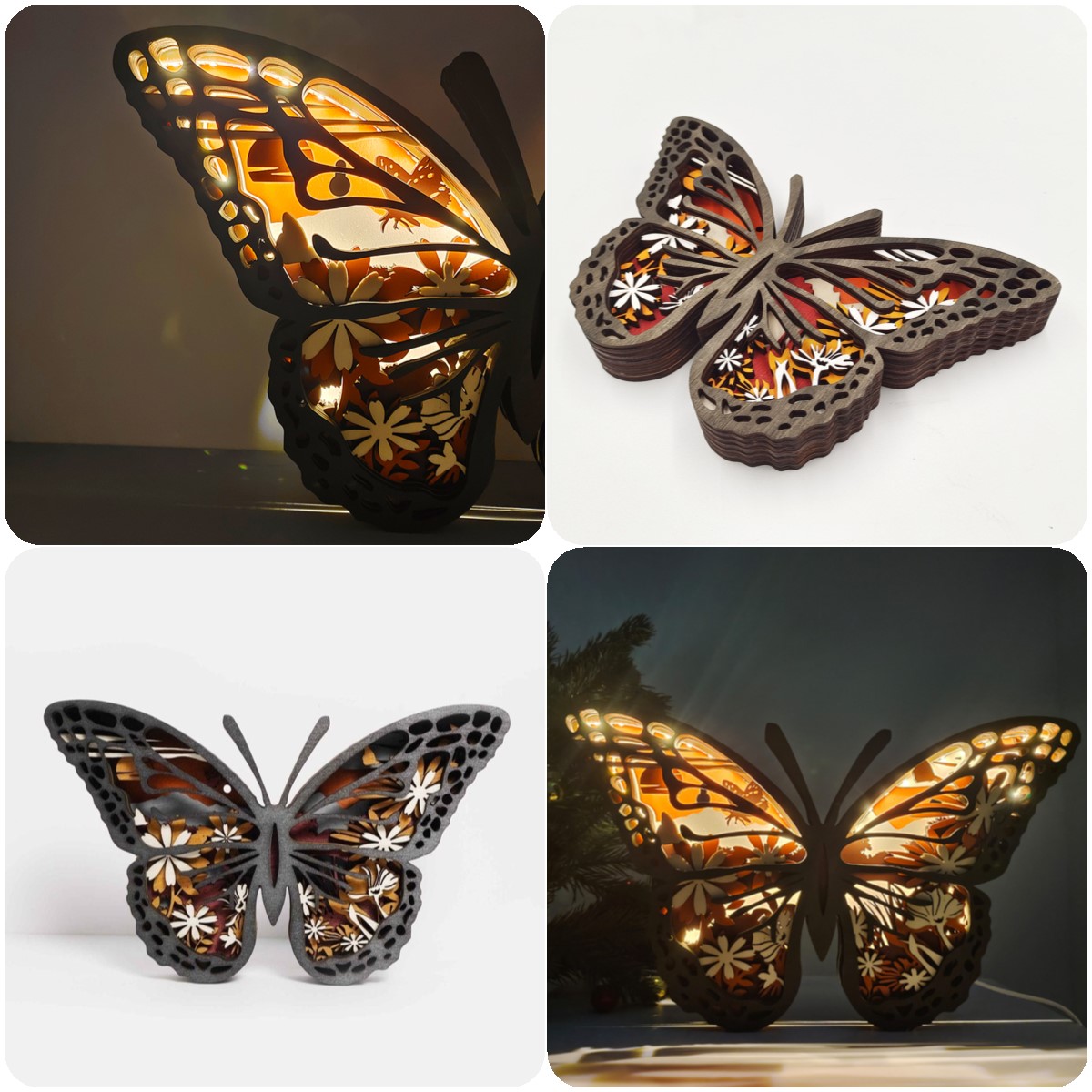 ✔Exquisite Decor Gift - Add it to an existing placements and create your own distinctive forest animal family.You will love our forest animal collection. It is a perfect gift for family, friends, animal lovers for anniversaries, birthdays and housewarming. This Monarch butterfly Carving Handcraft is a nice home decor item for living rooms, bedrooms, or as a delicate decoration displayed in shops and bars.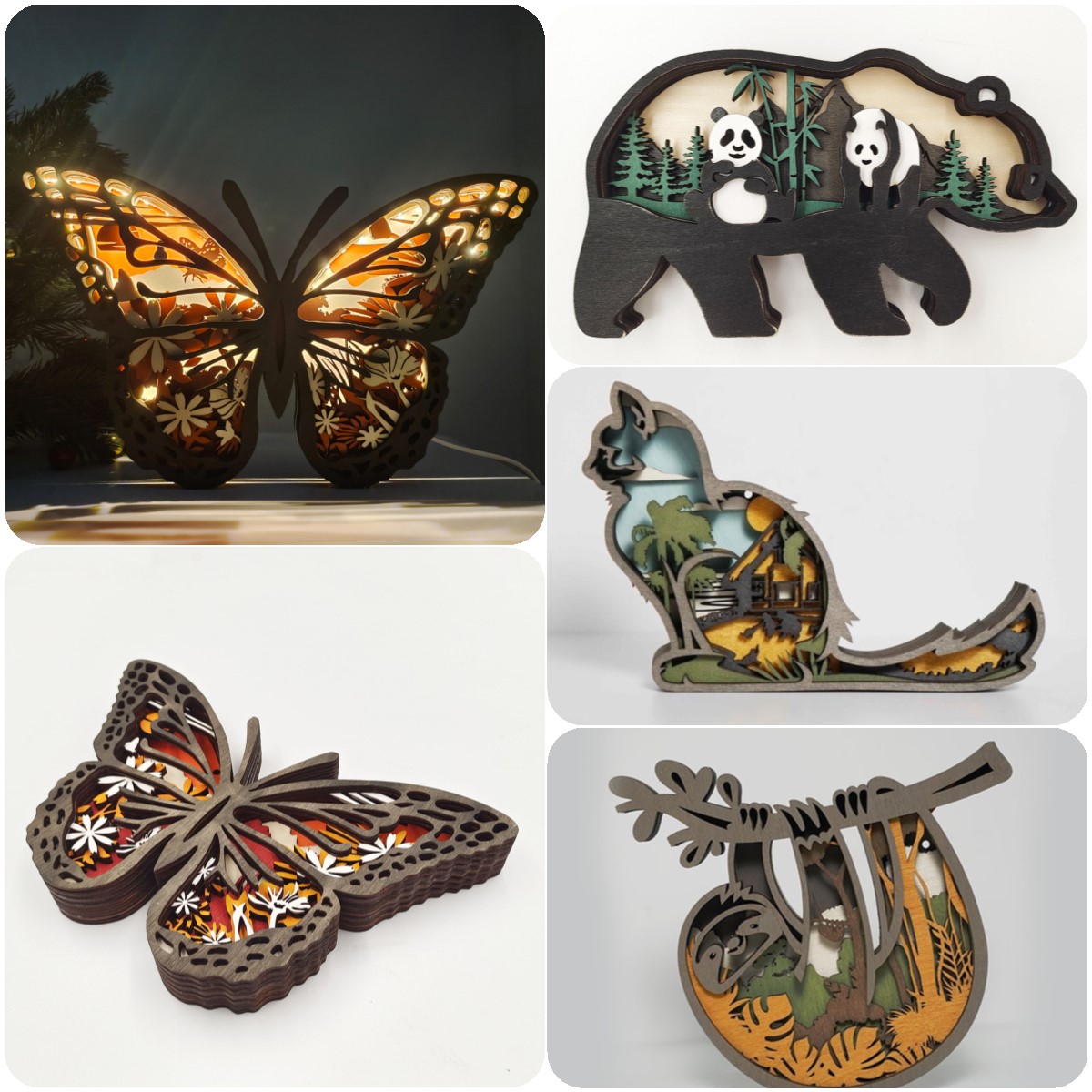 About the item:
This product has four animal styles (butterfly, sloth, cat and panda). Each animal has the option of electing or not with led light. The size of each animal is different, as shown in the picture.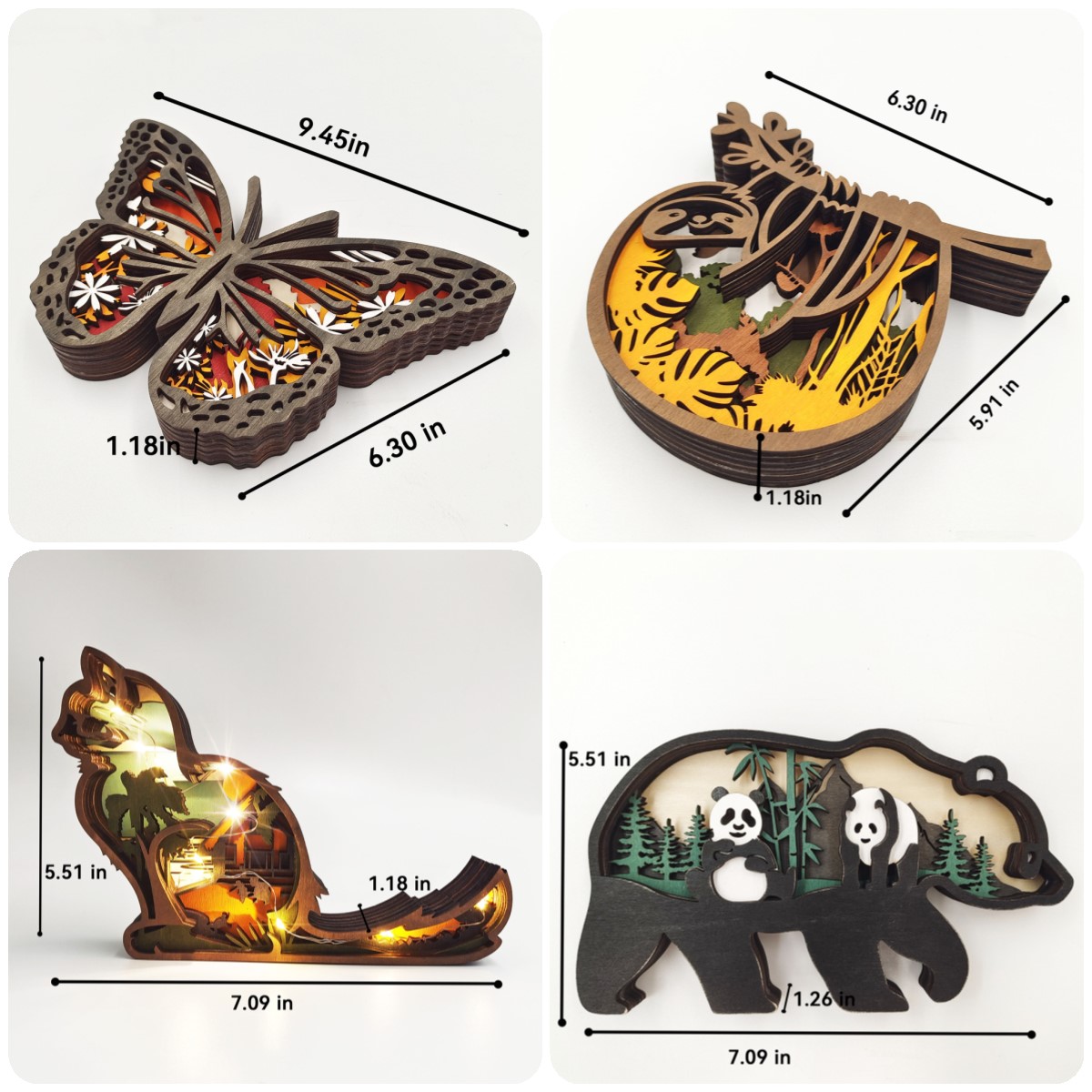 F&Q
What kind of wood is used in the product?
-We use White Oak for most products
Does the product come with light installed?
-Our lighted products are all installed with lights. The normal lighted models are switched on the back of the product, into the button battery will be bright.
Note:The end result may be slightly different from pictures, because the sculpture is carved and painted by hand, and it is impossible to obtain an identical pieces. But this is the beauty of the sculptures made by hand. Each piece is unique.