This gorgeous window hangings is a beautiful decor for your home.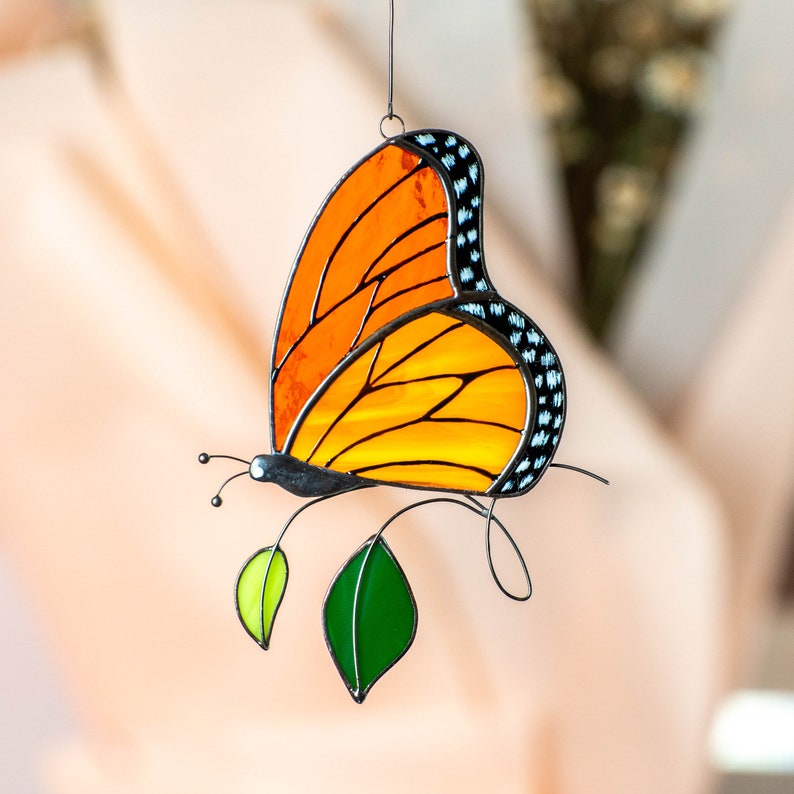 We tried to make it looks like real. Feel warmth, freedom and beauty placing this butterfly somewhere in yoru home!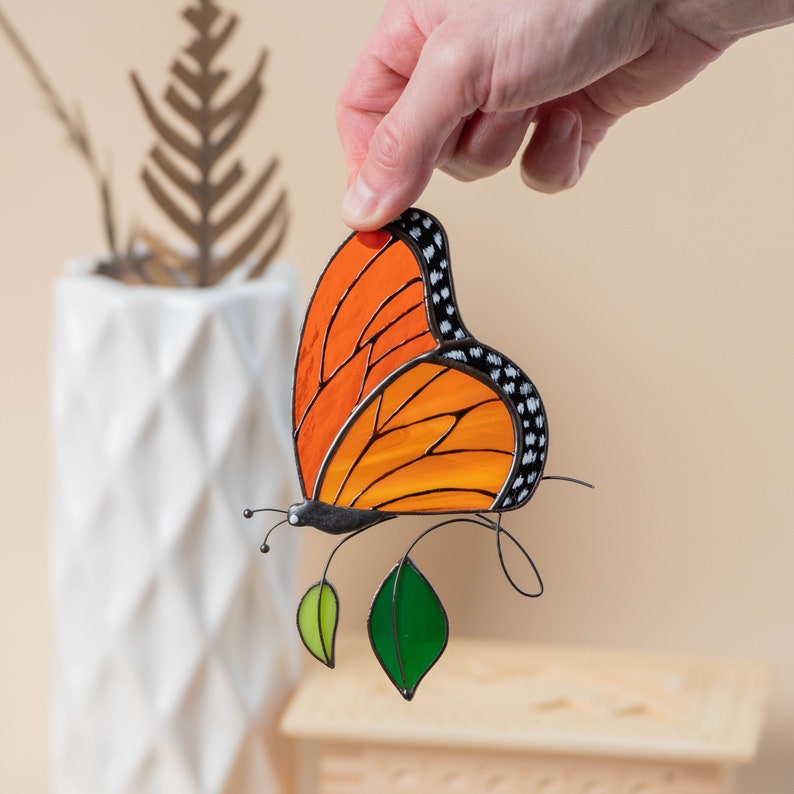 High-Quality Materials
It is made of high quality Epoxy process. Using advanced dyeing technology to make the painted butterfly look lifelike, it is a great decorative pendant.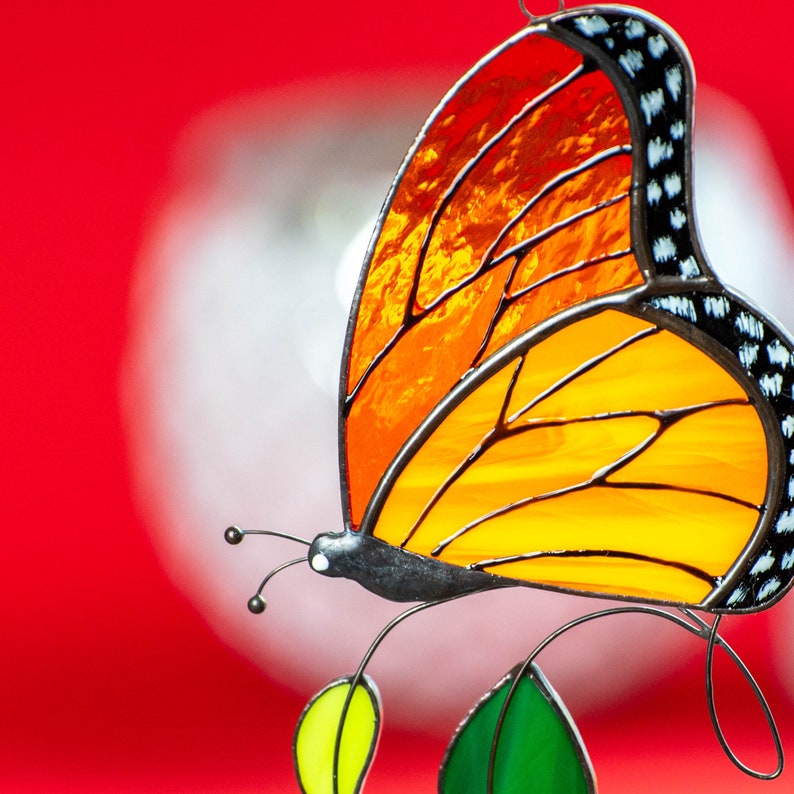 Easy-To-Hang
You don't have to drill a hole into the wall or window frame. the big suction cup hook can stick on the glass safely.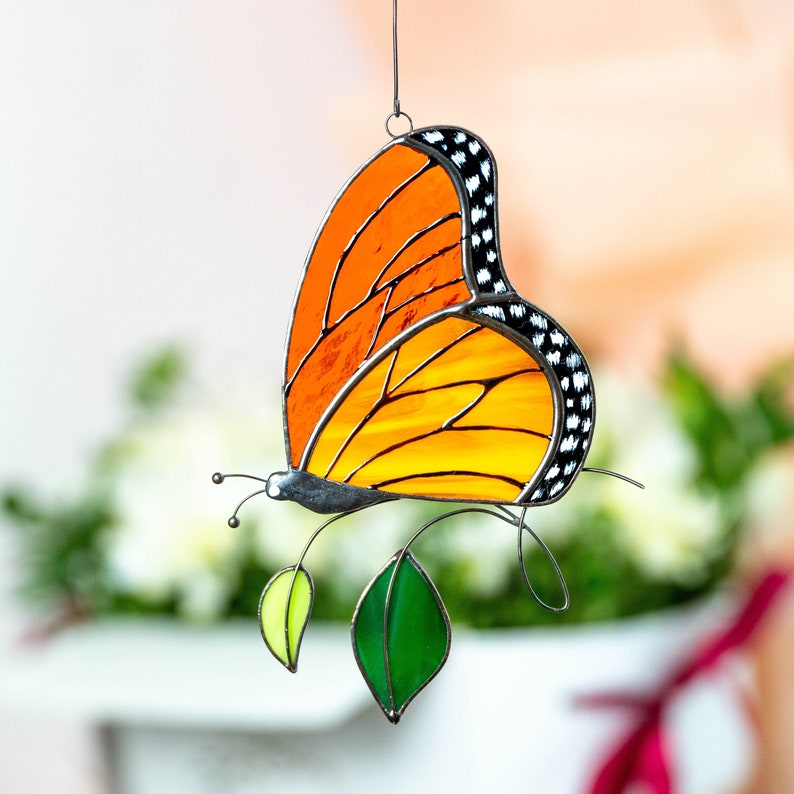 Why to buy ❓Mothers Day gift, nana gift .
BOX CONTENTS
Butterfly Stained Window Hangings
Suction cup hanger
Highlights
Handmade
Materials:Metal and Epoxy process
Height: 6 inches
Width: 4.25 inches