🥰Magnetic Dry Erase Calendar & Memo Set
The acrylic fridge magnetic calendar is a product designed for you to plan your daily life. The right size panels save you space and organize your and your family's daily life with chic planning boards.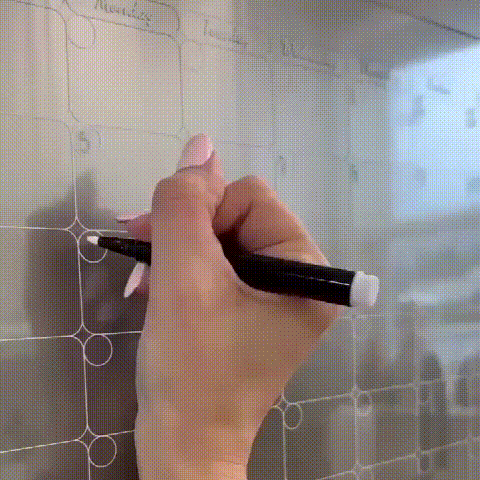 ✏️Ultra Clear Marker & Easy Erase
This calendar set includes 4 markers with smooth, clear writing and quick-drying ink that resists fading and smudging. Markers are easy to erase. Just wipe it off with a chalkboard eraser to use it again.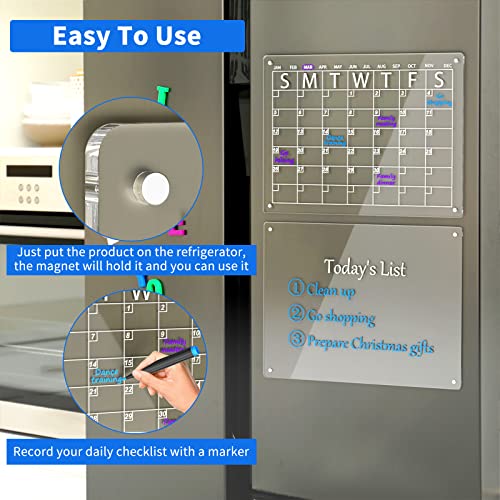 🌈Strong Magnet Design
The Magnetic Fridge Calendar Set uses 4 strong magnets, which can be firmly attached to the refrigerator or various metal surfaces. It takes up no space and can be easily removed, very convenient and practical.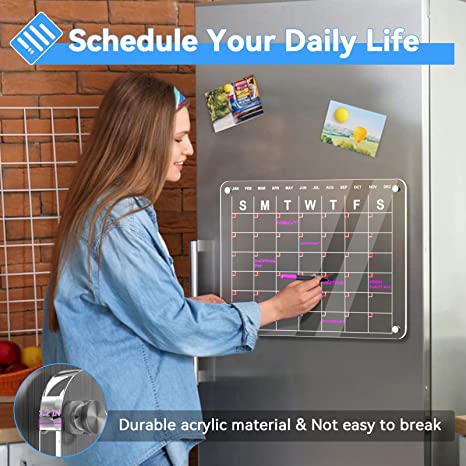 📅Clear Acrylic Premium Material
The Magnetic Fridge Calendar is made of acrylic high-quality material, which is durable and easy to clean. The acrylic panel will not obscure the appearance of the refrigerator, nor will it scratch or damage the refrigerator.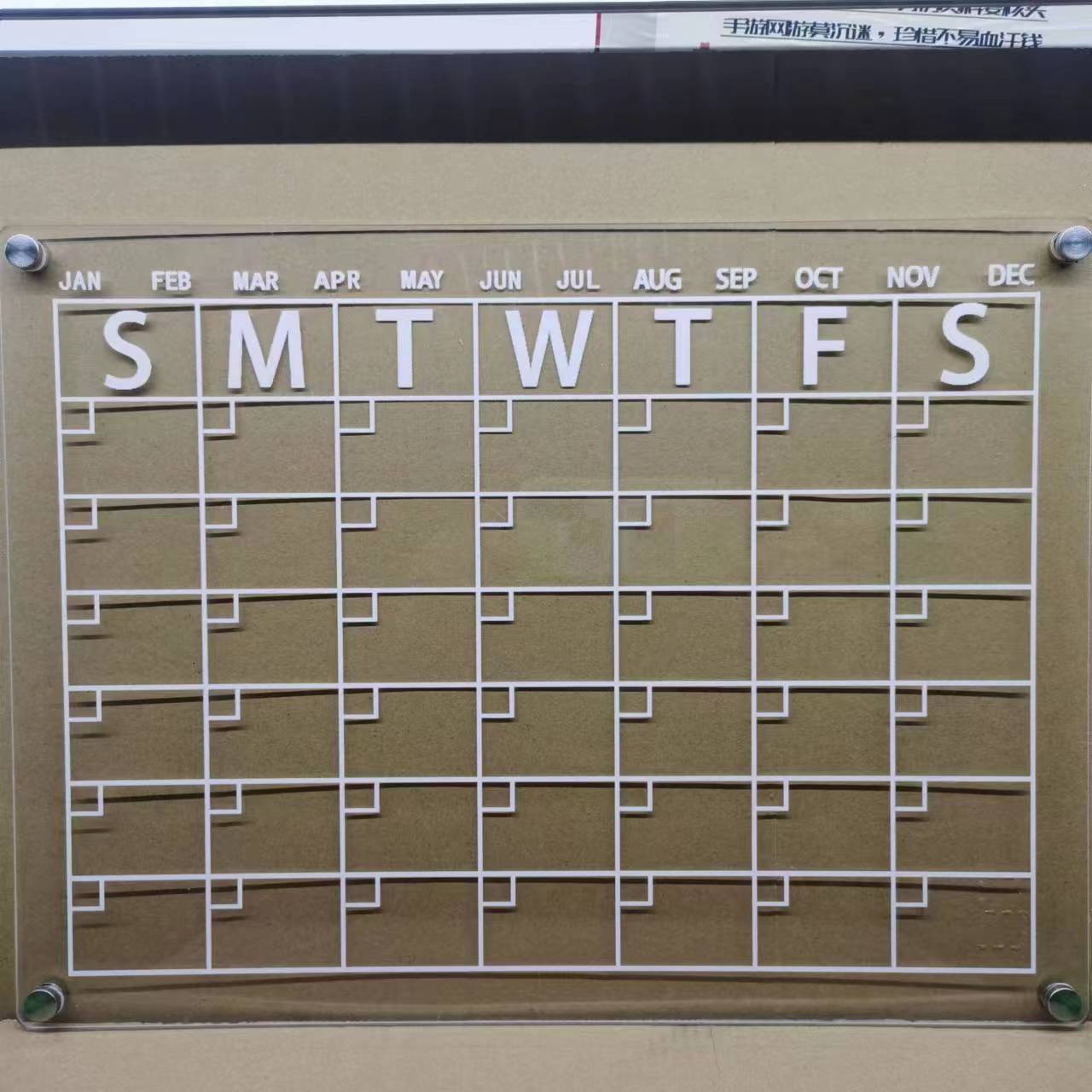 📑Perfectly Plan Your Daily Life
Magnetic Refrigerator Calendar and Memo Set Keep your daily plans organized and never forgotten. You can use it to record your monthly plan or important information, perfectly arrange your wonderful life!
Specifications
Material: Acrylic
Size: 11.8*15.7*0.12 inch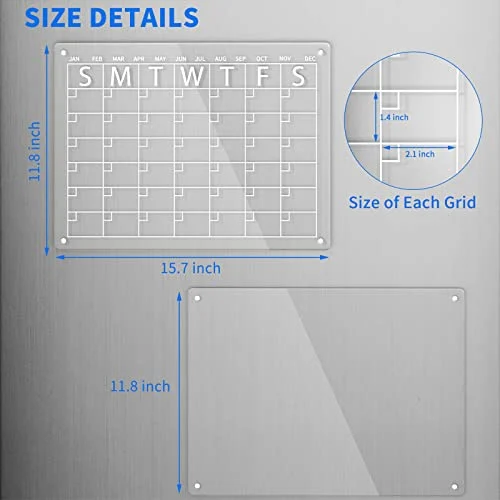 Package Include
1*Magnetic Fridge Calendar
4*Markers
1*Pen Holder
1*Eraser