✨Own something that sets you apart from the rest! This is a custom business card display stand specially designed for you!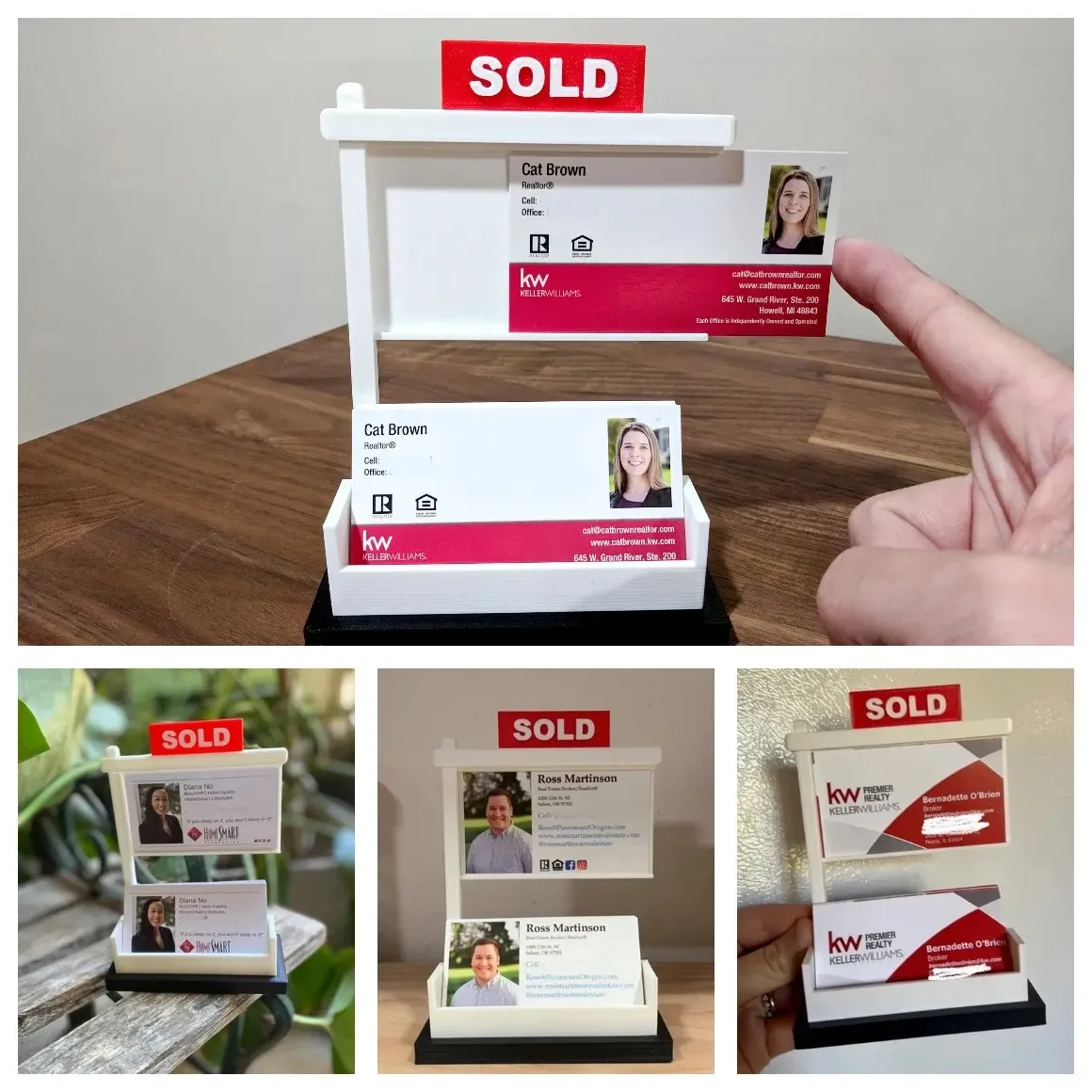 The display can hold up to 50 cards in the main display (3.5" x 2" standard-sized cards), and one additional card which slides into the sign.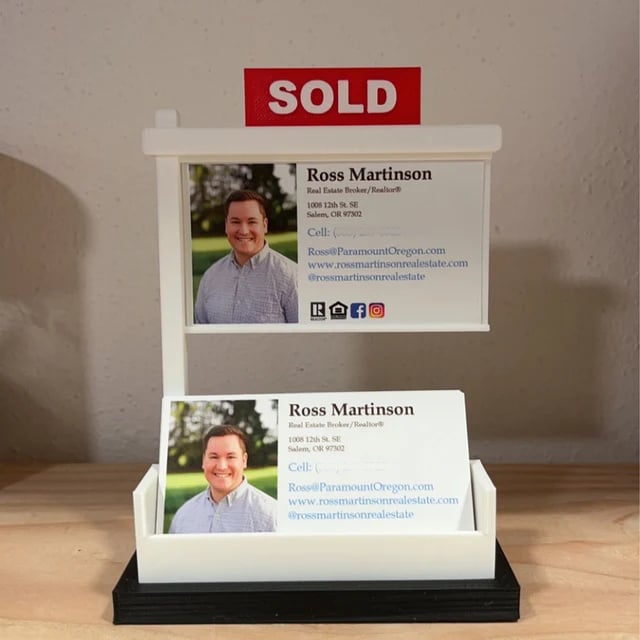 Setup and display during open houses, at your desk, or in small businesses around town. These are the perfect gift for any merchant or salesperson!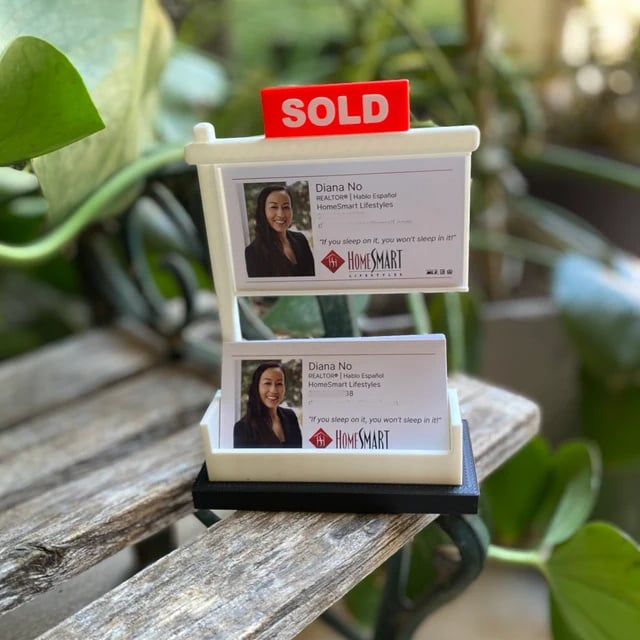 A great conversation starter and a fun way to showcase your brand at open houses, the office, or at events and on the go.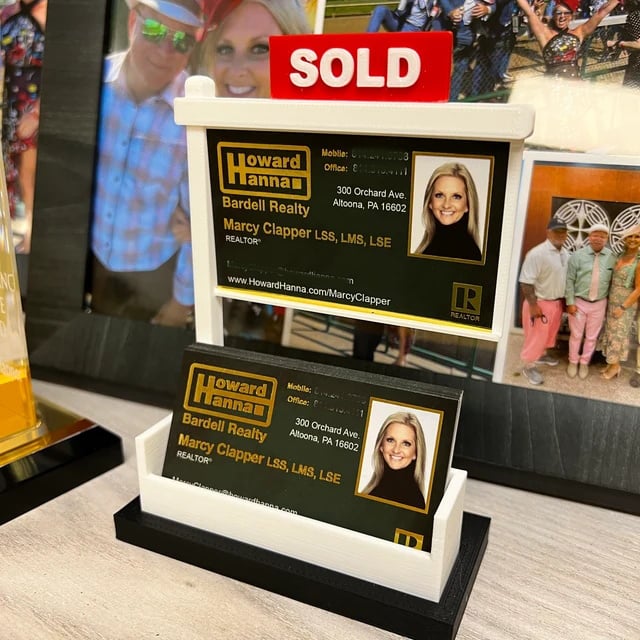 It will be sure to attract the attention of potential buyers and sellers!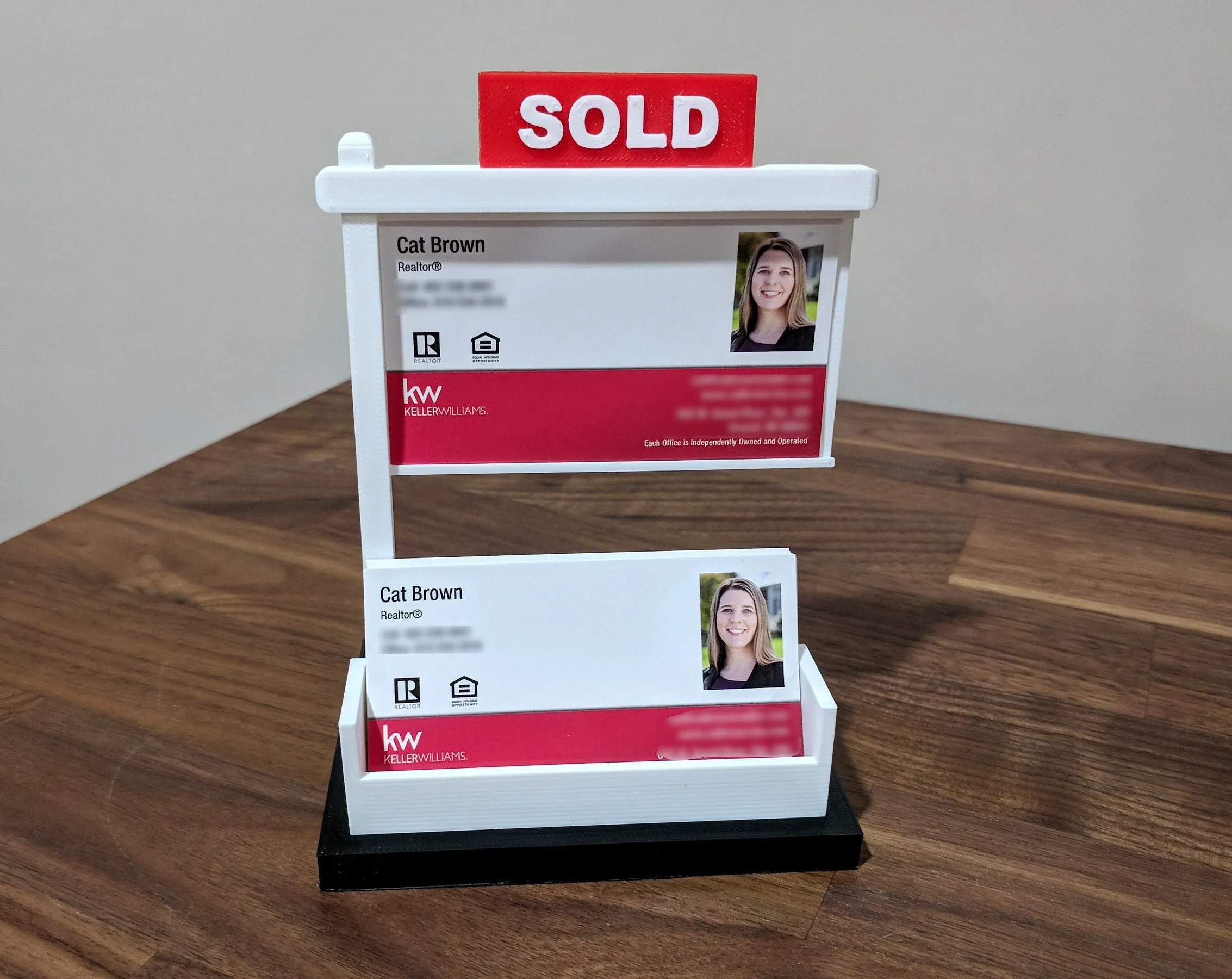 Specification:
Material: Acrylic
Weight: 120g
Capacity: 50 Standard-sized Cards
Size: 4"*6.5"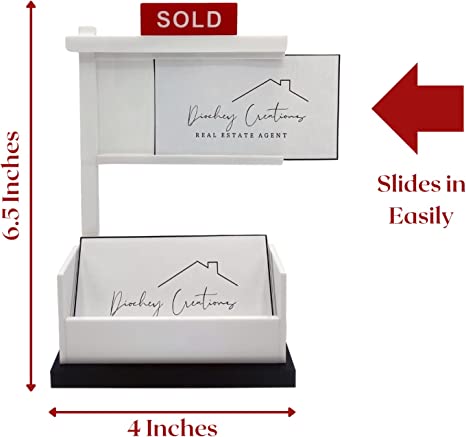 NOTE:
Business cards are not included