This welding machine is easy to use for repairing plastic bumpers, motorcycle, lawn mower and other thermoplastic plastics, and compared with welding, adhesives, epoxies, etc. The Professional Welding Machine blow them all out of the water!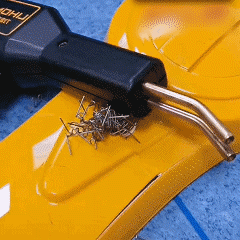 No training, you can use the staple and have done in a few minutes. The repaired kit is very sturdy as just like new.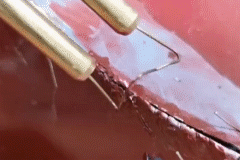 Wide Application: Restore your broken parts of car,motorcycle,bicycle,funitures,tool cabinets, or even your kids' toys!Suitable for repairing bumper, dashboard, lamp holder, plastic ring, radiator, car and motorcycle plastic device. Strong for shock and twist after repairing.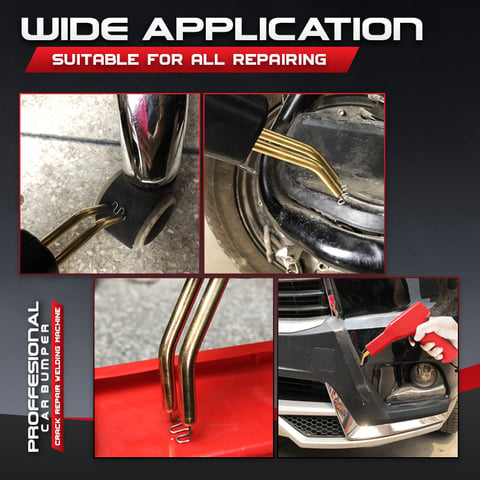 Comfortable Handle: The rubber handle has a comfortable grip and will not feel tired for a long time holding. Quick and easy operation.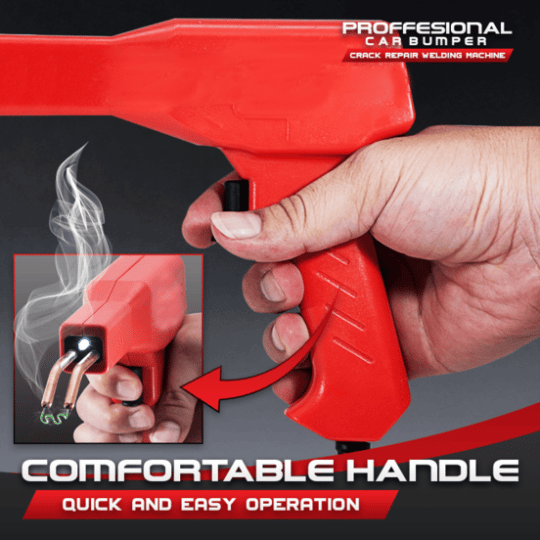 Easy to Use: Various types of nails to meet your different needs. No training required. Learn to use in seconds.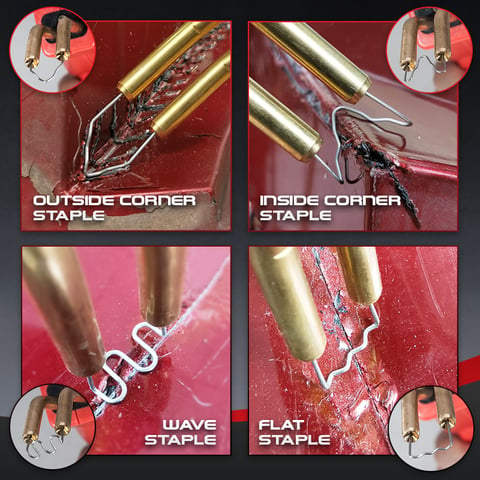 which can make the welding more stable and beautiful: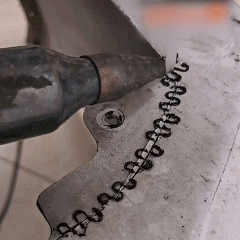 Specifications
Material: copper 、 plastic, rubber handle
Voltage: 50V
Power: 50W
Color: Red
Machine Size: 285*190*45mm