❤️ CELEBRATING 5 YEARS OF LOVE AND MARRIAGE ❤️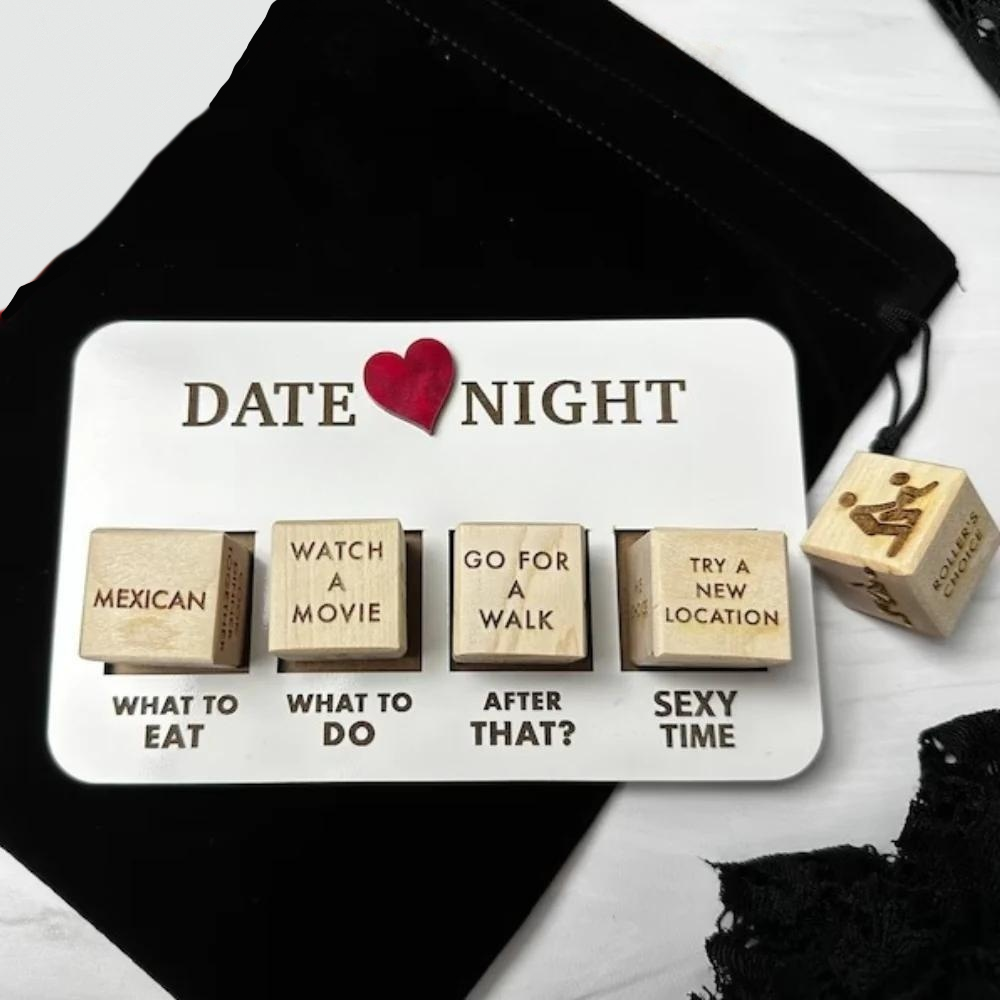 ✨ Do you get stuck trying to come up with a plan for date night? Let these fun dice decide for you!
✨ This new version includes 4 dice and a new category for Sexy Time!
✨ The set comes in black bags so you can keep everything together, ready to take out when you need to plan for your next date night.
✨ The Date Night board is "6.5 x 4".
✨ Standard Options for Dice:
EAT: Pizza, Chinese, Mexican, Roller's Choice, Go Somewhere New, Cook Dinner Together

DO: Watch a Movie, Play a Game, Learn Something New, Go Somewhere New, Roller's Choice, Partner's Choice

AFTER THAT: Get Dessert, Get Cocktails, Get Coffee, Go for a Walk, Snuggle, Give Each Other a Massage
Package Includes:
1*Date Night Dice After Dark Edition