Skull-Pineapple honors our lost loved ones, or it can just mean to piss off because you are a rebel and the king.
DETAILS
The death certificate will be signed and numbered. The sculpture will be wax sealed. Traditionally sculpted by hand. Because each skull is handmade it may vary from the one pictured. While I try to minimize the variants from piece to piece, it is a natural part of the handmade process, no two skulls will ever be the same.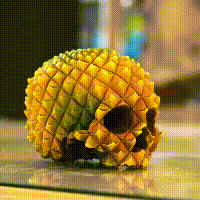 AVERAGE WEIGHT--2 lbs
We like to keep the weight close to a real human skull or a touch heavier. The average weight of a real skull is 1.5 lbs without the mandible (jaw) or 2 lbs with.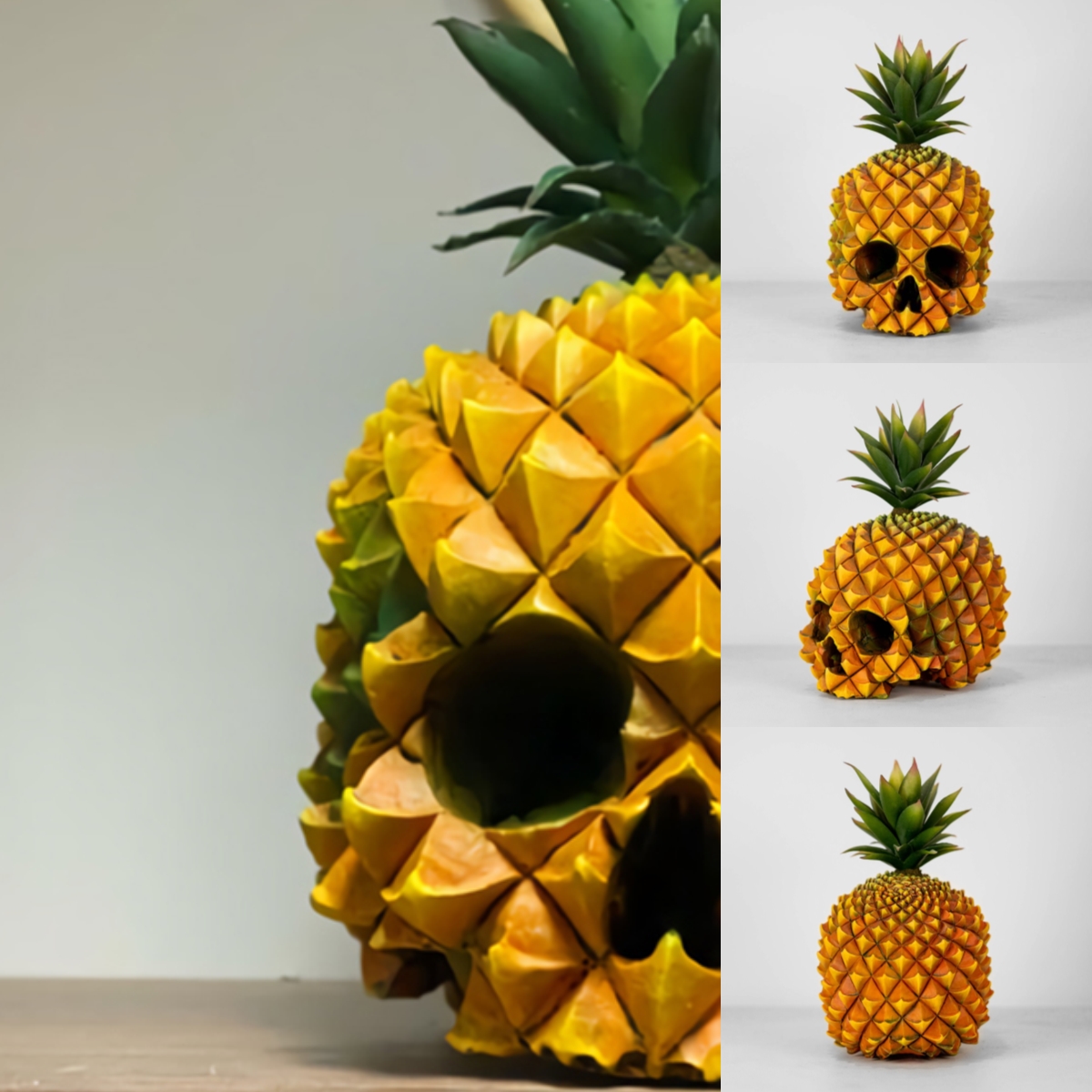 Specifications
Material: Resin, mixed media, enamel, and acrylic paint, SFX grade Liquid urethane casting Resin.
Size: Depth: 4.1inches Width:4.5inches Height: 6.3inches
Package Include
1 x Handmade Skull-Pineapple Commemorative Decor