It's never too early to start thinking about the holidays.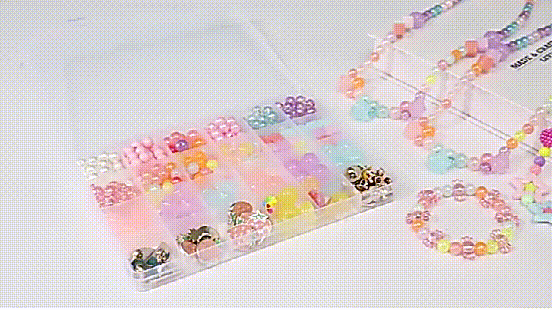 One box contains about 360/480 beads + many free accessories. Let your kids make lots of beautiful jewelry for themselves.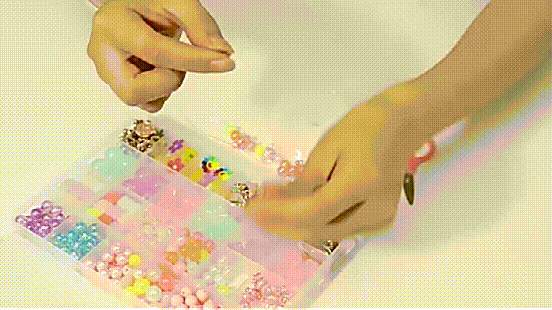 ✨DIY Creativity✨
This intellectual beading can help children better improve their hand-eye coordination, and also to exercise children's hands-on ability, and experience the fun of making hands.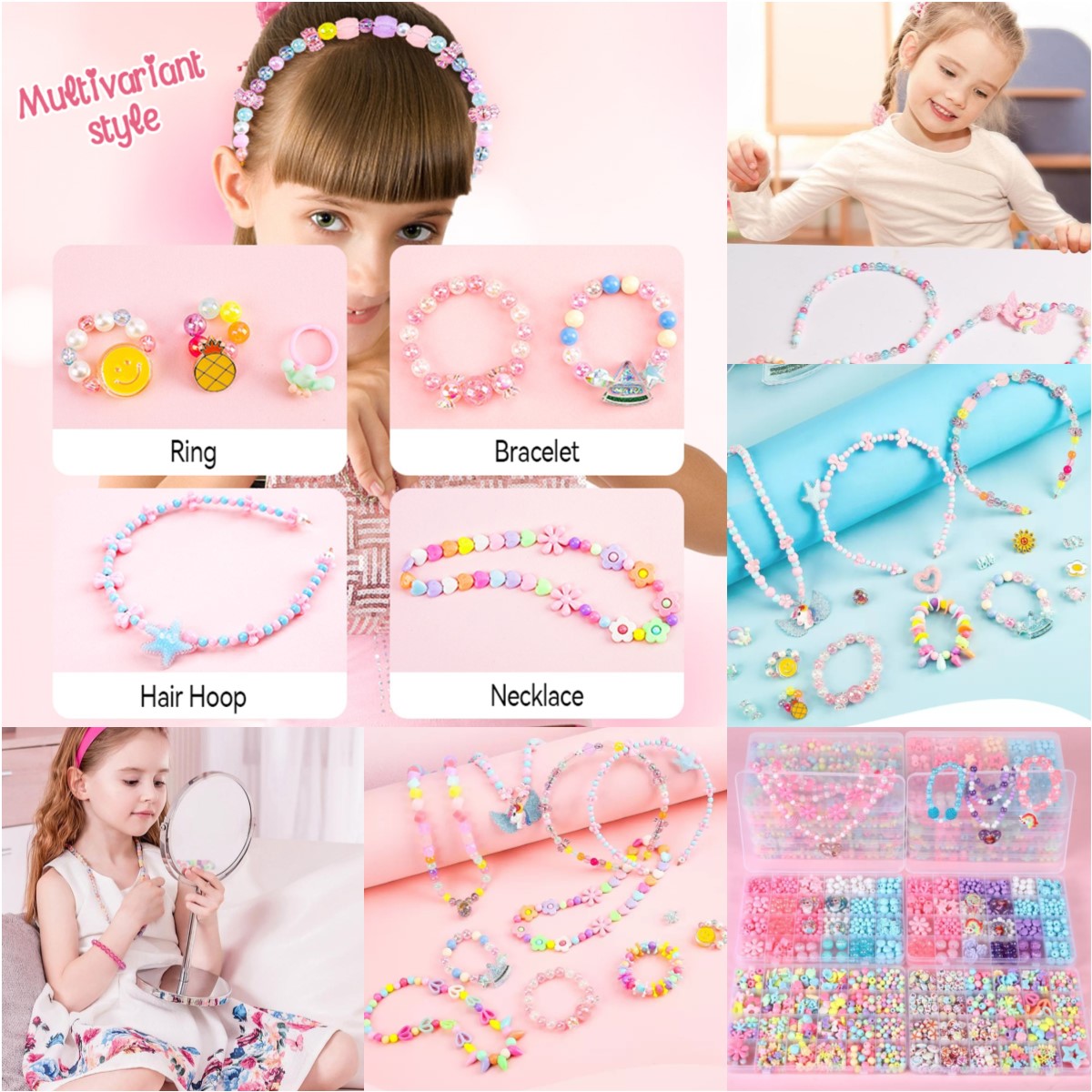 ✨High Quality✨
This product is made of high-quality acrylic material, no odor, no fading, light weight, moderate volume, non-toxic, environmentally friendly, can withstand the test of time, keep playing, wear-resistant, no harm to children.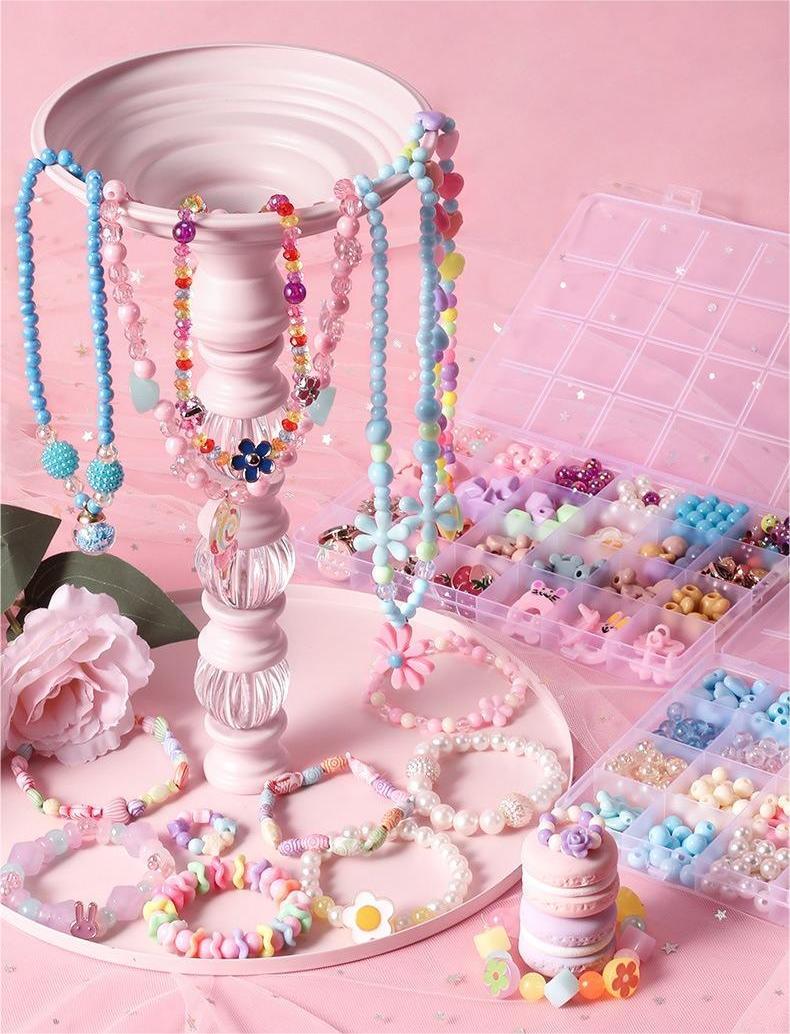 ✨Jewelry Set✨
Beads with small holes are used to thread or string together to create beautiful jewelry, necklaces, bracelets, hairstyles, accessories, key chains and more. Can be used as a girl's birthday present or Christmas gift.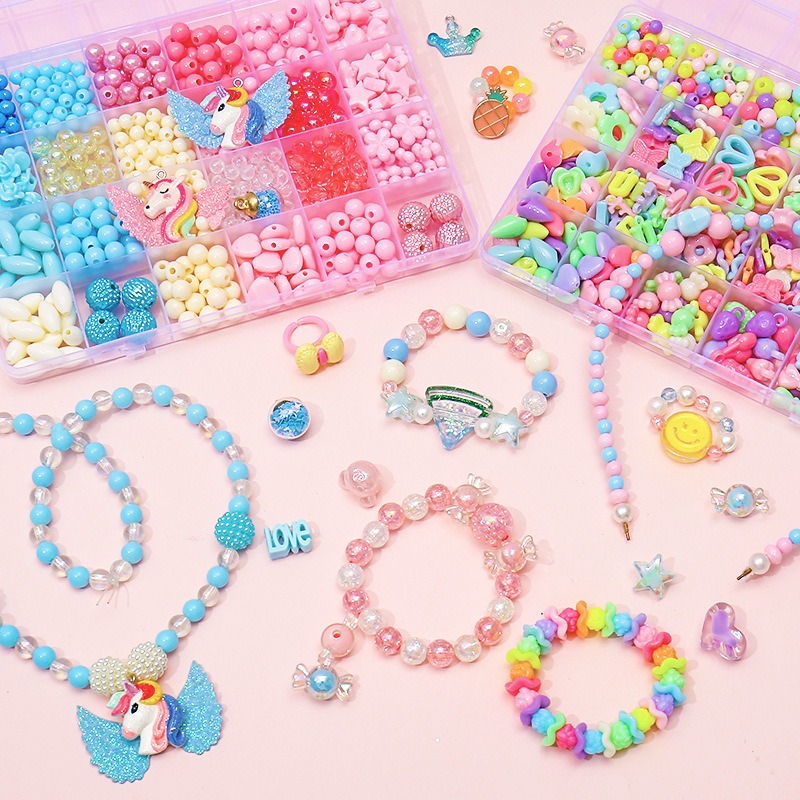 ✨Multiple ways to play its role✨
Attracting girls to play and DIY their own unique cute jewelry, perfect for family, classroom, travel and party use.The use of multiple scenes can not only improve the parent-child relationship, but also increase the emotional communication between children.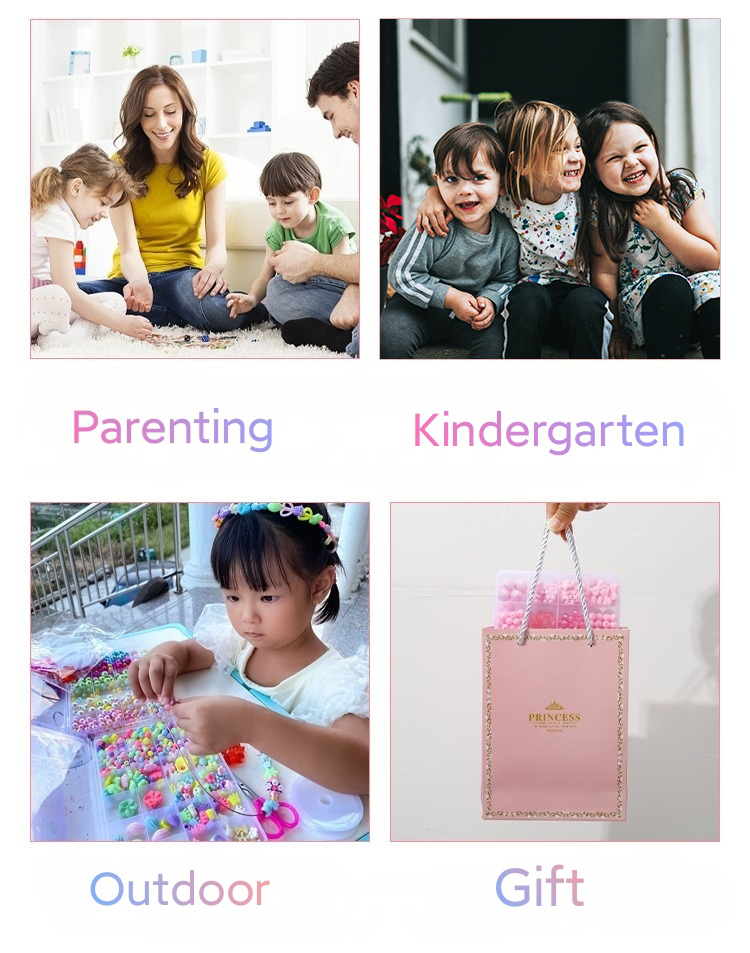 ✨How to USE✨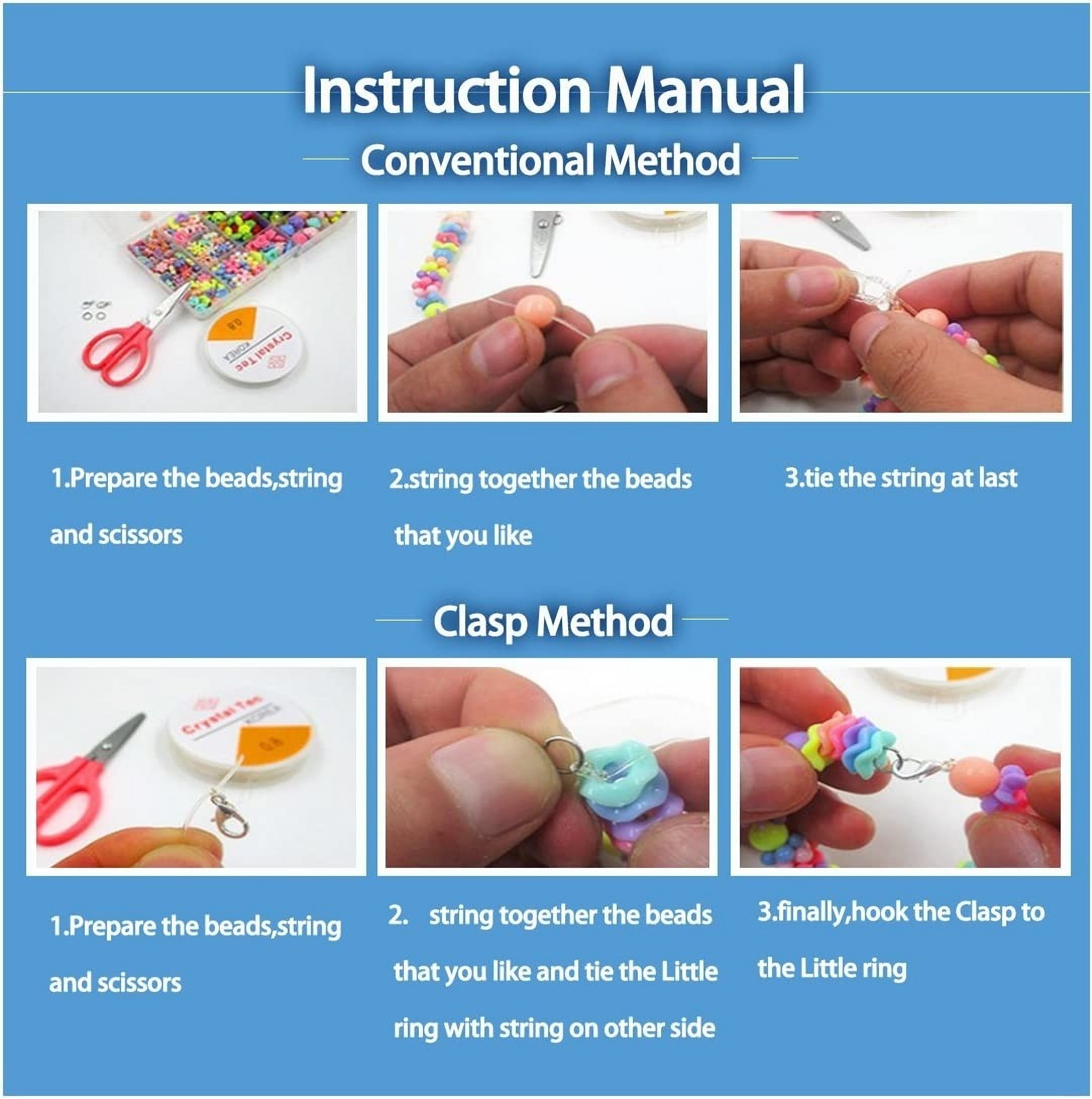 ✨The Best Gift✨
Suitable for children aged 3 and over to improve creativity, imagination, logical thinking, hand-eye coordination. As a special gift for children's birthday, Halloween, Thanksgiving, especially Christmas! Easy to create and design, so that children and parents can enjoy themselves (don't let the children do it alone to avoid the children eating beads)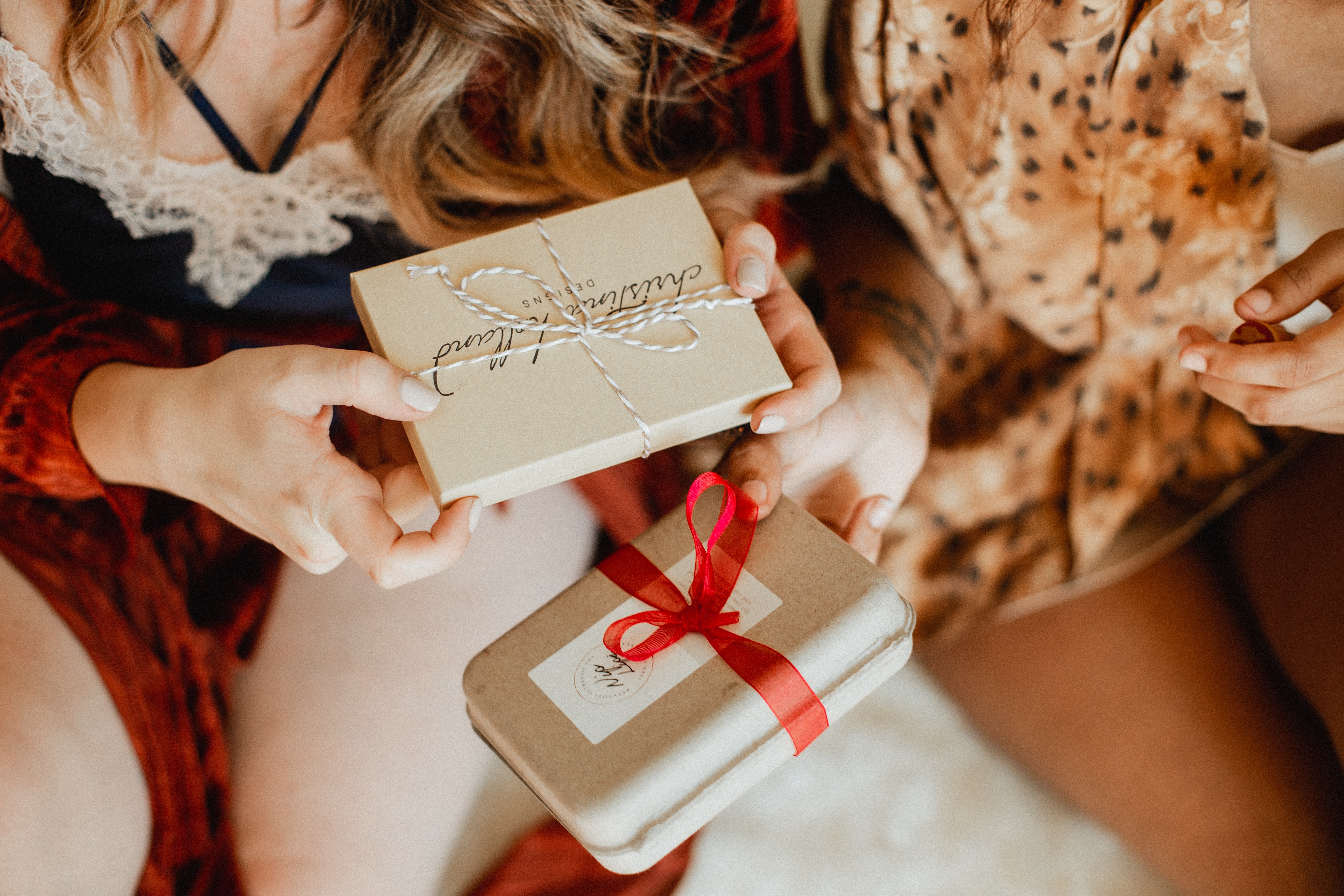 Specification
【Age Range】> 3 years old/Adult
【Package Include】
One box includes 360/480 DIY charm beads and Headband*2, Crystal elastic line*1, Safety scissors*1,Pendant*2, Headband cat hat*6, Lobster buckle*5 and Use tutorial book. In addition, you will also get a small gift we have prepared for your child.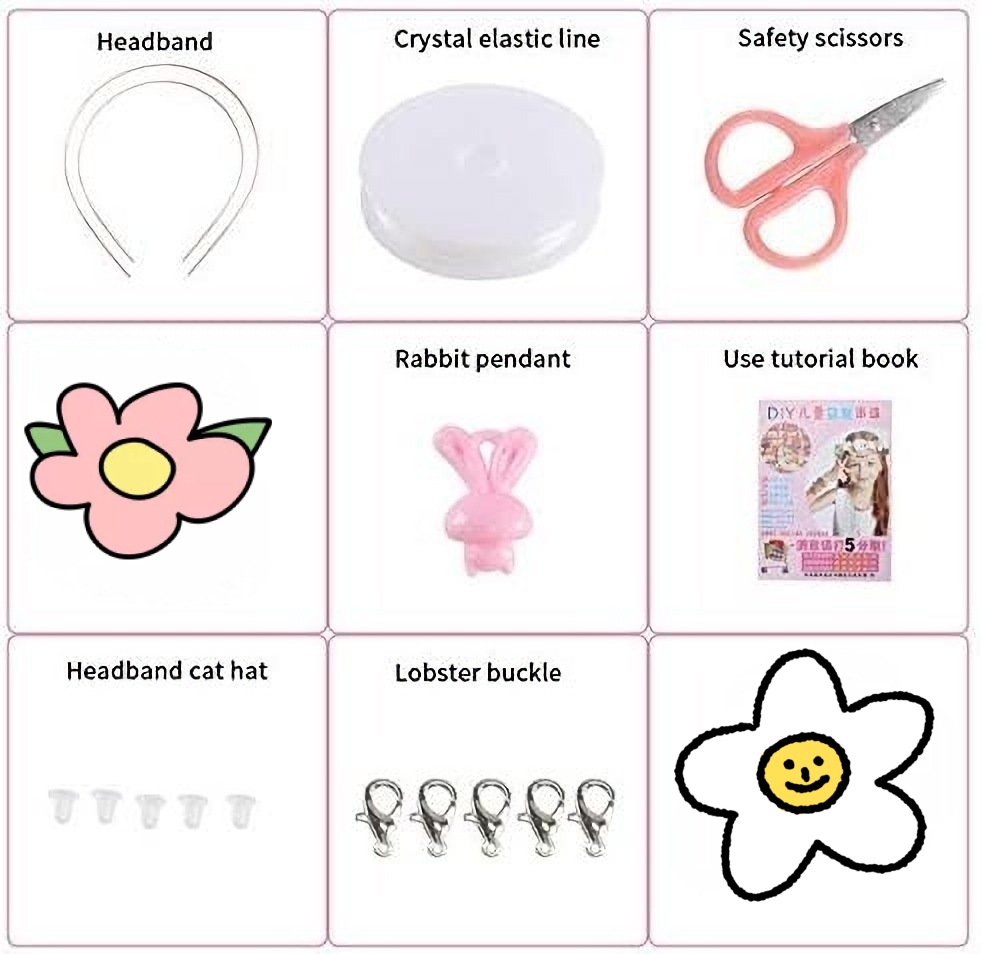 【Size】15Grids: 6.18in*3.94in*0.67in 24Grids: 7.48in*5.2in*0.67in