This pair of molded skeletons with unique functions will delight your guests. They come back to life with motion or sound-sensing activation. They begin with some light-hearted banter, then play 'Dueling Banjos' music.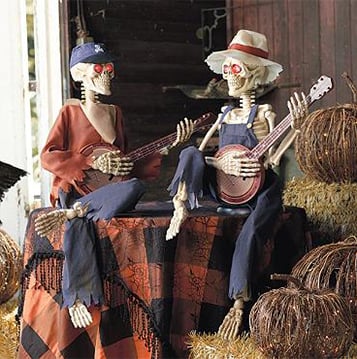 They strum their unique banjos synchronized to the music and as they play, their heads turn and eyes light up. Simply plug in the connecting wire and standard outlet adapter, both included.
There is a volume control turning knob for you to set the sound level. A 4-way switch controls English, French or Spanish speaking lines, the 4th position for music only.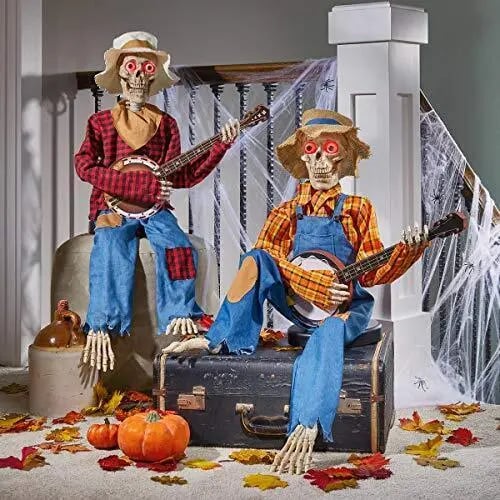 Features:
Plays music and phrases
Automatic motion or sound sensor activation
Multi-Lingual - Adjust the 4-way toggle switch to choose English, Spanish, French, or music only
No assembly required
For indoor use only
Accessories not included
This is not a toy
Specifications
Product Dimensions: 13"D x 23"W x 38"H
Item Weight: 16 ounces