MESH BOOT BAGS PROVIDE A CONVENIENT SOLUTION FOR YOUR CAR!
The car mesh net trunk bag not only can make the most of space, but also prevent children and pets from interfering with driving.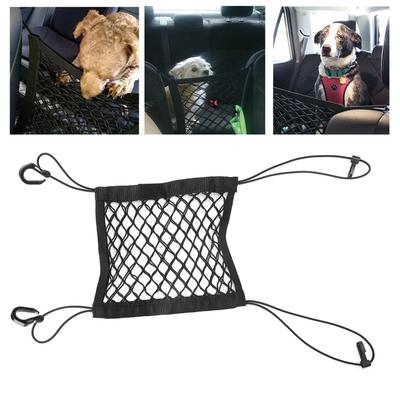 ARE YOU STILL CONCERNED ABOUT THESE DRIVING QUESTIONS?
When children or pets are too naughty, worry about the pet jumping from the back seat to the front seat.

As a result of children's curiosity about the front seat of the car, your driving safety may be affected

Your handbag fell off the center armrest while driving.
WHY CHOOSE MESH TRUNK BAGS?
Safely isolate and prevent sudden braking to prevent the child from falling forward

Keeps your essentials within reach.

For handbags: No more falling under the seats.

Keeps your car clean and organized.

Perfect craftsmanship and high quality materials.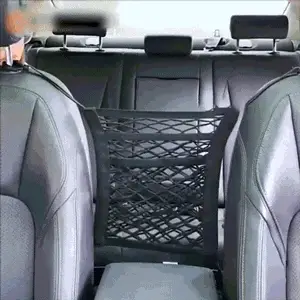 FEATURES
As auto-barriers, they keep naughty pets or children in their own space. Prevent children or pets from interfering with the driving functions and thereby impairing safety. They provide effective protection for traffic safety.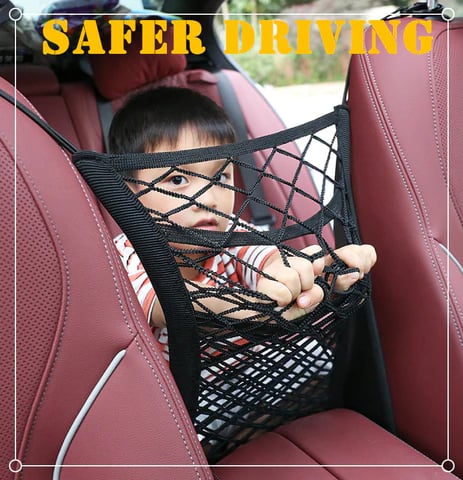 ONE MESH IN A CAR, NO MORE CHAOS:
Large-capacity mesh pocket design, save space, you can store whatever you can put, such as water, drinks, tissues, snacks and books. Keeps your purse within reach, significantly reducing distracted driving situations.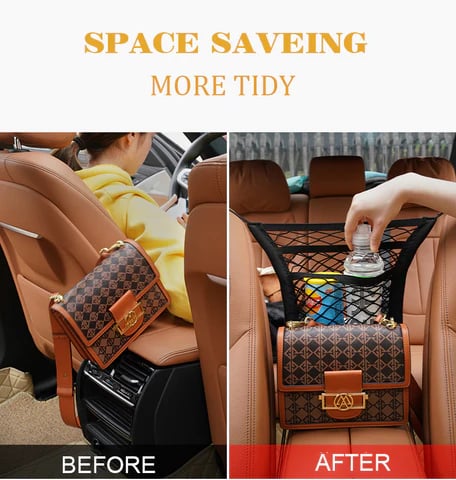 It covers the gap between the front two seats without blocking the rear AC vent. Convenient and practical, Does not affect the functions of the armrest box and the original car.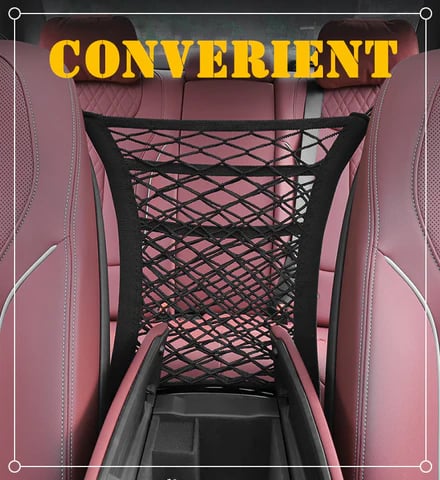 Made of high-quality thick polyester fiber, high-elastic nylon rope and hard plastic fastener, sturdy and flexible.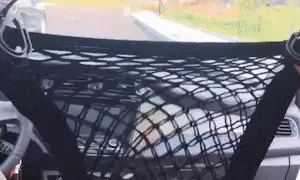 EASY TOOL-FREE INSTALLATION!
Suitable for most cars, such as ATVs, UTVs, Jeeps and other vehicles.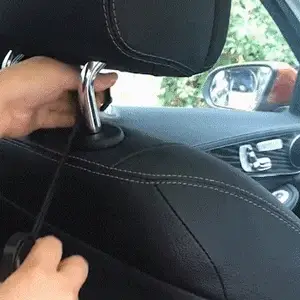 SPECIFICATIONS
Material: High Quality Oxford Cloth

Weight: Storage mesh bag: 130g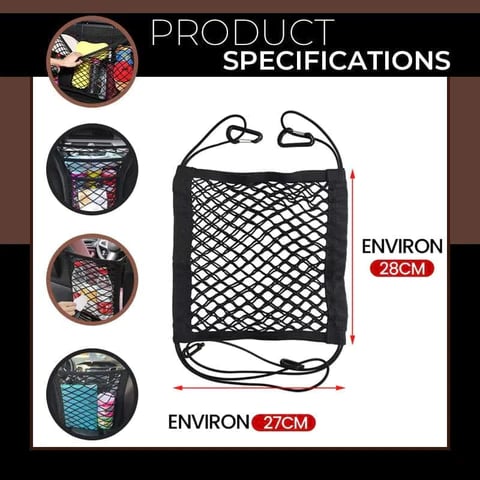 ⚡️Stock is selling fast - get yours today!