🌈Express Yourself with Spinning Enamel Pins!🌟Discover a Unique Way to Share Your Feelings!😊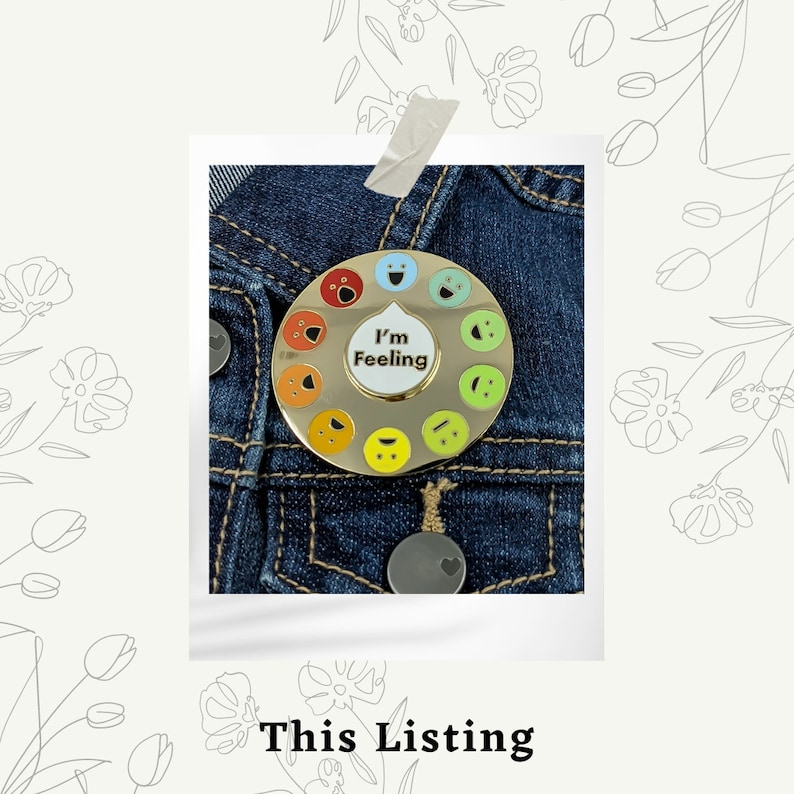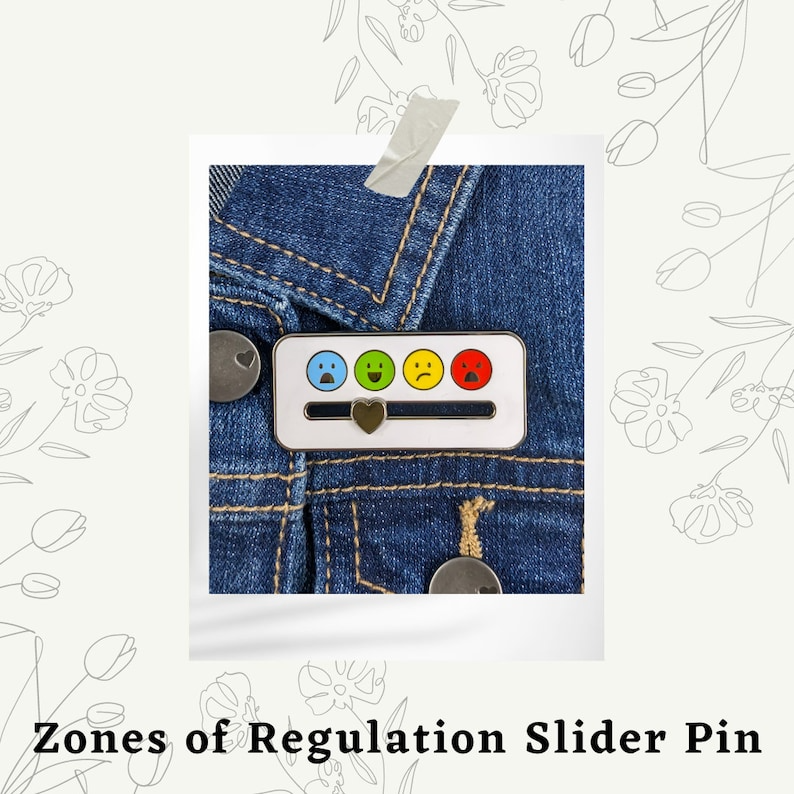 Features:
🌀Spinning Design: Our "I'm Feeling" Spinning Hard Enamel Pin is not just an accessory, but a creative way to express your current emotions. The center of the pin can be spun around to indicate how you're feeling at the moment.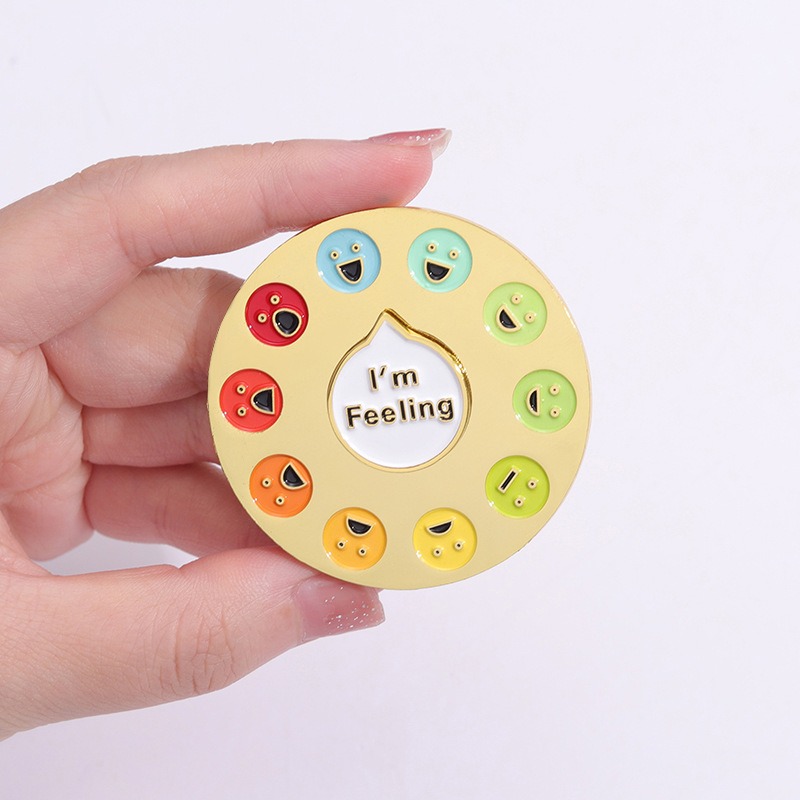 💡Inspired by FACES® Scale: The innovative design draws inspiration from the Wong-Baker FACES® Pain Rating Scale, offering a relatable and engaging way to communicate your feelings.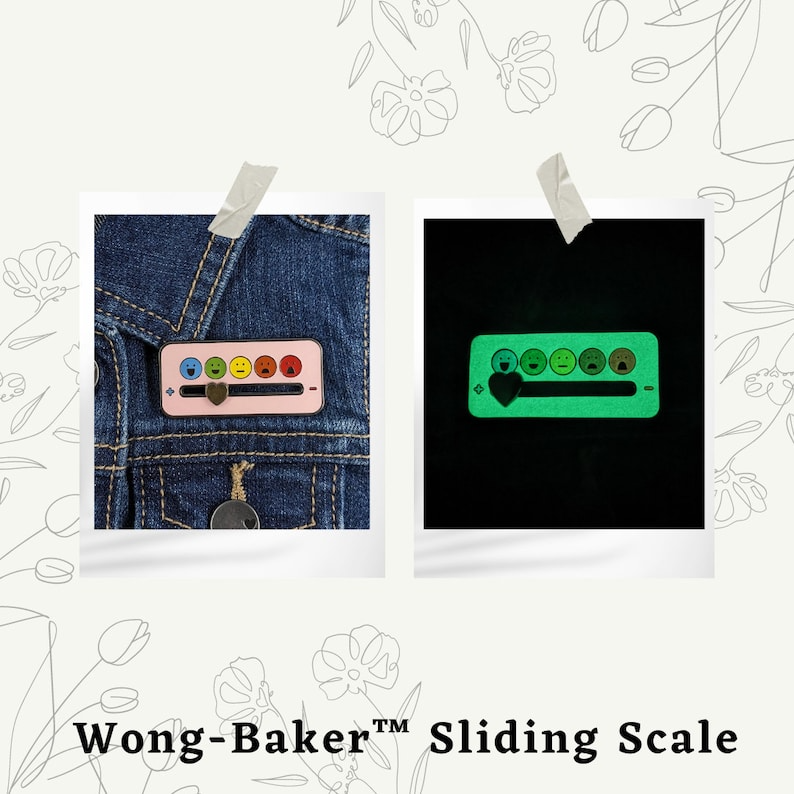 🎨High-Quality Craftsmanship: Crafted with care, this enamel pin boasts meticulous detailing and vibrant colors, showcasing the dedication to quality and creativity.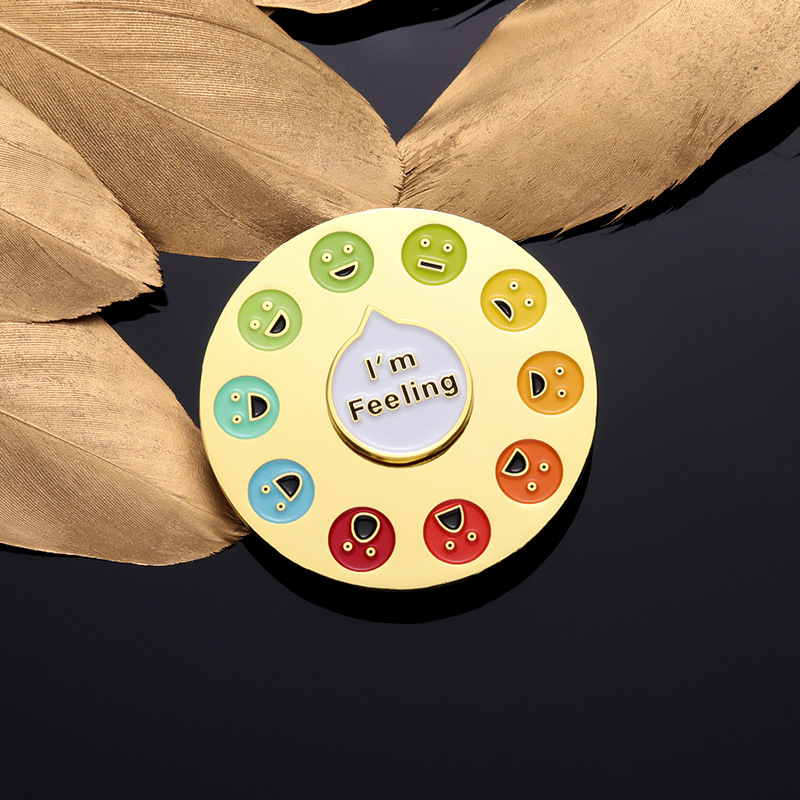 Specifications:
"I'm Feeling" Spinning Hard Enamel Pin:
Function: Spin around to indicate current emotions
Dimensions: 2"H x 2"W
Design: Inspired by Wong-Baker FACES® Pain Rating Scale
Clutch Options: Two butterfly clutches, two rubber backings, two locking clutches
GLOW-IN-THE-DARK Sliding Hard Enamel Pin:
Function: Indicator for mood, pain, symptoms, thoughts, feelings
Design: Center slides back and forth to show current emotions
Dimensions: Approximately 2"W x 0.9"L
Inspired by: Wong-Baker FACES® Pain Rating Scale
Face Colors: Blue, green, yellow, orange, red on light pink background
Clutch Options: Two butterfly clutches, two rubber backings, two locking clutches