Stunning Design: Each elegant feathers and striking 3D butterfly pendant is connected with a pure metal chain, finished with a glass bead filled with genuine rhinestones and real flowers in a range of natural colours.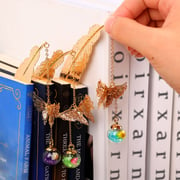 High quality:The copper is electroplated in gold or silver,Increases its wear resistance, resists corrosion, maintains color and gloss,smoother and softer surface, protects your books from wear and tear.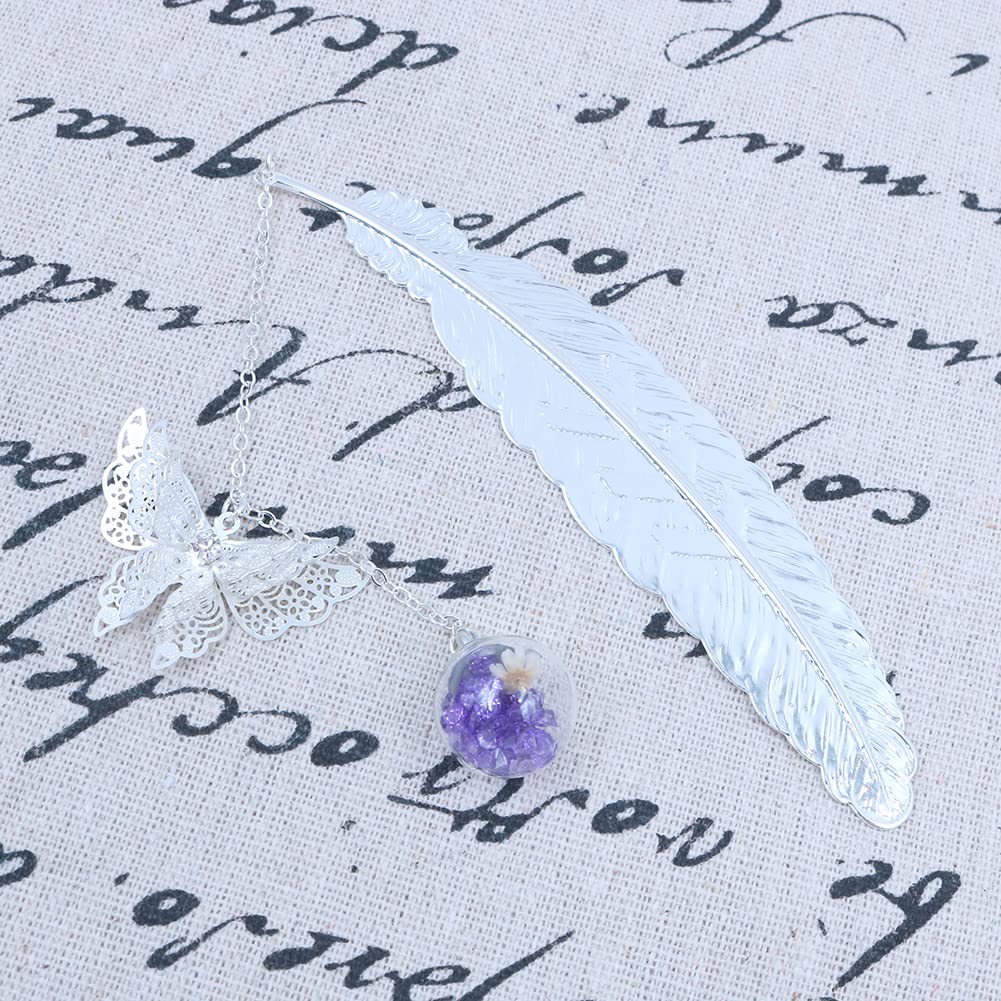 Materials and workmanship:Each book marker is made of pure copper to prevent oxidation and soft; including feathers, butterflies and chains. The metal stamping process achieves realistic intricate detailing of feathers and 3D butterflies.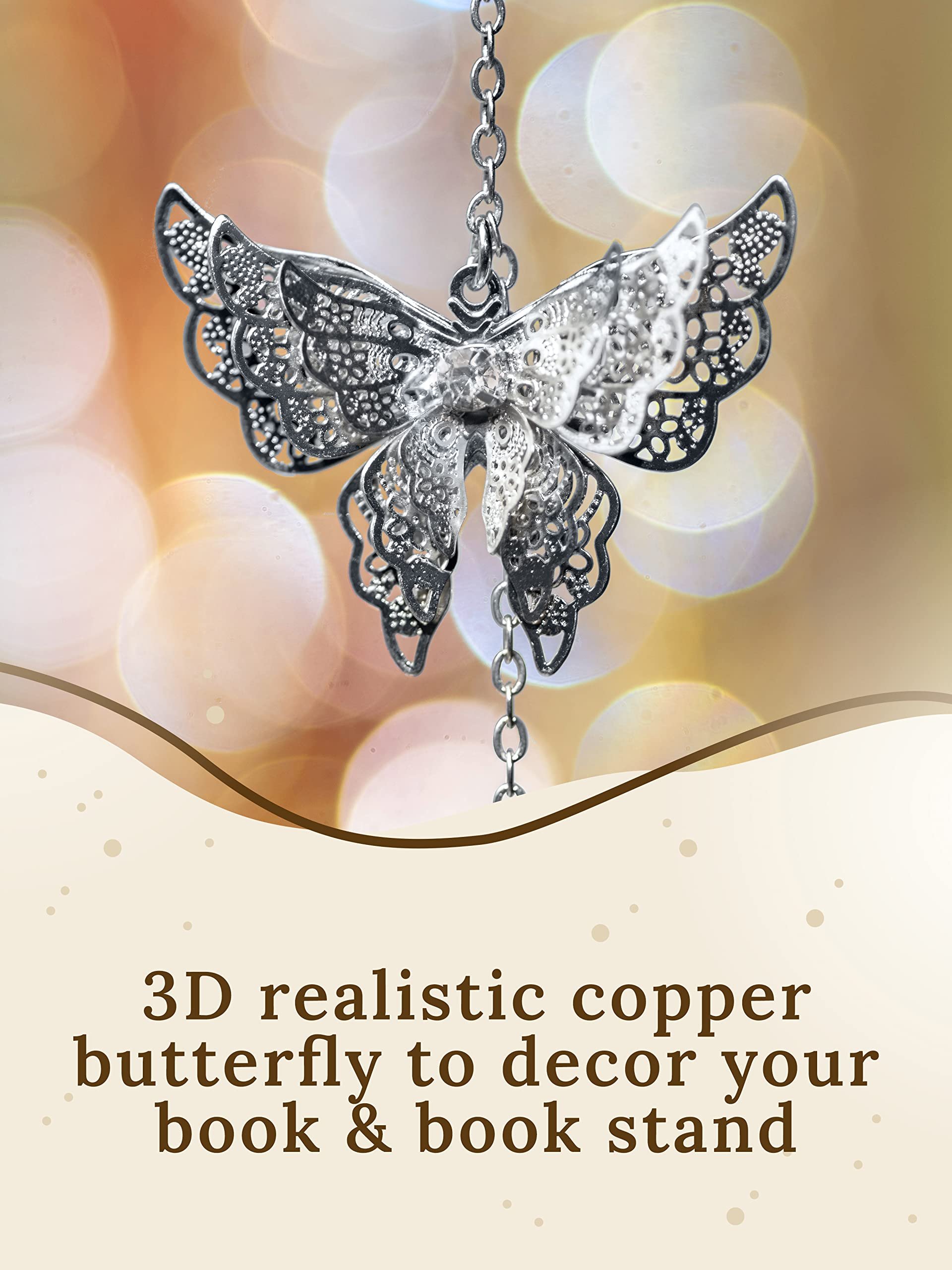 Lightweight and elegant: Weight:10.5g; Chain Length: 10 cm; feather: 11.5 x 2.3 cm; 3D Butterfly: 3.5 x 2.8 cm; Glass bead Pendant: 1.6 cm diameter; Gift Box: 3 x 5 x 15 cm. Due to handmade nature weight and sizes may vary slightly.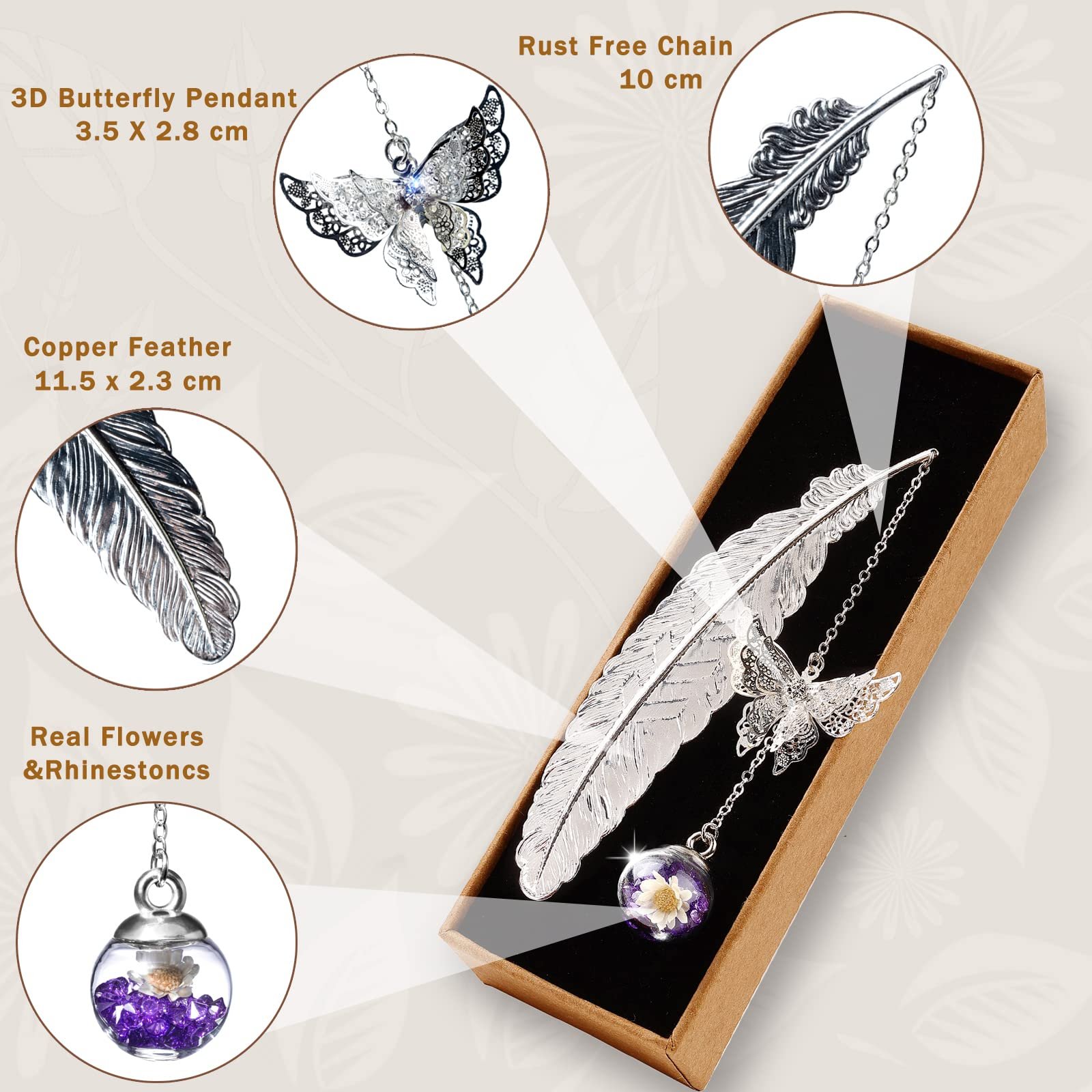 GIFT BOX: Our handmade butterfly bookmarks are beautifully packaged in a kraft carton box made from recycled material and placed on a layer of sponge for protection. Decorated with dry forget-me-not flowers, the box is an ideal gift for business, office, graduation & end off year.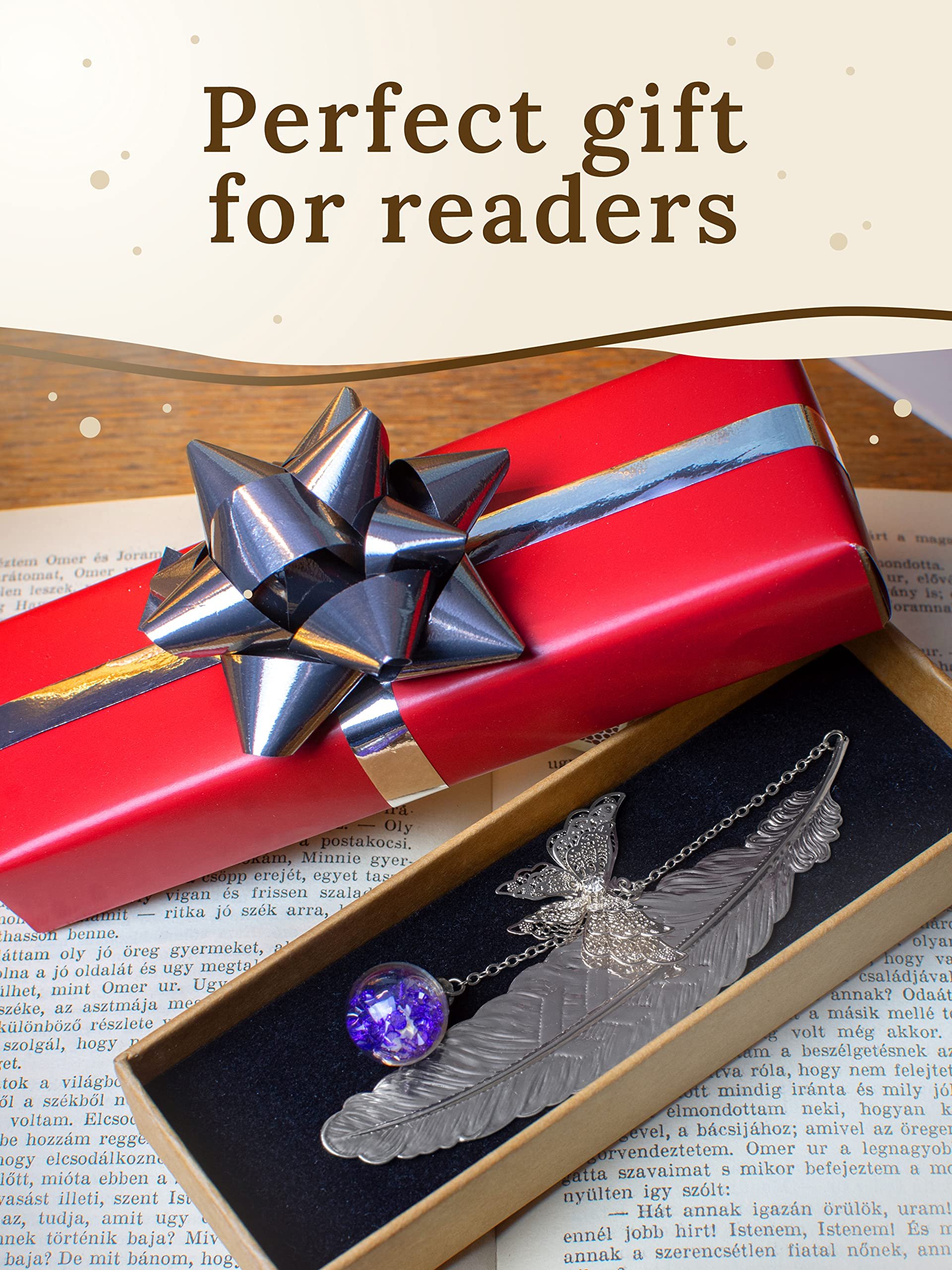 ---