This ornament also makes a wonderful Christmas gift for: friends, family, and loved ones.
---
Description
Looking for the perfect gift for her? Thank this friendship ornament is for you! A funny friendship gift that your best friend or group of friends will absolutely love.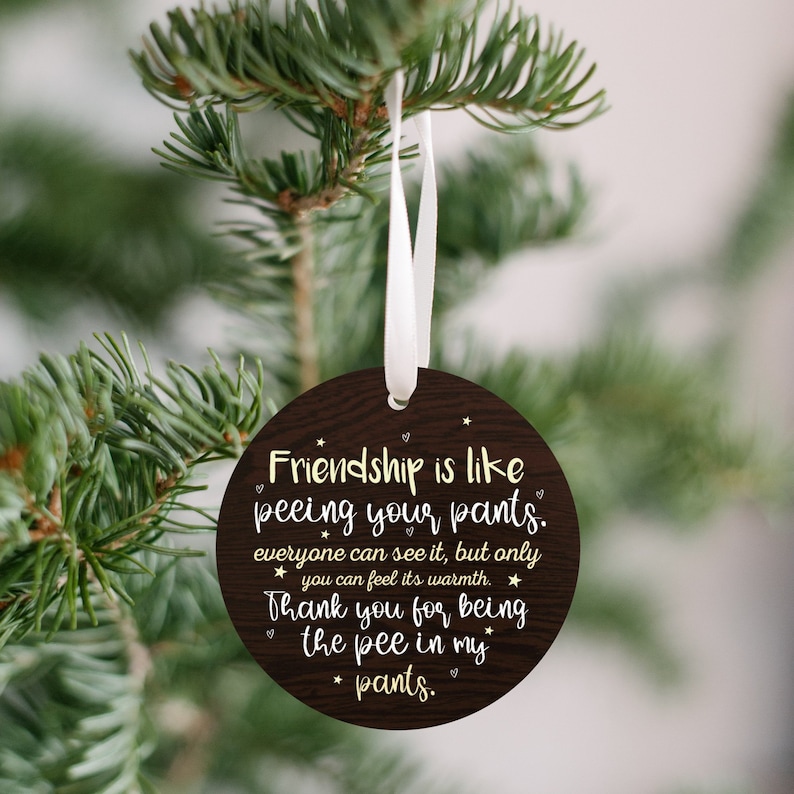 Dimensions & Specs
Size: 3" Round flat ornament
One sided
Material: 1/8" Plastic
Note
This ornament is printed and is not engraved. When printing every ornament will soak in the ink differently. Actual product coloring may be lighter or darker and may vary from photo.
Shipping
Each piece is handmade. Due to the complexity of this design, the production cycle is about 1-2 weeks. Logistics transportation is 10-15 days.
We will be very grateful for your patience and understanding because we will strive to meet your needs while ensuring that each piece meets our high-quality standards.