Are you a bag lover?Do you like to collect bags like crazy? Are you troubled by too many bags and not enough storage space?
Now, the artifact that saves you from this trouble is here.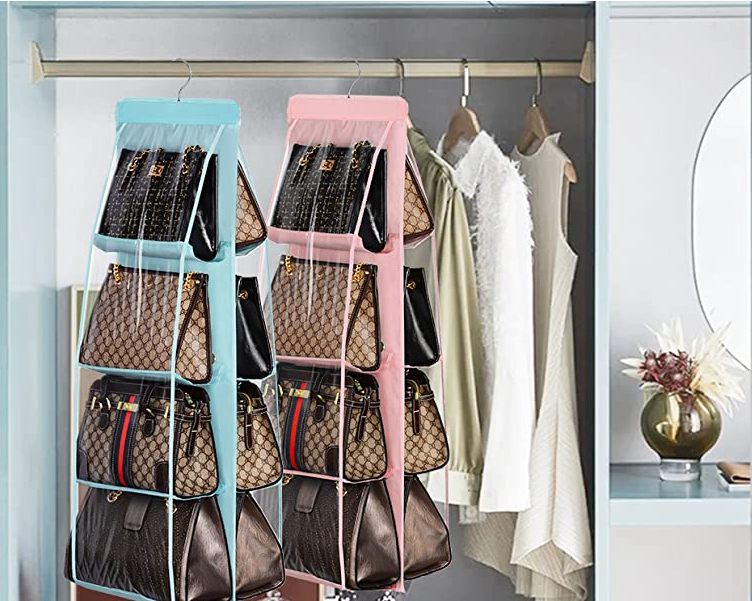 Features
The Handbag Hanging Organizer is the ultimate purse organizer, it's sturdy and keeps purses and handbags compartmentalized.
The Handbag Hanging Organizer helps in remembering and making sure that the handbags and purses are used frequently.
Suitable Different Sizes Bags
Each compartment of the Handbag Hanging Organizer holds up to 7lbs of weight.
Small to large bags fit easily in the compartment providing comfortable storage space for each bag.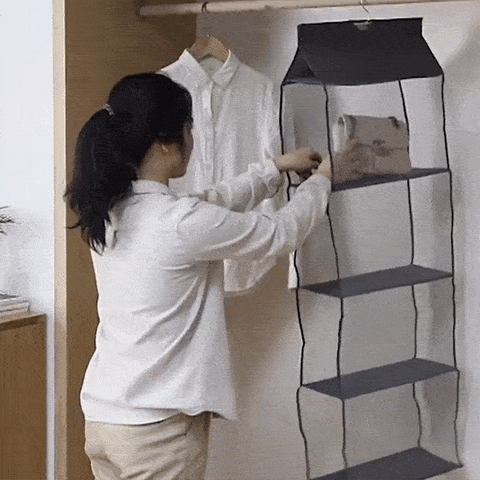 The Nylon mesh is breathable and safely stores the handbags for a long time without smelling, it also avoids the dry skin of the leather from falling off.
Step 1:Unfold the Handbag Hanging Organizer.
Step 2:Simply hook on a closet rod and you are ready to go.
Step 3: Enjoy the perfect storage solution for your handbags and purses.
Specifications
Size: 90 * 35cm / 24-28 * 16cm

Materia: Fabric

Mounting Type: Hook

Room Type: Closet

Shelf Type: Hanging Shelf

Number of Shelves: 8

Special Feature: Foldable and Universal Fit

Shape: Rectangular

Style: Classic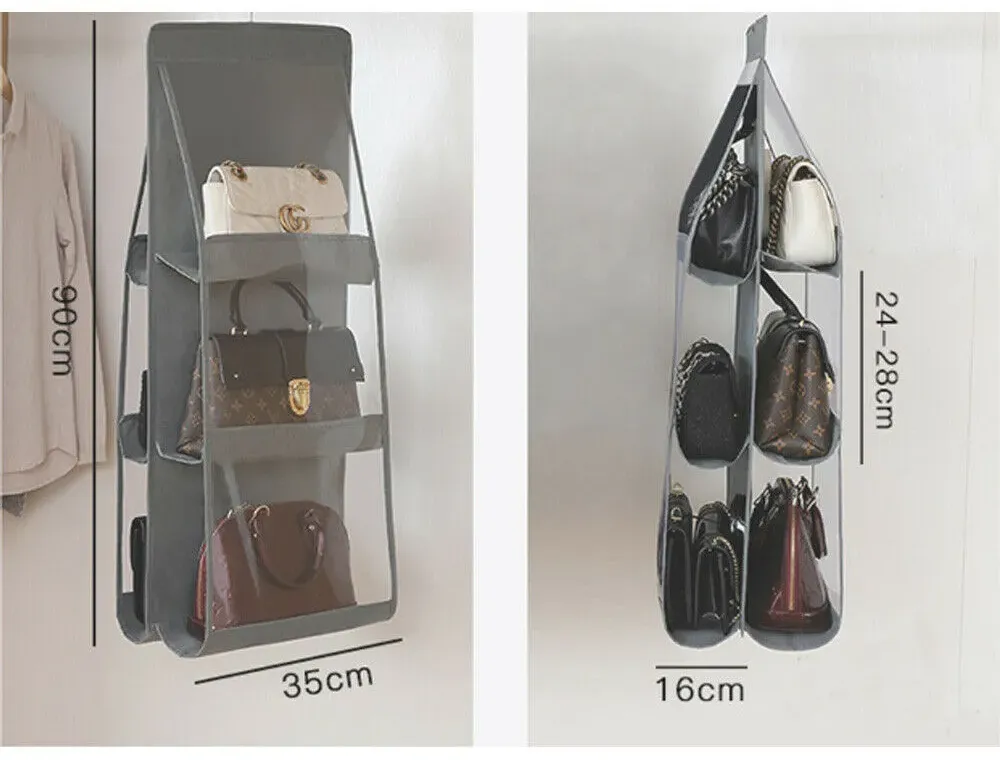 Package Includes
1 x Lunina - Handbag Hanging Organizer