✨An Unforgettable Visual Experience.
The Infinite Galaxy light is one of those phenomena you truly have to see in person to believe. Gaze into an endless abyss of geometry and color.
🌈This cool RGBW-LED ambient lighting lamp has 7 colors; It can also be adjusted the luminance and speed of the light change, you could choose the appropriate color and mode according to your need or love.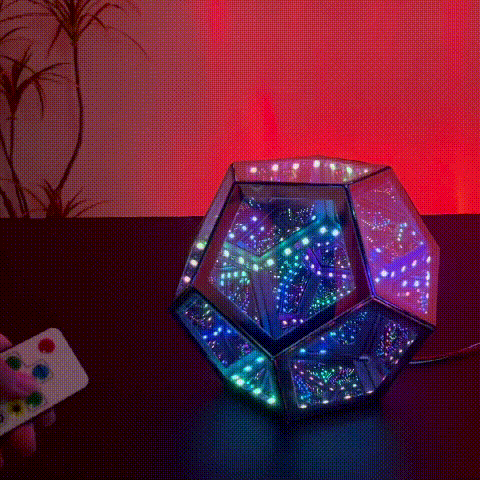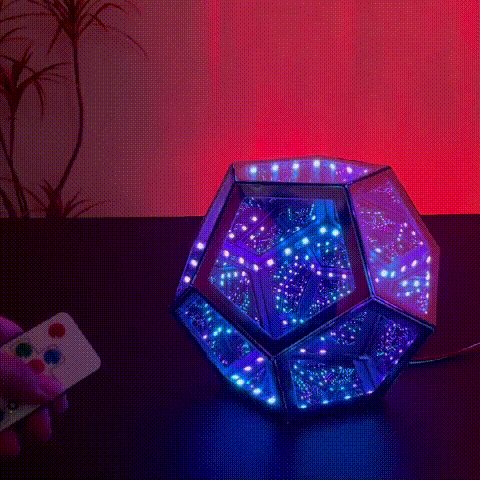 ✨Elevate your interior decor with the Infinity Dodecahedron Table Lamp.
Its modern and elegant design complements any space, whether it's a living room, bedroom, office, or study. Add a touch of sophistication and style to your surroundings.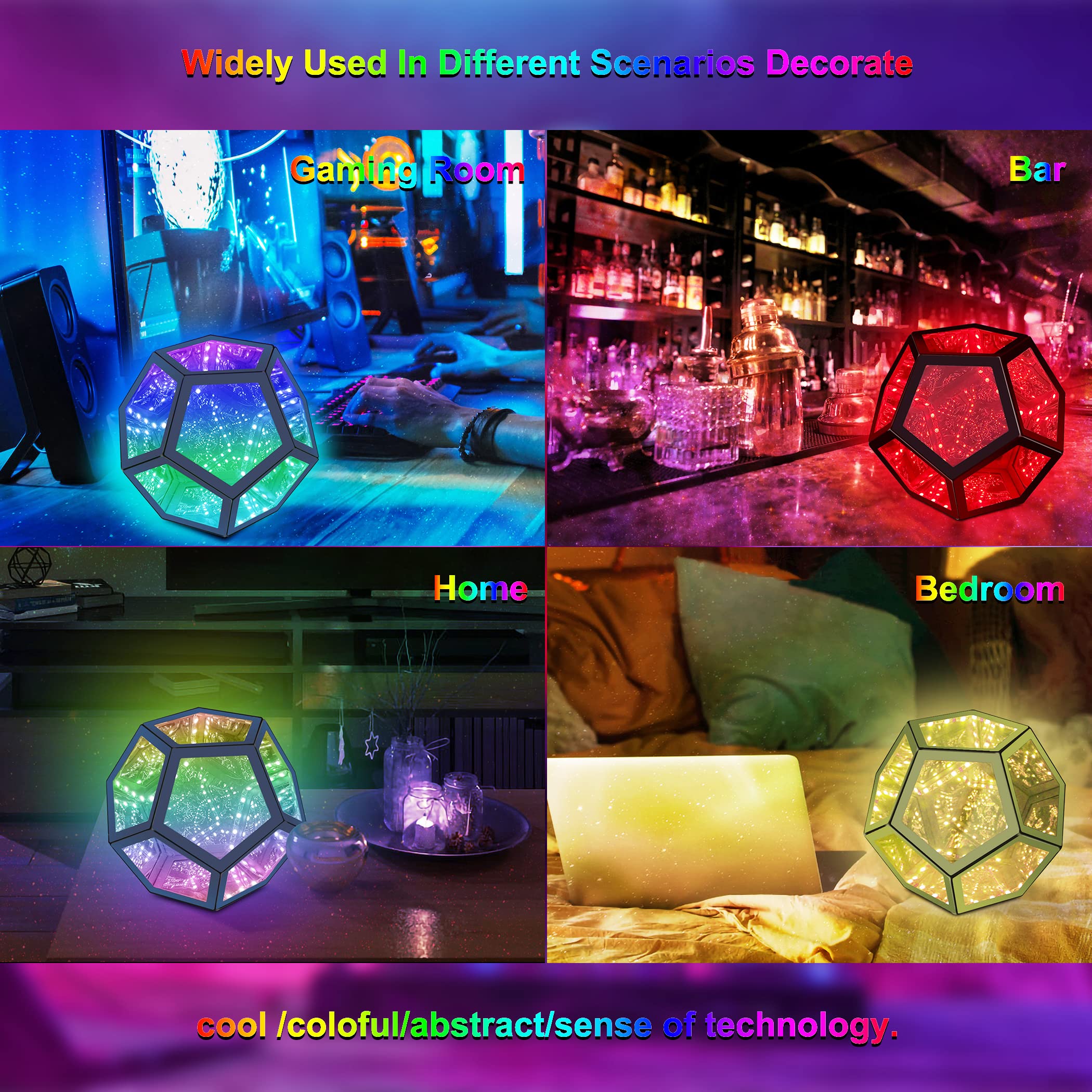 This LED 3D Dodecahedron Night Light Lamp wall can be easily installed in different positions, a beautiful decoration.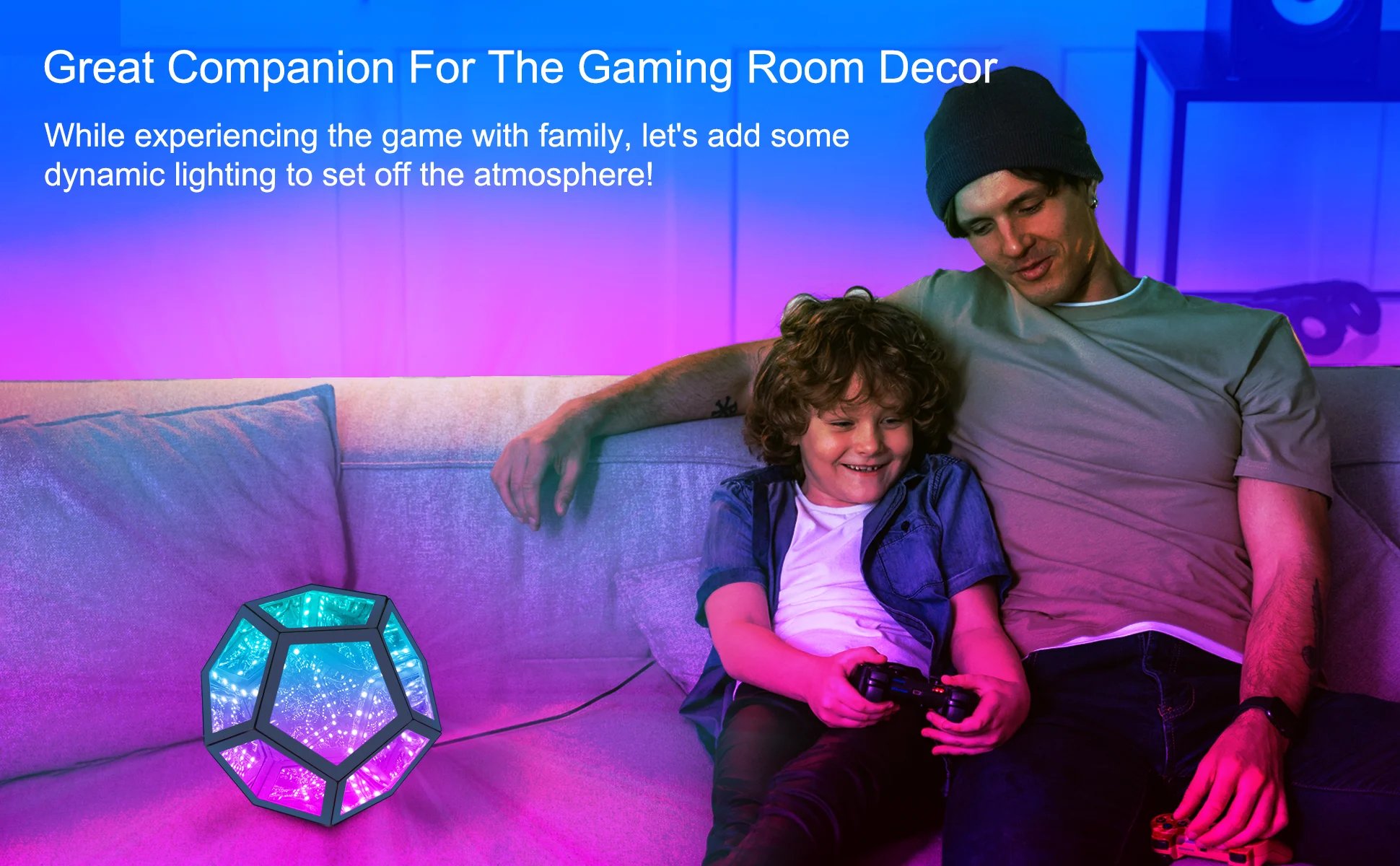 This 3D Dodecahedron Night Light Lamp USB switch type and 5 volts. Durable and sturdy
Product Parameters
Voltage: 5V
Size: 7.5" L*7.5" W*6.3" H
Waltage: 9W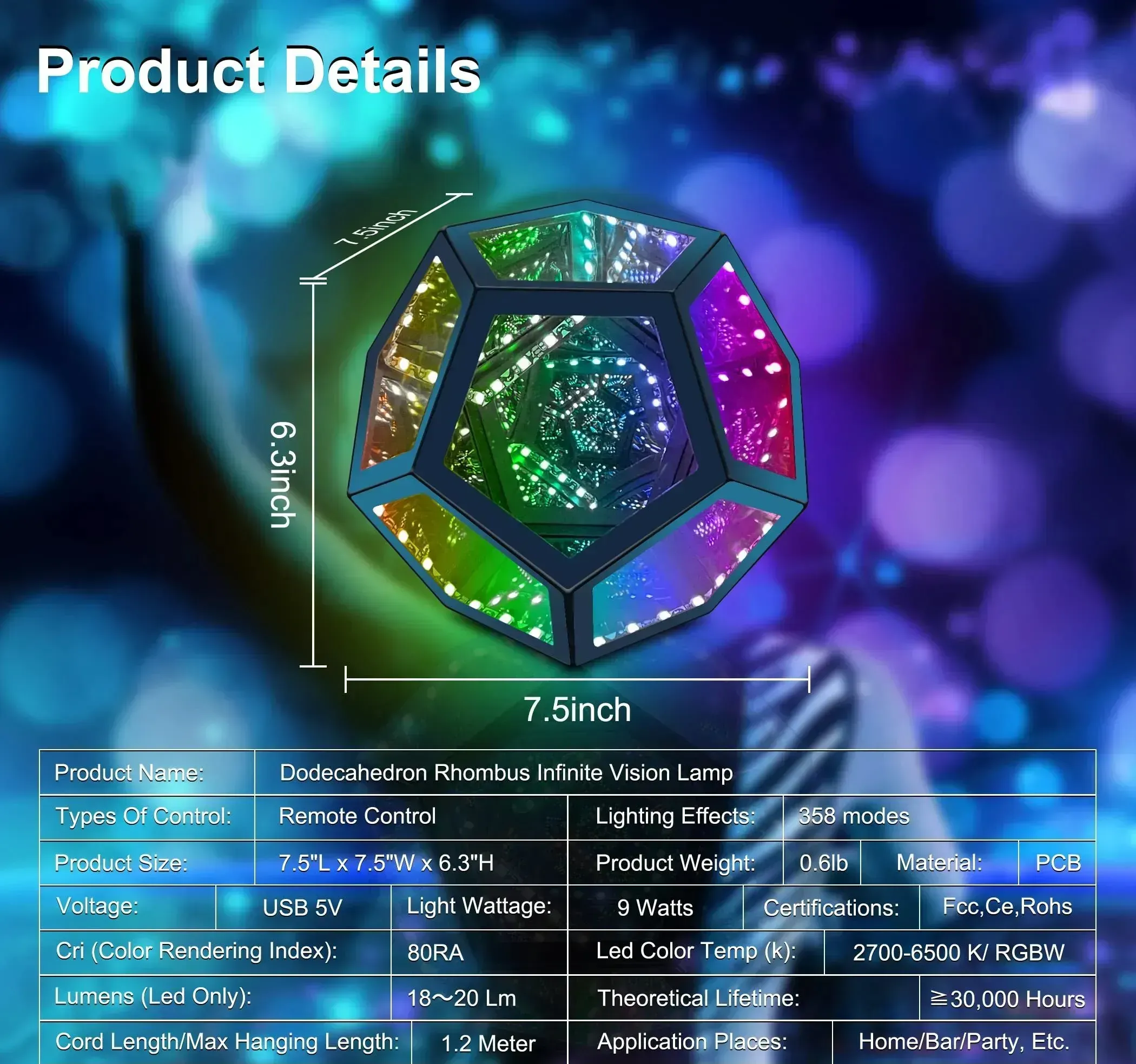 Package Includes
1* Dodecahedron Night Light Lamp