🔥Discount (Buy 3 Get 1 Free): Add any 4 items to your cart, and one of them is free!🔥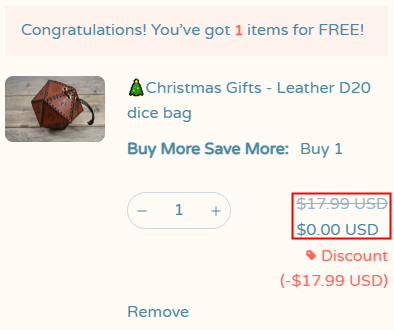 Leather D20 dice bag
🎄🎲A literal dice bag that fits 140 dice!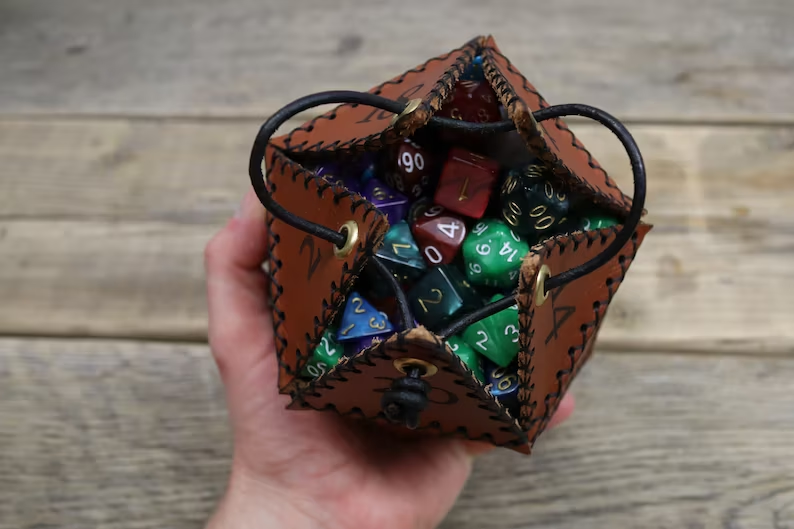 🎲The pieces of leather are sewn together using high-quality leather superior leather craftsmanship. It is made into a Leather D20 dice bag for dice.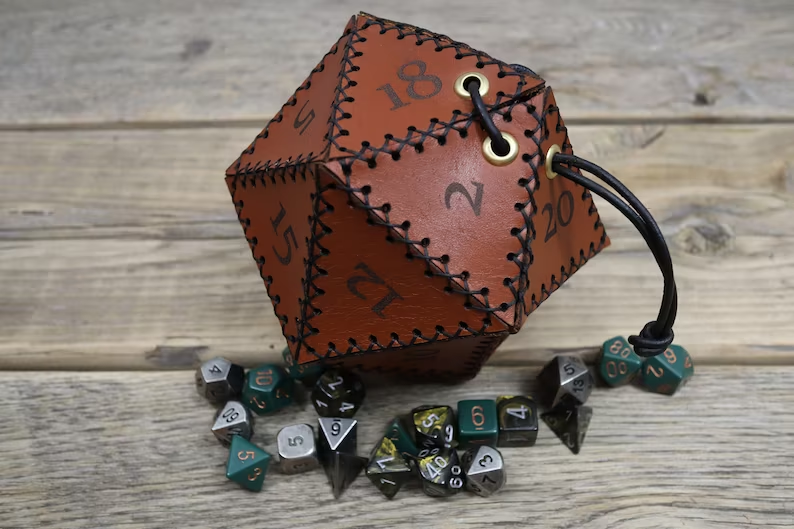 🎲My friend described the one I made him as "the nicest gift anyone has ever given me." I love this pattern!🎁
Hollow Metal Dice Set(7 PCS)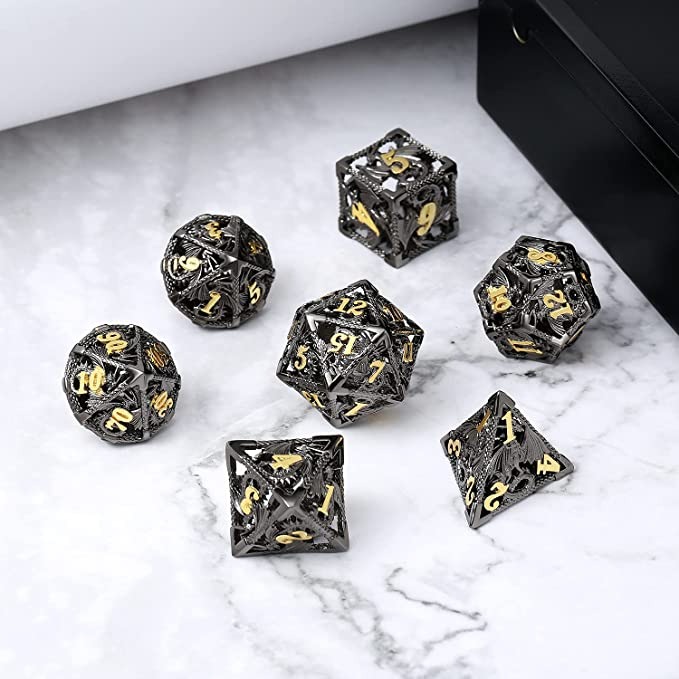 🎲New Hollow Ancient Dragon Design - The intricately detailed and stunningly beautiful ancient dragons, embedded within black hollow metal give these die a majestic and thrilling look. The cool metallic black dragon exudes powerful darkness from deep inside its core that will really catch people's eyes when you pull them out.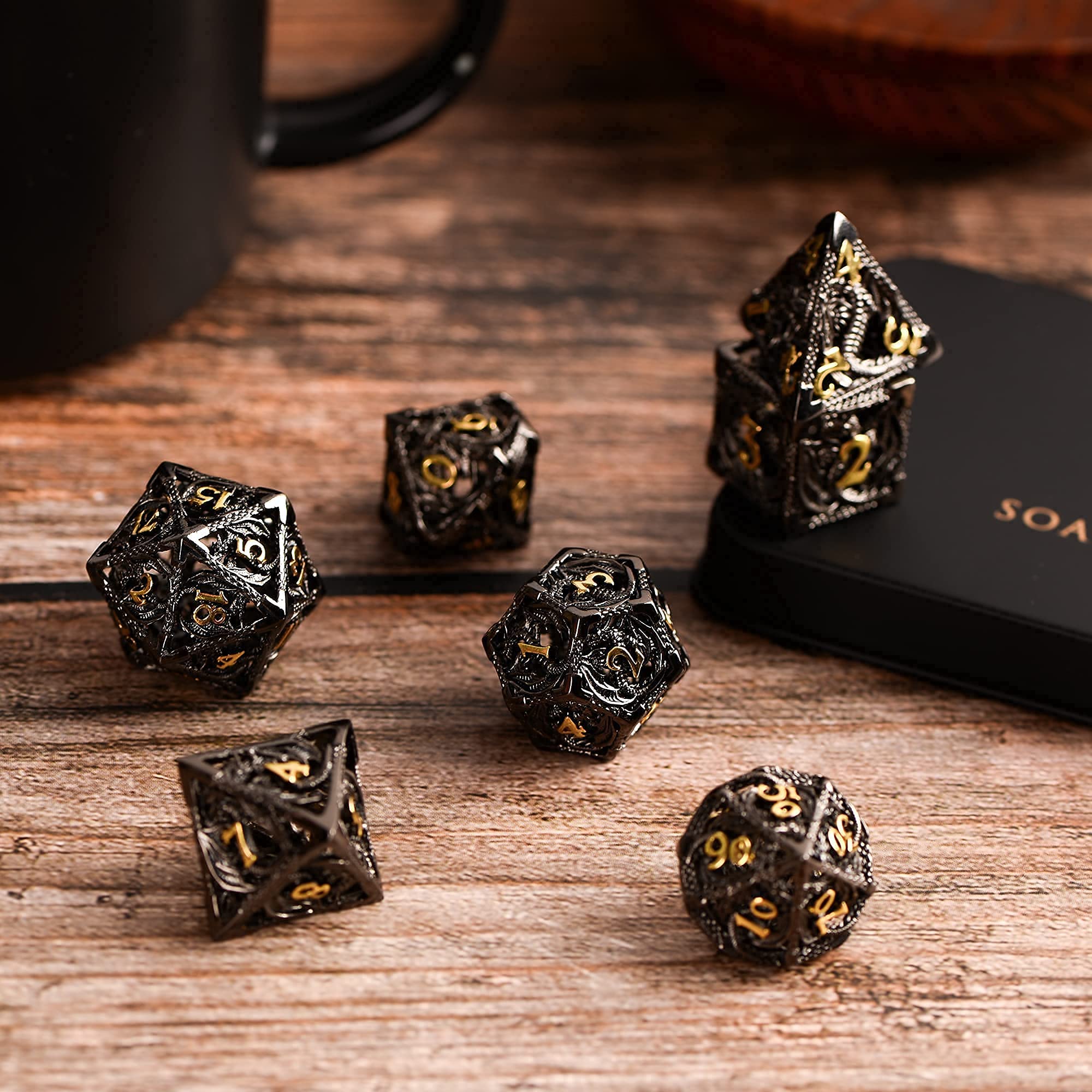 🎲Feels Great in the Hand, Better Rolling - Masterfully crafted hollow RPG dice with thicker metal than other hollow dice for added durability while still maintaining a lightweight compared to solid metal die. Slightly larger than standard dice, they have just the right heft and size to make them feel great in the hand and give you nice and crisp rolls.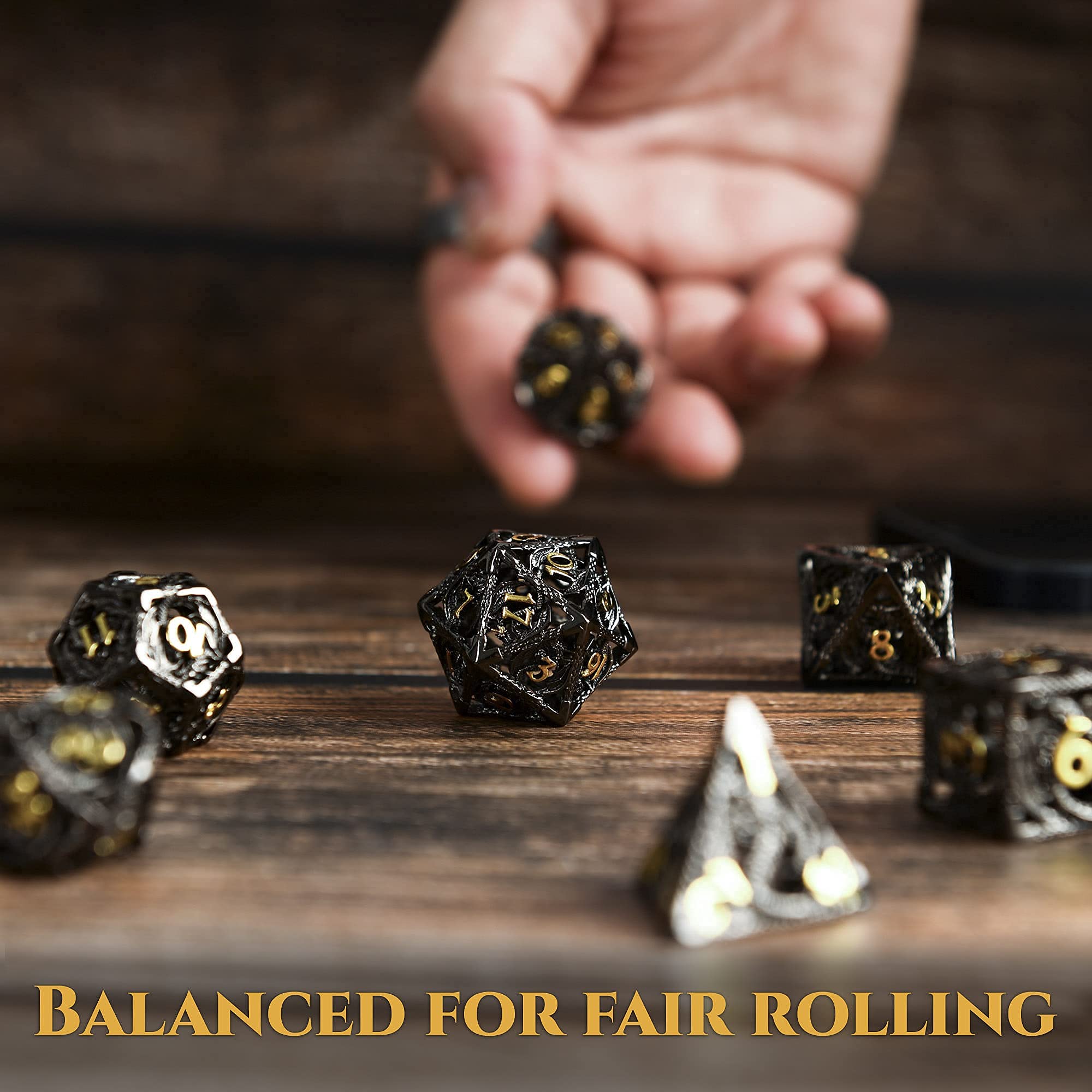 🎲Fair Rolls of Fate - This elegant role-playing dice set includes D%, D20, D12, D10, D8, D6, and D4. The pattern on each d&d dice set is balanced so that rolls are fair and will emit a distinctly satisfying jingling sound when you roll or shake them together in your hand. The sharp and contrasting numbers are also effortless to discern with a glance.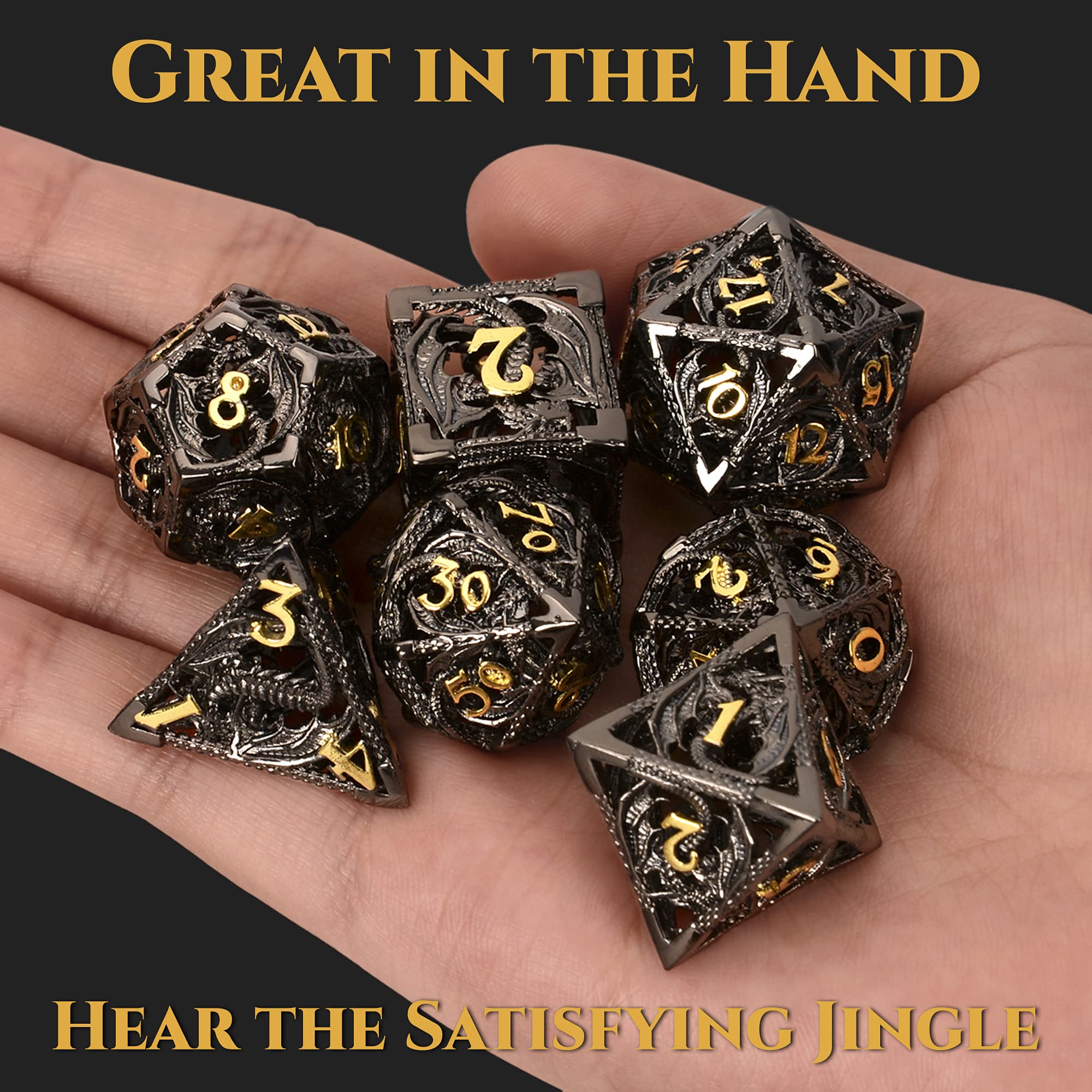 🎲The Perfect Gift - This DnD dice set is ideal for a large selection of Role-Playing Games (RPGs) such as Dungeon and Dragons, Pathfinder, Shadowrun, Magic the Gathering (MTG), Warhammer, Savage World, and many more. Complete with a sleek black metal storage box, the die is well-protected and not easy to lose. It's the perfect gift for any gamer.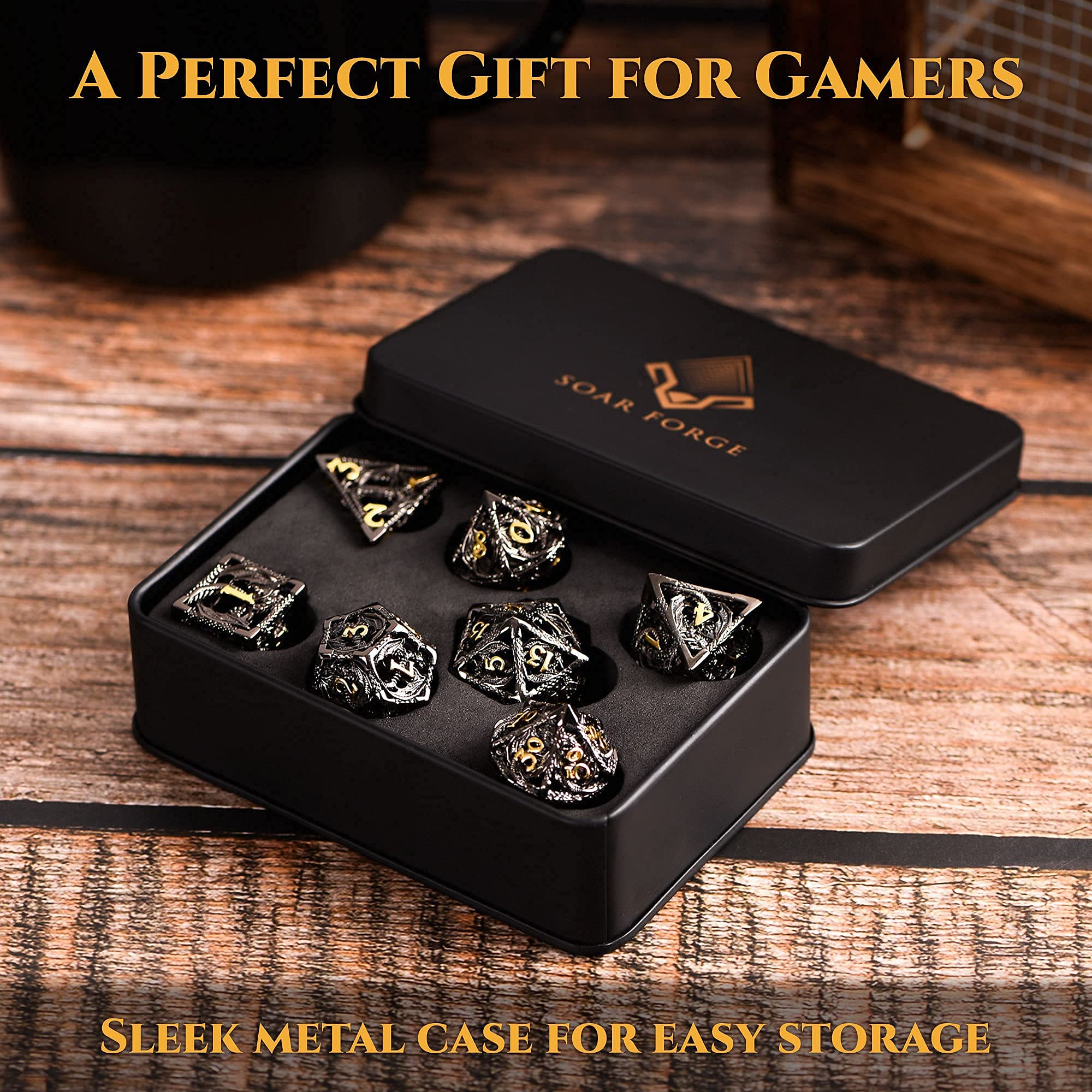 🎁SIZE
Bag: large d20 (about 12 cm or 4,7 inches)
Thank you for stopping by and if you have any questions please contact me.

Have a blessed day!