The Lucky Heart Necklace is a symbol of faith, love, hope, and good fortune.🍀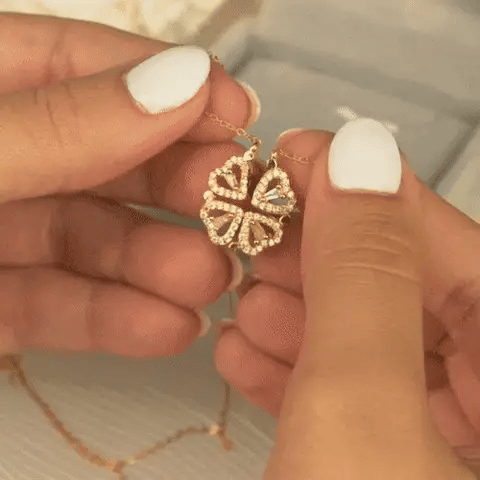 When you wear it, Your luck will come!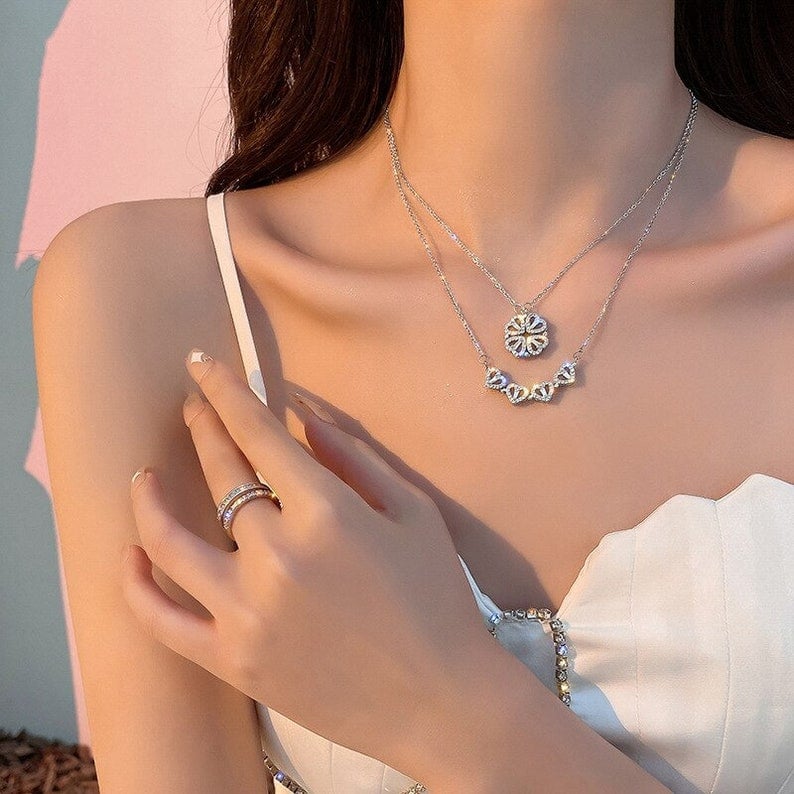 💖 Pretty Hearts or The Lucky Clover? 🍀
🍀"Four leaves" clovers, each leaf means something different: the four leaves represent faith, love, hope, and luck.
💕 One necklace with two ways of wearing: This necklace has two designs in one necklace, open with 4 hearts, but closing is a four-leaf clover, perfect pendant necklace for a lady who has difficulty choosing.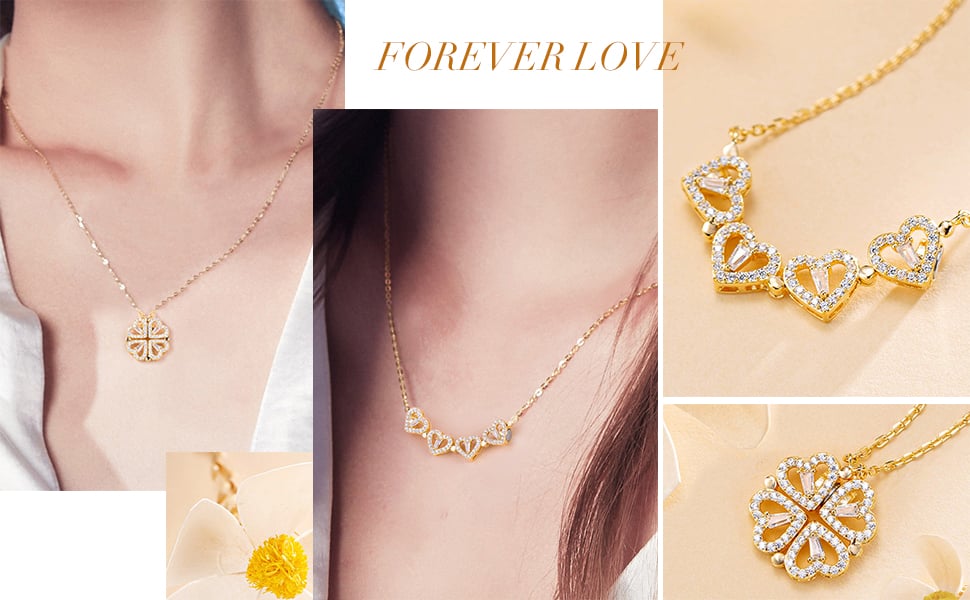 Handcrafted with S925 silver and finished with shiny Zircon Crystals, Clover Hearts Necklace adds an elegant and sophisticated look to any outfit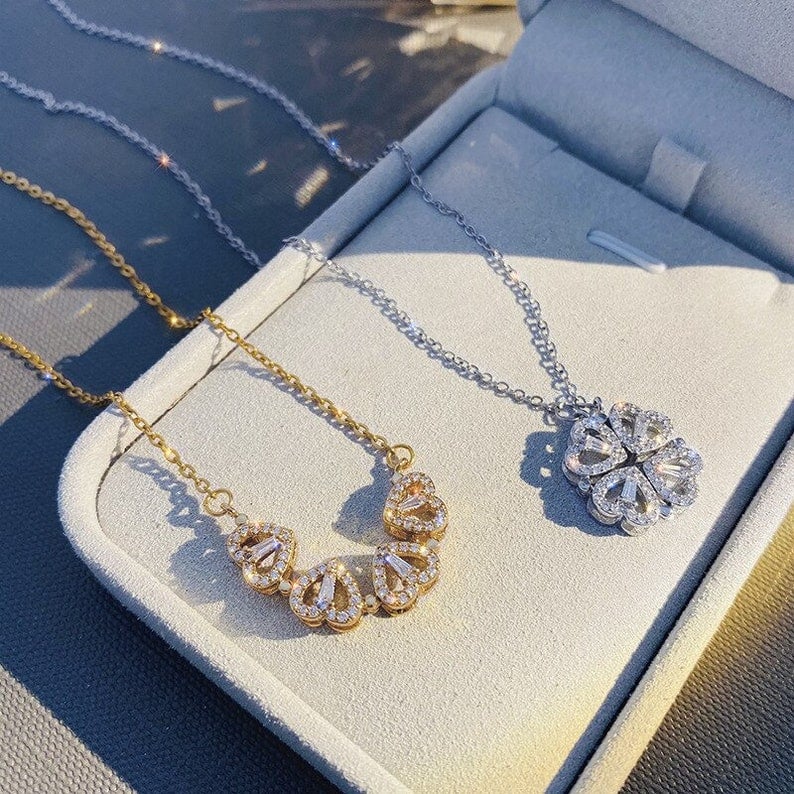 🍀Perfect Gift to Family, Friends, or Lover
You can't put a price on important gifts. This beautiful & cubic zirconia necklace is the perfect gift for your Family/Friends/Lover.
Designed for every lucky you
Handmade with lucky
Each necklace is inlaid with 60 pcs of natural zircon crystals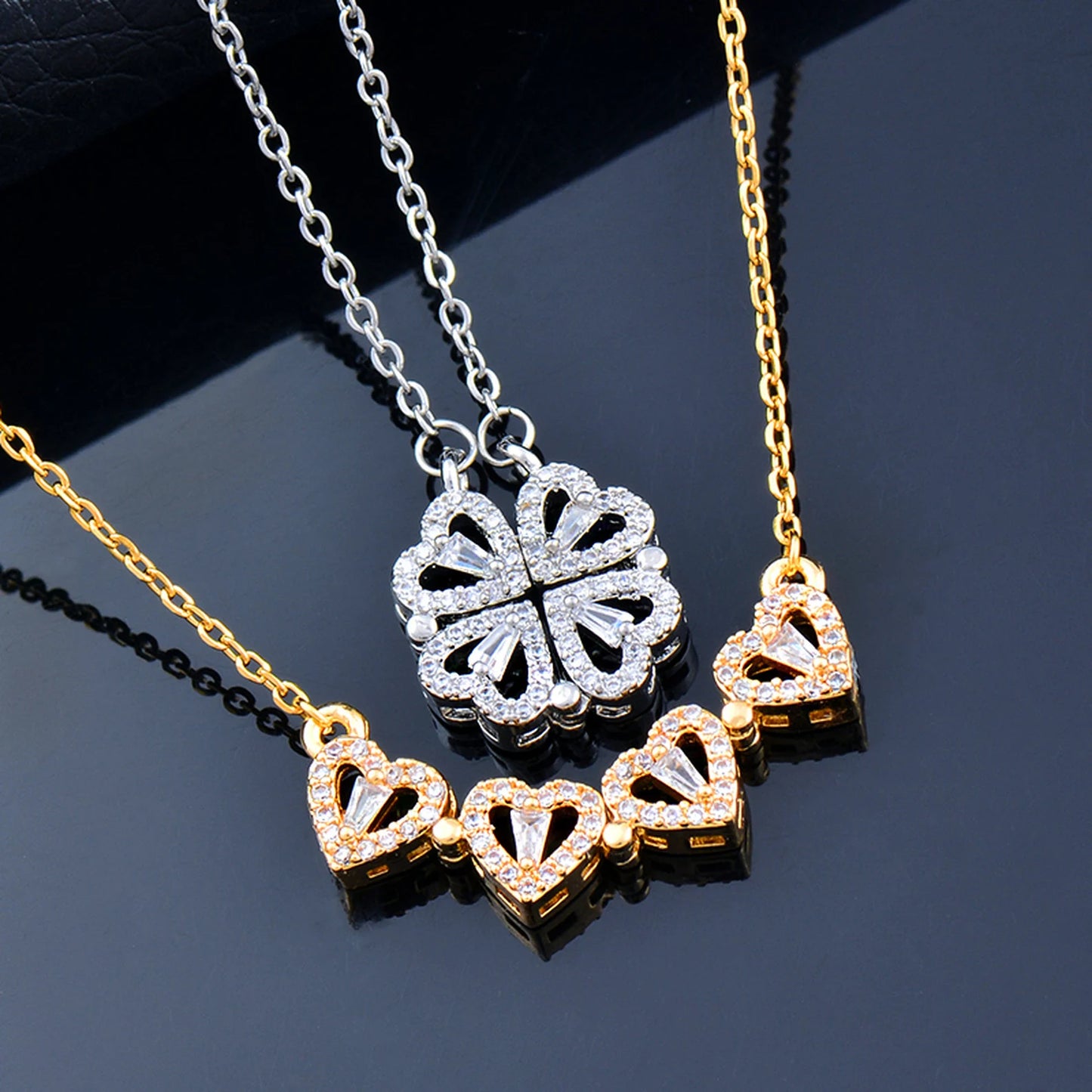 SPECIFICATIONS
Material: S925 silver + cubic zirconia
Craftsmanship: Platinum/14K rose gold plating, to keep the necklace from tarnish.
Size: Four-leaf Clover: 16.5"+0.7"/ Four Hearts: 18.9"