RECHARGEABLE ELECTRIC FOOT GRINDER!
Callus eliminator uses a built-in vacuum that buffs away and sucks up dead skin at the same time.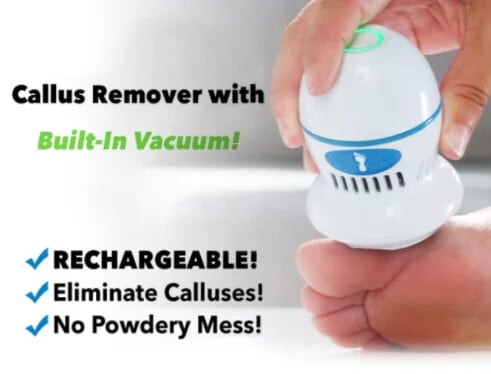 These foot grinder replacement heads are divided into 2 colors with 2 different grinding thickness of surface, including black and gray, the black one is suitable for hard skin and hard calluses, cracked heels, and the gray material is more delicate and can be applied to clean delicate skin, the 2 colors of grind head can be selected as needed.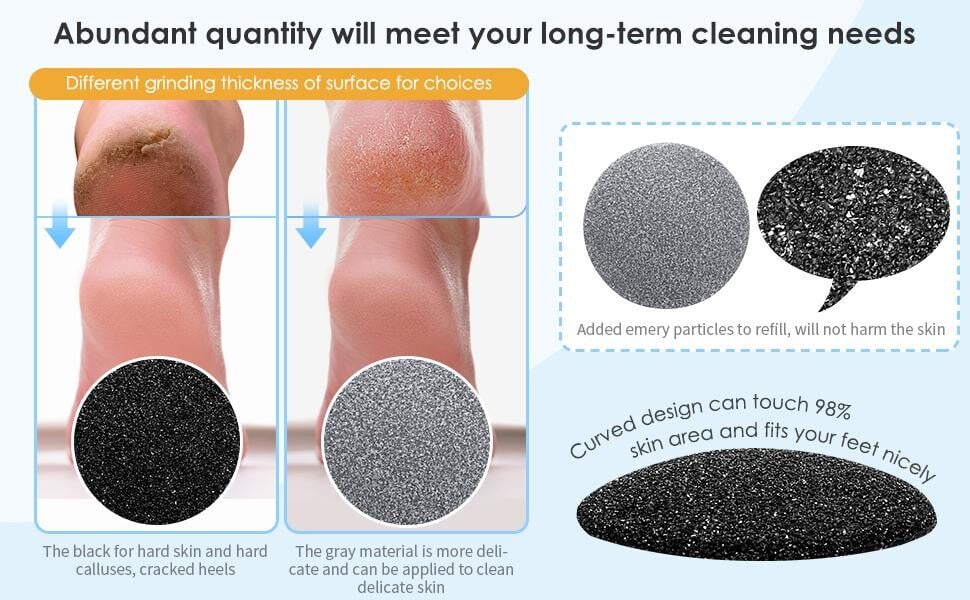 Products benefits:
· Gently buffs away dead hard skin in minutes, leaves you super smooth feet skin
· Ergonomically shaped for the safe and professional home use.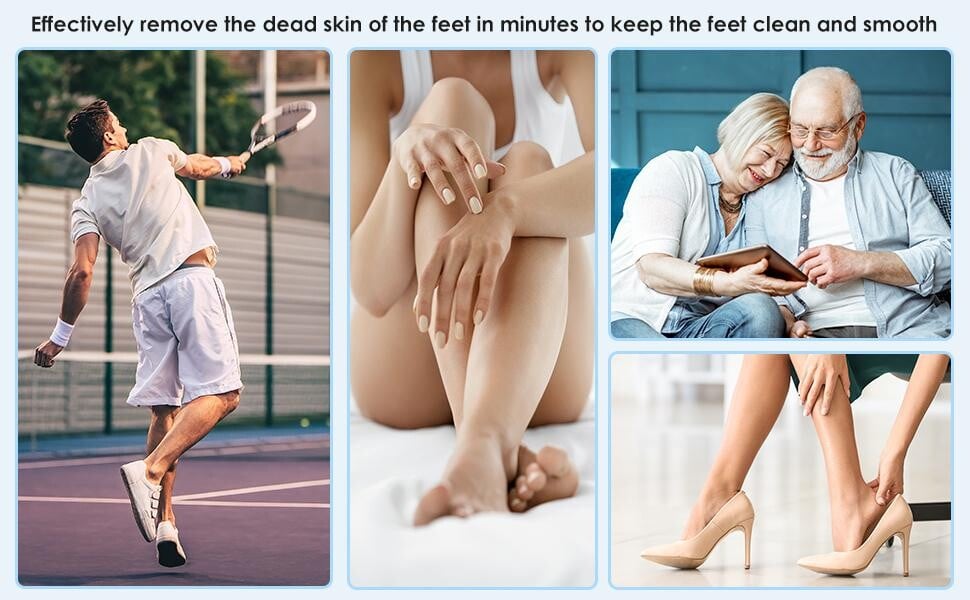 Package:
1* Electric Foot Grinder+1* USB charging cable+1 grinding heads

Warm note:
Please replace the accessories regularly every 3 months to maintain the effect of grinding repair. Cleaning the refills under running water after use can increase the service cycle.