These plant clips are secured loosely so it doesn't harm the vine itself as it grows. It makes plants healthier and surely makes you more productive
Cost-Effective & Durable
You only need to spend very little cost to get your plants growing upright. It is made of PP plastic materials, and plant clips can hold stems and seedlings securely to support stakes, great support for beans and plants.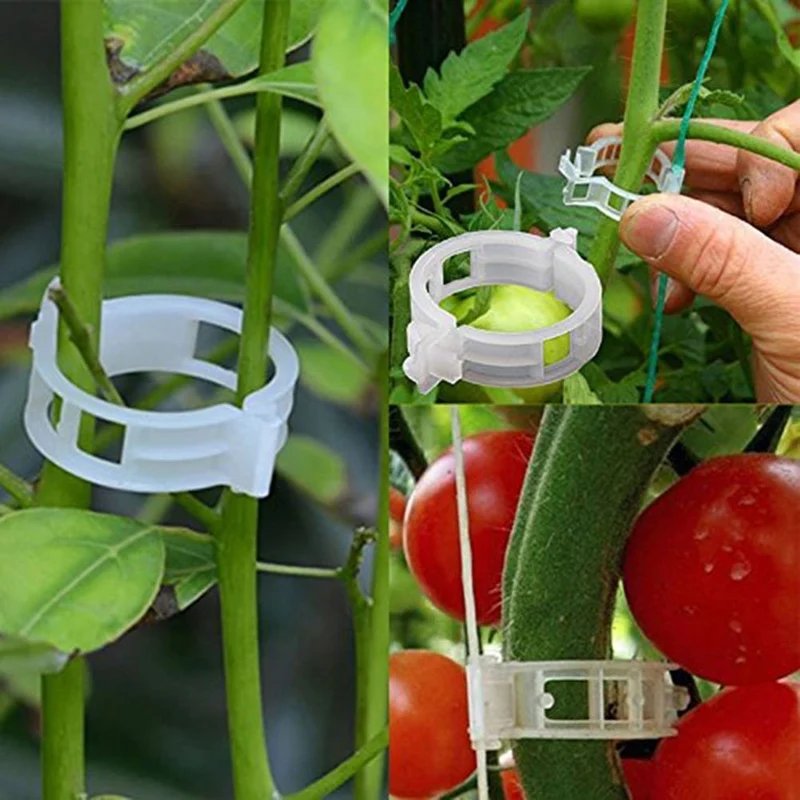 Unique Design
The unfolded length is 2.76 inches and the folded center diameter is 0.98 inches. The hollow-carved design ensures air circulation and enhances plant growth. The quick opening design makes it easy to fix and release.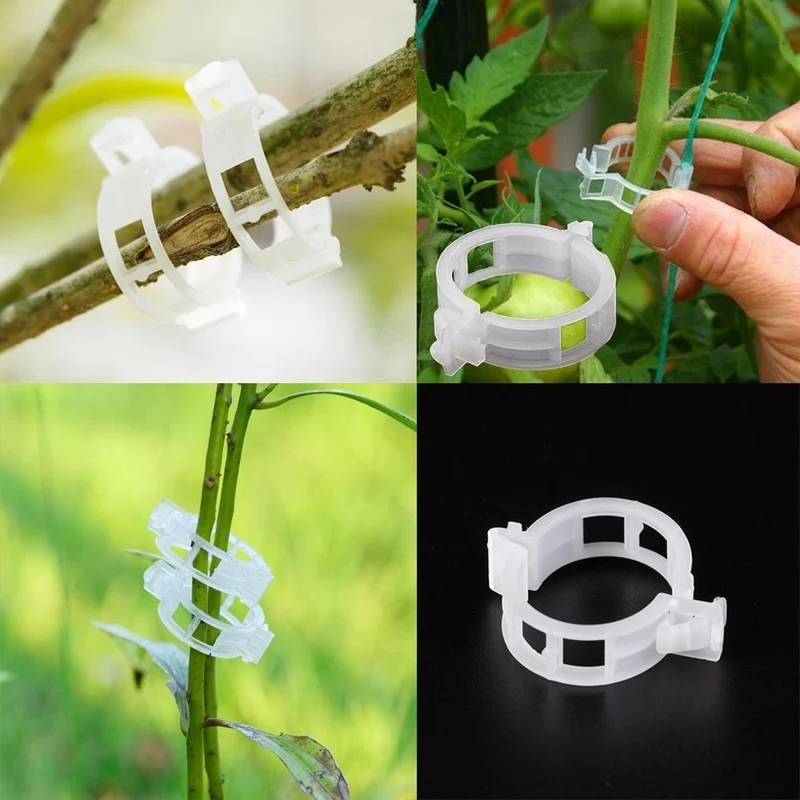 Easy to Operate
Pressing down on the locking tab. These are so easy to clip and reopen. By using these items, they make plants healthier. They give good support and are very easy to use. Can be perfectly used for plant grafting.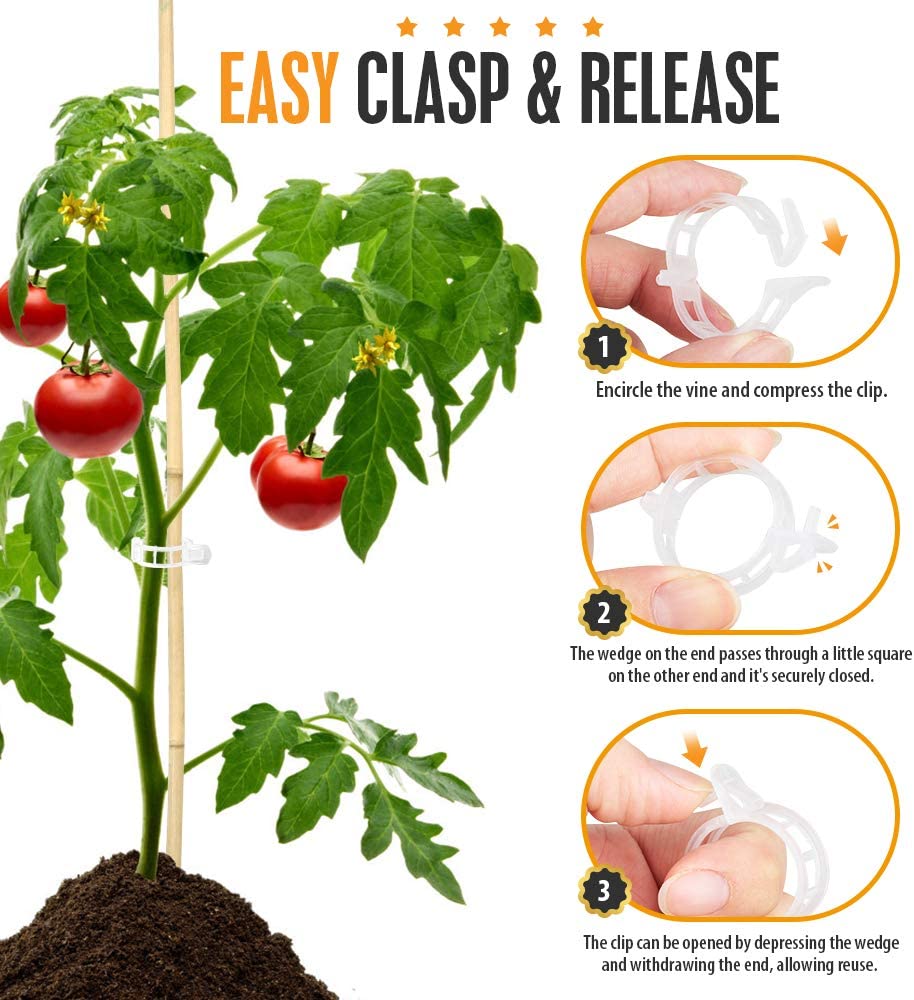 Wide Range of Applications
Great for fixing tomatoes, sweet peppers, watermelons, and other vegetables and fruits on the hanging line.
Can also be used to prevent stem bundles of young plants from breaking or colliding.
Plant Protector
Protect your delicate flowers and vine plants against the hit from wind and rain. Prevent fruits from bending branches or vines and enhance plant growth. Suitable for vertical gardening and tiny house gardens.

Work well for small stems/stalks and vines. Perfect plant clips for tomatoes, peppers, cucumbers,
squashes, beans, eggplants, sweet melons, grapes, blueberry, roses, orchids, honeysuckles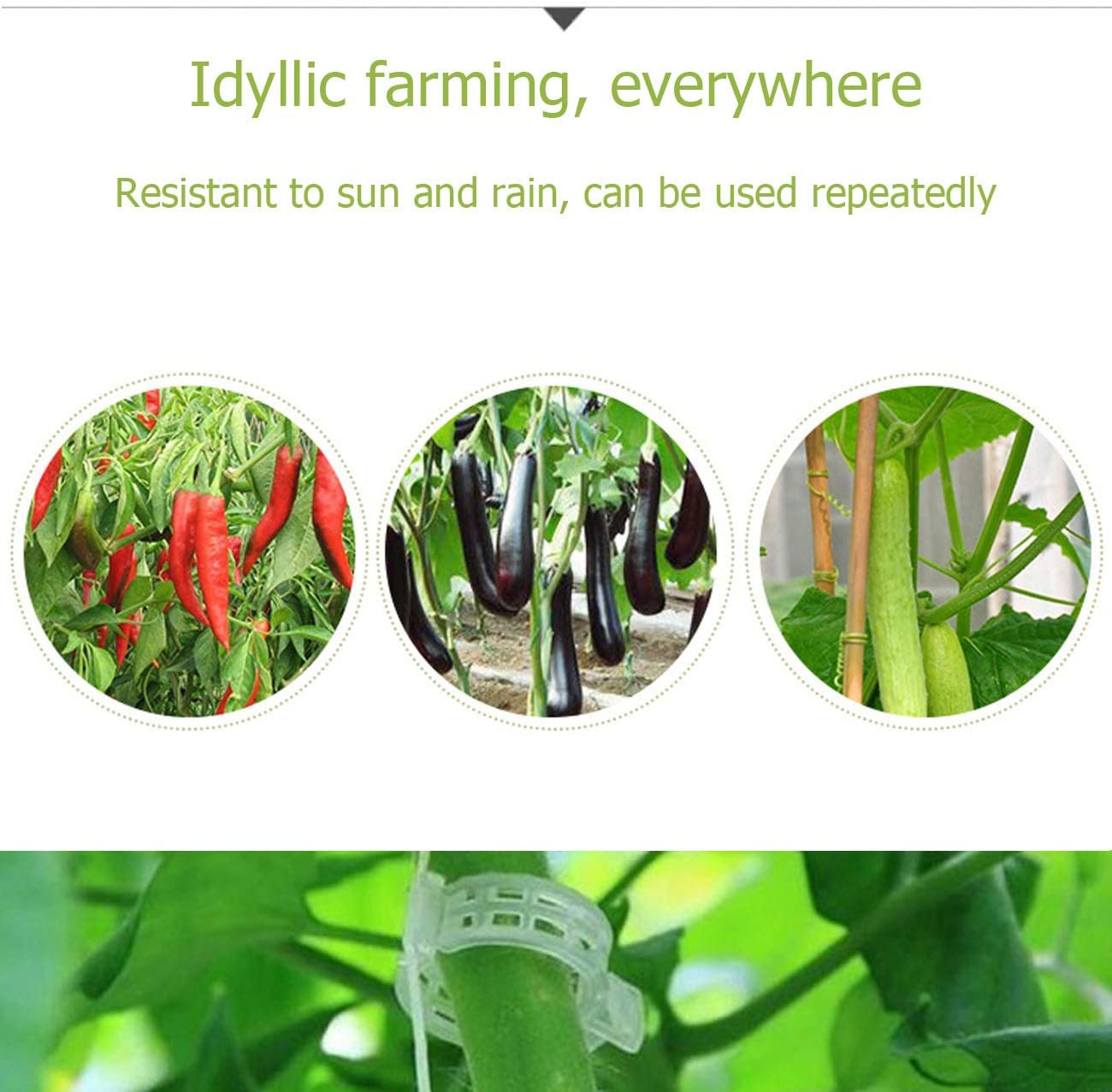 Quite Save Time & Labor:
Snap Joint, easy to snap on and remove. One hand is enough to do the work. Greatly facilitates efficiency, saves time & labor, and renders garden work easier and far more interesting.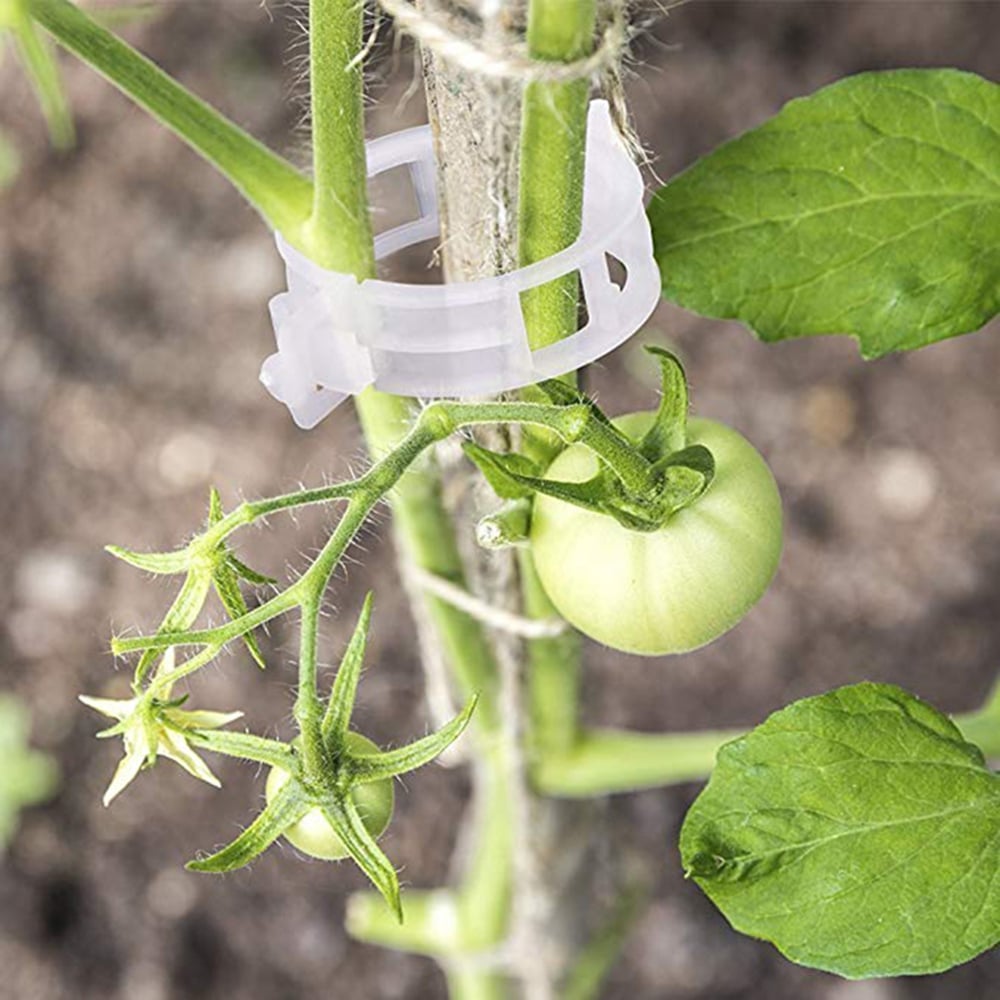 Specifications:
Material: Plastic
Color: White
Dimensions: 1 Inch in inner diameter
Package Includes: