Early Education Enlightenment Quiet Sticker Toy
Repeatedly to stick and match will improve kid's fine motor skill, problem resolving skill and patience.
Perfect educational toy for toddlers 3+ years old because it brings a lot of pleasure.
Your child will never feel bored and you will be able to drink coffee while your child is playing with a busy book.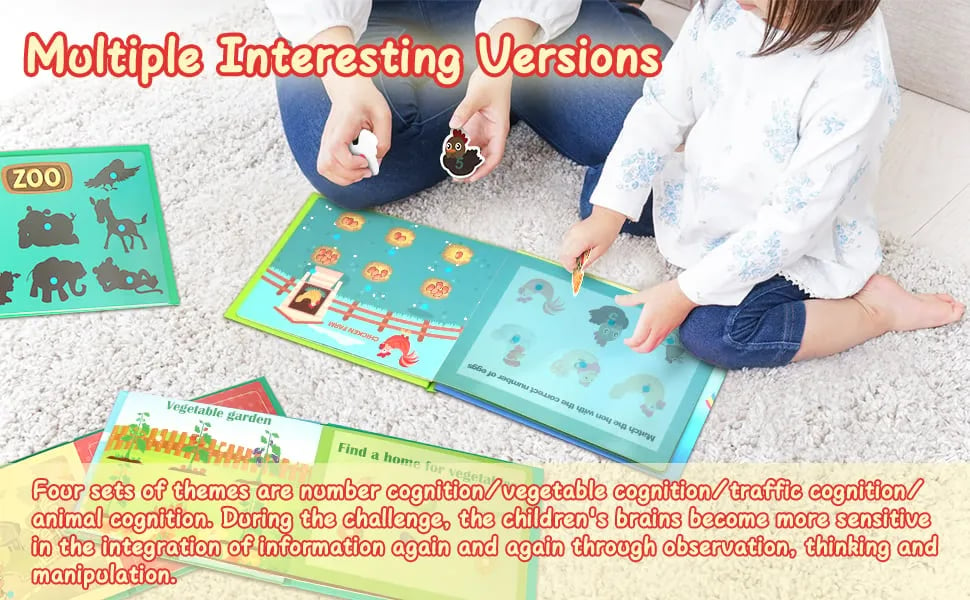 Parents are struggling not to know what games to play with their children?
Parents should all have heard of the Montessori education method. The education method mentions that teaching aids are not tools used by teachers to teach, but materials for toddlers' work. Through these tasks, toddlers can practice self-repetitive operations to enhance knowledge and ability.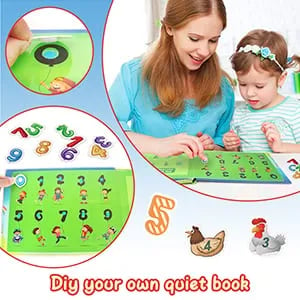 Keep your little one busy. Ability to pair items and explain why they are together.
Essential for cognitive skills and fine motor skills. By matching the velcro sticker to the book.
Children are practicing visual discrimination, familiar with one-dimensional printing.
And learn to associate actual objects with printing. All of these are crucial pre-reading skills.
If your child likes to take things apart and put them back together, This book is perfect for them.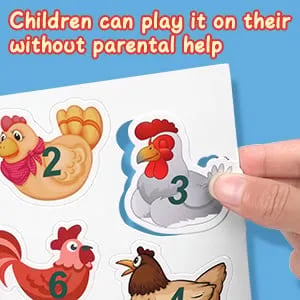 Perfect Gift, Kids Can't Resist!
There are multiple different activities and learning opportunities for kids to play with while learning colors and shapes at the same time.
The joy of matching number puzzles to form themes, seeing patterns when learning animals, mastering English and objects when matching corresponding pictures, learning to distinguish cars, vegetables, animals, numbers.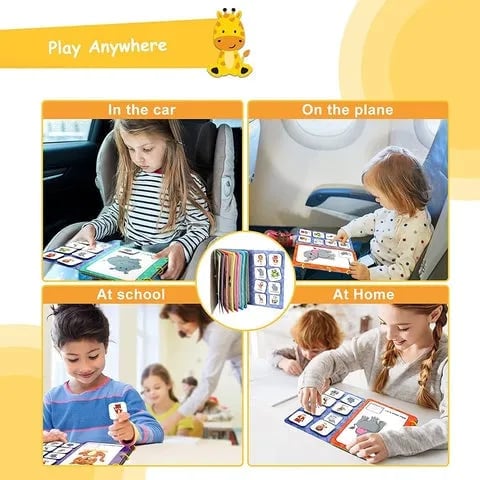 FEATURES
Toddler Activities :Quiet Sticker Toy is a toddler learning toys, designed to improve motor skills, cognitive skills, basic literacy, memorization, identification, and hand-eye coordination (including kid with autism and kid with speech development delays).
Durable & Safe :The Quiet Sticker Toy is made of the highest quality safe materials, tear-resistant and water resistant, and handed down from generation to generation. The card edges are rounded to avoid any potential damage.
Great Travel Toy Choice:Storage bag with carrying handle, easy to carry. Perfect for long car trips and airplane rides, toddler travel toys will keep your kids busy and toddler travel activities less boring!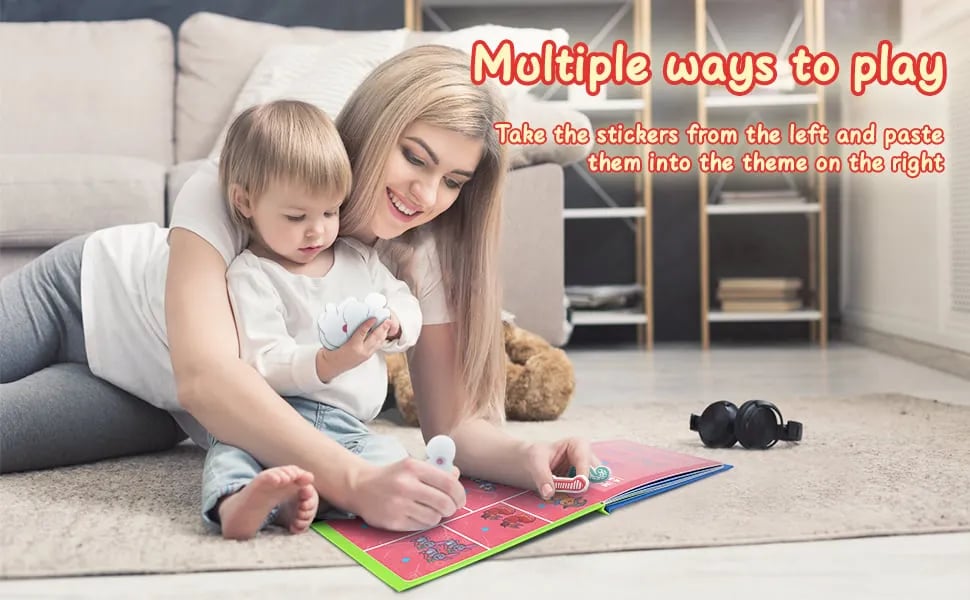 This quiet book is not only a toddler's game toy but also a learning aid. It opens the door to knowledge in a way that children like.
SPECIFICATIONS
Material: Paper
Weight: 650g
Style: Transportation, Animal, Number, Vegetable
Size: 20.5*28*1.8cm/8.07*11.02*0.71in
PACKAGE
1/4 * Early Education Enlightenment Quiet Sticker Toy