Features
Durable Material
The rocket sprinkler is made of Eco-friendly ABS material, safe and sturdy, durable and long-lasting, and perfect to bring your kids or pets a lot of fun on hot summer days.
Sprinkler Rocket
Attach a garden hose to the thrust controller to raise and balance the rocket on a stream of water. Once balanced the rocket just where you want it, water sprays from the rocket nose.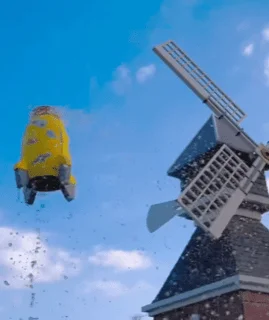 Water Sprayer Toys
The rocket sprinkler is designed in a rocket shape, looks so cute and cool, and the bright color can attract kids easily to play water games on the lawn, backyard, or courtyard happily.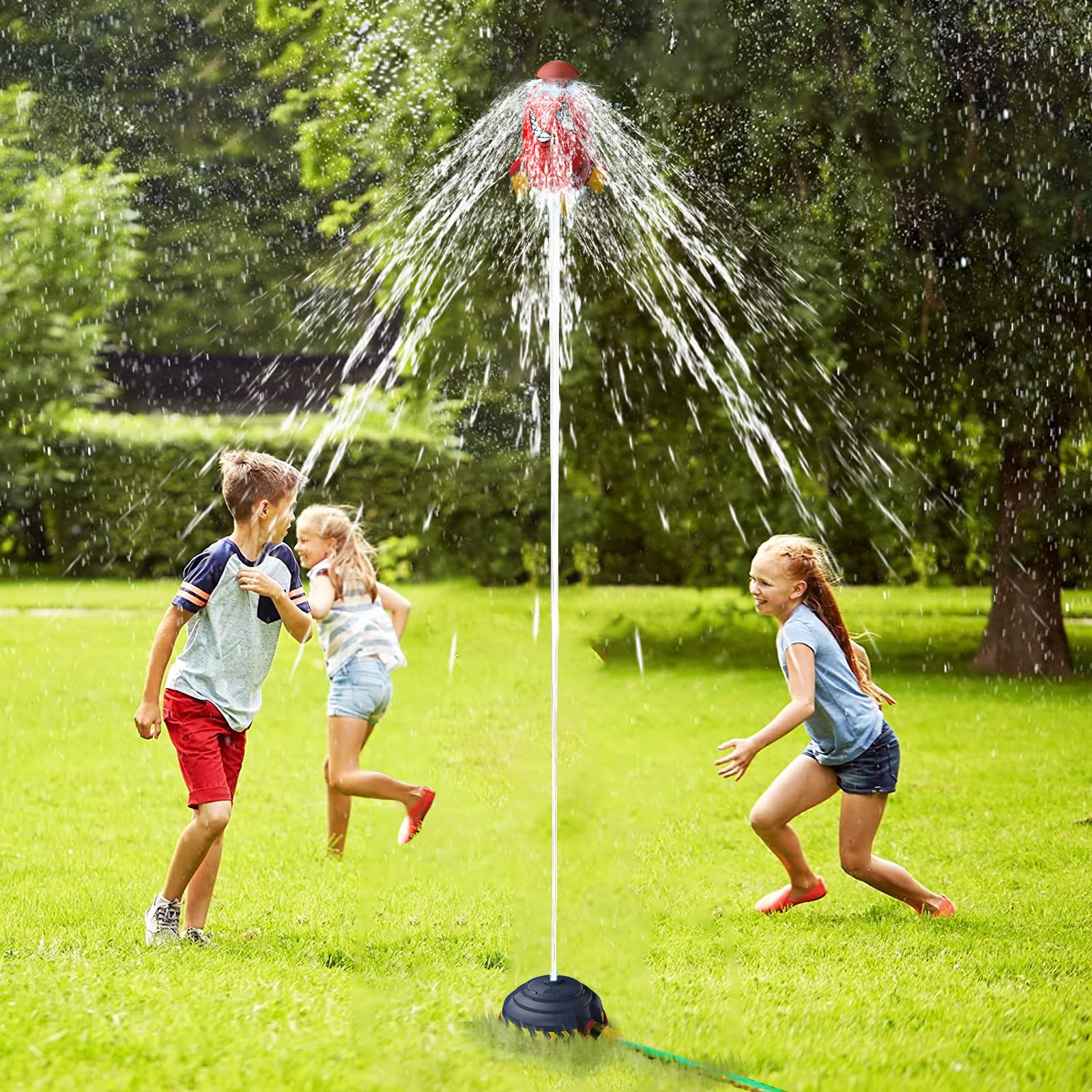 Easy to Operate
Step 1: Connect the Hose. The universal interface can be added if required
Step 2: Connect the hose to the yard faucet outlet
Step 3: Rotate the valve and tighten it!
NOTE: Please open the valve of the faucet slowly. The Water Pressure is Higher, the rotation will be faster, and the spray height be higher.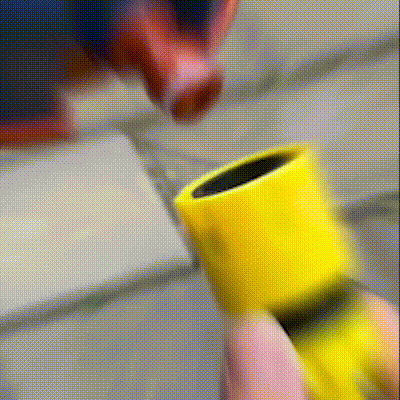 Great Summer Water Gift
The rocket sprinkler toy is a funny gift for kids to enjoy water fun in summer with their families and pets. Innovative toys that keep kids engaged perfect for the beach, pool, and backyard fun that's a delight for all ages.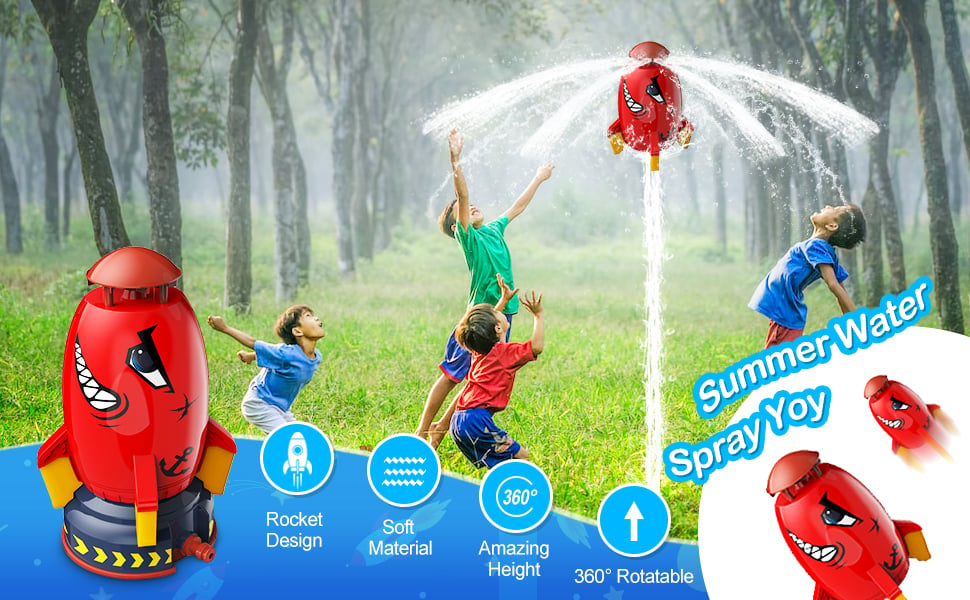 Easy to assemble
Connect the connectors at both ends of the water pipe.
Insert the connector into the launch base.
Drop the other connector and fix it on the faucet outlet.
Put the rocket on the launch base and slowly turn on the tap.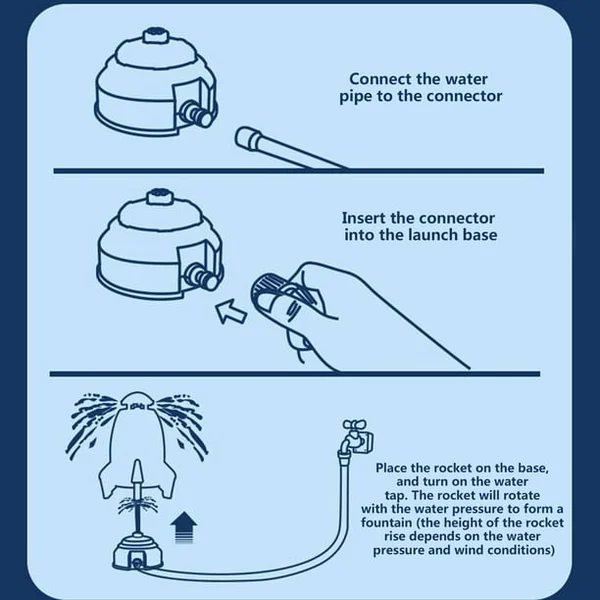 Red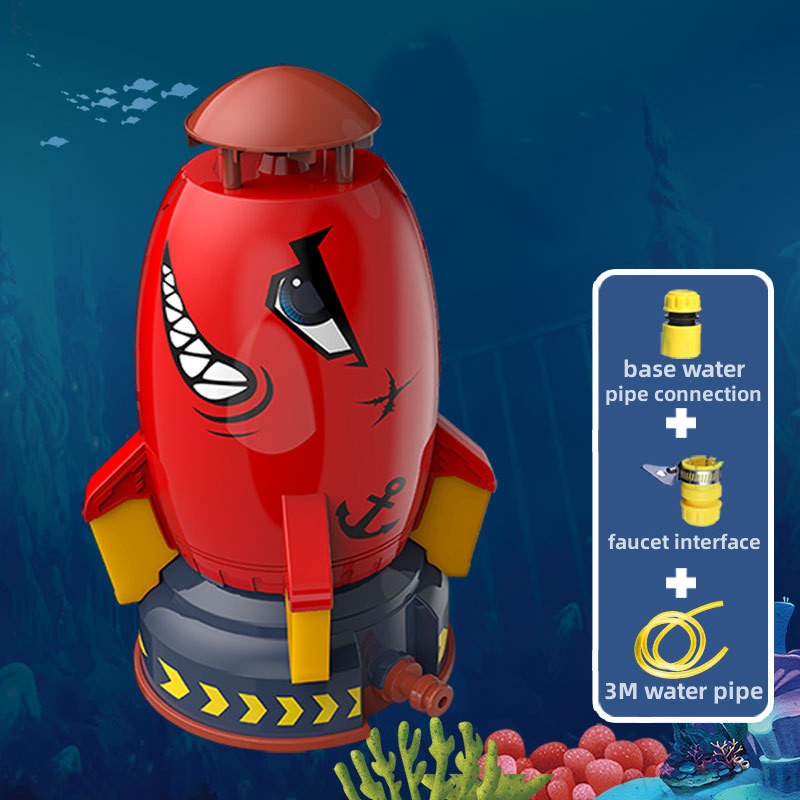 Gray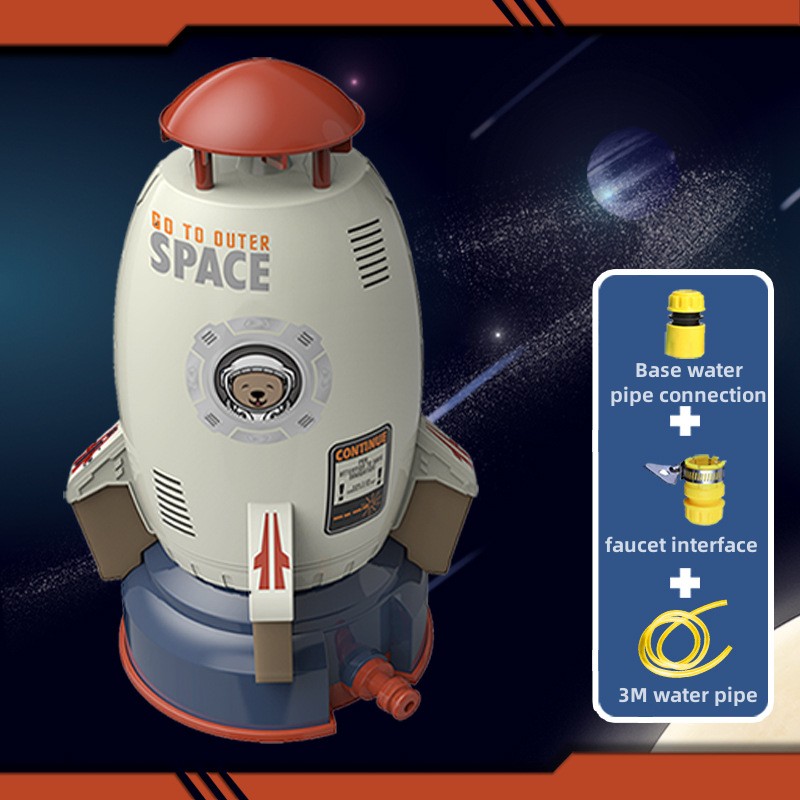 Yellow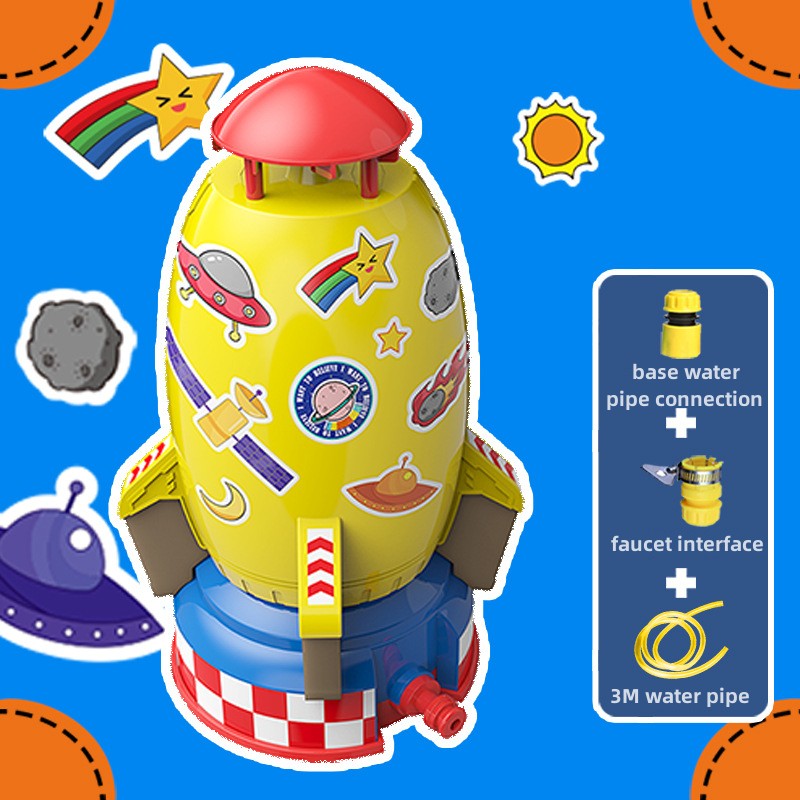 Specifications:
Material: ABS, EVA
Packing Weight: 540g
Size: 11.2*4.1 inch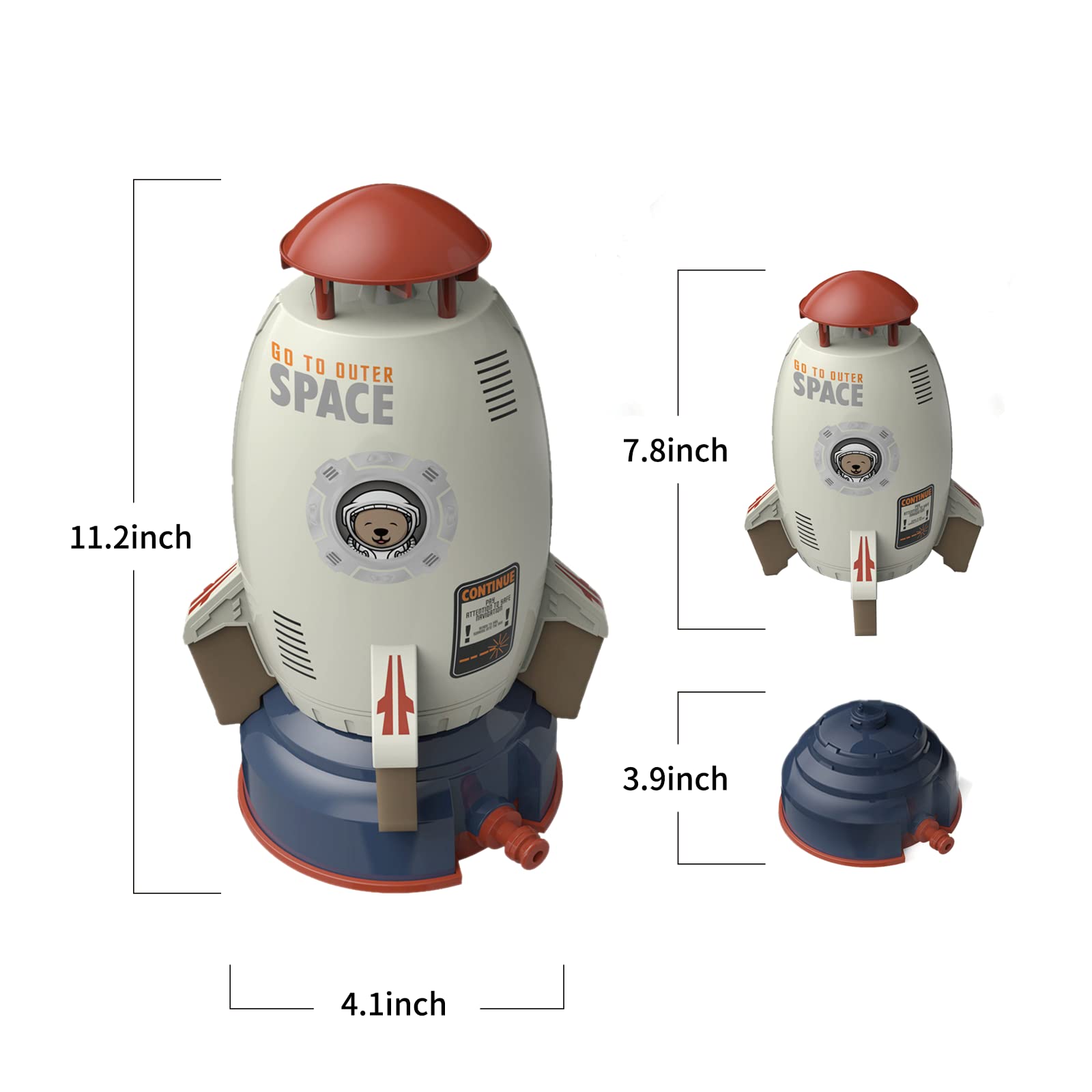 Package List:
1* Rocket
1* Base Interface
1* Faucet Interface
1 * 3M Water pipe