Love the beach but you can't stand the sand sticking to your body?
With the anti-sand beach mat, you don't have to worry about sand sticking to the blanket or body. Love it!

😍😍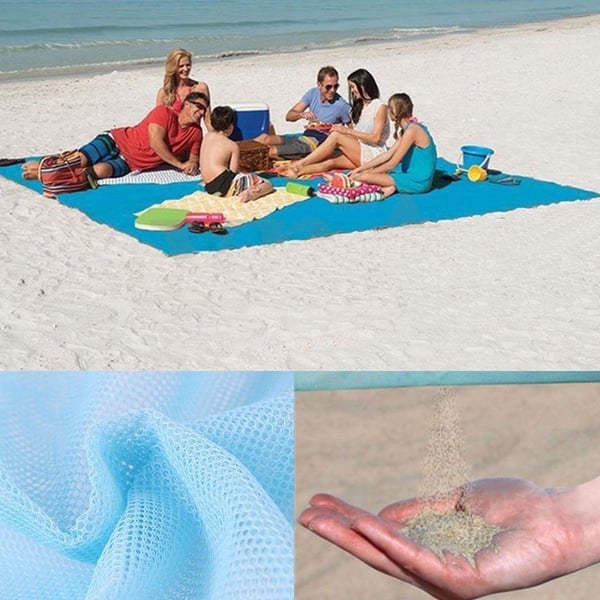 This amazing Anti-Sand Mat lets you chill, tan, and read at the beach without sand getting in the way.
How It Works:
The dual-layer mesh technology features a top layer that allows particles to pass through it while the bottom later prevents sand beneath it from rising up. If sand does make its way on the mat, all you need to do is brush it off with your hand and it'll fall through the mat, as shown below.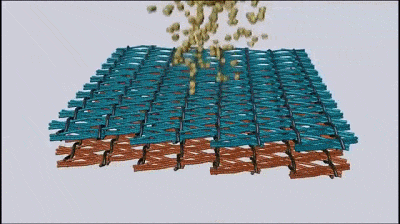 Eliminates all dirt, dust, and water from its surface to ensure a clean and dry mat at the beach, picnic, or outdoor concert.
MAIN FEATURES:
🏖️ SAND-FREE WEAVE TECHNOLOGY – Made from two layers of patented woven polyurethane that instantly filter sand to the beach as soon as it falls on its surface.
The specially woven polyurethane acts as a one-way filter to prevent sand from reemerging through the bottom of the mat.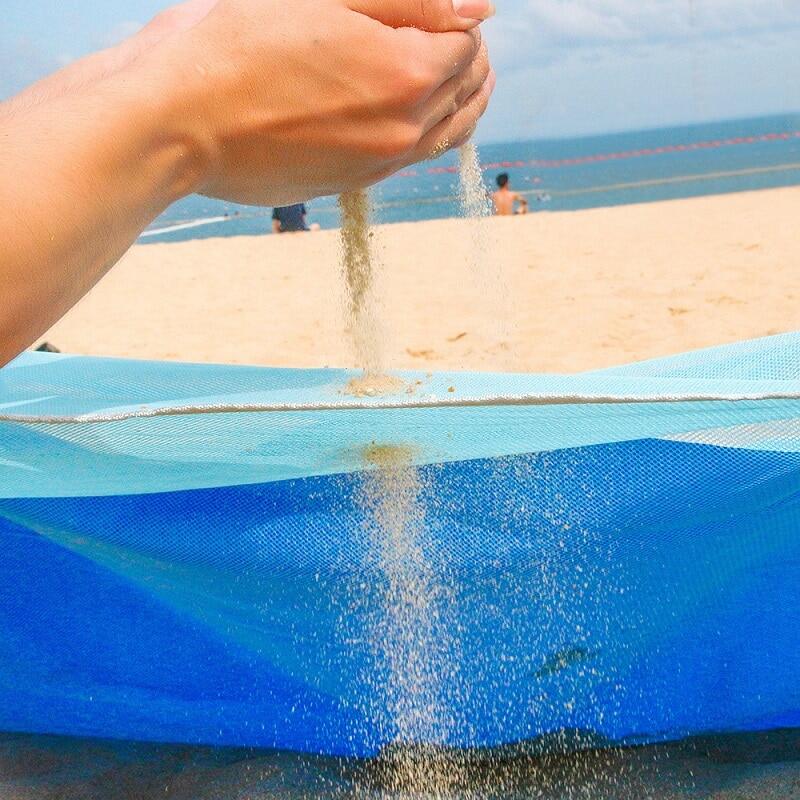 🏖️ MULTI-USAGE – Perfect for the true outdoor enthusiast who demands durability and versatility in everything they own. It works great as a ground mat when camping, backpacking, and RVing.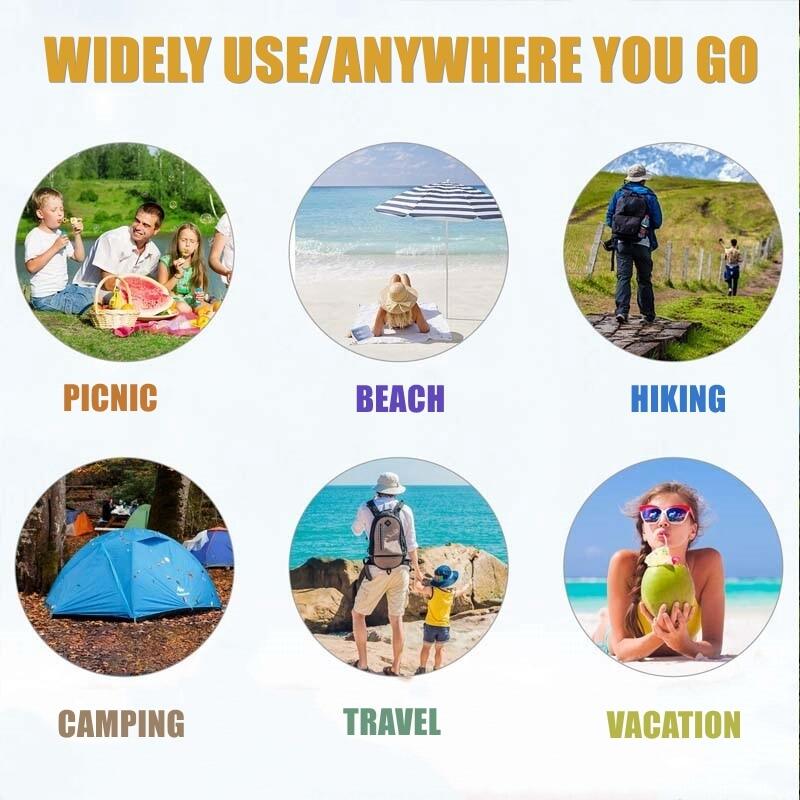 🏖️MILITARY GRADE CONSTRUCTION – Features reinforced seams as well as double-reinforced, heavy-duty metal corner D-rings, which allow it to be securely affixed to the ground quickly and easily, even in adverse conditions.
🏖️WIND RESISTANT -There are 4 Anchor Stakes for our beach mat. You can use them to secure the blanket firmly to sand or grass and avoid the beach mat to be blown away.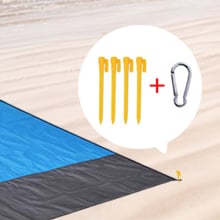 🏖️Easy To Carry–Our beach blanket can be easily carried in the cloth bag.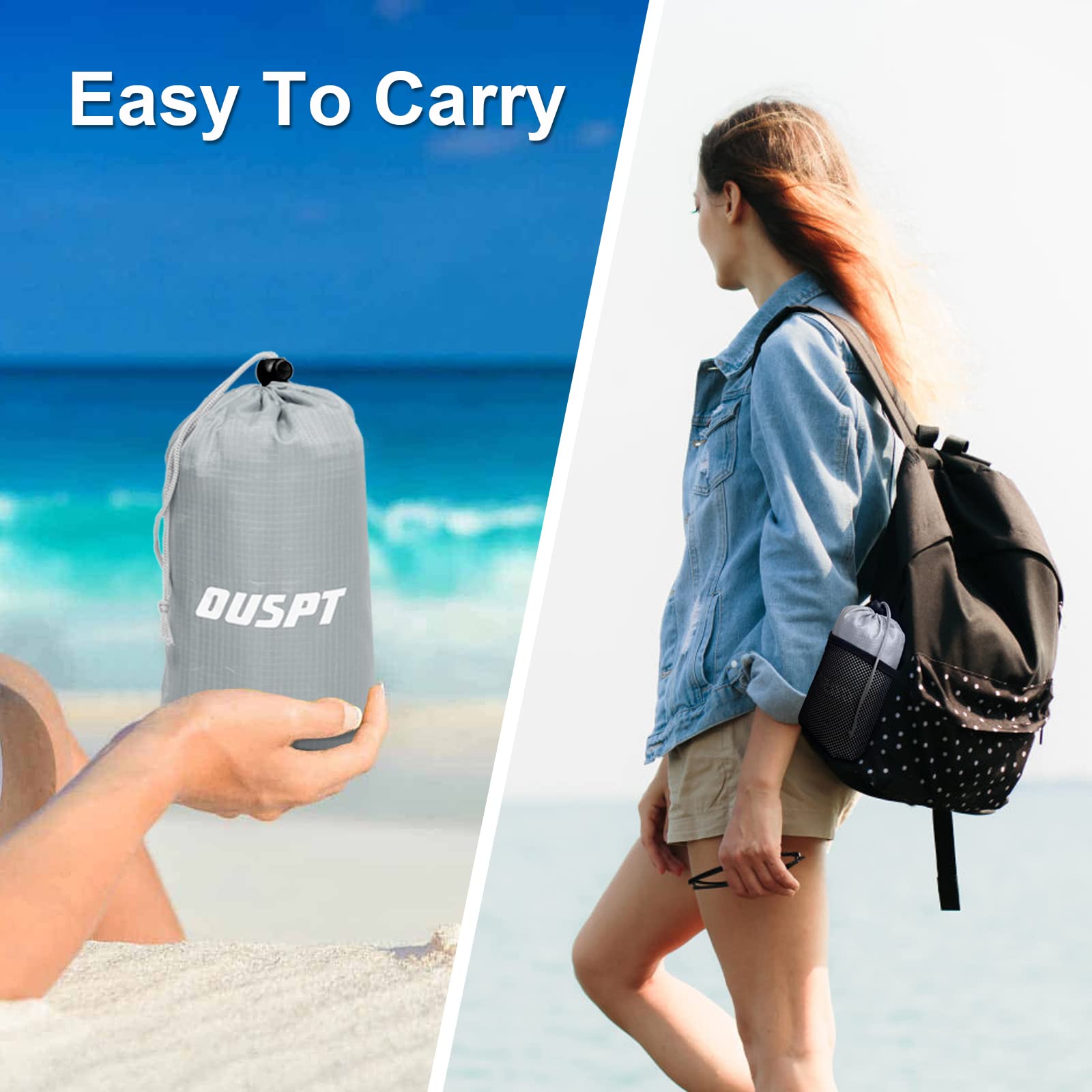 🏖️Machine Washable –Want to wash your beach mat? No problem. This sand-free beach mat is not only soundproof and waterproof but also machine washable.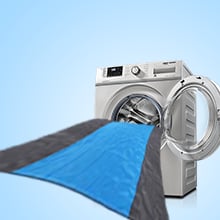 Use scene display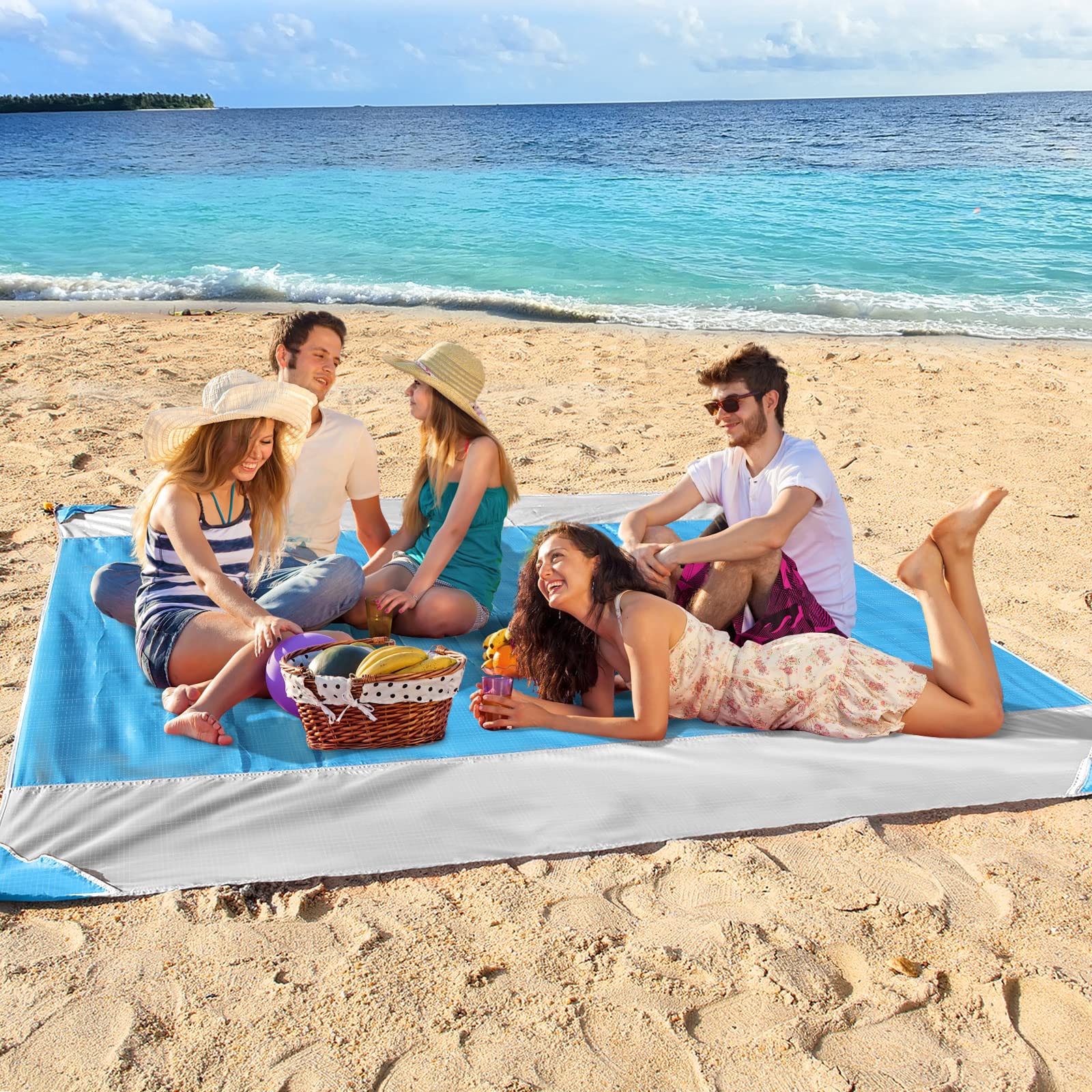 Travel Blanket-Our oversized beach blanket can easily fold into pocket size. It's the perfect travel buddy for your outdoor adventures.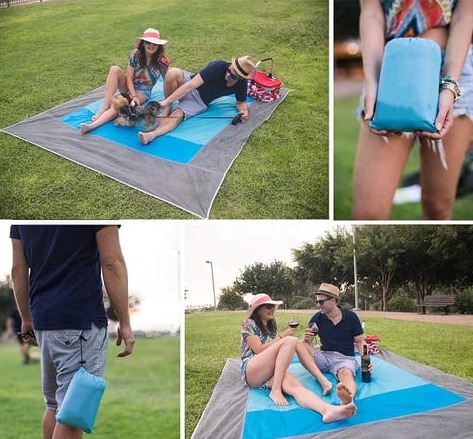 Festival Blanket-It can be used as a blanket/mat or sun/rain shelter. Great for beaches, picnics, parks, family trips, sports events, open-air festivals, camping, hiking, fishing, other occasions, and outdoor activities.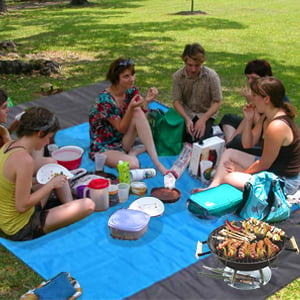 SPECIFICATIONS
Material: Woven polyurethane

Size : 55.12"×78.7" /82.68"×78.74"

Color: Blue, Green, Orange, Red, Rose Red, Royal Blue
Package Include:
1* Lightweight Sandproof Beach Blanket