This keychain is a constant reminder of strength, resiliency, and hope. Suited for key rings, backpacks, pencil cases, laptop cases, or ID holders, the message of hope and strength can always be carried with you.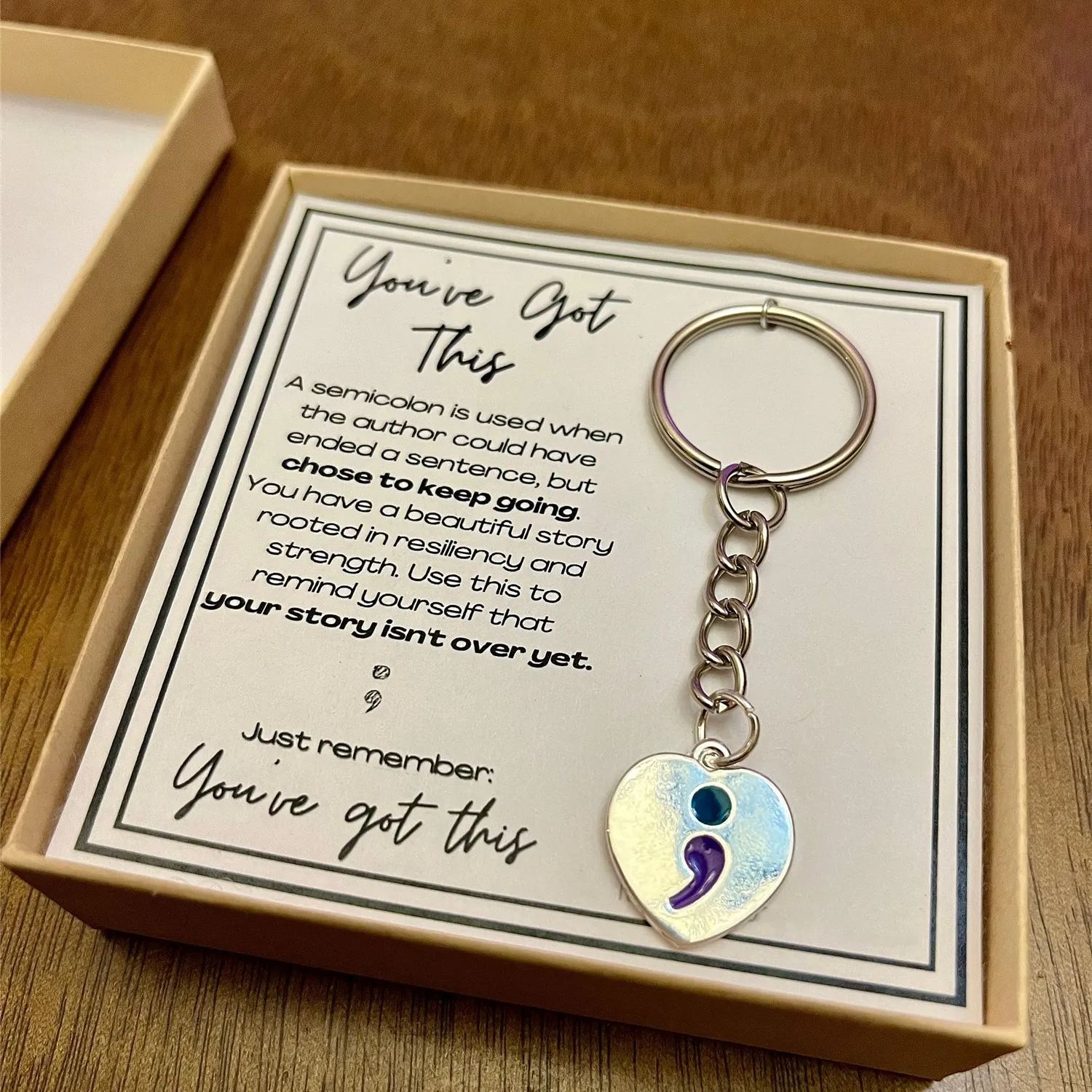 Each keychain is pre-packaged in a gift box with a card inside that says "A semicolon is used when the author could have ended a sentence, but chose to keep going. You have a beautiful story rooted in resiliency and strength. Use this to remind yourself that your story isn't over yet."

If you or someone you know is struggling with thoughts of suicide or self-harm, call 988 or your local crisis number.There is hope. You've got this.
SPECIFICATIONS
Handmade
Length: 2.75 inches