Your boring plain spotlights are a little boring whenever there is a party! Get in the party spirit with the Skull Night Light.😱😱😱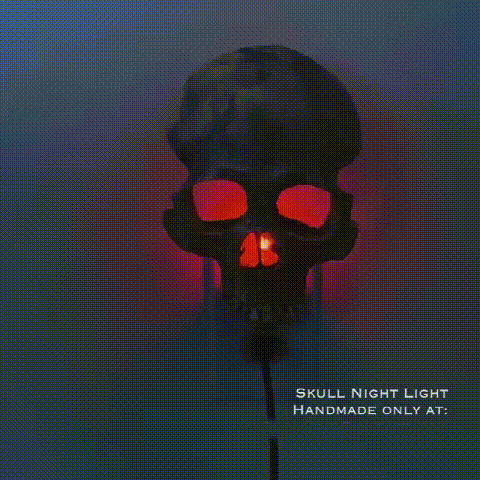 Light up your room with this awesome skull lamp! This lamp actually plugs into a wall and uses a standard 120V outlet to power the LED bulb inside! That's it! Enjoy your new lamp!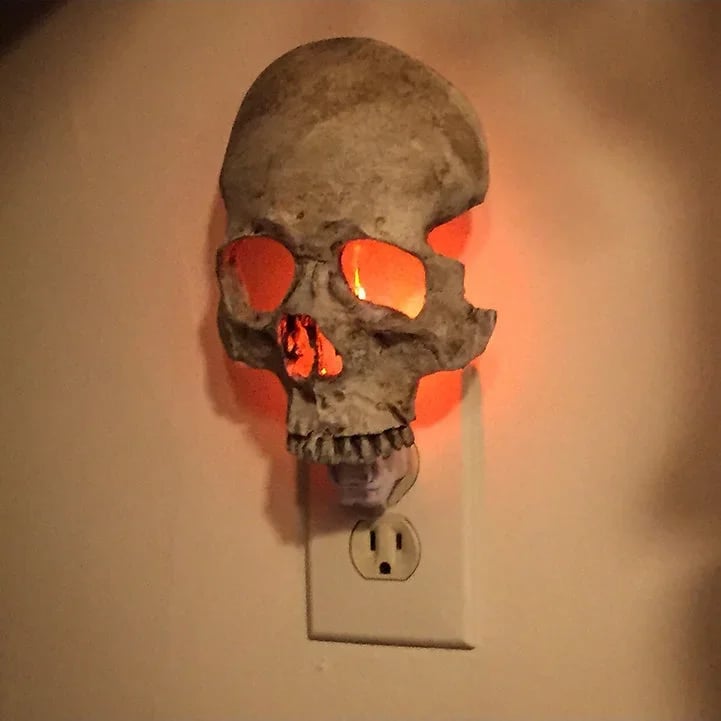 The hyper-realistic human Skull Night Light is handcrafted, and each skull is uniquely customized by hand as requested.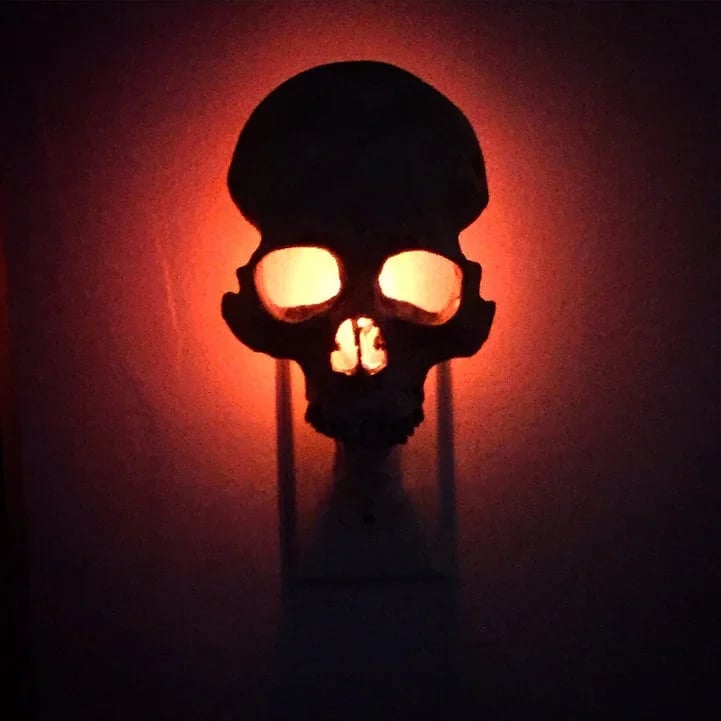 Handcrafted Skull Night Lights are cast from custom molds with hand-poured resins. It spends hours/days with each piece adding unique details, then treated with various stains and paints.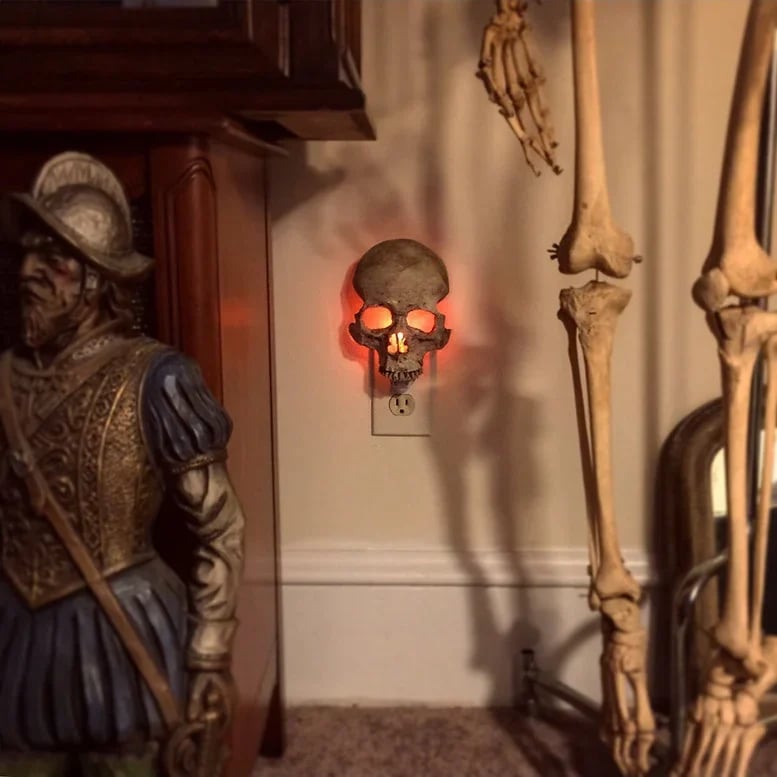 When the skull night light is connected to electricity, it can be controlled by the button switch below. This 5.9" tall human skull night light is the perfect gift for skull lovers and light lovers