🦚Let this wise peacock guard your garden and welcome friends to your home.
A fun & unique all-metal macaw peacock will add a bit of color and whimsy wherever you put him. This is a BEAUTIFUL piece of art. It makes you happy every single time you walk past it displayed in your home :)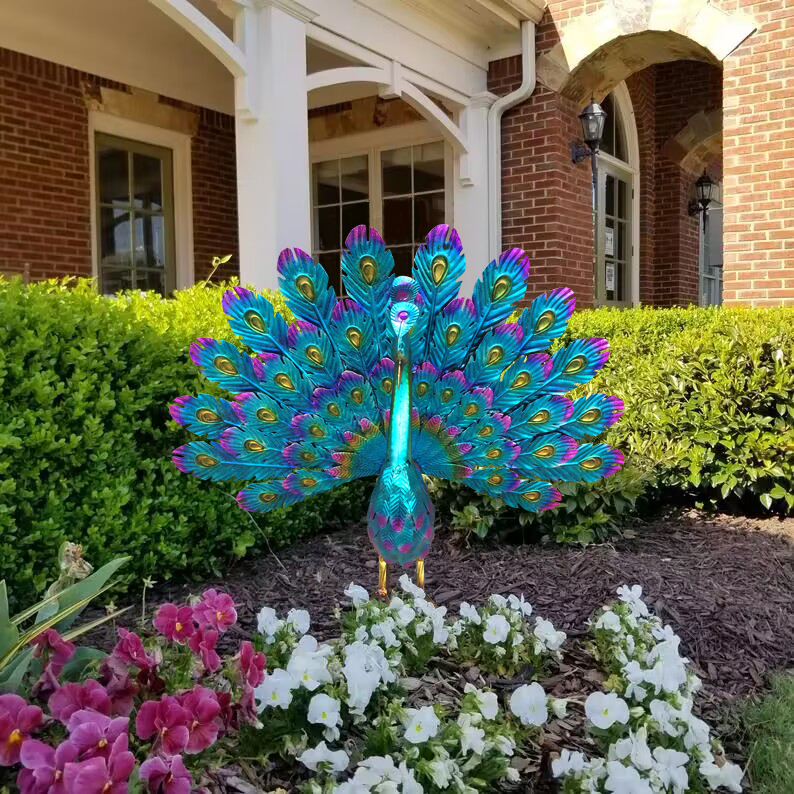 ❣️They are perfect and add so much to our flower garden. Every peacock fan needs to have these fabulous peacocks in their yard! They are sure to put a smile on anyone's face.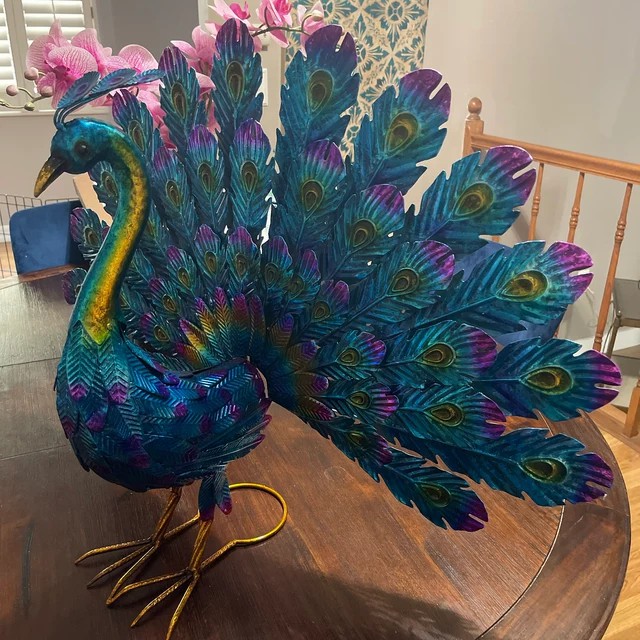 🎁PERFECT GARDEN GIFTS 🎁
This beautiful peacock can be served as a charming gift to present to your families, friends, relatives, and colleagues on birthdays or other proper occasions, which will bring them a sense of surprise!!!💝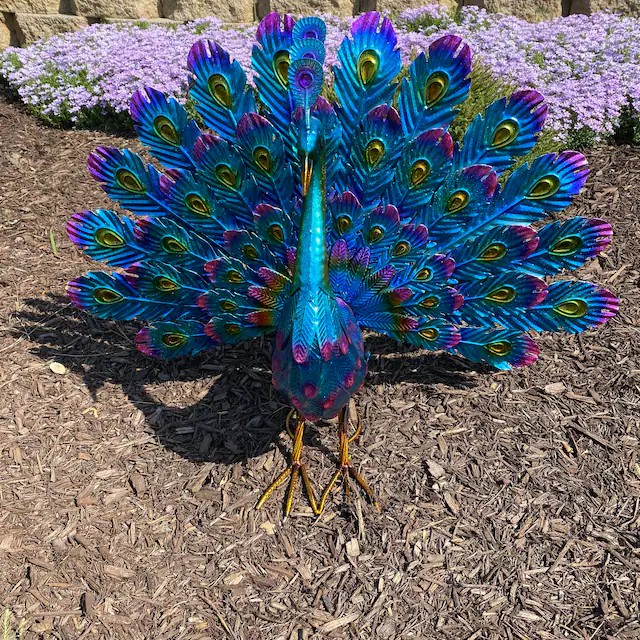 Dimensions
Approx. 17.1" Tall x 7.9" Deep x 13.0" Wide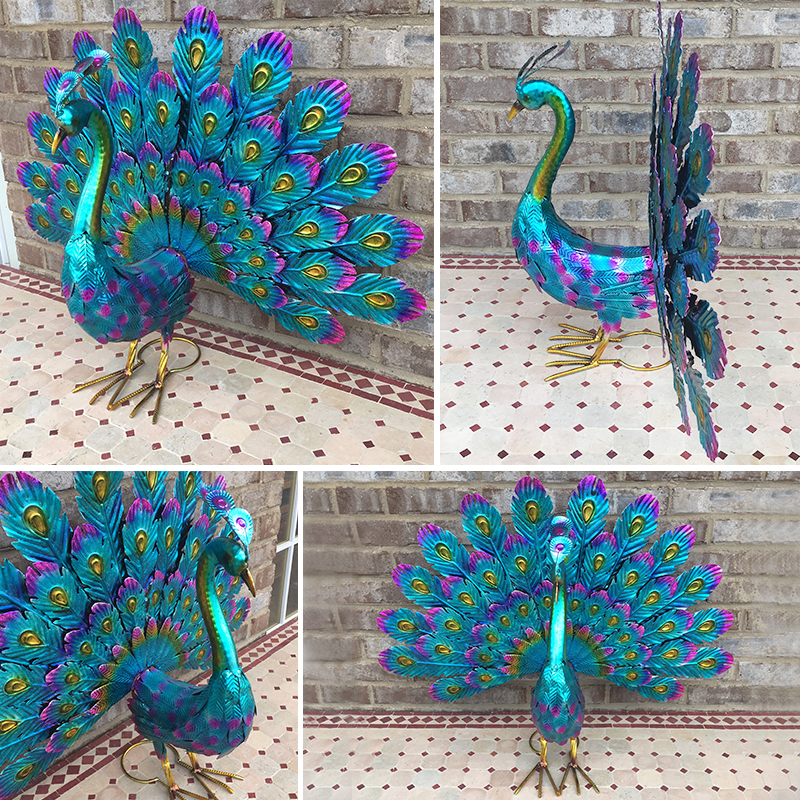 Important:
Please note the dimensions listed as size cannot be determined based on pictures alone. Colors may appear different in person due to lighting, monitor/phone settings, etc.