🎒Celebrate Every New Journey with Our Back to School Bracelet!🌻
Crafted with love and care, this stunning piece is designed to mark the special moments in life, making it a perfect gift for your loved ones.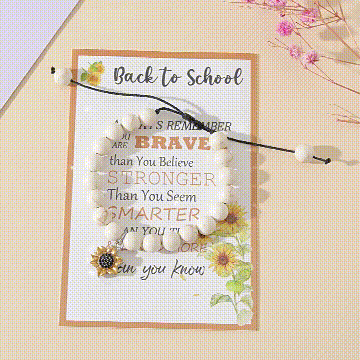 Key Features:
🌼Meaningful Design: Our bracelet features natural stone beads that represent strength, grounding, and positive energy. The sunflower pendant symbolizes happiness, growth, and the bright journey ahead.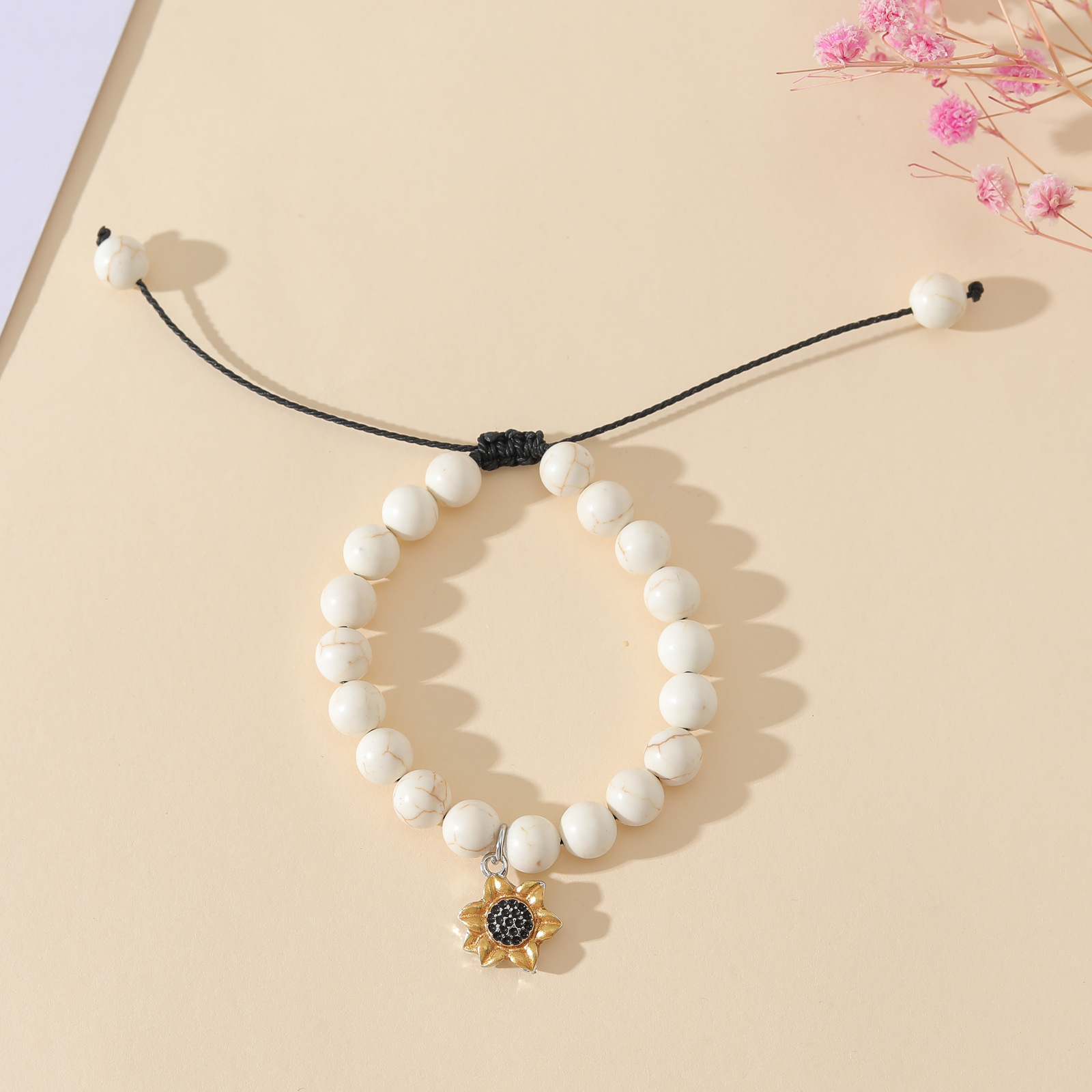 🎁Versatile Gift: Whether it's the first day of school, studying abroad, camp trips, or any occasion, our bracelet is a heartfelt gift for mom, daughter, son, grandmother, granddaughter, or anyone dear to you. It's a beautiful reminder of your support and love.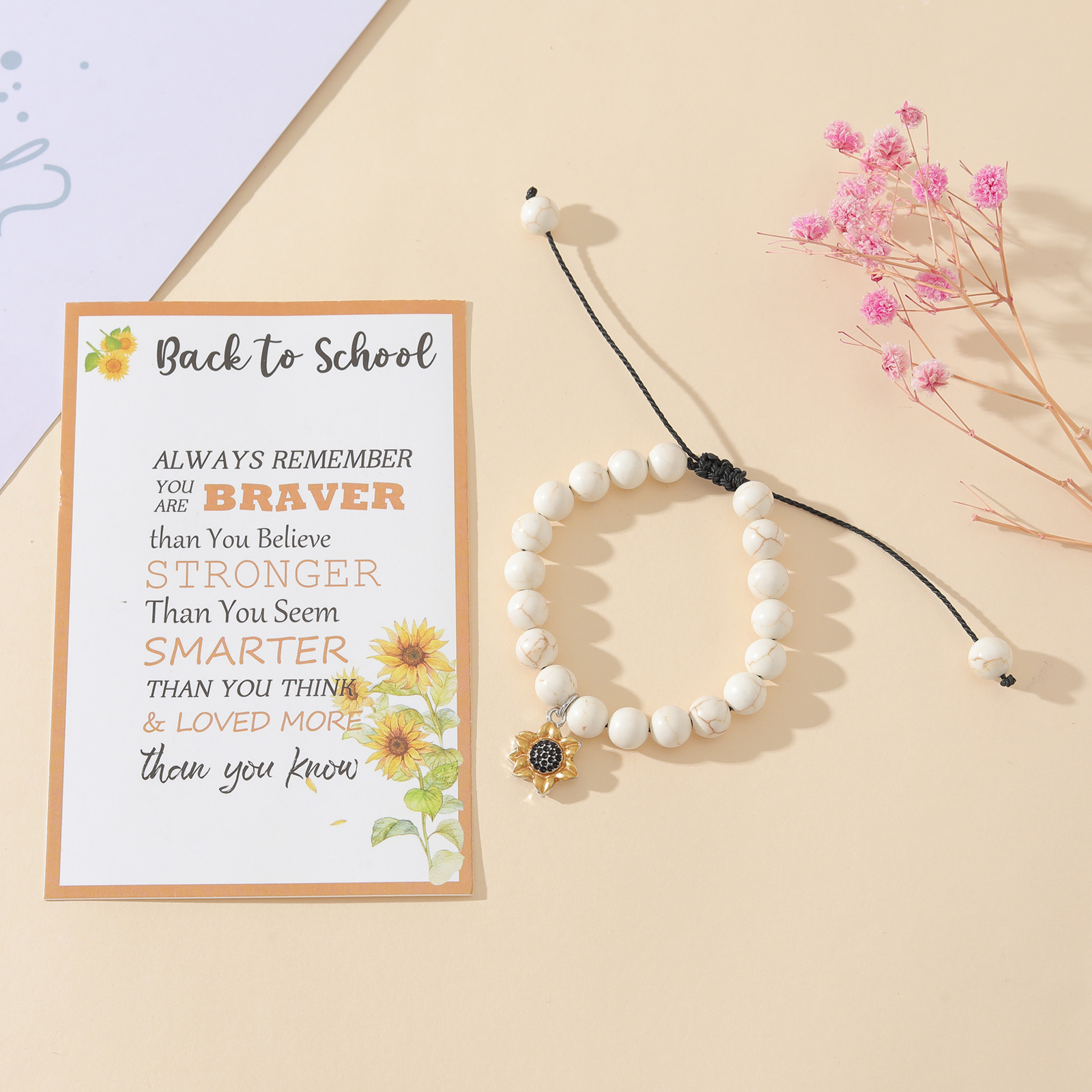 Specifications:
Material: Natural stone
Bracelet Length: Adjustable from 16cm to 30cm, ensuring a comfortable fit for most wrist sizes.
---
🎁Wear our Back to School Bracelet to carry your well wishes and positive vibes wherever you go. Gift it to celebrate milestones and cherish the bond you share with your loved ones. Let this bracelet be a part of their journey, spreading joy and encouragement along the way.
🌟Order now and make every step of their journey special and memorable!