💖If you are finding some gift for someone, please choose this flying butterfly.
🦋You can put it in book, card, box, etc. When you open the card, there will be a or group of a beautiful butterfly flying out.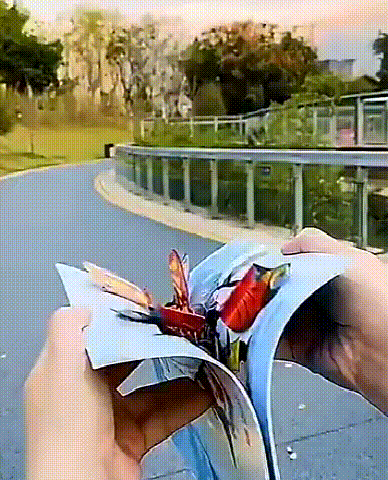 Feature:
The perfect gift- The magic flying butterfly is very flexible. When children open a card or a book, a beautiful butterfly will fly out. It is very suitable as a birthday gift for girlfriends, children or any butterfly lovers.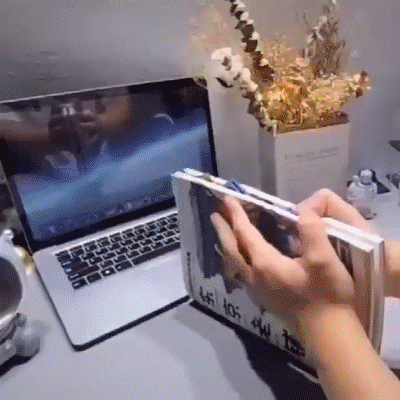 Beautiful flight - You will get magic flying butterflies with random colors, no need to charge, or battery. Hold the butterfly's tail and turn the butterfly head about 30-50 times, then it can fly freely.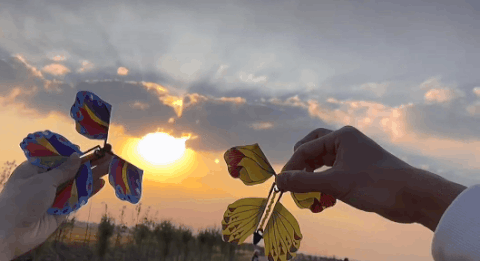 Colorful and vivid - The butterfly toy is realistic in appearance and size, which can easily attract people's attention and cultivate children's practical ability and thinking. They are great tools for parent-child interaction, you can play with your children.

Reliable and durable - The butterfly's wings are made of paper, and the body is made of plastic and rubber bands. It has an excellent elasticity. Rotate the rubber band clockwise or counterclockwise, and the butterfly will fly in different directions.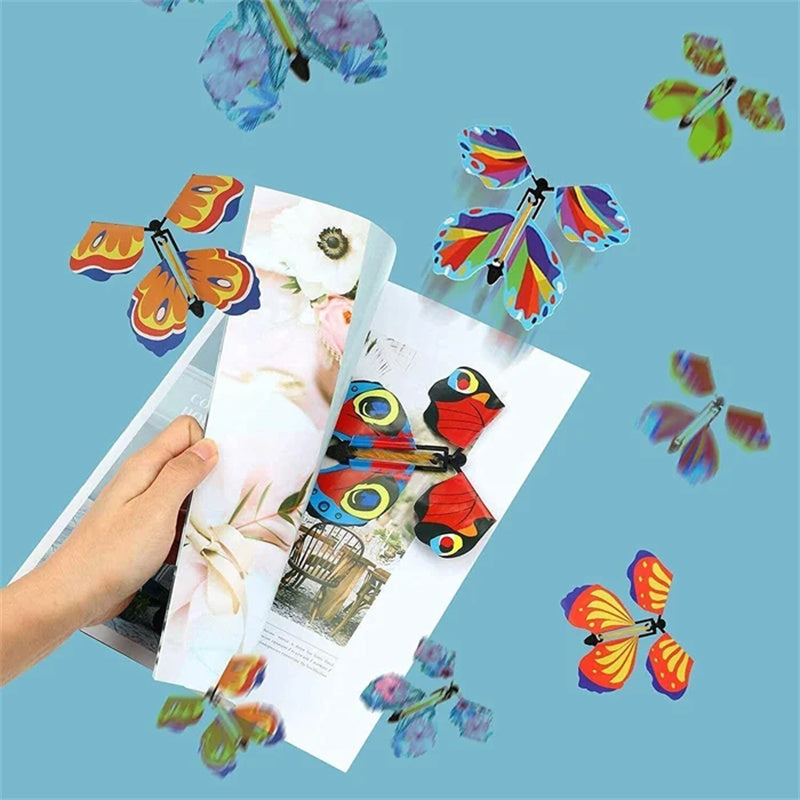 Easy to use-Hold the butterfly's tail still and rotate the butterfly head about 40 times to make the rubber band rotate tightly and then loosen. Once loosened, it will fly to the sky.

Surprising moment - The magic flying butterfly is small and flexible, you can put it in a card or book. When your friend opens the card, a beautiful butterfly will fly out. What a delightful and unforgettable scene she will never forget.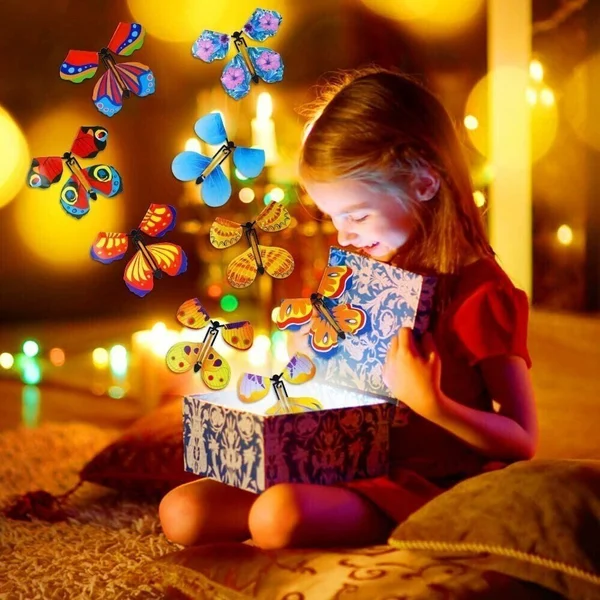 Wide Application - The butterfly can be used in many occasions such as Christmas, Valentine's Day, wedding or birthday party, you can place it in the invitation card or wish card , as a creative and novel decorative gift.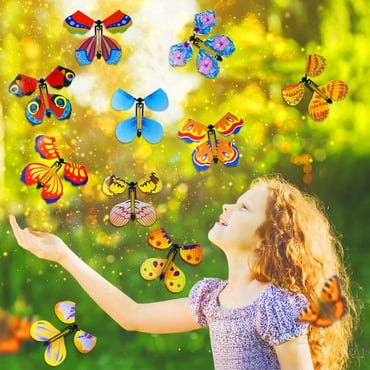 SPECIFICATIONS
Materials : Paper
Product Weight : 0.013lb/6g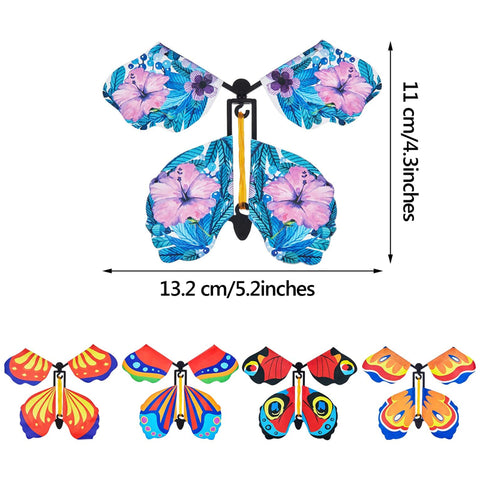 PACKAGE
10 PCS / 30 PCS / 50 PCS/ 80 PCS * Magic Flying Butterfly (Color Random)
Q&A:
Q:Are they colored on both sides or is one side just white?
Answer:Yes they are colored on both sides. And I suggest winding more like 40 to get better flight. They are awesome.
Q:Are these the butterfly that you put in a book and when you open, they come out flying?
Answer:Yes they have a rubber band you wind the butterfly up place it either a book a card a box when they open it the butterfly will fly .
Q: What is the difference between each butterfly?
Answer:Mainly the difference in color and style.