DRILL PRECISE WITHOUT ANGLE LIMITATION!
The magnetic swivel bit holder has a swivel ball head to easily handle screw installation in various corners. Fits in tight spaces and corners
FEATURES:
Swiveling drill
Equipped with a locking collar that allows a bend of up to 20 degrees for straight or inclined driving. Effectively prevents breakage.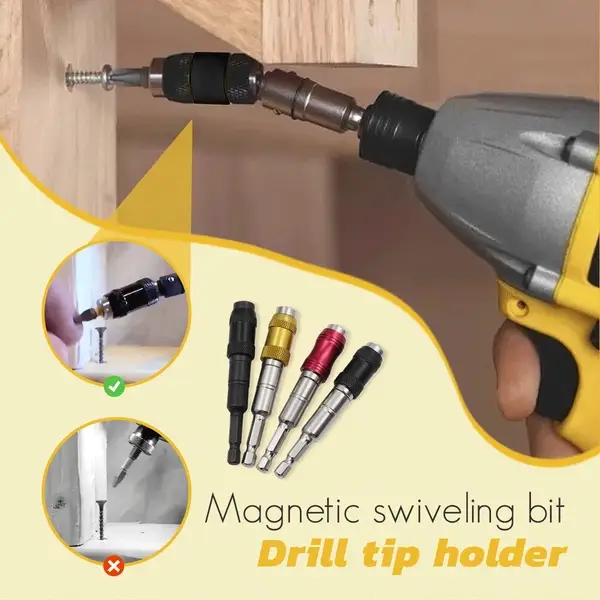 No more restriction
Can be swiveled perfectly for tight spaces and corners.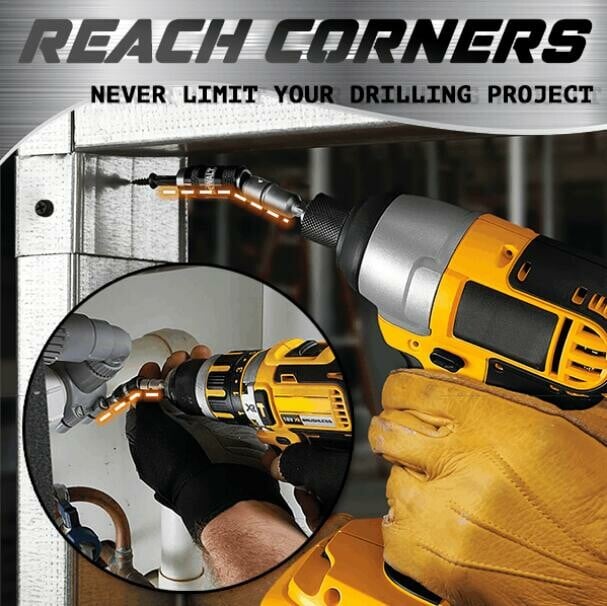 Magnetic lock
Equipped with a strong neodymium permanent magnet to hold the fastening elements in place - minimizes falling and reduces wobbling! Simply slide the sleeve forward to loosen the bit.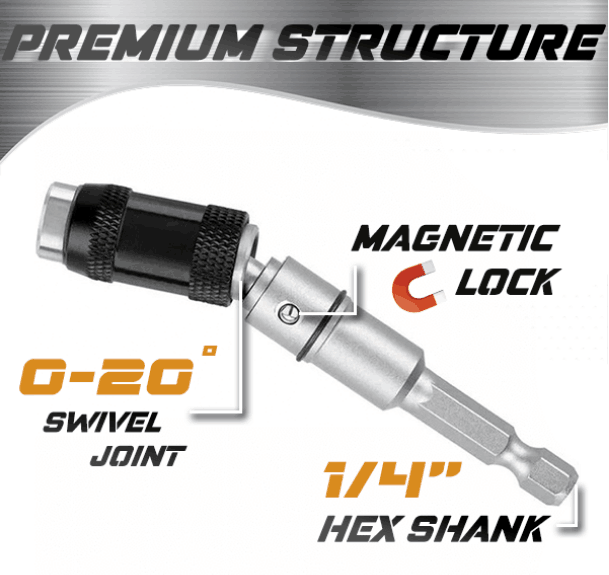 Two installation modes
It can be used in a straight line mode at ordinary times and can bend up to 20 degrees when encountering corners.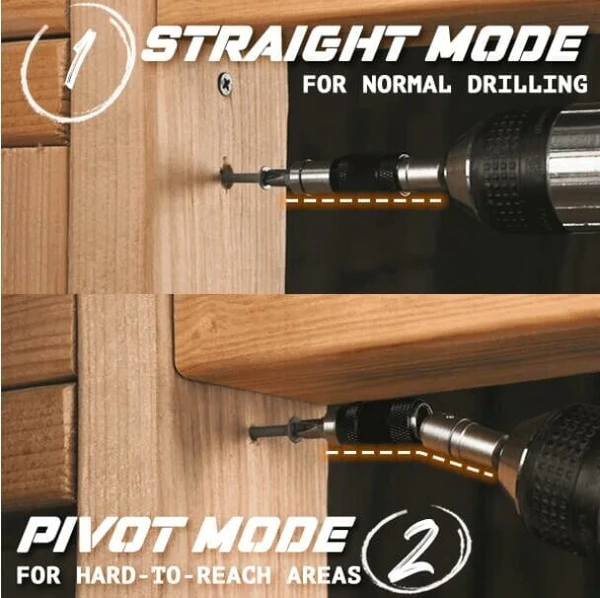 High-quality material
Made of Chrome vanadium steel for maximum strength and flexibility. Suitable for cordless impact tools with a Torque 35N·M.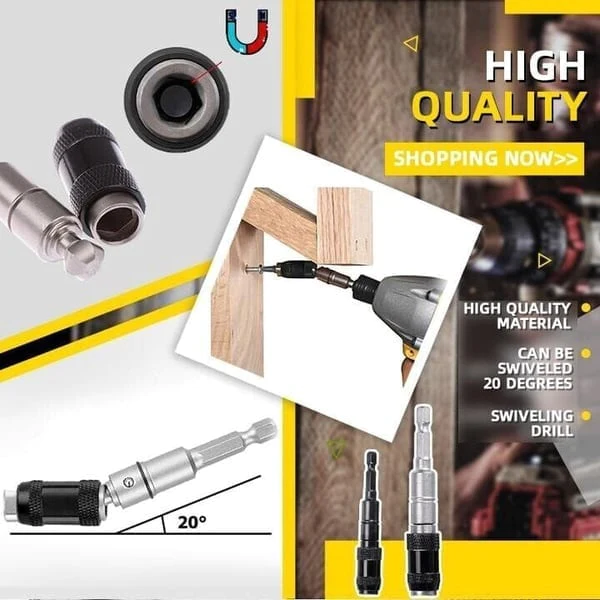 Universal
Designed for use in impact wrenches and wrenches. For extending all types of screwdriver bits, drills, batch heads, screwdriver heads, etc.
SPECIFICATIONS:
Material: Chrome Vanadium Steel
Length: 90mm
Angle: 0-20 degrees
Torque: 35N·M
Surface treatment: electroplating + oxidation
Weight: 55g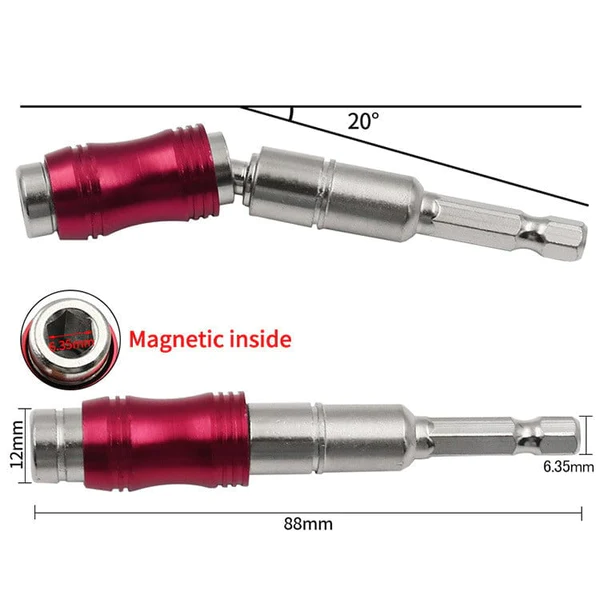 PACKAGE CONTENT
1 x Magnetic swiveling bit tip holder