This Double Head Wall Spotlight will be an amazing choice for you.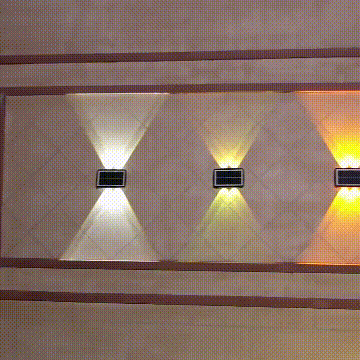 Multi-Color Models make your garden more beautiful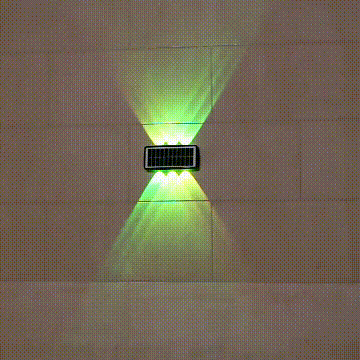 Features
☔Waterproof
Waterproof and heat-resistant outdoor security night lights can be used in extreme weather conditions.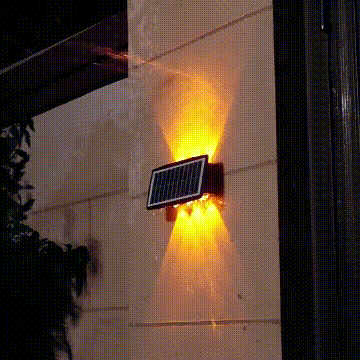 🌞Polycrystalline Solar
The panel is made of polycrystalline solar panels, which can absorb energy quickly and light up for about 8 hours.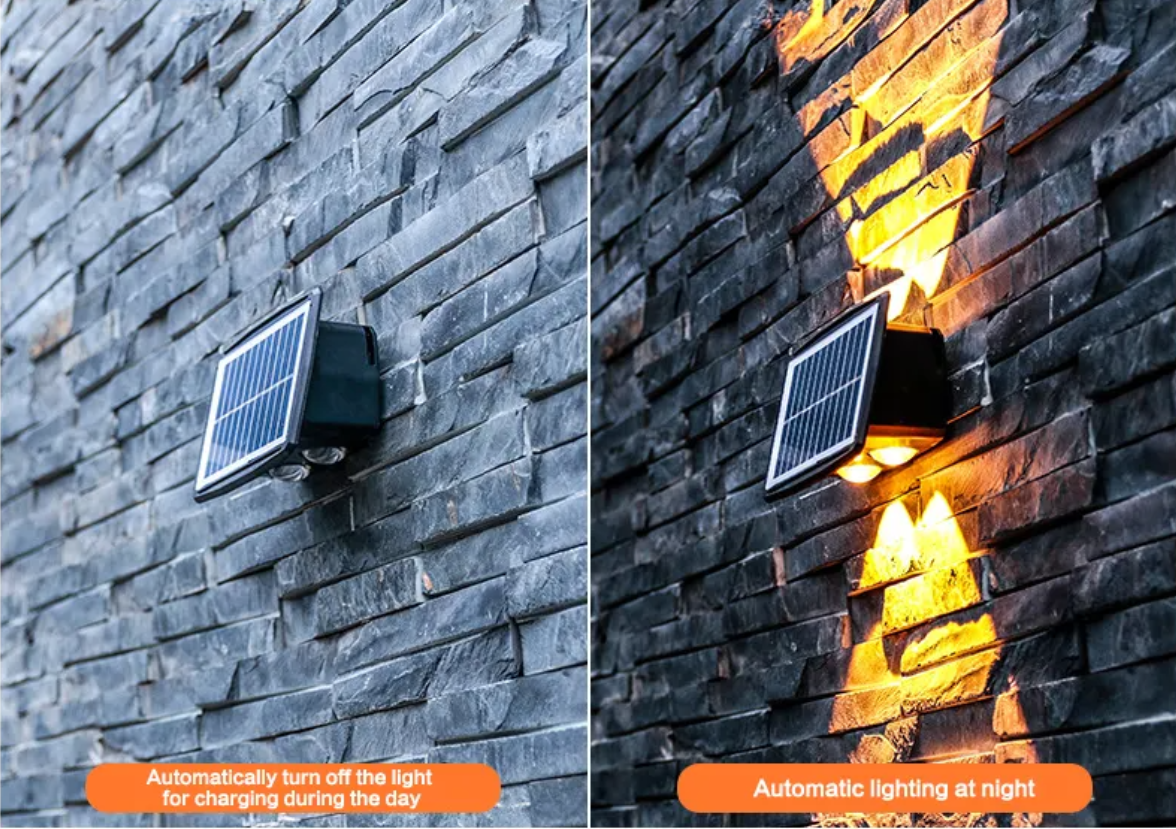 💡4 Double-headed design
The new creative wall lamp style is different from the monotonous ones in the past. There are lights up and down to emit light. Each light has two modes strong light and low light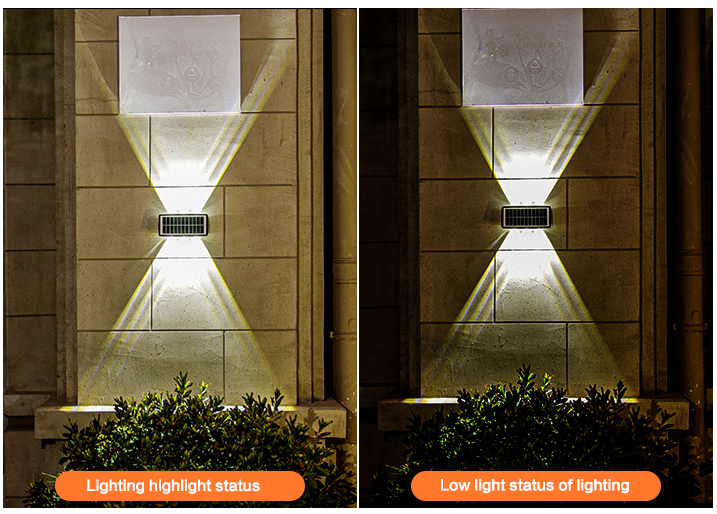 ✨Applicable scenes
Suitable for villas, garages, or various styles of outdoor wall decorations.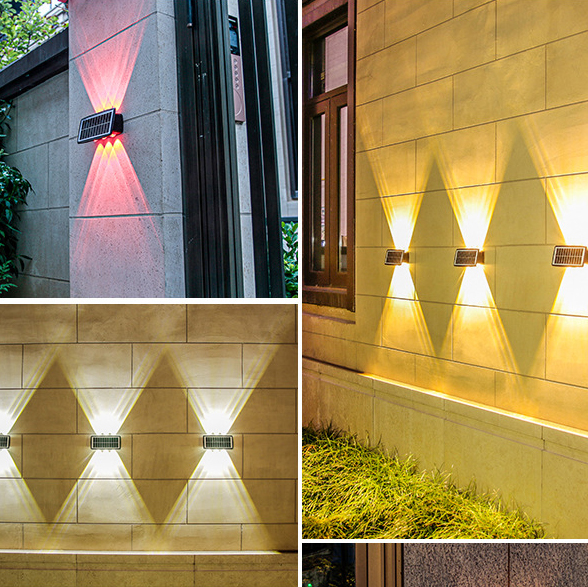 🔨Easy to install
No wires or adapters are required. You can use the included screws to attach them to the wall of various materials.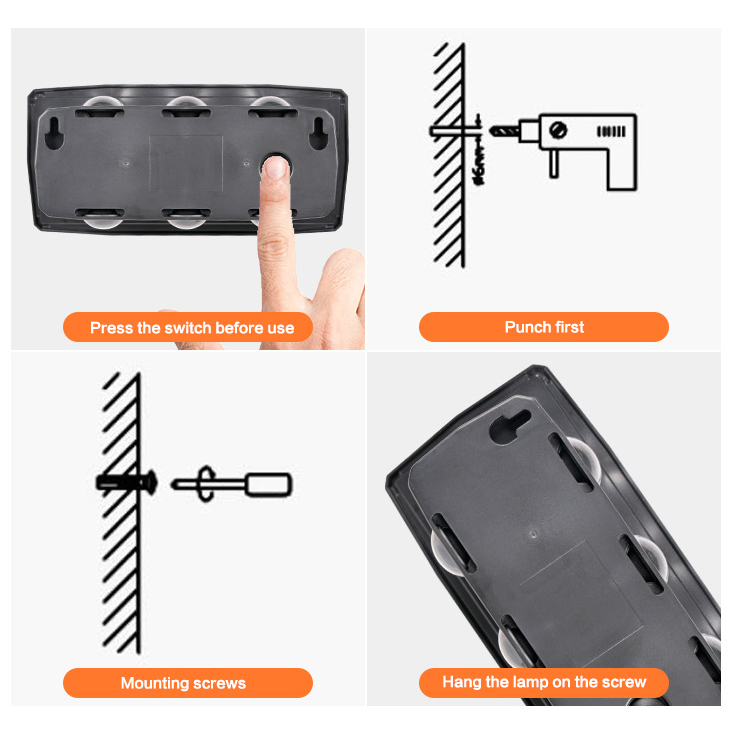 Specification
Material: ABS
Light up Time: 8-10h Actual Power 0.5W
Light Source: 4 Pcs 5050 LED Light Beads
Battery Type: 18650 Lithium Battery 3.7V 2000mAh
Single Color Model: White, Warm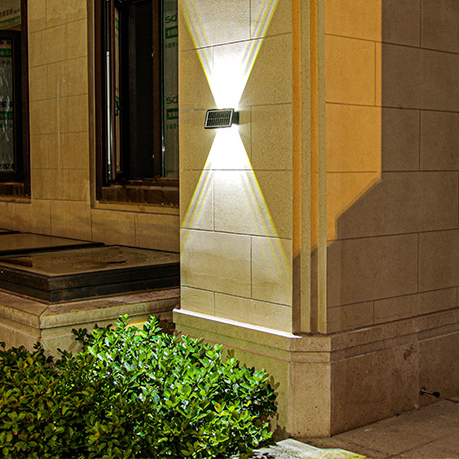 White Light+Warm Light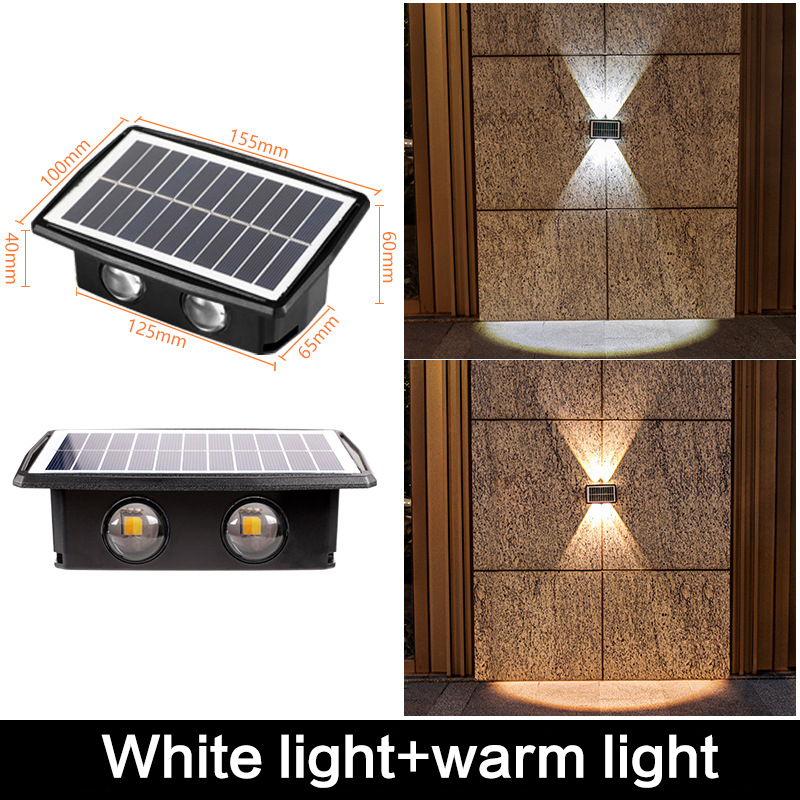 Multi-Color: RGB (Gradient + Fixed Color)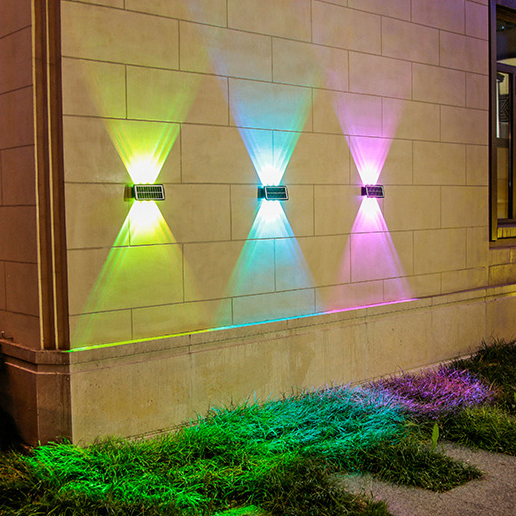 Package Include